It is not always that we see our own selves reflected in the films that we see. Maybe parts of ourselves hidden deep within characters, maybe our own fears exponentially blown into a larger-than-life scenario. But there are times when we do see films that bring the characters down to the basics in the school where we can identify with at least one or the other character, chasing their dreams, or trying to find themselves in the process of learning from others. We've had our fair share of awkward moments, stupid crushes, days of angst, and times when we just didn't fit in. Our journey of growth into the people we are today have started when we were in school, and the beautiful journeys have been captured in the cinemas listed below that will remind you of your own days as a student.
10. Harry Potter and the Sorcerer's Stone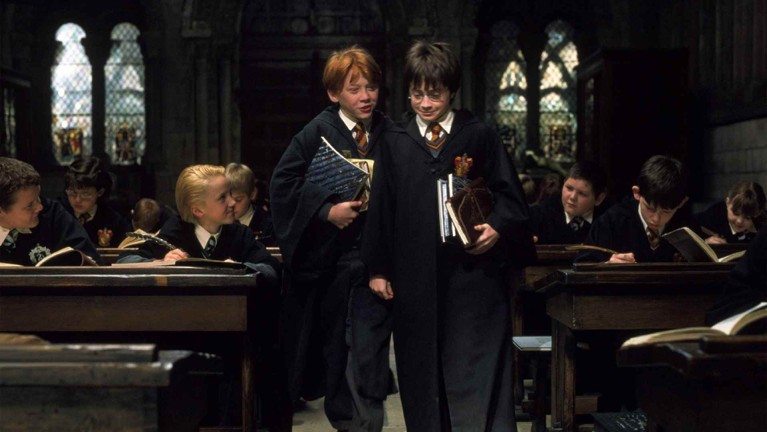 When you're graduated from school, Harry Potter and the Sorcerer's Stone becomes borderline painful to watch. You did not get your letter when you were eleven, nor did any owl tap on your window on a Sunday morning with letters addressed directly to your bedroom all the way till you found yourself seventeen. Diehard Harry Potter fan or not, we have all been strongly attracted by the idea of the glorious wizarding school, monster and all. So when you go down the adorable Diagon Alley with Harry, shopping for his school requirements, and see the golden trio make their way through the Charms classes ( "It's Wingardium Levi-O-sa. Not Levio-sar! ), and the Quidditch classes, you can't help but feel your heart clench in the sadness of having forever lost your chance of being a student in Hogwarts. Even if your school wasn't exactly Hogwarts, you could relate to most of these endearing students more than you could with your own classmates!
9. Scott Pilgrim Vs the World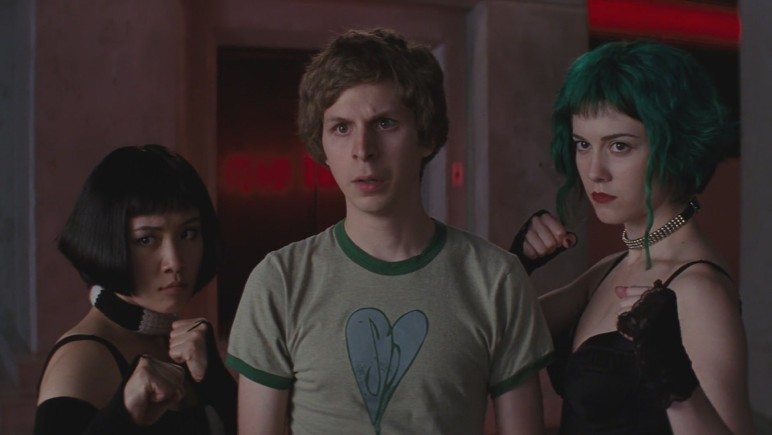 Edgar Wright's thrilling piece about an awkward, gangly guy going through the first phases of his turbulent dating life takes us right back to the days of our first crush and reminds us of all the stupid things we did for its sake. With the importance of trivial matters in one's life exponentially increased, this film is a wonderful journey, mimicking a video game style, as Scott Pilgrim fights for his rightful place beside his love. It is a must watch for its epic action sequences, and superior editing and sound effects. Also one would relate to similar changes in the relationships between their friends and themselves when they are in a confusing tryst. Typical school-life stuff.
8. Ferris Bueller's Day Out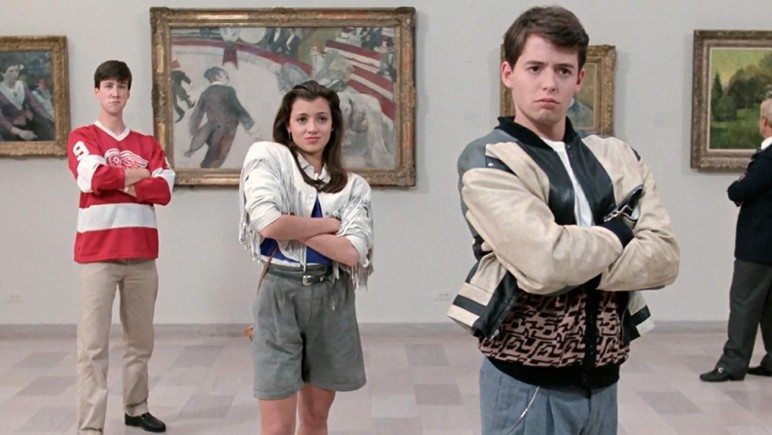 Let's not kid ourselves. We all remember the days we called in sick just to laze around at home, or to catch that amazing movie everyone's been talking about. Now, if you were as perfect as Ferris Bueller, you'd take your fantasies and make that off-day as incredible as a dream. Plus you'd get to watch your hated principal burn in agony; running around helplessly, watching you have the time of your life. This film is not only about outwitting everyone who try to chain you to the boring routines of the school, but also about helping your friends face their fears and come out a braver version of themselves.
7. Heathers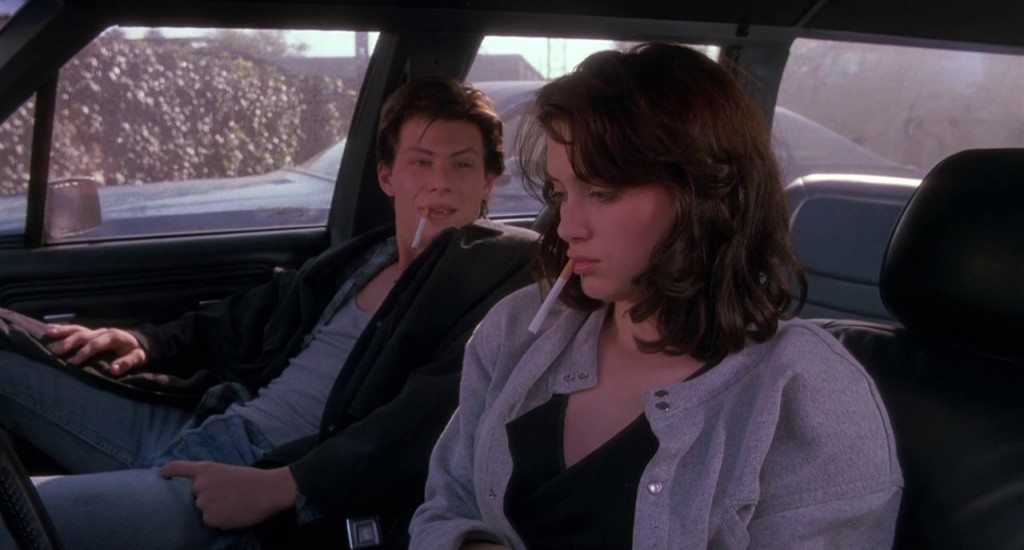 This one is for all the haters and the goths. If school reminds you of horrible times when you just couldn't stand the people ruling the students, Heathers is just the right movie for you. When Veronica Sawyers tries to overthrow the warped social ladder, things go horribly disastrous. It's up to her to decide whether to go with the flow or put a stop to everything. Heathers is a cult classic about revenge going terribly wrong and makes us look back at all the mindless ideas we plotted for revenge on our "enemies" and wonder whether it's even worth it.
6. The Book Thief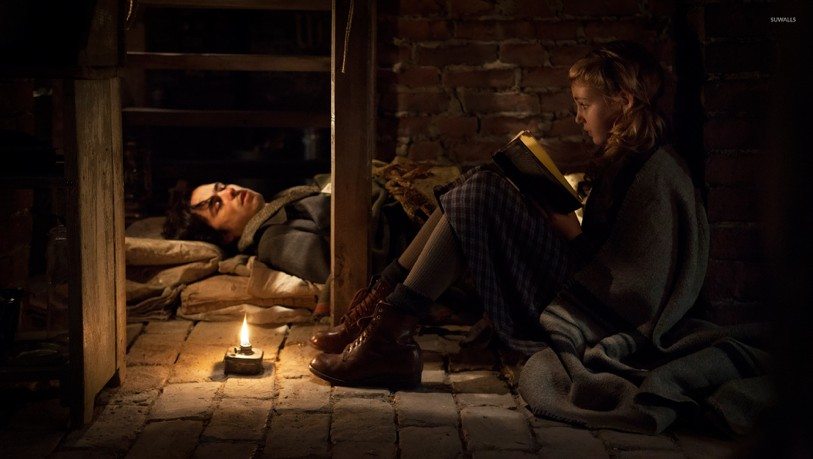 Set in the Holocaust, it is one of those films that takes us through traumatic times, where keeping books was taboo. It is a film about Liesel, a young German who discovers books and gradually grows into a bibliophile. She moves to a new home, and is enrolled into a new school, but with one catch: she can't write. Liesel weaves her way through the new town dealing with a conservative school, racist bullies, and an oppressive system. Her devotion to reading remains undeterred as she and her foster family shelters a Jew and she is introduced to a yet wider world of stories and wonder. It is a must watch for people who have gone through great lengths to find time and space for reading in between all the school work and parents who have always opposed reading for leisure, calling it a waste of time. Stealthy reading was just a part of our school life, and the thrill of cheating everyone to complete a novel was an adventure on its own.
5. The Perks of Being a Wallflower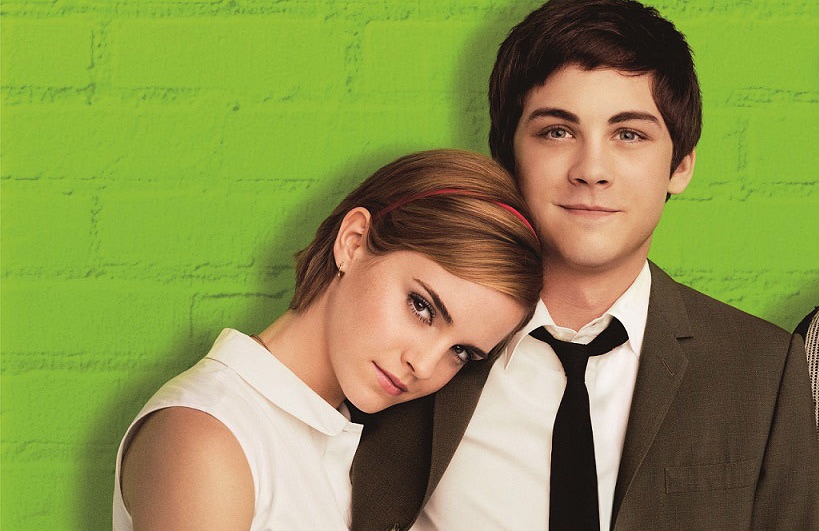 When clinically depressed Charlie, recently discharged from a mental institution, joins school, he couldn't fit in as smoothly as he is expected to. Befriending a bunch of seniors who also haven't managed to secure a comfortable spot in the social pyramid, he starts to face all of his own demons as he sees them face theirs. In the whirlwind of relatable issues, we see ourselves mirrored in one or the other characters, and when the trio rides through the tunnel with David Bowie playing on the radio, we do feel infinite.
4. The Breakfast Club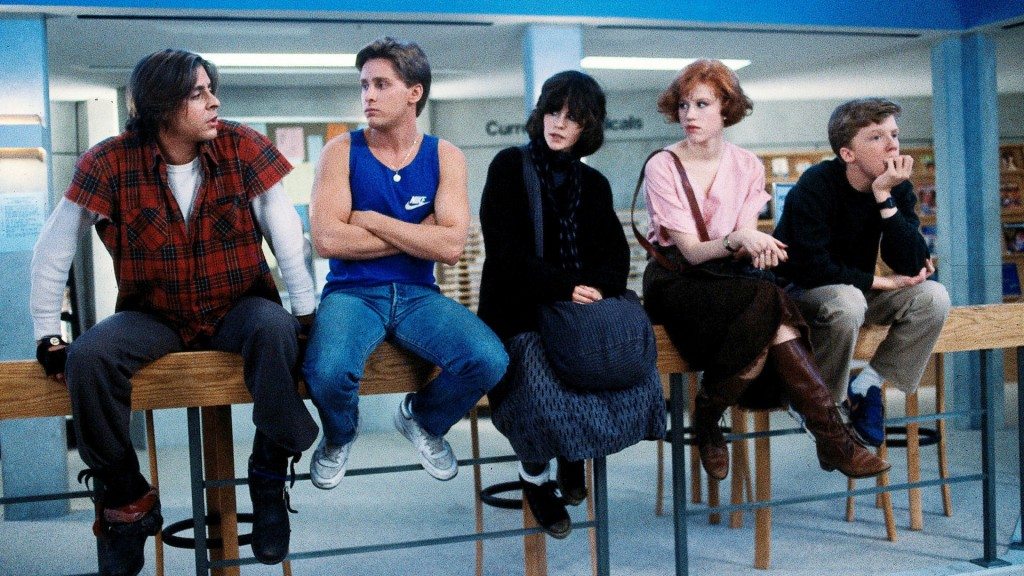 The Breakfast Club is about five misfits who come together during a session for detention and bond through their differences. It celebrates diversity between students in a system that pegs them all for the same. Bringing together a character each from different standings on the social ladder, it gives a personified reflection of problems that we all identify with, and asks us to embrace it as a part of who we are; not to mention, with added seasoning of outwitting the assistant principal and creating yet more havoc.
3. Rushmore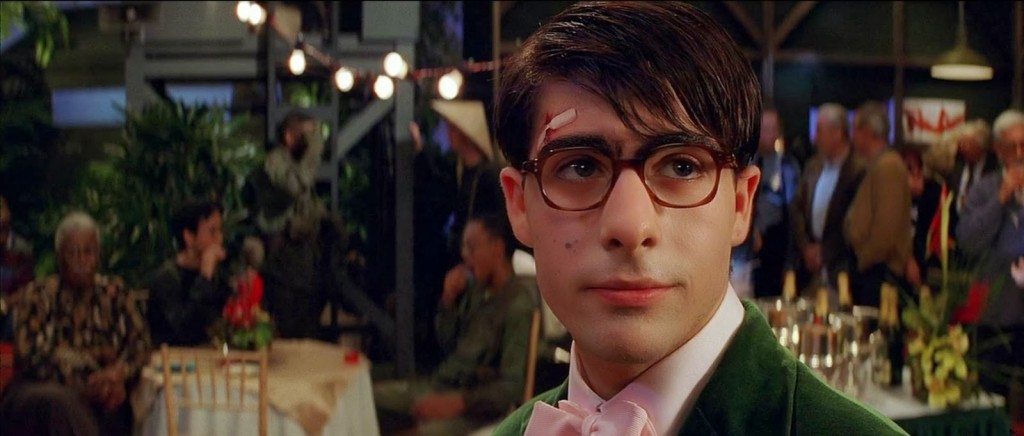 Yet another masterpiece by Wes Anderson, Rushmore follows the eccentric Max Fisher who is determined to make his mark in his beloved alma mater, Rushmore Academy (and continue to do so forever), with anything apart from academics. Things don't go according to his grandiose plans, and as he finds himself in love with the widowed Rosemary Cross, things go spiralling downwards. With the help of the friend he finds in the industrialist Herman Blume, and his apprentice Dirk, Max tries to earn his place in the society, and learn from his own mistakes.
2. Children of Heaven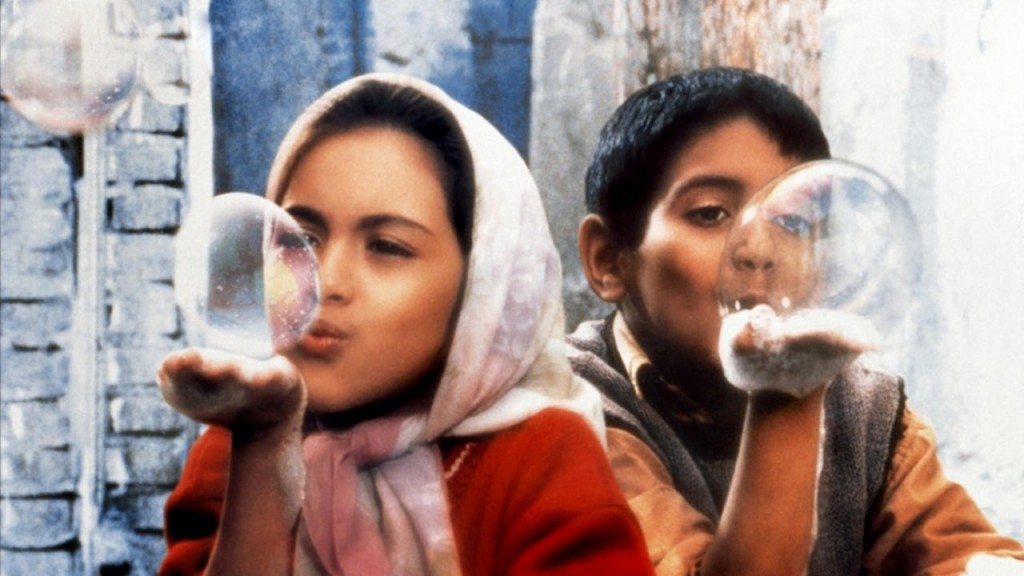 Majid Majidi's film is a classic that explores the depth of children's emotions. The immense love and sacrifice that Ali portrays for his sister Zahra is so pure and selfless that it puts adults to shame. The situations that the two young siblings are more relatable for children, and more real than gigantic monsters which are the stuff of fantasies. The desperation of the fragile minds and the panic of getting blacklisted by teachers and the principal is too scary, and that a child stands his ground and wins through the adversities brings us to tears. The film takes us back to the roots of our humanity and reminds us of those times when our belongings were not as disposable as they are now, and the importance of something as small as even a crayon was infinitely great for our young selves.
1. Dead Poets' Society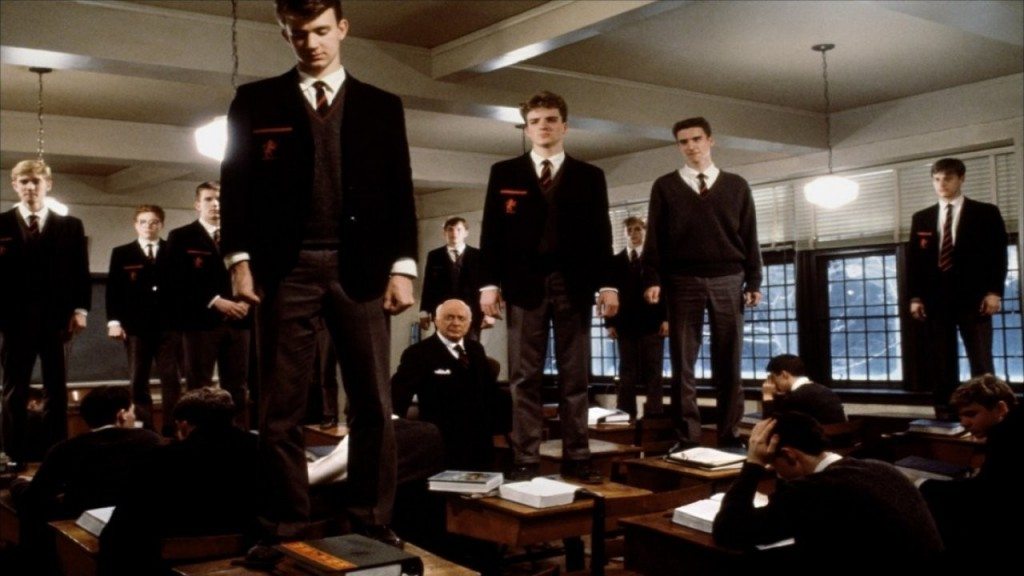 In the heartbreakingly beautiful film about growing up and chasing dreams, Peter Weir paints a picture of innocence that stays with us forever. The unforgettable Robin Williams is the teacher we have all loved and can relate to that one teacher from our schools that took us beyond the textbooks. It is that age where we all start to question what has been fed to us by the society, and let our own dreams take charge, and when we see the one person showing us a new light, "O Captain, my Captain!" resonates within all our hearts.
Read More: Best Teen Movies of All Time