Selena Quintanilla-Pérez dominated the Tejano music scene in the 90s and went on to become one of the most celebrated and influential icons to date. As such, the now-deceased singer has become the subject of many productions, and 'Selena: The Series' also follows suit. It chronicles the trials and tribulations of the Quintanilla family as they persevere against all odds to make their dreams come true. So what is the ending all about? Let's get started! SPOILERS AHEAD.
Selena: The Series Season 1 Recap
Abraham Quintanilla Jr. had always aspired to be a professional singer, but alas, it was not meant to be. However, he realizes that his youngest daughter, Selena, has what it takes to be a successful vocalist even though she is just a kid. Along with his other children, AB and Suzette, he forms a family band that goes by Selena y Los Dinos. The family has to overcome many obstacles, such as the 80's recession and losing their house before making it big in the Tejano music industry. The plot also encapsulates the emotional, financial, and romantic trysts of the siblings, all while charting their rise to fame.
Selena: The Series Season 1 Ending
Selena's brother AB faces a lot of pressure to come up with a new song that will wow the industry bigwigs. Pete goes to AB and tells him that he is going solo and will be leaving the group after the tour ends. Naturally, AB does not take this news well. The elder brother also accosts Selena for dating Chris and putting the band in jeopardy. After all, Abraham will fire the guitarist if he finds out about their relationship.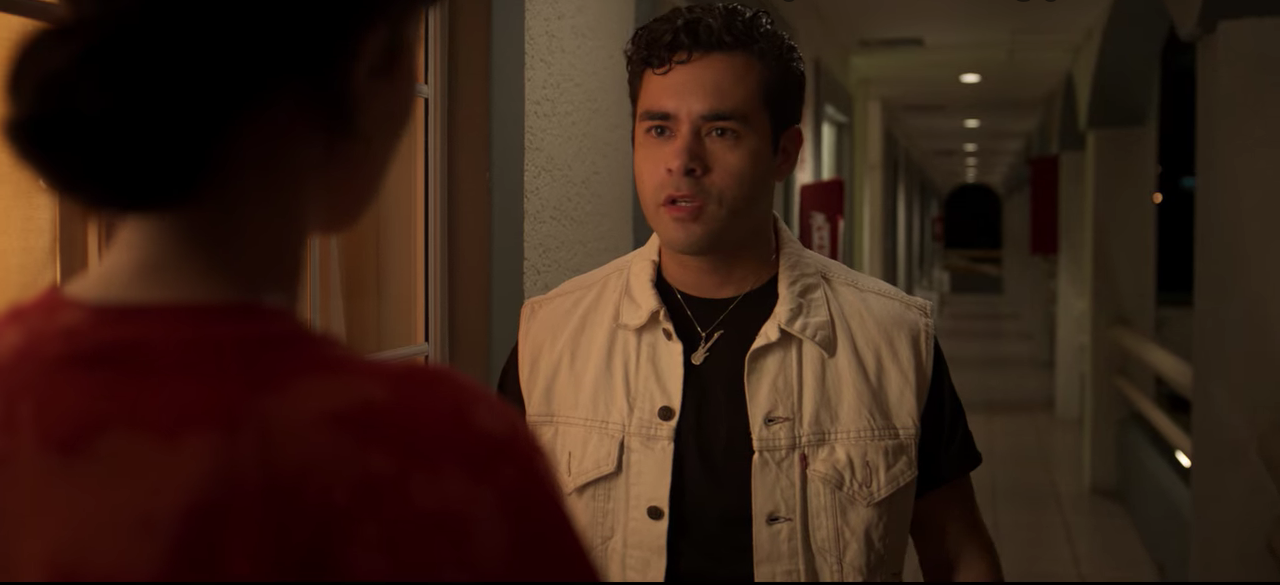 While taking a shower, AB remembers the flower that the little girl gave Selena back in the day. This inspires him to write "Como la Flor," a song about a flower that is supposed to last forever but doesn't. Selena loves the song and thinks it's a lovely number. Selena then talks to Chris and reflects on her journey so far. She compares her present self to a butterfly and her childhood self to a caterpillar. She states that everyone tells her that she will fly like a butterfly, but that everything she has ever loved "is in the caterpillar."
They then kiss each other, and Abraham witnesses this. The father stops the tour bus at a gas station and fires Chris, despite Selena's protests. Abraham scolds Suzette for not telling him about the affair, whereas AB lashes out about the fact that he always finds someone new when needed. Abraham tells Selena that she is better off without Chris, and the bus departs, leaving the guitarist behind.
Impact of Abraham's Ambitions on The Quintanilla Family
There is absolutely no refuting that the patriarch goes after what he wants fervently. By the climax, we all know that he has his sights set on the platinum record that will let the band actually work on a crossover album. He has worked really hard to establish Selina y Los Dinos in the Tejano music scene, and he will not let anyone interfere with his plans. But in the end, it feels as though Abraham can't give up control, even if it hinders his own mission.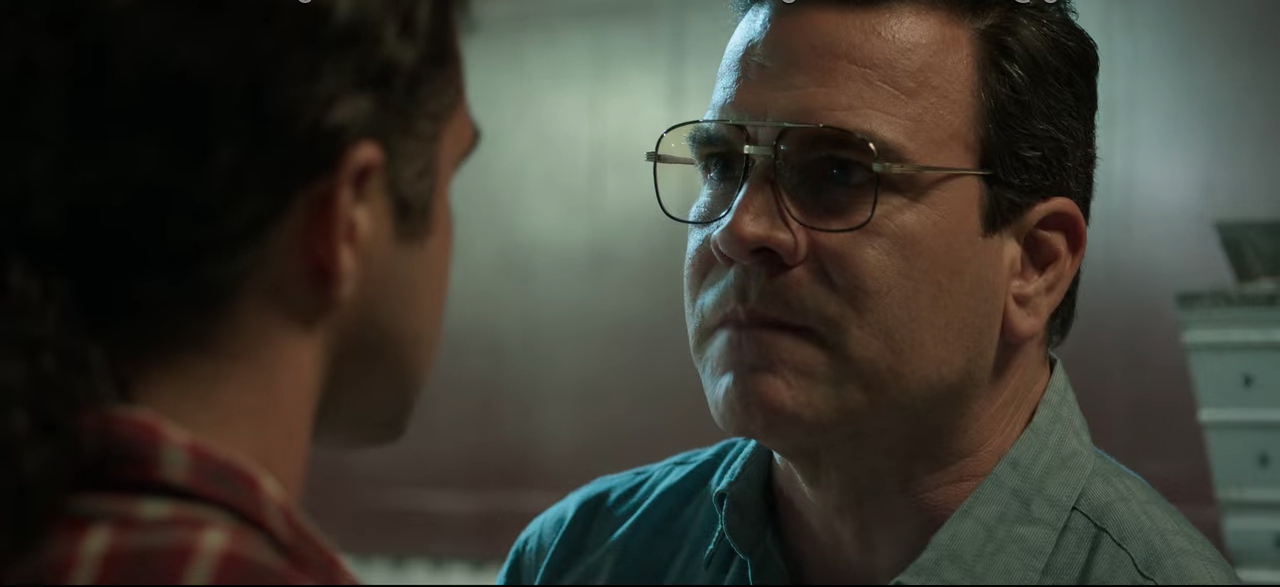 While Abraham's spirit is tenacious (to say the least), his actions seem to be having an adverse effect on the kids. Disapproving of Chris as a father is one thing, but what he doesn't realize is that by removing the guitarist, he is hindering the growth of the band itself. Plus, they have a couple of songs in the works, and Chris is an integral part of the group. This decision, which is fueled by personal motives, actually ends up hurting everything that Abraham has worked for all this time.
Plus, given that Selena and her family are always on the road, they don't really live regular lives. For them, it's all about the music and their fans. But this takes away from their ability to have normal relationships with people. When Chris and Selena get together, it's almost as if this whole new world is opening up for the protagonist.
Selena's father has always controlled his daughter's life, but this is one of the few times we actually see Selena stand up for herself. Abraham is the kind of person whose heart is in the right place. Unfortunately, he doesn't realize how much his kids have already sacrificed for their collective dream. Nobody ever gets everything they want, and we do understand that. However, Abraham's approach takes a toll on the siblings.
When the father confronts Suzette about Selena's relationship, the elder sister states that she's not the singer's babysitter. Then, AB vocalizes that he will find a new guitarist as always, essentially implying he will have to clean up the mess that Abraham made. Things are not looking good on the domestic front, and it has to do with the patriarch's inability to listen to others.
What's in Store For Selena and The Band?
The ending of season 1 has certainly left us with many questions. Sure, since the series is biographical, we basically do know the answers. However, there is something to be said for the fact that the plot still manages to reel us in. So, what can you expect from the next season? Well, first things first, the relationship between Chris and Selena will be discussed a lot more. This breakup isn't permanent, as we all know that the couple got married in real life.
Keeping this in mind, we can also expect to see Abraham improve. He can go from being an over-protective father to becoming someone who at least makes an effort to accept Selena's choices. But it also seems as though the primary focus of the next season will be Yolanda Saldivar, the former nurse who fatally shot the legendary singer in 1995. We have already caught a glimpse of the figure in season 1, wherein she volunteers to join Selena's fan club.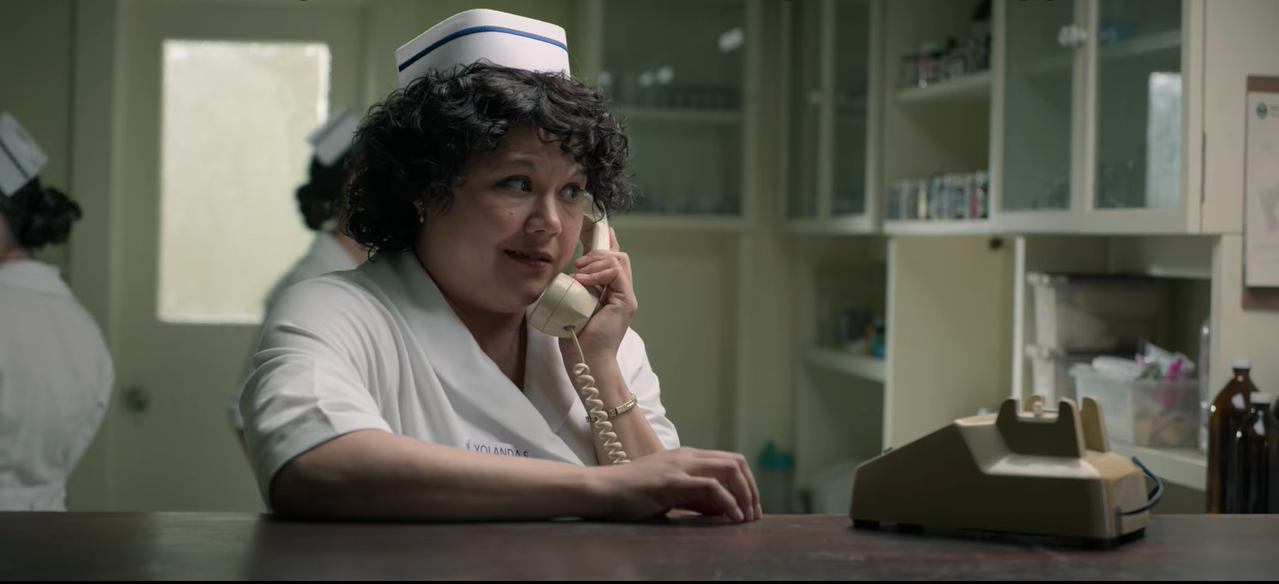 This is one thread that the series will tug on extensively in the next season. All in all, we will learn more about the accomplishments of Selena and the band. One can also expect to see how the protagonist establishes her own clothing venture and boutiques. But season 2 will, more than likely, be a rollercoaster of emotions, which will only remind us of Selena's legacy and the fact that she was a bright light that was put out too soon.
Read More: Where is Selena's Husband Now?