Netflix's 'Muscles & Mayhem' offers us a behind-the-scenes look at 'American Gladiators' a competitive reality show that initially ran from 1989 to 1996. While the original show brought together several amateur athletes and had them compete against each other in challenges that tested their strength and endurance, the best performers also got to go up against professional bodybuilders, aka Gladiators, in their efforts to win the crown.
Likewise, the Netflix show offers us an unprecedented look at the reality show by conducting one-on-one interviews with several people, including former Gladiators like Sha-ri Pendleton, who is better known by her stage name, Blaze. Well, let's take a detailed look at Sha-ri's life and find out where she is at present, shall we?
Who Is Sha-ri Pendleton?
A native of California, Sha-ri Pendleton experienced a pretty active childhood, and it did not take long for her to discover her passion for athletics. However, readers will be surprised to know being a bodybuilder was not on Sha-ri's initial bucket list as she was massively interested in track and field events and wanted to represent her country in the Olympics as a sprinter. In fact, at just 12 years of age, Sha-ri joined the West Vernon Jets, a Los Angeles-based track team that trained sprinters from a very young age. On top of it, Sha-ri also began running hurdles, and her training, coupled with her passion, helped her win the city championships for two consecutive years.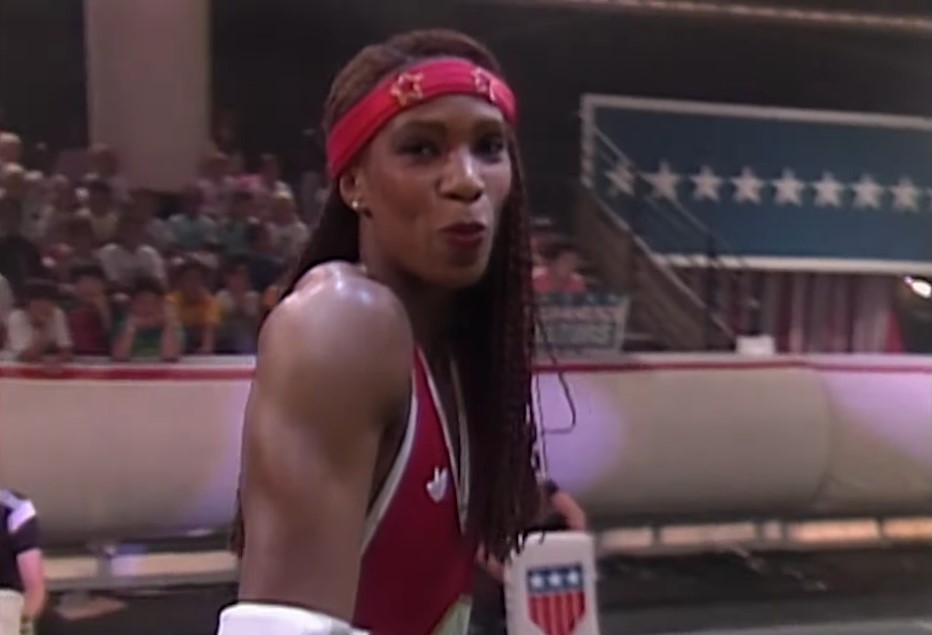 After graduating high school, Sha-ri enrolled herself at the University of Nebraska on an athletic scholarship. Moreover, around this time, the athlete realized that weight training helped her improve her endurance as a sprinter by a massive margin. On top of it, she even liked the feeling of lifting weights, and this was possibly Sha-ri's introduction to the world of bodybuilding.
Following her graduation, Sha-ri began training with the World Class Track Club of UCLA and was determined to represent her country in the 1992 Olympics as a javelin thrower. However, while preparing for the Olympics, Sha-ti got a taste of success in bodybuilding as her performances at the 1984 Nebraska Championships and the 1989 Los Angeles Championships were widely praised. As a result, she eventually decided to switch careers and joined the cast of 'American Gladiators' in 1989.
Where Is Sha-ri Pendleton Now?
While Sha-ri competed in 'American Gladiators' from 1989 to 1992, her popularity on the show propelled her into the spotlight and paved the way for a career in the entertainment industry. As a result, she went on to appear in several other movies and TV shows, including 'Renegade,' 'The Alien Within,' 'Hard Time: The Premonition,' and 'Knockout.' Sources also state that Sha-ri retired from competitive bodybuilding in 1992, although she continued training weights and doing powerlifting exercises on a daily basis. Yet, after appearing in the 2000 movie 'Knockout,' the former bodybuilder even embraced privacy and preferred to keep her personal life under wraps.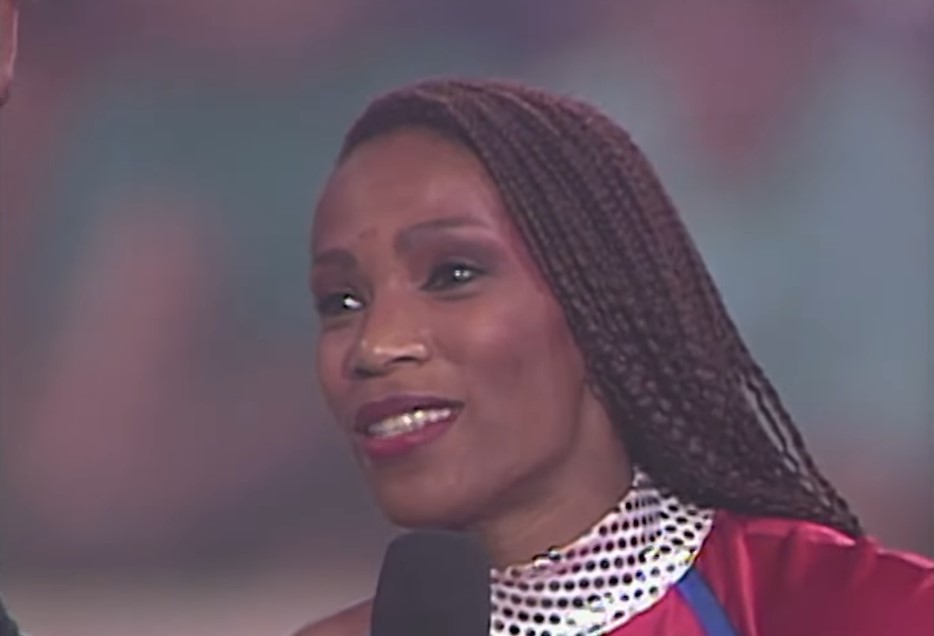 Nevertheless, we are happy to report that at present, Sha-ri is happily married to her husband, Rodney Mitchell, and the two have built up a wonderful life surrounded by their friends and family in Corona, California. Moreover, Rodney and Sha-ri also share a son, Re-al Mitchell, who is currently on the University of San Diego football team as a quarterback. On top of it, reports mention that while Sha-ri currently earns a living as a Mathematics Teacher at the Rialto Unified school district, she also works as a track coach on the side, and we wish her the best for the years to come.
Read More: Danny Lee Clark AKA Nitro: Where is the American Gladiator Now?