Created by Ben Hoffman, 'Hoops' is a Netflix adult animated series that revolves around the quick-tempered and foul-mouthed high-school basketball coach Ben Hopkins. After coming to terms with the fact that his team is terrible, he decides to change things up, hoping that it will lead to him coaching an NBA team one day. Jake Johnson voices the main character with a stellar supporting cast that includes Rob Riggle, Natasha Leggero, Ron Funches, Cleo King, and A. D. Miles. If you are a fan of its adult-oriented theme despite being a cartoon show, we have a list of other animated series that you should also check out. You can watch several of these shows like Hoops on Netflix, Hulu, or Amazon Prime.
7. Family Guy (1999)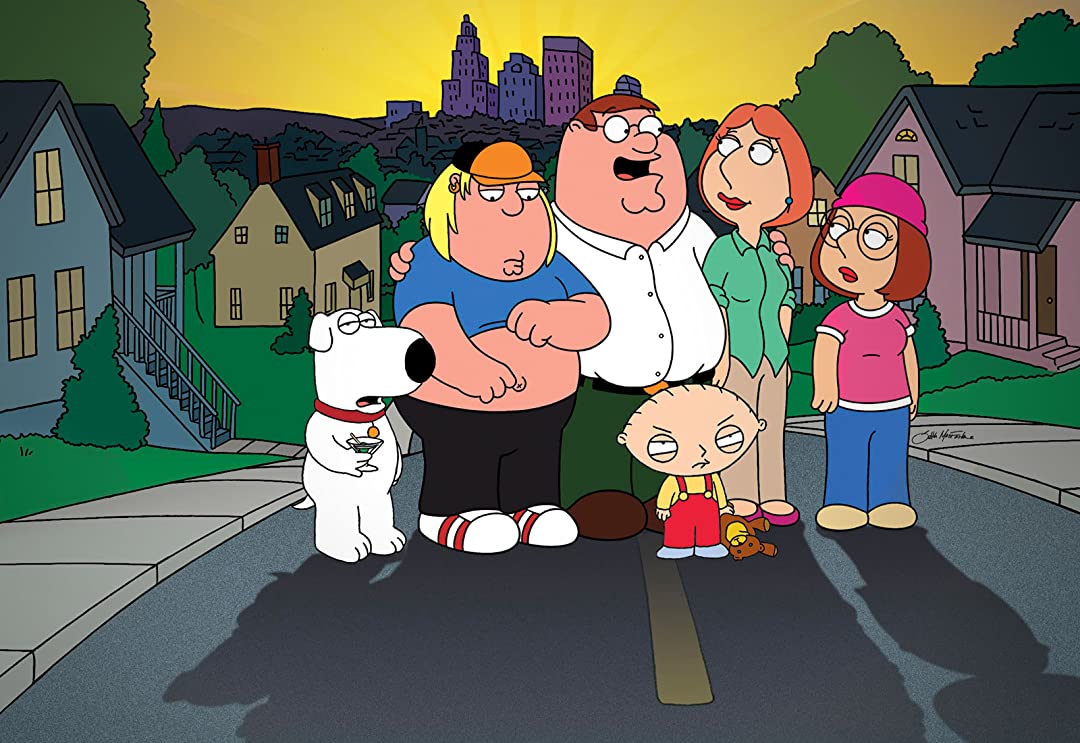 A Seth MacFarlane creation, Fox's animated sitcom 'Family Guy' is one of those shows that you either like or hate. There is no middle ground with such an in-your-face, often crude, brand of comedy. However, what sets 'Family Guy' apart from most adult animated shows is MacFarlane's willingness to tackle any subject whatsoever. The show depicts the story of the Griffin family. Peter and Lois have been married for several years. They have three children, Meg, Chris, and Stewie. The family lives in the suburbs of the fictional city of Quahog, Rhode Island with their anthropomorphic pet dog, Brian. The show is known for satirizing American culture in its slapstick and surreal metafictional cutaway gags.
6. South Park (1997)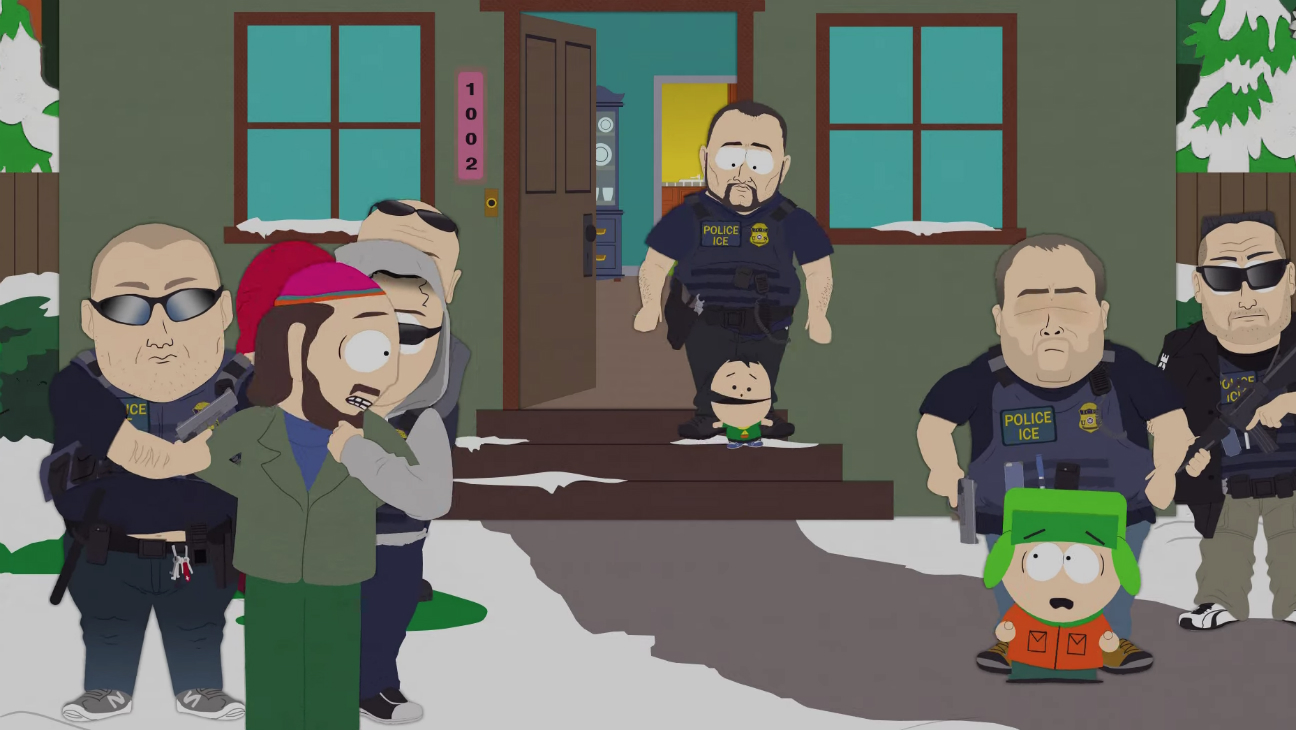 'South Park', on the other hand, prefers to take a more subtle approach. Created by Trey Parker and Matt Stone for Comedy Central, the show follows four young boys, Stan Marsh, Kyle Broflovski, Eric Cartman, and Kenny McCormick, as they explore various facets of their lives in the eponymous Colorado town. Although it has its shares of profanity and dark and mature humor that lampoons American society, 'South Park' feels like a more refined version of 'Family Guy'. Its jokes are better and characters have more depth. Even the animation is better in 'South Park' than the other show.
5. Kuroko's Basketball (Kuroko no Basuke) (2012)
The only anime on this list. 'Kuroko's Basketball' is based on a manga written and illustrated by Tadatoshi Fujimaki. Widely regarded as one of the best basketball anime of all time, it revolves around the efforts of a high school team to gain entry into the national tournament. Admittedly, there is not much similarity between 'Hoops' and Kuroko's Basketball', but if the basketball aspect is what you love about 'Hoops', this is the show for you.
4. American Dad! (2005)
'American Dad!' was originally created by MacFarlane, Mike Barker, and Matt Weitzman for Fox, where it ran for 11 seasons. In 2014, TBS acquired the broadcasting rights for the show and has been airing it since. Despite MacFarlane's involvement, 'American Dad!' has a very different plot architecture than that of 'Family Guy'. For instance, it does not have the cutaway gags that the other show is known for and focuses more on the humor stemming from character interactions than the traditional setup-punchline jokes. The main characters of the show are the members of the affluent Smith family, Stan, Francine, and their two children, Hayley and Steve. There are also Klaus, the family's sagely but hapless goldfish, and Roger, an unscrupulous and selfish alien who resides in the family's attic.
3. Rick and Morty (2013)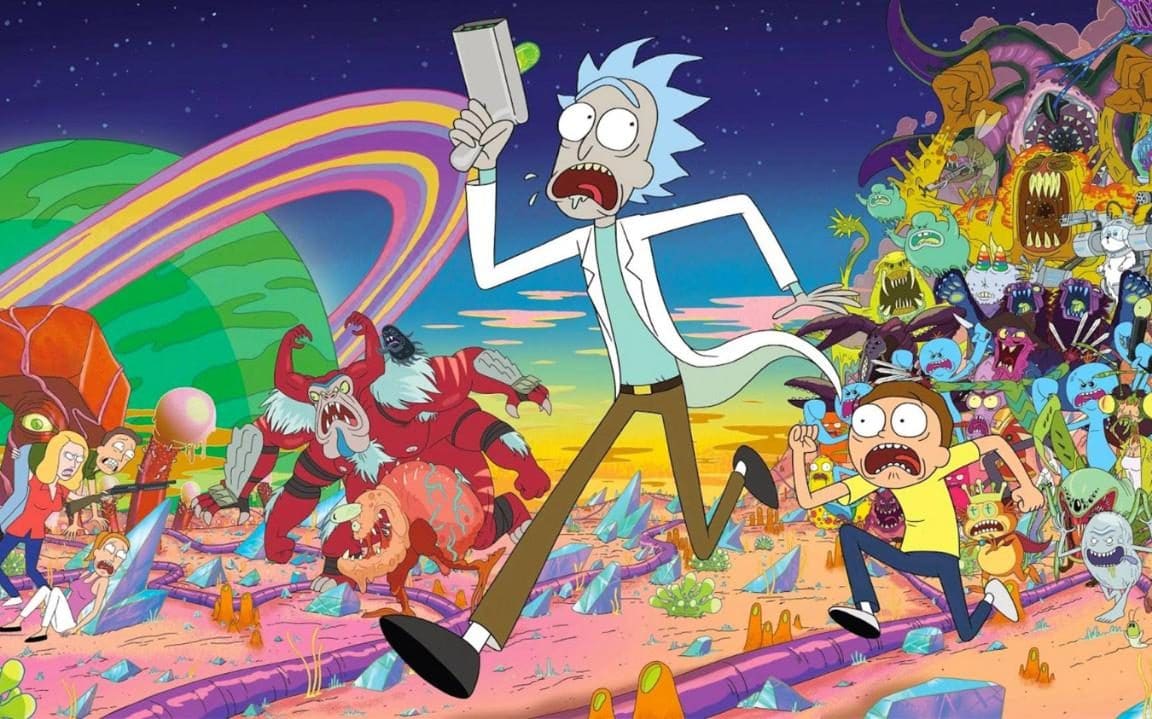 No other animated show has inspired pop culture in recent years as much as Adult Swim's 'Rick and Morty'. It depicts the interdimensional exploits and misadventures of the Smith-Sanchez family, especially of the two titular characters, 14-year-old teenager Morty and his maternal grandfather Rick. Modeled after Doc Brown and Marty McFly from 'Back to the Future' trilogy, Rick and Morty's opposing personalities and their interactions with other characters as well as the hard science fiction setting make up some of the central themes of the show.
2. The Boondocks (2005)
Showrunner Aaron McGruder created 'The Boondocks' out of his own comic strip of the same name. At the start of the show, a black family, the Freemans, consisting of 10-year-old Huey, 8-year-old Riley, and their paternal grandfather and guardian Robert, move to a white suburban neighborhood. This dichotomy of two different social, economic, and racial backgrounds forms the basis of this series. 'The Boondocks' originally aired on Adult Swim for four seasons. In 2019, it was reported that HBO Max has decided to reboot it.
1. BoJack Horseman (2014)
Like 'Hoops', 'BoJack Horseman' is a Netflix original adult animated series. The show's setting is an alternate earth where humans and anthropomorphic animals co-exist. The eponymous character is an anthropomorphic horse who used to be a sitcom actor in the 1990s. After living in obscurity for years, he plans a return to the spotlight with a candid autobiography, written by ghostwriter Diane Nguyen. Created by Raphael Bob-Waksberg, the show has received overwhelmingly positive reviews for its depiction of depression, addiction, and self-destructive behavior.
Read More: Shows Like BoJack Horseman