Originally titled 'Hasta el Cielo: La Serie,' Netflix's Spanish series 'Sky High: The Series' AKA 'Sky High' revolves around Sole, who tries to become the "next big thing" in the crime scene of Madrid after the death of her husband Ángel. Sole teams up with a lawyer named Mercedes and plots several heists, which makes her a target of Duque, a police officer. Sole's life takes a wild turn when a mole pretends to be Fernan, her husband's friend. A sequel to the 2020 film 'Sky High,' the engrossing crime series ends with several astounding developments one after the other. If you are up for a magnified take on the same, let us share our thoughts! SPOILERS AHEAD.
Sky High Season 1 Recap
The first season of 'Sky High: The Series' begins with Ángel's gang completing a heist for his father-in-law and crime boss Rogelio. Sole, Rogelio's daughter, is mourning the death of her husband, who gets killed due to the tensions between him and a Chinese crime syndicate, who lose their money as part of their deal. After her husband's death, the syndicate starts to target Sole for compensation, leading her to Ángel's gang. Sole plots heists and starts to reap money using the gang. She also gets into a relationship with Fernan, an undercover mole who joined the gang by lying that he was in prison with her late husband.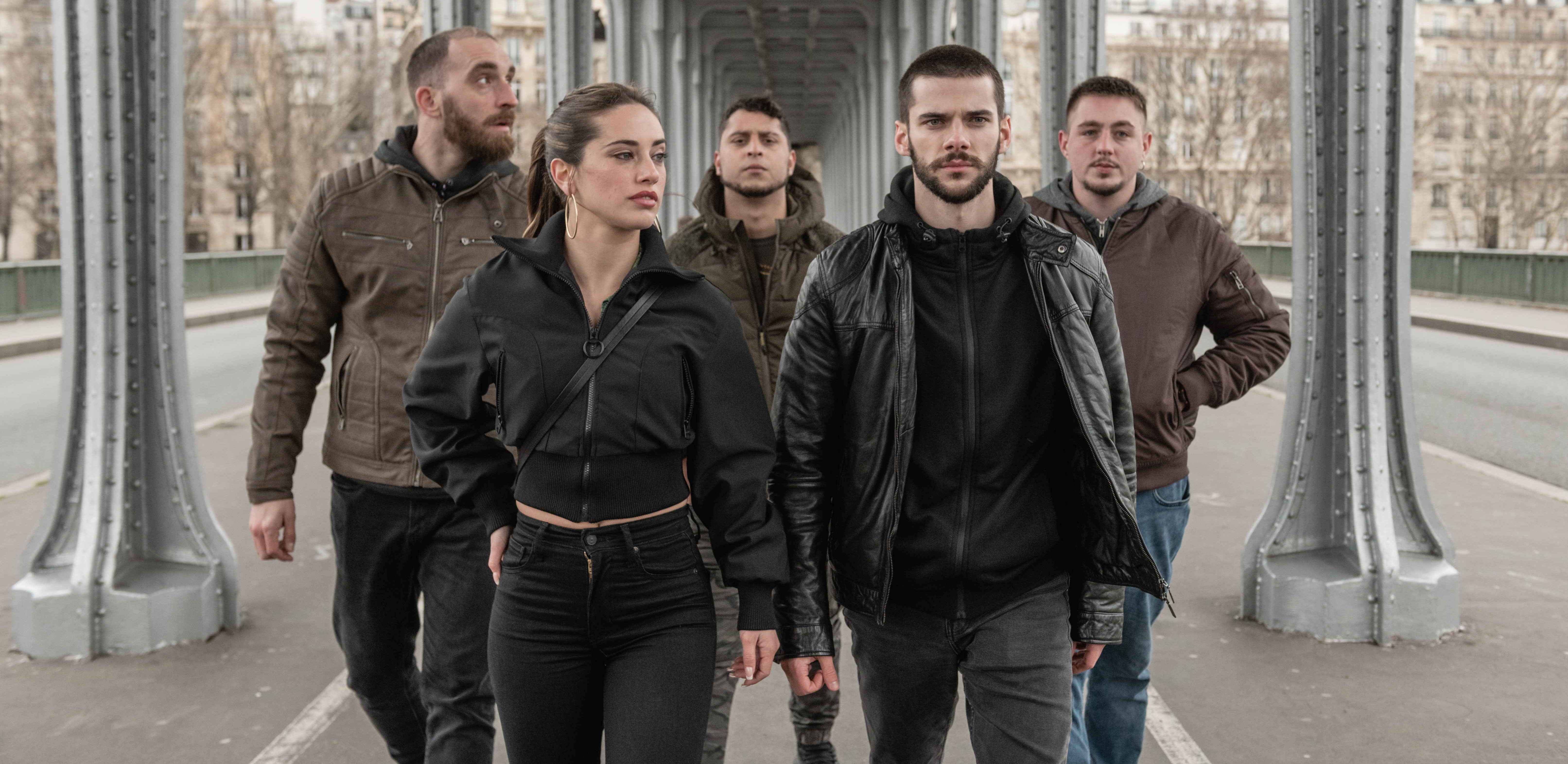 Duque, a police officer, wants Fernan to bring down Rogelio, only for the mole to consider Sole as a way to gain the trust of the crime boss. As Sole makes an enormous amount of money, her lawyer Mercedes makes her dream bigger. Following Mercedes' instructions, Sole decides to buy the shares of a port in Africa to trade the materials she steals using her gang. However, Sole is forced to clear the Chinese syndicate from her way before buying the same. She meets mafia leaders, who tell her that they have nothing to do with Estrella's death or the money she stole from them.
The syndicate leaders demand an antique vase from a historic castle from Sole as compensation for the troubles her husband had caused them. Meanwhile, she comes to know that Mercedes has records of every interaction she had with her clients. Since the recordings are incriminating evidence against Sole and others, she decides to lay her hands on the same. She devises a plan with police chief Ferrán, who is also a client of the lawyer, to steal the recordings stored in flash drives. Although Sole and Ferrán succeed in fulfilling the plan, Mercedes realizes that the former has turned against her.
To exact her vengeance on Sole, Mercedes reaches out to Duque and makes him realize that the police should target the former, who may become the future of the Spanish capital's crime scene, rather than Rogelio. Ferrán informs Rogelio that there is a mole in Sole's gang. Meanwhile, Mercedes's daughter Marta learns that her father is none other than Rogelio. Sole satisfies the Chinese syndicate leaders by stealing the vase from the castle with the help of Poli. Estrella's cousin Rosa goes through the former's phone, only to discover a video that makes it clear that her cousin was killed by Ferrán.
Sky High Season 1 Ending: Is Sole Arrested?
No, Sole is not arrested. When Mercedes realizes that Sole has turned against her, she retaliates against her by leading Duque to the latter rather than Rogelio. After settling the Chinese syndicate, Mercedes takes Sole to Africa to sign the contracts for the port she is partially buying. Fernan accompanies them as well. Duque arrives at the place following the information provided by both the lawyer and the mole. After arriving at the place, Sole meets the unlikely duo of Carmen and Mateo. Sole talks to them, hoping that they wouldn't end up becoming threats to her. Contrary to her impression, they end up becoming her lifesavers.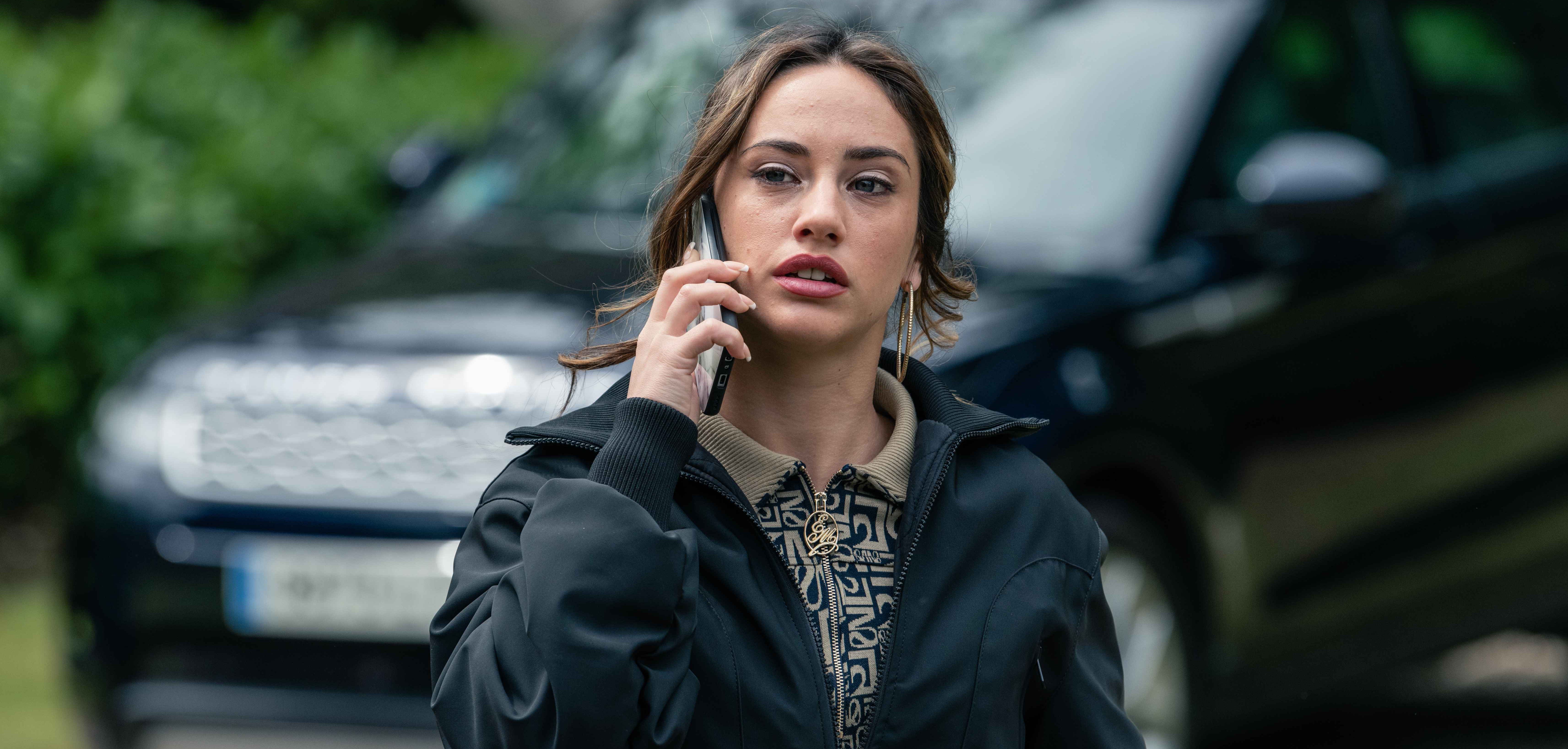 Mateo tells Sole that he was there in prison with her late husband Ángel and his friend Fernan. Since he knows the real Fernan, Mateo lets Sole know that her companion isn't who he claims to be. He even gathers information concerning the real Fernan's whereabouts to convince her. Before Sole could confront Fernan about the same, the latter tells her that they should leave before she gets arrested the next day, only for her to reveal that the Colombians are waiting for her to leave the room to kill him for compromising their deal and plans.
Sole also confronts Mercedes about turning against her. Sole initially plans to fly away from the place with the help of Carmen but she decides to save Mercedes and Fernan irrespective of their actions behind her back. Sole doesn't want to encounter her sister Marta as the killer of the latter's mother, which makes her save Mercedes from the Colombians, who try to kill her for leading the cops to them. The trio ends up at the nearest airport, only to join Carmen. They fly away in a chartered flight Carmen arranges for them. Sole avoids her arrest with the help of two people she considers trouble after getting betrayed by two people she has trusted the most.
Why Does Rogelio Try to Kill Ferrán?
Ever since Estrella's death, her cousin Rosa has been trying to unravel the mystery behind her death. She tries to open the late cousin's phone and eventually succeeds in doing the same, only to discover a video that shows Ferrán killing Estrella. Rosa sends the same to Sole to identify the killer, only for the latter to call her father Rogelio. Sole thinks that her father played a part in the murder of her friend, who was at the place of her death following the former's instructions. Sole has been carrying Estrella's death in her conscience for a long while and she wants to get rid of the same by confirming who was really behind the woman's death.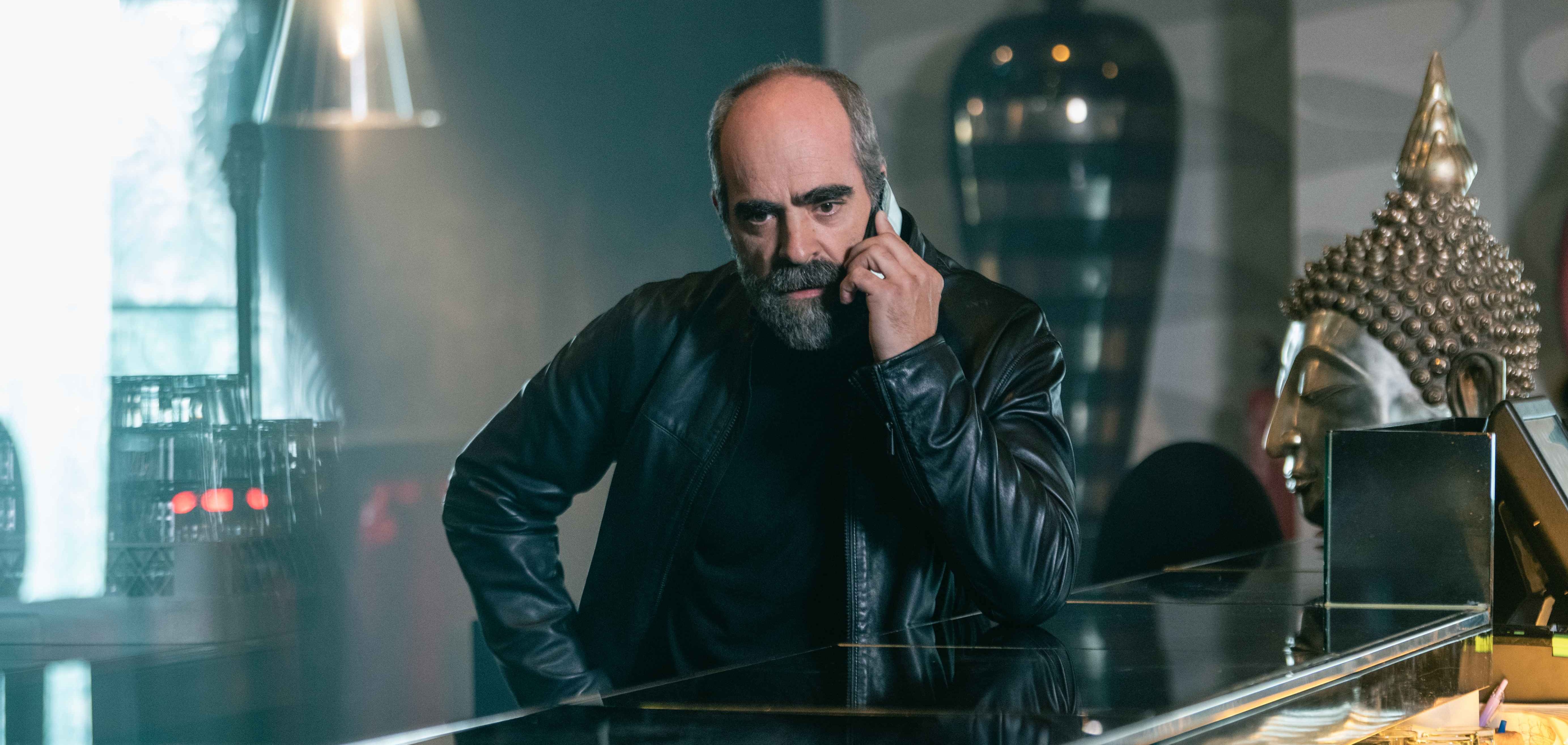 Rogelio confronts Ferrán about the predicament, only for the police chief to threaten the crime boss. Ferrán has two options in front of him: kill Sole to prevent her from using the video to incriminate him for the murder of Estrella or tell Sole that the murder was planned by him and Rogelio. Ferrán thinks that Sole will not share the video with the authorities if she believes that her father is involved in the murder as much as him, although the crime boss wasn't aware of the police chief's intention to kill the woman. Rogelio, however, cannot accept both of these options.
As a father who loves his daughter, Rogelio cannot stand Ferrán killing Sole. He also doesn't want to lose his daughter's trust and love by "becoming" the person behind Estrella's murder. Rogelio must be knowing that his daughter will cut her ties with him if she starts to believe that she has been carrying the guilt caused by her own father. To protect his relationship with his daughter and grandson Pablo, Rogelio sets out to kill Ferrán, only to end up fighting him. Ferrán succeeds in overpowering the crime boss but Rosa comes to the rescue of Rogelio. She kills Ferrán to save the crime boss and exact her vengeance on the killer of her cousin.
Why Does Sole Save Fernan? Will They End Up Together?
When Sole realizes that Fernan has been betraying her by pretending to be her husband's friend, she joins hands with the Colombians to kill him. Sole forgives Mercedes because she is the mother of her sister and she doesn't want to start building a relationship with Marta after killing her mother. In Fernan's case, Sole doesn't have any such ties to save him. Still, she ends up saving him from the hands of the Colombians, that too after killing two men working for her ally. Sole must have formed a strong emotional attachment with Fernan and that can be why she saves him irrespective of his betrayal.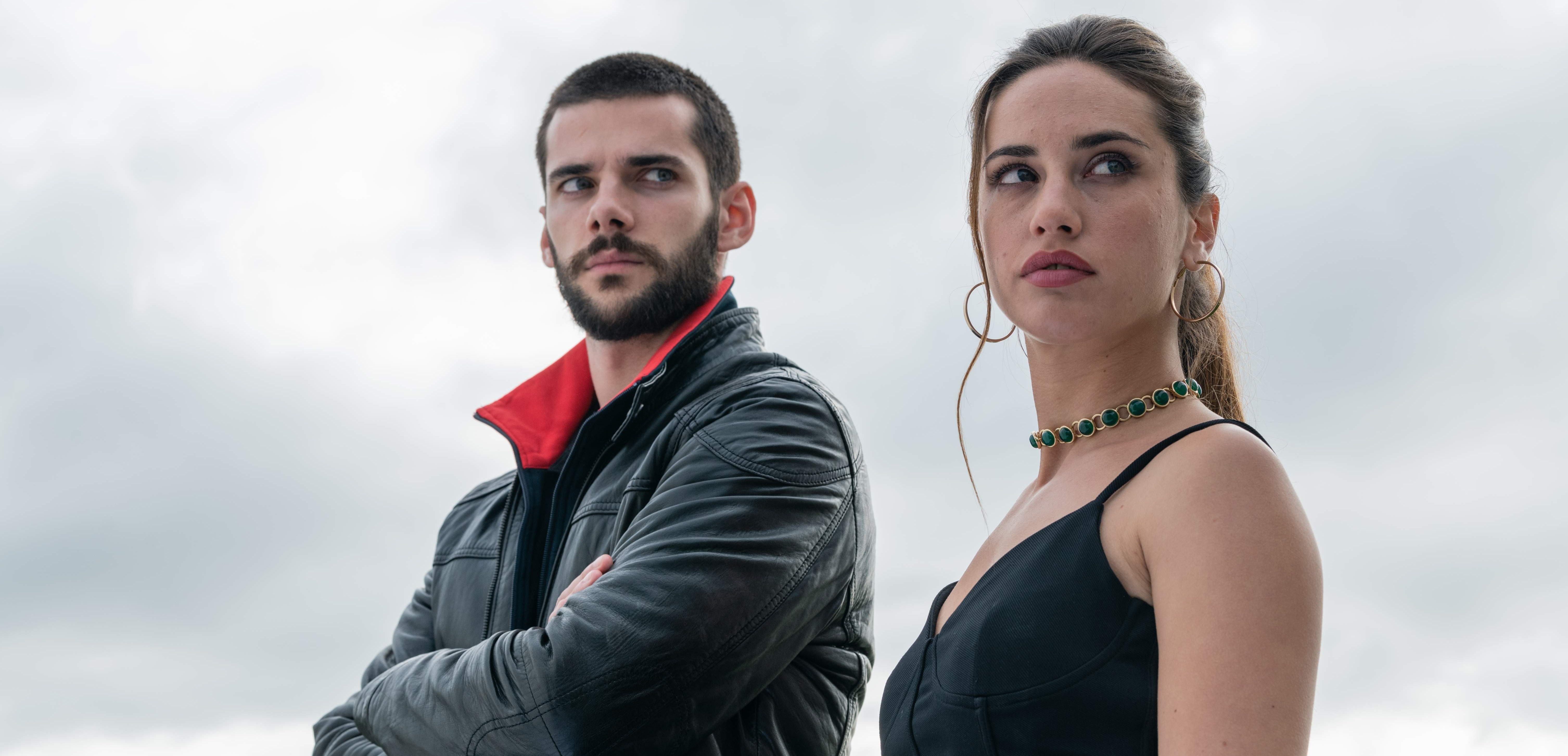 Fernan has put his life on the line to complete his undercover operation. Such a committed officer compromises his cover and reveals to Sole that she will be arrested the next day seemingly because he loves her. While pretending to be her lover, Fernan must have started to nurture feelings for Sole. Since he comes clean about the arrest to Sole and tries to save her, the latter must be giving him a second chance at life. As they escape from Duque, they may hide together until the police stop pursuing them and reveal their true feelings for each other. Having said that, Sole may think twice about ending up together with him due to his betrayal. Fernan, if he really wants to unite with her, may need to convince Sole that he is on her side rather than on the side of law and order.
Read More: Is Sky High Based on a True Story?