The city of Ogden, Utah, witnessed a horrific crime when a group of robbers forced their way into the Hi-fi Shop and murdered two people in cold blood. By the time first responders reached the spot, they found Stanley Walker and Michelle Ansley lying unresponsive in a pool of their own blood, while three others were gravely injured. 'Violent Minds: Killers on Tape' chronicles the gruesome murders and follows the investigation that brought the perpetrators to justice. Let's delve into the details surrounding the incident and find out more, shall we?
How Did Stanley Walker and Michelle Ansley Die?
Residents of Ogden, Utah, Michelle Ansley and Stanley Walker were 18 and 20 years of age at the time of their murder. People who knew them described them as cheerful young individuals who never hesitated to help others and always welcomed everyone with a smile. Moreover, even though Michelle and Stanley had great aspirations for the future, they were building toward it by working at the Hi-Fi Store. On top of it, readers will be shocked to know that Michelle had gotten engaged shortly before the tragedy, and she was pretty excited to tie the knot with the love of her life.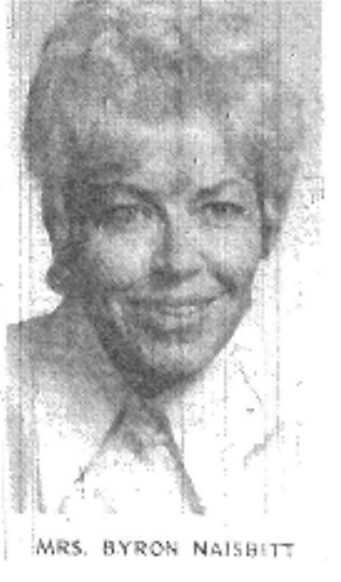 However, neither employee had any idea that a sudden crime fueled by hatred would take their lives away forever. Stanley and Michelle were looking after the store on April 22, 1974, when two masked gunmen forced their way inside. Although the employees did not put up any resistance, they were restrained and taken down to the basement, along with a teenager named Cortney Naisbitt.
Shortly after, Stanley's father, Orren Walker, and Cortney's mother, Carol Naisbitt, arrived at the store to look for their children. But they, too, were taken hostage after being ambushed by the robbers. In the hours that followed, every single hostage was subjected to brutal torture as they were forced to drink Drano from a bottle. Moreover, one of the robbers separated Michelle from the group and raped her mercilessly.
Eventually, about three hours after the ordeal, Stanley's mother and his sibling arrived to check on the store. However, they were shocked by the gruesome scene and wasted no time in informing the police. Once first responders arrived at the scene, they found Stanley Walker and Michelle Ansley lying on their backs on the basement floor, and it was evident that the robbers had executed them in front of the others.
On the other hand, while Carol Naisbitt died from her gunshot wounds shortly after being transported to a local hospital, Cortney Naisbitt and Orren Walker managed to recover from their injuries. Nevertheless, a police report noted that while all five hostages had burns and blisters around their mouths from the Drano, they were tortured mercilessly for almost a couple of hours. As a result of which, Cortney showed signs of permanent brain damage, while Orren Walker had his eardrum ruptured after one of the assailants kicked a pen through it.
Who Killed Stanley Walker and Michelle Ansley?
The initial investigation into Stanley and Michelle's murder was challenging as three of the hostages had been murdered, while the two others were in no state to answer questions. However, luck appeared to be on the police's side as just hours after the incident; they received an anonymous call from an Air Force personnel, who claimed that his colleague, William Andrews, had talked about robbing the same store. Moreover, shortly after the call, authorities learned that several teenagers were dumpster diving near the Hill Air Force Base in Davis County, Utah, when they came across some of the hostages' belongings.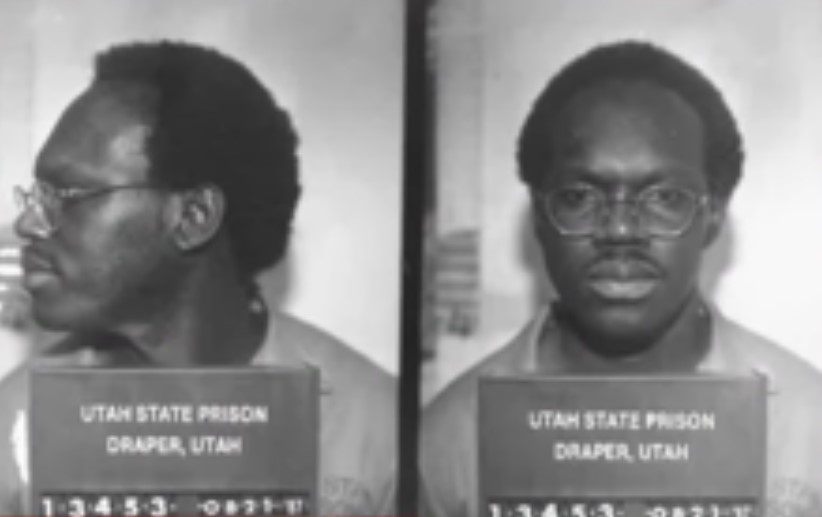 Realizing it was not a co-incident, police officers immediately made their way over to the dumpster and began removing the evidence in full view of the public. While sorting through the evidence, detectives noticed that even though most of the Air Force personnel remained calm, a couple of them appeared to be panicking in the crowd. These individuals were identified as Dale Selby Pierre and William Andrews, and once authorities searched their barracks, they found the stolen goods from the Hi-Fi store as well as the half-empty bottle of Drano used in the murder.
Hence, without wasting any time, Dale and William were arrested for their role in the crime, and in turn, the pair accused Keith Leon Roberts of driving them to the location. With Dale, William, and Keith in custody, the police learned that the men only intended to rob the store and had no plans of murder. However, they believed that making someone drink Drano would lead to a quiet death, which explains the horrific torture technique. Moreover, while the murder and torture were purely spontaneous, Dale began shooting as he did not like the time it took for the Drano to work.
On top of it, the show revealed that Dale was out on probation for car theft at the time of the murders. Nevertheless, once presented in court, Dale and William were convicted on three counts of first-degree murder and two counts of aggravated robbery, which fetched them three death sentences each in 1974. Meanwhile, Keith was acquitted of the murder charges, but the court sentenced him to 5 years in prison after convicting him on two counts of aggravated robbery. Since the sentencing, Dale and William tried their best to get the judgment overturned.
They even accused the law of racial discrimination as the jury consisted of all white people. However, despite protests by several NGOs, including Amnesty International and the Inter-American Commission, Dale was put to death by lethal injection on August 28, 1987, at Utah State Prison in Draper. On July 30, 1992, About four years after Dale's death, William was also executed by lethal injection at the same Utah State Prison. On the other hand, even though Keith managed to obtain parole in May 1987, he was living with his relatives in Chandler, Oklahoma, when he died by suicide on August 8, 1992.
Read More: Why Did Dale Selby Pierre and William Andrews Commit Hi Fi Murders? How Did They Die?