Investigation Discovery's 'Unusual Suspects: Vicious Voyeur' follows the gruesome rape and murder of 23-year-old Stephanie Bennett inside her apartment in Raleigh, North Carolina, in May 2002. It took the police more than three years before they were able to arrest the perpetrator responsible for the crime after spending thousands of hours pursuing several leads. If you're interested in finding out more about the case, including the killer's identity, we've your back. Let's begin then, shall we?
How Did Stephanie Bennett Die?
Stephanie Renee Bennett was born to T. Carmon Bennett and Mollie Hodges in Rocky Mount in Franklin County, Virginia, on April 30, 1979. Her father, Carmon, recounted that her daughter was voted "Miss Personality" in her senior class at her high school in Rocky Mount, Virginia. Reminiscing how her daughter could light up a room, he said, "You just had to know her. She just always had a smile on her face and that smile was very special. [She was] very outgoing, just very jubilant."
Possessing both an outgoing and an introverted side, Stephanie read a lot and had a passion for water-related activities, including swimming, boat riding, and tubing behind the boat. Her brother, Jay Bennett, said, "She was my angel. I was closer to her than any other person in this world." According to her family, Stephanie lived a sheltered life, going to school just 45 minutes from her hometown. However, she moved to Raleigh in Wake County, North Carolina, after graduating from Roanoke College in Salem, Virginia, in 2001 to work for IBM.
Stephanie lived in Bridgeport Apartments along Lake Lynn along with Deanna Powell and Emily Metro. Jay said, "She loved it. She never complained about it whatsoever. She loved her apartment, she loved the people down here, and her job was great. Her independence was essential." Hence it came as a shock when the 23-year-old was found gagged, strangled, and sexually assaulted inside her home on May 21, 2002. According to police reports, she was found naked in one of the bedrooms with undergarments stuffed in her mouth.
Stephanie had a 13-inch bruise around her neck, alongside numerous injuries on her face and midsection. The marks found on her wrists and ankles suggest she was bound, possibly with handcuffs. According to reports, she had been sexually assaulted, and the defense wounds indicated she tried to fight off her assailant. The medical examiner lists the official cause of death as strangulation. Police reports also state the perpetrator had stolen Stephanie's 1995 compact JVC MXC-220 stereo system as a sort of memento of the crime.
Who Killed Stephanie Bennett?
Stephanie Bennett's concerned roommates called the office of the Bridgeport Apartment complex on May 21 after they could not get in touch with her at home, at work, or by cell phone. Since they were out of town, they permitted a maintenance employee of the apartment complex to check their first-floor apartment. The employee found Stephanie's body and called the authorities. The investigators surveyed the crime scene and determined the assailant had entered the residence through a window whose screen was reported missing.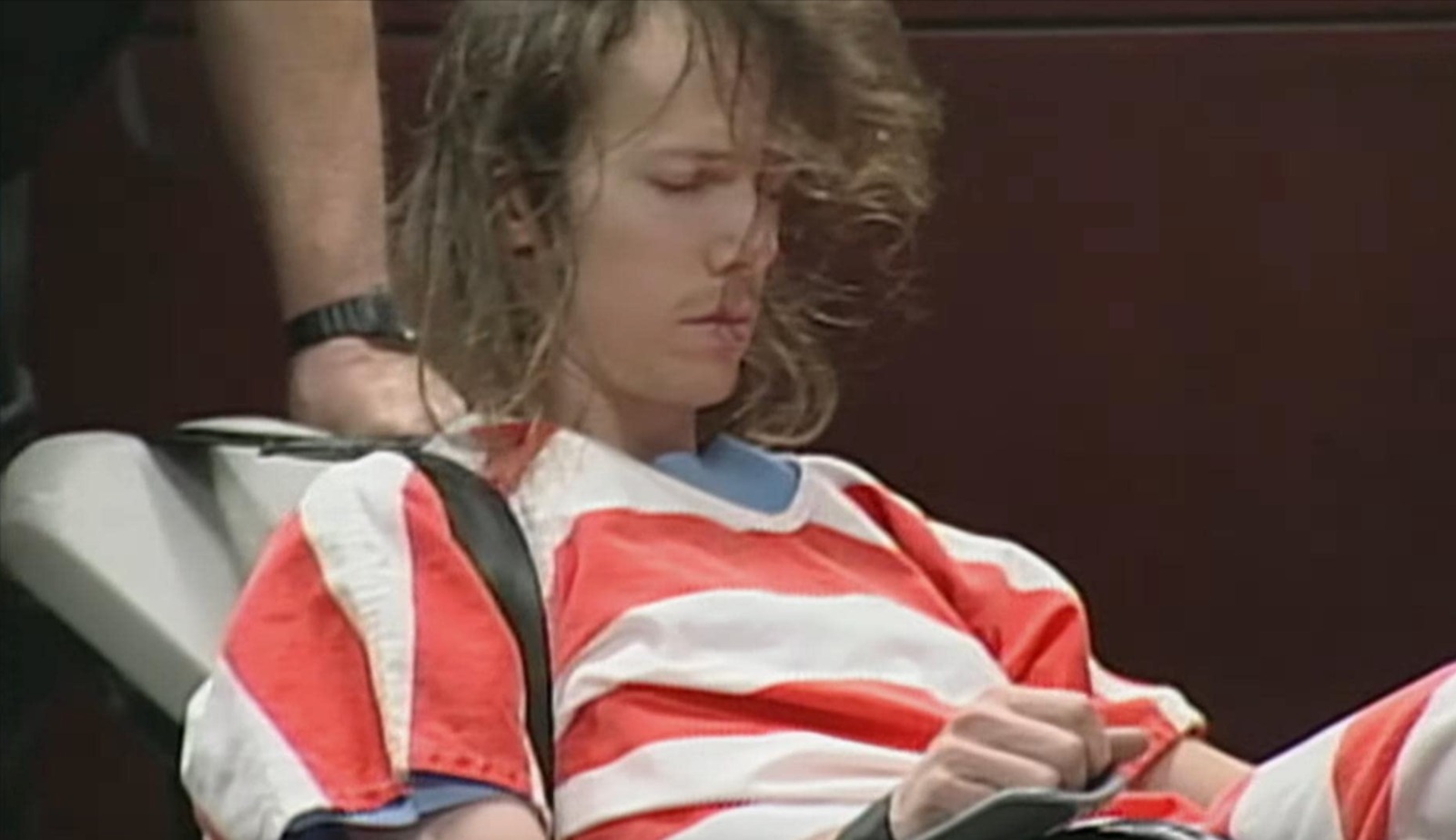 From the beginning, the investigators were swamped with leads and clues, though none eventually panned out. They initially suspected Christoper Campen, an individual arrested for peeping into nearby apartments a week after the murder. However, he was cleared off the list with the help of DNA evidence. The police also suspected Richard Evonitz, a suspected serial killer, allegedly responsible for the death of several young girls. After Richard killed himself in June 2002, the officers also established he was not linked to the case.
As the case went cold and no arrests were made even after a year, Stephanie's father, Carmon, offered a $100,000 reward for information leading to an arrest in the crime in August 2003. He also filed a lawsuit against the owners and managers of the North Raleigh apartment complex in May 2004, alleging criminal actions occurred on the complex premises at a significant level. The lawsuit also blamed the lack of security measures after police were called 942 times for violent crimes, sex crimes, and break-ins in the 2 1/2 years before the murder.
However, the case was finally cracked with the help of DNA evidence after more than three years after the murder. On October 19, 2005, Raleigh police arrested 35-year-old Drew Edward Planten in the 4000 block of Reedy Creek Road and charged him with Stephanie's murder. According to reports, Drew worked as a chemistry technician in a fertilizer laboratory for the N.C. Department of Agriculture and graduated from Michigan State University with a degree in biology. He was arrested outside the laboratory.
According to news reports, Drew moved to the area in 1998 after securing a job with the state Agriculture Department. At the time of Stephanie's death, investigators said he lived within a mile of her home. The police also found no indication that Stephanie knew her assailant. A police report credited the staff and technology at the State Bureau of Investigation's Crime Lab for solving the case, along with the old-school police work of the detectives investigating the crime.
Reports indicated Drew was the same man described as a dog walker spotted by the neighbors in Stephanie's neighborhood. He was also considered a suspect in connection with a peeping incident at the apartment complex before the murder. His neighbor, Dana Allen, alleged, "I always got a weird feeling from him. I told my husband to keep an eye on him because I thought he didn't seem right." Drew was held without bond in the Wake County Jail.
Where is Drew Planten Now?
Police warrants state Raleigh police investigators seized more than 350 items from Drew's apartment, including an arsenal of weapons that consisted of nine handguns, two shotguns, a stockpile of ammunition, 40 knives, two machetes, and one sword. They also list a .45 caliber handgun directly linked to the 1999 unsolved death of Rebecca Huismann, a 22-year-old woman shot in the head in Lansing, Michigan, in 1999. According to court documents, the police obtained his DNA sample by swabbing surfaces in the lab and taking the gloves he wore.
However, Drew was never tried or convicted since he hanged himself in prison on January 2, 2006. According to reports, he was transferred from the Wake County Jail to Central Prison because he refused to eat or cooperate with jailers after his arrest. He was discovered unresponsive in his prison cell at about 2:00 pm and rushed to an emergency room. The 35-year-old was pronounced dead at 2:37 pm. He was not convicted of Stephanie's death, nor was he ever charged with Rebecca's murder. He remains the prime suspect in both homicides.
Read More: Julie Scully Murder: Where is George Skiadopoulos Now?