Investigation Discovery's 'Who the (Bleep) Did I Marry?: Marriage of Mass Destruction' describes how his former wife and her lover carried out several attempts on US Marine Stephen Tepatti's life from late 2003 to early 2004 in San Diego, California. The authorities finally arrested the perpetrators after they were caught fleeing the state line with a firearm and ricin. So, who is Stephen, and what happened to him? Let's find out.
Who Was Stephen Tepatti?
Stephen James Tepatti was born to Robert James (Eileen) Tepatti and Terri (Randy) Hoover in Florissant in St. Louis County, Missouri, on September 1, 1978. He served his country as an AAV Instructor in the United States Marine Corps and was involved in the Special Olympics, Autism Speaks, and the Patriot Guard Riders. Stephen loved fishing, riding his motorcycle, and playing music leisurely. According to his family, Stephen was very musically talented and played in the band 'Hellen Back.'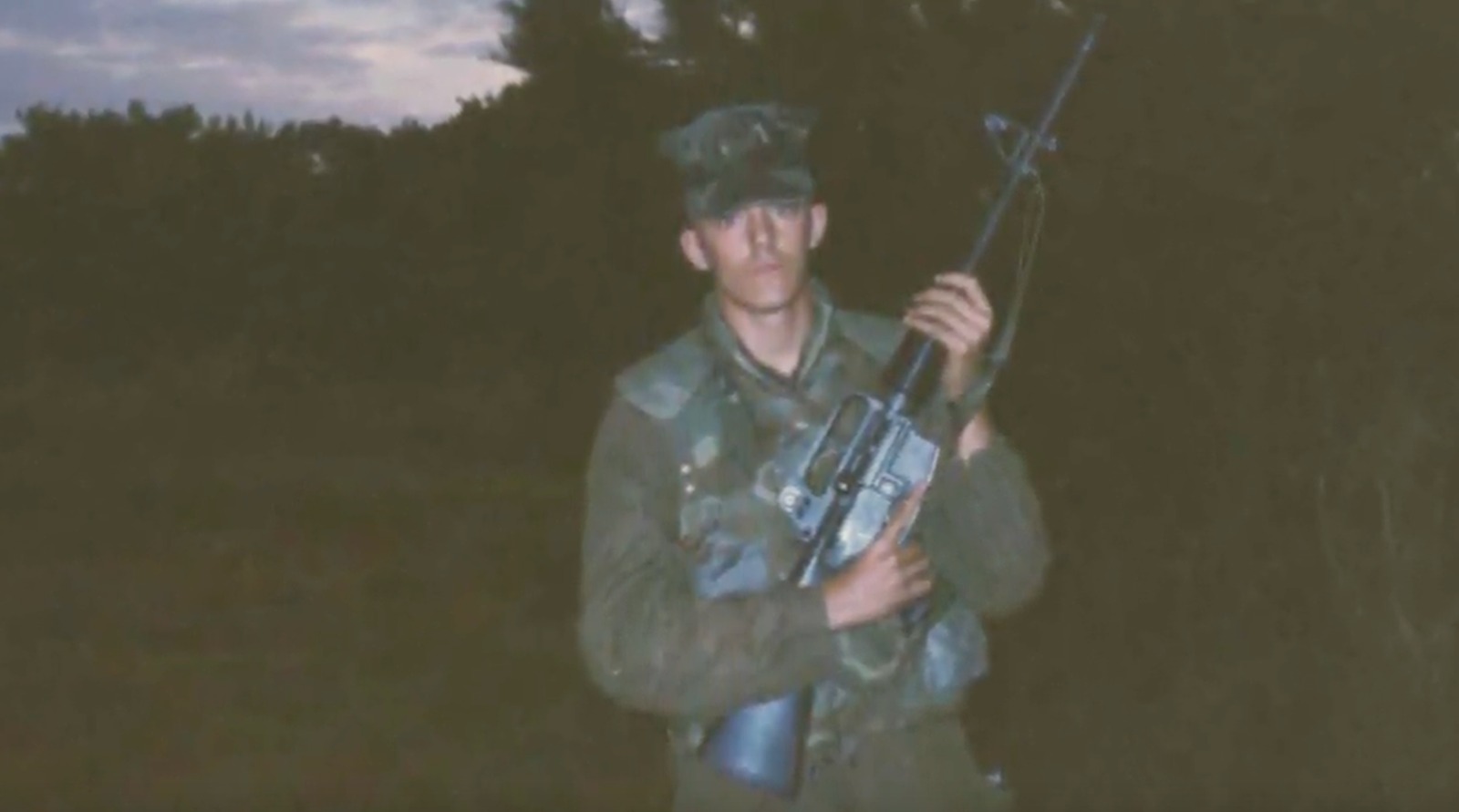 In 2001, Stephen was razor focused on his military career and was stationed in California. His sister, Ann Reece, said, "My brother was a sergeant, and he was very proud of it. He loved everything about the Marines." When Stephen was not teaching new Marine recruits, he ran a small karaoke in the coastal city of Oceanside in San Diego County, California. He was smitten when he met Astrid K. Tepatti on a spring evening, singing at his karaoke store. After quickly falling in love, they tied the knot and settled in San Diego, California.
Stephen was posted in Camp Pendleton as an AAV Instructor. Friends and family described him and Astrid as a happy couple who appeared to be in love. The episode showed how they engaged in occasional arguments, yet their loved ones shoved it aside as a newlywed's tiff and believed it was perfectly normal. Within a year of their marriage, Stephen and Astrid had a son, Vincent, with the US Marine claiming how lucky he thought he was. Besides, the Tepattis were beloved community members, and it came as a shock when there were multiple near-fatal attempts on Stephen's life.
Former Assistant US Attorney, Shanna Dougherty, stated the first attack on Stephen was when he and his wife were at an Oceanside beach on August 16, 2003. An unknown assailant suddenly stabbed Stephen in the neck. He was rushed to the hospital, where he survived the assault. Although his wife was with him then, Stephen never suspected her or any foul play, and the authorities chalked it down as a terrorism-related incident. According to news reports, it was later established Astrid and her lover, Ebony P. Woods, had paid the hitman $10,000 for the attack.
How Did Stephen Tepatti Die?
According to Stephen, Ebony started coming to their home frequently and spent much time with Astrid. It came to a point where he had to ask his wife to request her to leave them alone so that he could spend some quality family time. However, Astrid argued Ebony was her best friend, and the latter continued visiting their house. The show explained how the next attack occurred less than five months later, on January 4, 2004, when Stephen was napping on the living room couch in the early morning hours.

According to police reports, Astrid used a Ruger Blackhawk .30-caliber revolver to shoot at her husband but missed the target. Stephen reminisced how the loud bang and the familiar smell of gunpowder woke him up. He caught a glimpse of the fleeing assailant and rushed to check on his family. Stephen was shocked when he did not find his son or wife inside the residence. He called Astrid, who picked up the call and returned a few minutes later with Vincent and Ebony.
Stephen learned the following day that the attacks on him were not random but carefully orchestrated by Astrid and Ebony. They were not friends but lovers and wanted to remove Stephen from the scene. However, instead of divorcing him, Astrid desired to kill him for his $500,000 life insurance policy. According to police sources, the duo had carried out multiple attempts on Stephen's life, including attempting to poison him with the date rape drug Rohypnol and Valium, endeavoring to manufacture ricin, and purchasing the gun for $450 in Tijuana.
Astrid pleaded guilty to a count each of attempted murder and possession of a firearm during a crime of violence, while Ebony admitted to a single count of attempted murder. Both women were sentenced to 10 years and 11 months in prison in 2004. According to news reports, 39-year-old Stephen Tepatti died in an unfortunate worked-related accident near Fenton, Missouri, on November 28, 2017. A boom truck struck a power line near I-44 east of Mraz Road while he was collecting a core sample of the road for MoDOT. Authorities claimed the former US Marine died instantly after being electrocuted by 12,000 volts.
Read More: Astrid K Tepatti and Ebony Woods: Where are Stephen James Tepatti's Attackers Now?