NBC's 'Dateline: The Mysterious Death of a Titan' chronicles the suicide-murder of the celebrated former NFL quarterback, Steve McNair, and his lover, Sahel "Jenni" Kazemi. The authorities found she had slain him before killing herself in one of Steve's rented Nashville, Tennessee, properties on 2009 Fourth of July. The show features interviews with law enforcement officials involved in the investigation and both Steve and Jenni's close ones to depict what resulted in the tragic turn of events. If you're interested to learn more, here's what we know.
How Did Steve McNair Die?
Born on February 14, 1973, Steve LaTreal McNair's early life in the tight-knit rural enclave of Mt. Pleasant, Mississippi, was etched by modest beginnings. Raised by his mother, Lucille McNair, in a single-parent household alongside his four brothers – Fred, Tim, Jason, and Michael ("Doc") – his upbringing was marked by grit and familial bonds. The small community, with a population of around 100, provided the backdrop for Steve's formative years. In the McNair family, resilience was a central theme.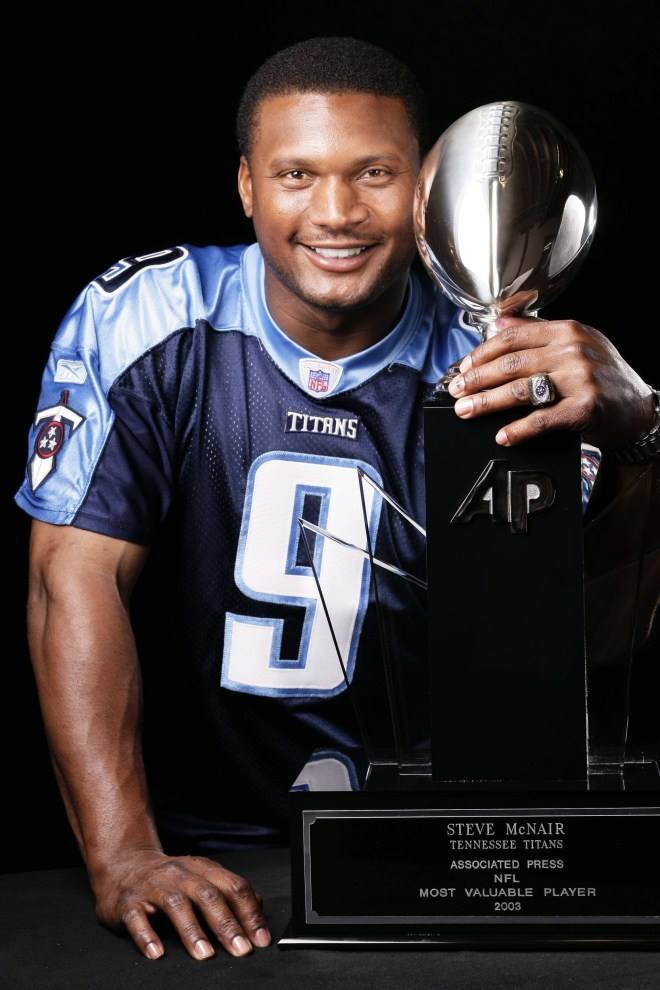 Lucille toiled through overnight shifts at a local factory to raise her children, imbuing the core values of determination, honesty, and integrity. The oldest McNair brother, Fred, assumed a paternal role for Steve and his younger siblings, ensuring their well-being and guiding them through hurdles. His influence was profound — from overseeing domestic chores and homework to offering parental guidance on various issues, from academics to sports. Steve's youth was steeped in labor, as he contributed to farm work from sunrise to sunset.
This routine included procuring sustenance for the family's meals, which sparked the budding athlete's passion for cooking. He and his brothers occasionally pitched in with odd jobs to alleviate their mother's financial responsibilities. At Mt. Olive High School, Steve's multifaceted athleticism shone brightly. A standout in track, basketball, baseball, and football, he earned "All State" recognition in all disciplines. Despite being drafted by the Seattle Mariners for baseball, his unwavering love for football, supported by family, led him to follow his heart.
Steve's desire to be a quarterback clashed with offers from prominent universities seeking his prowess as a defensive back. Guided by his mother and older brother, he enrolled at Alcorn State, where the opportunity to play quarterback awaited. As Steve's journey progressed, he would embody his brother's legacy as "Air McNair" II, embracing the family's tradition of excellence in sports and character. Steve's extraordinary journey from a Division I-AA school to the NFL ranks is a story of determination and triumph.
In 1995, Steve defied expectations by being selected as the third pick in the first round of the NFL draft by the Houston Oilers, making him the highest-drafted African-American quarterback at the time. His talent was immediately recognized, leading to a $28.4 million contract over seven years, a testament to his potential and promise. Transitioning to the Tennessee Titans after the franchise's relocation, his ascendancy culminated in his stellar 1999-2000 season, guiding the Titans to the AFC Championship and Super Bowl XXXIV.
Former Titans and Ravens cornerback Samari Rolle recalled, "If you were going to draw a football player, the physical part, the mental part, everything about being a professional, Steve is your guy." Eddie George, the featured running back on the contemporary Titans squad, added, "The man had ice running through his veins. He was so cool under pressure, so calm." Steve was married to Mechelle McNair from June 21, 1997, until his death, and they birthed two sons. In addition, he was the biological father of two more children from previous relationships.
Hence, it was shocking when the 36-year-old professional athlete, local hero, and philanthropist was discovered shot dead on the sofa of a condominium he rented on Second Avenue in Nashville, Tennessee, on July 4, 2009. Police sources stated he had several gunshot wounds, including twice to the head. Steve's longtime friend, Wayne Neely, found his body in the condo that he rented with him shortly before 1:00 PM. Initially, he did not realize something was wrong until he saw blood and panic-called his friend Robert Gaddy, who dialed 911.
Why Did Sahel "Jenni" Kazemi Kill Steve McNair?
Police reports stated Wayne also discovered 20-year-old Sahel "Jenni" Kazemi's body on the floor near Steve's corpse with a single gunshot wound to her head. The first responders located a pistol — the murder weapon — by her body. According to a former boyfriend, Keith Norfleet, who claimed he dated Jenni for four years till early 2009, she moved with him to Nashville from Jacksonville, Florida, where her family lived. She met Steve while working as a waitress at Dave & Buster's Grand Sports Cafe.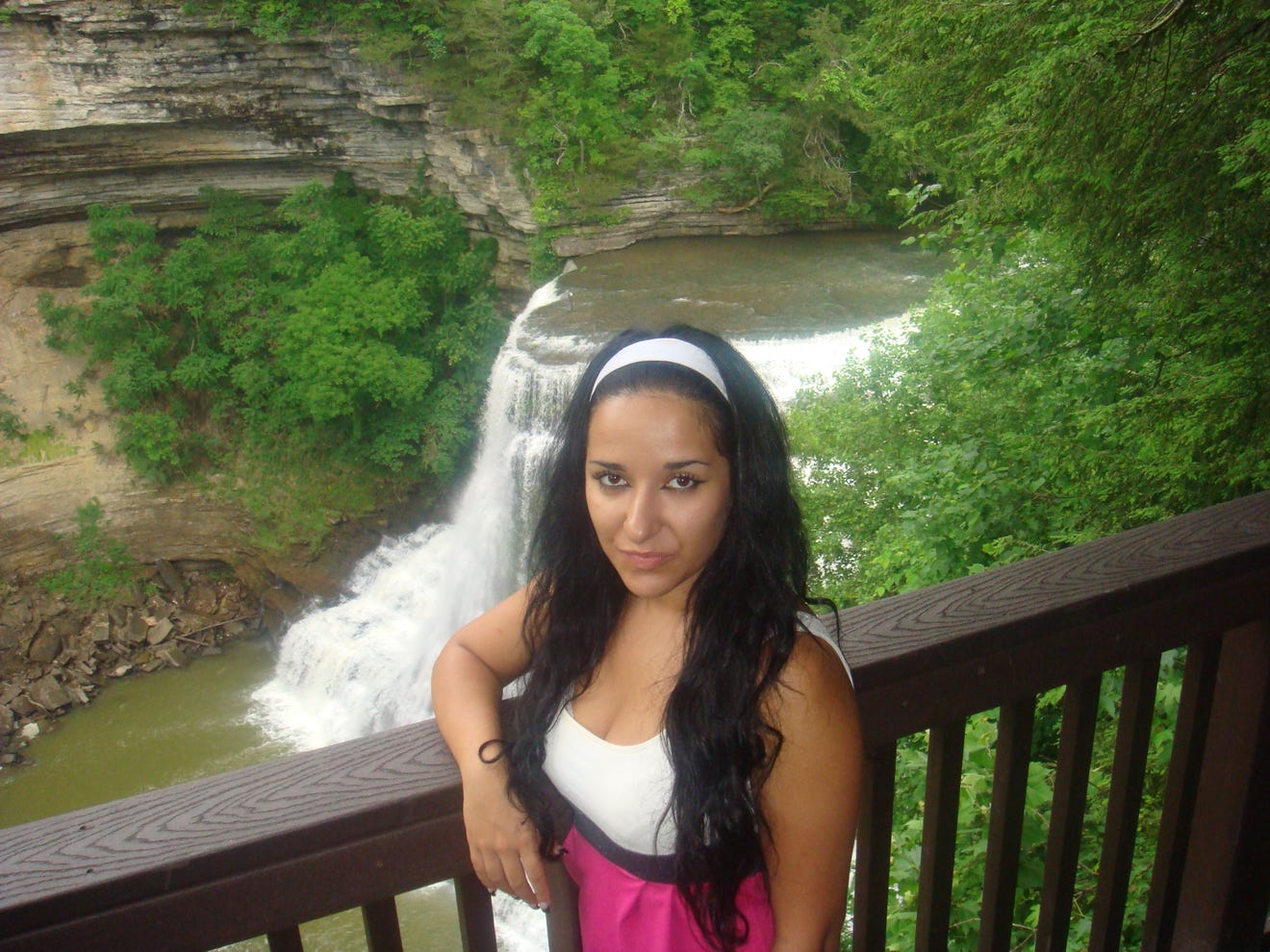 Tony Farahani, the erstwhile general manager at Dave and Buster's cafe at Opry Mills, said the celebrated sportsperson frequently visited their restaurant with guests. He also described Jenni as "a solid employee, a workaholic with high energy." Keith alleged he was apprehensive about his former lover dating Steve, a married man. Raised by a sister, Jenni had lost her mother, an Iranian native who was murdered when her daughter was nine. He added, "She was a strong, independent girl. A hard worker. She was very caring, very loving."
The police also swarmed Jenni's apartment at the Cherry Creek complex in Hermitage and questioned neighbors who claimed they often saw Steve visiting her. They alleged they had seen the young waitress, who had just turned 20, often returning home in a limousine in the early hours and heard her and her boyfriend quarreling on several occasions. Reports further stated Steve had recently gifted Jenni a brand-new black 2007 Cadillac Escalade, registered in their name. She had been arrested while driving the vehicle at Broadway and Ninth Avenue on July 2 morning.
A police affidavit stated Jenni was charged with driving under the influence and refusing a breath test after she reportedly told the police "she was not drunk, but high." Though the affidavit did not mention it, the authorities confirmed on July 4 that Steve was also in the car, and the officers allowed him to take a cab home. The bail bondsmen reported the celebrated athlete later bailed her out of jail. Keith claimed he and Jenni had been speaking a lot recently, and she planned to break it off with Steve before allegedly resuming dating him.
The authorities released Steve and Jenni's final correspondence, reflecting her desperation for money and fear that their relationship was ending. Nashville police estimated the couple died at 2:00 AM on July 4, hours after exchanging love texts, and he had transferred $2,000 to her account for cell phone and hospital bills. Adrian Gilliam pleaded guilty to gun charges in October 2009 for selling the weapon to her and claimed Jenni contacted him weeks before the murder. Besides, police sources revealed she bought the 9mm gun from Adrian on July 3 night.
Jenni used the gun hours later on Steve and herself. Forensic tests revealed trace evidence of gunpowder residue on her left hand, indicating she shot her lover four times — twice in the body and head each — before turning it on herself. Keith claimed, "She was the sweetest girl and did not deserve this. Steve made her believe they would be together and everything would be perfect." Nevertheless, some conspiracy theorists continue to cast aspersions that the execution-style murder would be difficult to accomplish for a 20-year-old with no weapon experience.
Read More: Leta Cordes: Found or Missing? Is She Dead or Alive?