Much to the horror of a boater, he discovered a body floating in the ocean off Santa Catalina Island as he was going on about his day as usual. The body was of the popular radio personality — Steven B. Williams. The mysterious case of Steven's disappearance and death are touched upon in the episode titled 'Who Killed the Radio Star' of 'Dateline NBC.' It also details the expansive investigation that the authorities indulged in after the discovery of the victim's body. So, if you are intrigued to find out more about Steven's murder case, including some intricate details, you don't have to search any further. Here is all the information you might require!
How Did Steven B. Williams Die?
Born on May 14, 1947, to a US Air Force officer named Bailey A. Williams and his wife, Steven Bailey Williams grew up in a loving household in Hawaii along with his elder sister Jan Williams (who passed away in 2012). After his father retired from the Air Force in 1963, the family moved to Corona Del Mar in California, but Steven reportedly stayed back in Hawaii. With a profound interest in music since his early years, he turned his dream into reality by becoming a successful and popular disc jockey at a Honolulu radio station during the early 1970s and 80s.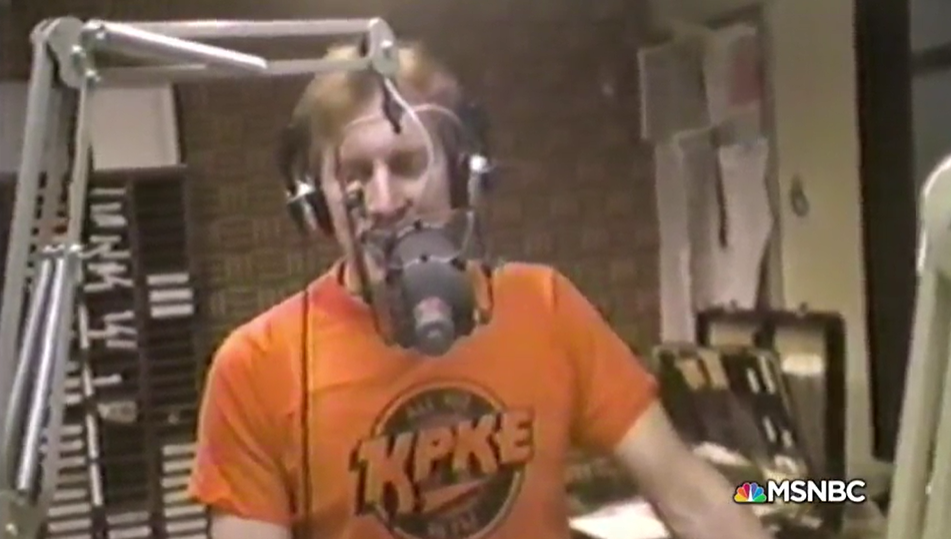 Later on, Steven moved to Denver, Colorado, and became the co-host of a popular radio program titled 'Steven B. and the Hawk.' The success of the show, as well as Steven, paved the way for the concept of "morning show" in the world of radio to flourish. As a result of his exemplary skills and deep voice, the legendary radio DJ was dubbed the "voice of the Rockies." After having a successful career as a disc jockey, Steven shifted his focus to doing voiceover work later on in his career, after which he became a gourmet cook and a wine expert.
On May 18, 2006, Steven Williams, a man who always followed his heart and passion, was found floating in the open waters of the ocean off Santa Catalina Island. Until he was identified as Steven after the autopsy, the authorities referred to the 58-year-old as "John Doe 88." As per the autopsy results, the former radio personality was shot in the back of the head on May 4, 2006. Also, reports suggested that the 58-year-old man had been floating in the ocean for 5 to 15 days. When all these revelations came to light, the police declared the case to be a homicide and launched an investigation.
Who Killed Steven B. Williams?
The investigation started with the police interrogating Steven's family and friends to get a broader picture of what kind of a person he was and if someone had a motive to harm him. Although there was no lack of suspicions on the authorities' minds, one stood out of the lot — Harvey Morrow. After the passing of Steven's father, his collected fortune worth millions of dollars was left to him and Jan. Upon dividing the inheritance money, which totaled up to around $1.8 million, Steven put it in an off-shore account in the British Virgin. This was a sufficient motive for someone to try and pursue the inheritance money by hook or by crook.
In the summer of 2003, following Steven's father's demise, a man named Harvey Morrow entered his life. Introduced via an acquaintance from Hawaii named Niebuhr, the radio personality was surprised to see them in his Corona Del Mar house, where Niebuhr introduced Harvey to Steven. Gradually, Steven began relying on Harvey for financial advice while the latter even invited him to sail around the world on his boat, once it got repaired. As the bond between the two grew stronger and Steven began trusting him with his money, Harvey started to use Steven's money to do the refurbishment of his yacht and moved small amounts to another US bank account.
However, when Steven's other friends asked him why he did not have access to his own cash, he became suspicious and started questioning his friendship with Harvey. So, in order to find out the truth of the matter, he decided to go and confront Harvey on Catalina Island on the yacht and even told his friend about this decision. On May 4, 2006, right before boarding Harvey's yacht, a boat owner spotted him at the marina, which was the last time he was seen alive and breathing. The confrontation seemingly turned into a heated argument between the two, and in the end, Steven paid the price as Harvey shot him in the back of his head and dumped his body down his yacht into the open waters of the ocean.
When Steven disappeared, his friends inquired Harvey about his whereabouts and he explained how he decided to move to Hawaii or Mexico all of a sudden, which did not convince them at all. Instead, it made them suspect that Harvey might have done something to their friend. Finally, when about a couple of weeks later, Steven's body was discovered in the ocean, the friends reported their suspicions to the authorities. But unfortunately, the police were unable to get a hold of him as he was missing himself at that time. Harvey was found in Great Falls, Montana, where he began working at a car dealership.
Harvey made a mistake when he told one of his co-workers, Joe Parsetich, that he had moved there due to the death of his wife in a boating accident and wanted to stay away from the ocean. However, Joe turned out to be an ex-cop who did some research into his made-up tale and discovered that he was a person of interest in Williams's slaying. Wasting no time whatsoever, he contacted the authorities and got Harvey arrested. A long five years later, in November 2011, the 60-year-old was convicted of first-degree murder for purposes of financial gain. For the murder of Steven Williams, Harvey was sentenced to life in prison without the possibility of parole.
Read More: Brent Morrison Murder: Where is John Suleski Now?