Webster dictionary defines a cinemaholic as someone who has an undying passion and love for movies. Even bad ones. There is absolutely nothing more gut-wrenching for a movie aficionado to watch a movie which timid in its ambition, and poor in the execution. Over the years, there have been a select few which have ensconced themselves with rigid assuredness in our conscience. These horrible movies have a hoi polloi if victims, with many rating sites going on to pan them. One such site, Rotten Tomatoes, is perhaps the most globally accepted standard of recognizing a movie. The erudite critics and the ardent fans make for a deadly combination, and hence produce one of the most in-depth and comprehensive of reflections of the movie.
We, therefore, decided to take a macabre sojourn to the past, to list out some movies so bad, they were rated a ZERO on Rotten Tomatoes. Happy reading! Or, just read. (sigh) Here is the list of 10 worst movies of last 10 years.
10. Cabin Fever (2016)
No, not the first one. Apart from the classic paradoxes in science and technology, one such being The Bermuda Triangle, or how Donald Trump trumped the USA Presidential Elections, there is still one which will never be solved: why Eli Roth decided to remake his own movie? The 2016 horror-flick (literally), is a beat-to-beat remake of Roth's 2002 film of the same name. The premise follows a group of school friends, who rent a cabin in the woods and kill an ailing man. When his body falls in the reservoir, it contaminates the water in it. One of them drinks it and the journey to hell begins. Though the first movie was a classic, a film more than just some gory scares, and had some credibility, the second had people stumped as to why the movie was made. And there's a lesson ladies and gentlemen. Never make a movie for commercial reasons.
9. Christmas Eve (2015)
You would think a film starring Patrick Stewart, Gary Cole, and Julianna Guill would be decent, if not great. Well, think again. Because the by-product of their amalgamation and a horrendous script almost took our lives. A power outage changes the lives of six groups of New Yorkers (Patrick Stewart, Jon Heder, James Roday) when they become trapped in elevators on Christmas Eve. Though the premise doesn't seem as bad prima-facie, it will make you cringe with hatred and pain once you see its extended story. Just, why?
7. Dark Tide (2012)
You would expect a bikini-clad Halle Berry would save a movie. Well, apparently not. This 2012 film couldn't salvage a damn thing, let alone the producer's money. Following Kate, "the shark whisperer", and her newfound fear of sharks (ironic), the film is a disaster from the first minute to the last. The script is bad. The acting, whilst not inspiring or tepid, is decent. But the ZERO rating? I don't think so it is justified. Should have been something like MINUS ten.
6. A Thousand Words (2012)
A dishonest agent is afflicted by a curse that would kill him if he speaks over 1000 words. His attempts to keep quiet wreak havoc on his life. Can he find a way to break the curse and save his life? Eddie Murphy is a master of disguise. His brazen and awe-inspiring looks and costumes over the years have always kept the audiences guessing. This time around, he disguised a toilet paper for a script. And the best part was: we never knew. This is perhaps the only time, that 'a thousand words' left me speechless.
5. Assassin's Bullet (2012)
Seems like 2012 was the year for all the "not-so good" movies to come out. Another one, starring the charismatic Christian Slater, left its mark on celluloid, albeit, unfortunately. The film is set in Europe. In Eastern Europe, a U.S. agent (Christian Slater) hunts a rogue assassin (Elika Portnoy) who is targeting high-profile targets already on America's Most Wanted list. The semblance of a narrative is accompanied by a frenetic and disheveled attempt at pointing a camera. The action sequences are strictly pro forma and — despite the sleek killer's resemblance to the similarly lethal heroine of La Femme Nikita — this dull effort lacks the excitement generated by any of its incarnations. Just plain bad. And this was just before 'Mr Robot'.
4. A Heartbeat Away (2011)
An aspiring rock musician must become the musical director of a marching band after his father is hit by a bus a few weeks before a huge competition. I will give it at-least that much. The premise isn't that bad. With proper care and execution, it could have turned out to be one of the films of the year. Well, at-least in Australia. But alas. It wasn't to be. The movies' shambolic plot, coupled with bizarre sub-stories and plots, which subsisted the whole movie, turned out to be its bete noir. And above all that, the film was a musical. Which made the bad experience a living nightmare!
3. I Want Your Money (2010)
Using the words and actions of Presidents Barack Obama and Ronald Reagan, filmmaker Ray Griggs examines the federal deficit and the role the U.S. government plays in the wealth of its citizens. Steve Forbes, Newt Gingrich and others state their opinions. Why was this ever made?
2. Mercenaries (2011)
When a bunch of ladies who look like that can't save a movie, the bludgeoning question is: what can? After the daughter of the US president gets kidnapped by a female warlord while on her visit to Kazakhstan, the CIA creates a team in order to rescue her. And creates an all-women team. Not that anything is wrong with that. But there is. A movie that totally hinges on the intricate and surreptitious nature of the CIA, required a story that had unexpected and smart twists. But the movie fails inexplicably in that regard and is just plain dumb, and moreover, makes the women in the movie look dumb.
2. The Ridiculous 6 (2015)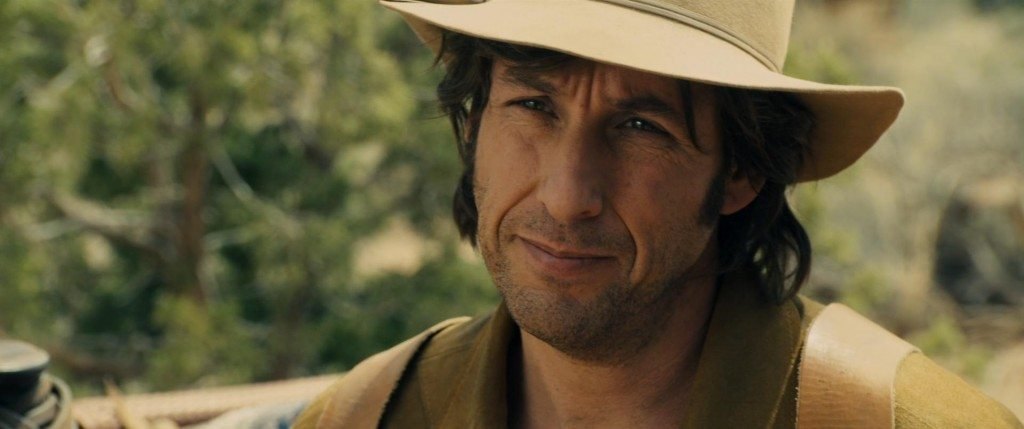 Adam Sandler!! Run..
1. Homecoming (2009)
After the 1997 'Hurricane Streets', much was expected from Morgan J Freeman. Not the old one. But since that moment of brilliance and glory, its been all downhill for him, with almost ever film of his crashing at the box office and failing to inspire. Coming to the premise, a jealous woman (Mischa Barton) plots revenge after her former beau (Matt Long) returns to their hometown with a pretty new girlfriend (Jessica Stroup), which on the face of it doesn't sound bad. In fact, the premise is exciting and begs someone to come and provide the final touches. And believe me, the film is good in patches. There are some genius moments, and some which are blasphemous. But the latter dominates the former in volume, and that is the down-spiring of the movie.