Taika Waititi. Does that name sound familiar to you? You might recognise this director all the way from New Zealand from his recent work- 'Thor: Ragnarok' (2017) which he directed and also appeared as the very funny character Korg in the film. If one takes a look at his work, he's also been nominated for an Academy Award for directing a short film 'Two Cars, One Night' (2004) and has gone to make a few films which have broken New Zealand box office records. What Taika does so well is mastering both the happy and tragic aspects of cinema in order to create beautifully absurd and poignant representations of the world. His brand of humour is very unique, polite and a little more subtle than the obvious. He exposes both the flaws and virtues of human nature quite brilliantly.
Taika's stories are profound, honest and never pretentious. He doesn't paint the picture, he gently dumps his audiences in a seat just off centre and brushes away the blur. Taika is no stranger to the screen- he has acted in almost of his films, sometimes even as the main cast like in 'Boy' for example. What makes him so likeable is that if you've ever observed him in either bloopers of a movie or in interviews, he behaves like a lovable goofball, always smiling and joking around. At the Academy Awards back in 2005, he famously feigned falling asleep as the nominations for best short film category were being read out. His comedic timings and impressions are terrific. Waititi's next project is 'Jojo Rabbit', an upcoming dark comedy film directed and written by him which is a satire on Neo-Nazis where he plays Adolf Hitler himself. Simply putting it, Taika Waititi is easily the best New Zealand film director working today after Peter Jackson. With that said, here is the list of best Taika Waititi movies, selected from his impressive filmography.
Boy (2010)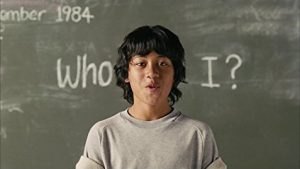 This coming-of-age comedy-drama directed by Waititi takes place in rural New Zealand in 1984 where Boy, a Maori Kid is thrilled at the prospect of seeing his absentee father (played by Waititi himself) back after serving some time in prison. This film shows us the burden of reality and fantasy as throughout the film, Boy constructs heroic versions of his father in order to excuse his absence like his father was the captain of the rugby team, a master carver, a deep-sea treasure diver and so on. Taika truly shows the humanity and imperfections in all of us. Overall, this film evokes the emotions of imagination, love, disappointment, hope, optimism and future acknowledgement of forgiveness. In the words of Waititi himself, "I want to explore the painful comedy of growing up and interpreting the world. I believe that despite our faults and inadequacies, through all pain and heartache, there is still room to laugh."
Hunt for the Wilderpeople (2016)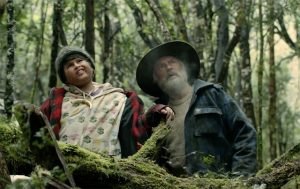 This adventure comedy-drama written and directed by Waititi, it is about an orphan Ricky Baker (played by Julian Dennison) and Uncle Hector (Sam Neill) who becomes a target along with the kid of a manhunt after fleeing into the rugged New Zealand Bush. Initially, both these characters loathe each other but soon, their relationship turns into a father-son bonding-like experience. Here, Taika balances the poignant moments of the film so well like Ricky Baker's traumatic experience of being a foster kid and the sudden death of his Aunt Bella with his comedic cameo as a priest and how he mumbles in his New Zealand accent about "doors" and "vegetables". This film has all its moments whether it's awkwardness, heartwarming, endearing or heartbreaking.
Thor: Ragnarok (2017)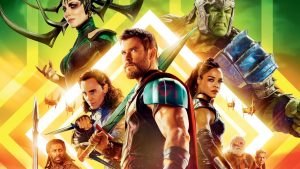 After the success of his films both critically and at the box office, Taika was given probably the most hardest task: make a Thor movie. Unlike the other MCU films, the Thor franchise was considered the weakest. Although Kenneth Branagh's 'Thor' (2011) was a pretty decent film, 'Thor 2: The Dark World' (2013) was just disappointing. MCU was really under huge pressure to deliver the Thor franchise which is why they scouted for so many directors and asked all of them to present to them ideas of what the tone of the third film would be like. Waititi got to direct this film by simply showing a showreel along with some jokes and scored it with Led Zeppelin's "Immigrant Song" which the MCU approved it even though they have always discouraged the practice of directors submitting to them showreels. And the film turned to be such a massive success both in terms of box office collections and critical acclaim.
What made this film stand out so well was Waititi's idea to incorporate a lighter tone by showing so many jokes. Almost 80% of the dialogue was improvised which makes it humour stand out so well in particular. And again, here he also balances the tone of comedy with also its moments of tragic and seriousness like the death of Odin and the relationship between Thor and his brother Loki which have been dealt with very well. Taika lets the actors play extreme or unusual characters in the straightest of ways which makes deadpan seriousness so funny. And of course, Taikas's genius move has to be that of his hilarious CGI motion-captured Korg! What makes his character so memorable is that he makes Korg seem more human-like with a thick New Zealand accent. Though his character was barely there for like ten minutes in the entire film, Korg simply has to be one of the funniest comic-reliefs MCU has ever given us!
Read More: Best Superhero Movies of All Time