The Oscars are considered, by far, the most anticipated film event in any given awards season. The first ceremony took place back in 1929, and ever since then millions of viewers swear by the Oscars as the ultimate award show and the varied members of the industry have always looked upon the honor with reverence and considered it an unquestionable mark of excellence. Colin Firth joked as he accepted his Best Actor Oscar for 'The King's Speech', "I feel like my career just peaked." He was right. An Oscar can feel like the culmination of an artist's success; winning an Oscar means that you've finally made it.
But as any devout cinema lover would tell you, Oscar screws up as frequently as the next guy. Some choices are driven by the desire of voters to not offend and anoint crowd-pleasing winners, but with the passage of time become less and less universally acceptable as the Academy would have liked. Others are complete surprises, and while there have been some very pleasant surprises (Hilary Swank's win for Best Actress in 1999, or the victory of 'Spotlight' in the Best Picture category this year and even Beatrice Straight's win for around 5 minutes of screen-time in 'Network'), some end up being reflective of the ignorant and regressive attitude the Academy is regularly accused of.
Here is the list of worst Best Actress Oscar winners over the years and the stories behind them, ranked in order of how upsetting they are.
10. Katherine Hepburn, Guess Who's Coming to Dinner (1967)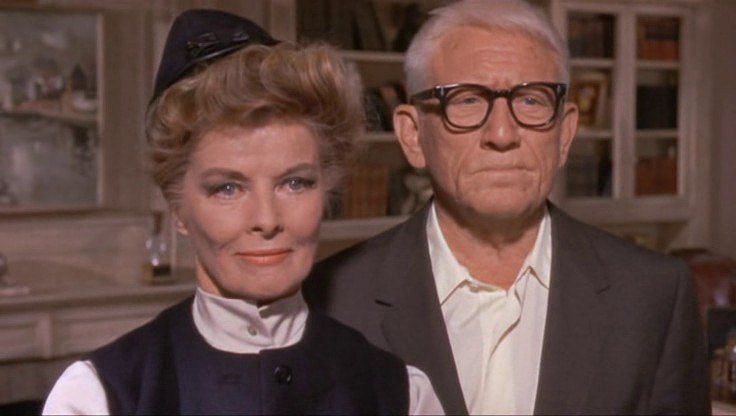 Her Competition: Anne Bancroft, 'The Graduate', Faye Dunaway, 'Bonnie and Clyde', Edith Evans, 'The Whisperers', Audrey Hepburn, 'Wait Until Dark'.
In 1968, Hollywood legend Spencer Tracy had departed, and his final film featured his long-time partner Katherine Hepburn who had, at the time, acquired the status of a veteran actor herself. It was the combination of this sentimentality and the fact that she had not won an Oscar since 1933, that Hepburn received a career achievement award that would prove itself to be a complete fluke the very next year when she gave a career-best performance in 'The Lion In Winter' (and won an Oscar for that as well). This one feels, tired, simplistic and too turgid to be counted as a shining moment for this marvel of an actor.
Should've won: Faye Dunaway, 'Bonnie and Clyde'
9. Sally Field, Places in the Heart (1984)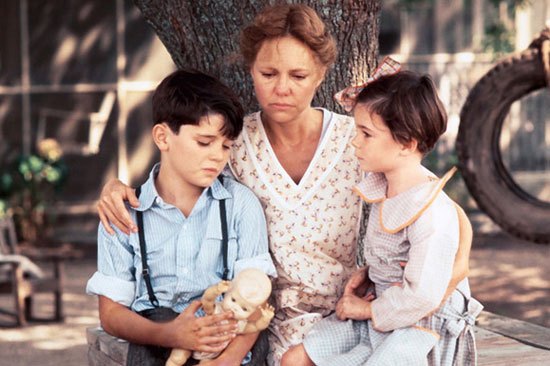 Her Competition: Judy Davis, 'A Passage to India', Jessica Lange, 'Country', Vanessa Redgrave, 'The Bostonians', Sissy Spacek, 'The River'.
Yes, the Academy "liked" Sally Field a lot back then, giving her a second Oscar five years after she had won her first for her impassioned work in 'Norma Rae'. But this time around, Field's work, although still worthy of a nomination, pales in comparison not just with her other achievements but also with the astonishing performances of her rivals Judy Davis and Vanessa Redgrave. It was the nature of Field's utterly sympathetic character that got her the win, and her lack of nuance in the film leaves something to be desired.
Should've won: Judy Davis, 'A Passage to India'
8. Halle Berry, Monster's Ball (2001)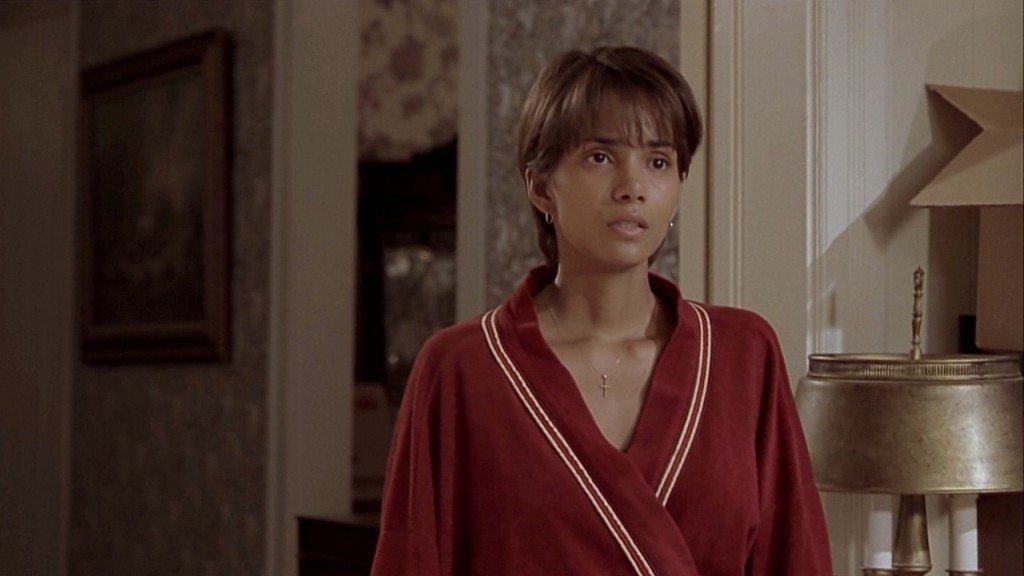 Her Competition: Judy Dench, 'Iris', Nicole Kidman, 'Moulin Rouge!', Sissy Spacek, 'In the Bedroom', Renee Zellweger, 'Bridget Jones's Diary'.
Halle Berry's win for 'Monster's Ball' was a historic one, making her the first African-American to win the Oscar for Best Actress. While that fact was indeed worth applauding, her performance in the film is anything but. It's inauthentic, sappy, inconsistent and involves the use of an utterly synthetic Southern accent. Not to mention that she beat Sissy Spacek and Nicole Kidman who gave performances of extraordinary depth and grace as well as the iconic work of Naomi Watts in 'Mulholland Dr.', who was not even nominated.
Should've won: Sissy Spacek, 'In the Bedroom'
7. Sandra Bullock, The Blind Side (2009)
Her Competition: Helen Mirren, 'The Last Station', Carey Mulligan, 'An Education', Gabourey Sidibe, 'Precious', Meryl Streep, 'Julie and Julia'.
The Academy fell for the same trap in 2009 as they had in 1967 with rewarding Katherine Hepburn for a moving, but mediocre performance when she had more to give in the next few years. Sandra Bullock's best performance was in 2013's 'Gravity', but she was instead given the top prize for this casually racist, overtly cliched rendition of a real-life story that mostly works because of Bullock, who grounds the film with her sensitive portrayal, but it's still no coup when in the company of the level of excellence reached by Carey Mulligan and Gabourey Sidibe.
Should've won: Carey Mulligan, 'An Education'
6. Helen Hunt, As Good as It Gets (1997)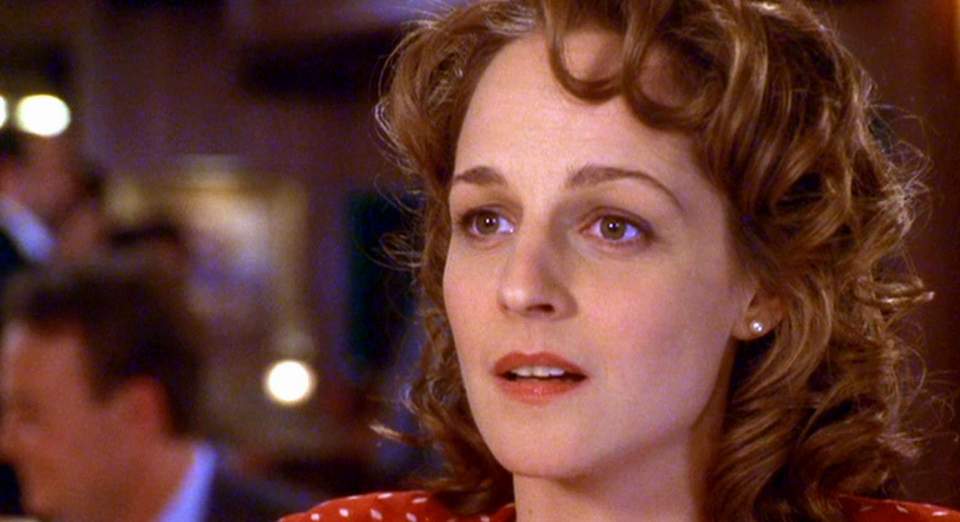 Her Competition: Helena Bonham Carter, 'The Wings of the Dove', Julie Christie, 'Afterglow', Judi Dench, 'Mrs Brown', Kate Winslet, 'Titanic'.
Helen Hunt was a TV megastar in 1997, starring and winning Emmys for 'Mad About You'. Then she was cast in James L. Brooks's sweet, witty comedy 'As Good as It Gets' and her career sky-rocketed. She won a Golden Globe, a Screen Actors Guild Award and an Oscar for her largely unfunny and absurd theatrics in the film. While the piece itself has a brilliant screenplay and terrific work from Jack Nicholson (who very deservedly won his third Oscar), Hunt just plays the entire character in a single note. Did she win because she was the only American in this category or because every time Jack Nicholson won an Oscar (1975, 1983 and 1997), the leading lady in his film got one as well? I'm not entirely sure.
Should've won: Helena Bonham Carter, 'The Wings of the Dove'
5. Lusie Rainer, The Good Earth (1937)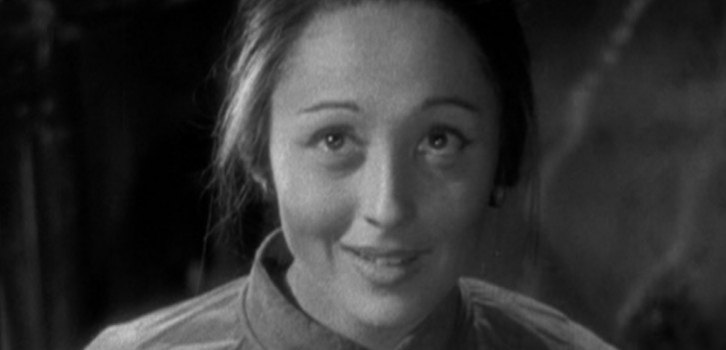 Her Competition: Irene Dunne, 'The Awful Truth', Greta Grabo, 'Camille', Janet Gaynor, 'A Star Is Born', Barbara Stanwyck. 'Stella Dallas'.
Luise Rainer became the first actor ever to win two consecutive Oscars in 1937 when she won 'The Good Earth' after having received the honor the previous year for 'The Great Ziegfeld'. Aside from the disturbing use of Yellowface, Rainer's performance is dull, muted and uninspired. It was such an upset when she won that even she, having previously decided to skip the event, only returned in time to accept the award, after receiving a tip that she might win. Even Rainer later admitted that the second Oscar was the worst thing that happened to her career, for it plummeted like a parachute under the pressure of expectations.
Should've won: Greta Garbo, 'Camille'
4. Grace Kelly, The Country Girl (1954)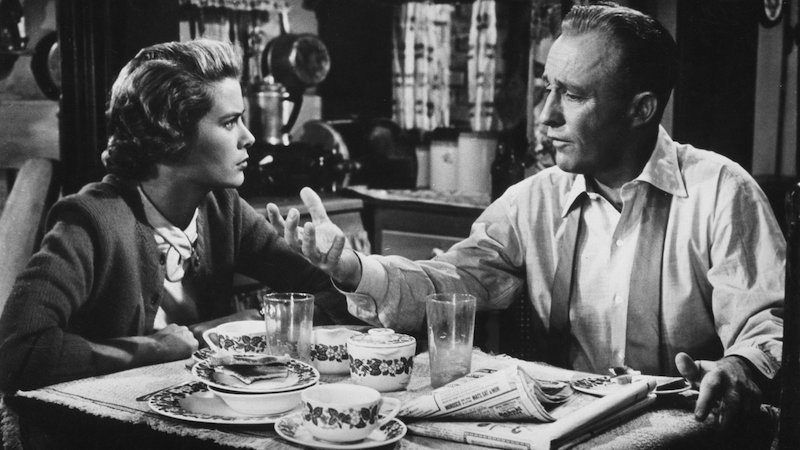 Her Competition: Dorothy Dandridge, 'Carmen Jones', Judy Garland, 'A Star Is Born', Audrey Hepburn, 'Sabrina', Jane Wyman, 'Magnificent Obsession'.
1954 was the year Hollywood icon Judy Garland gave the performance of a lifetime in 'A Star Is Born', becoming an instant favorite for the Oscar. But Grace Kelly was having a stellar year as well, featuring in two Hitchcock masterpieces – 'Dial M for Murder' and 'Rear Window'. And instead of winning for her terrific work in those films, Kelly won it for her self-sacrificing, supportive Georgie Elgin in this melodramatic mess no one remembers. What's worse is that Kelly is reduced to performing in this monotone throughout the film that you'd want to escape from as soon as possible.
Should've won: Judy Garland, 'A Star Is Born'
3. Elizabeth Taylor, Butterfield8 (1960)
Her Competition: Greer Garson, 'Sunrise at Campabello', Deborah Kerr, 'The Sundowners', Shirley MacLaine, 'The Apartment', Melina Mercouri, 'Never on Sunday'.
Elizabeth Taylor had suffered from a bout of pneumonia and had to undergo a tracheotomy just before the 1960 Oscars, and so the industry had almost lost one of it's most stunning and talented actresses. That is no reason for Taylor to have won her first Oscar for her campy, overacted portrayal in this glossy, preposterous melodrama that most would today classify as 'trash'. I mean, "Mama, face it, I was the slut of all time!", is an actual line from the film.
Should've won: Shirley MacLaine, 'The Apartment'
2. Gwyneth Paltrow, Shakespeare in Love (1998)
Her Competition: Cate Blanchett, 'Elizabeth', Fernanda Montenegro, 'Central Station', Meryl Streep, 'One True Thing', Emily Watson, 'Hilary and Jackie'.
It is widely agreed that no one thinks, or thought back in 1998, that 'Shakespeare in Love' is as good as the Academy thought it was, who were maneuvered by one of the most staggering Oscar campaigns of all time led by 'Love' producer Harvey Weinstein. The film took home 7 Oscars including Best Picture and Best Actress for the rising star Gwyneth Paltrow, who was not only gorgeous but also had a very convincing British accent: both things never more evident than in this film. But what makes this victory so perplexing is that Cate Blanchett was the clear front-runner for her ground-breaking work in 'Elizabeth', and Paltrow, while charming, competent, and probably the best thing in the film after the screenplay, wouldn't even stand a chance had those gift-bags not been there at the doorstep of every Oscar voter. Great job, Weinstein.
Should've won: Cate Blanchett, 'Elizabeth'
1. Cher, Moonstruck (1987)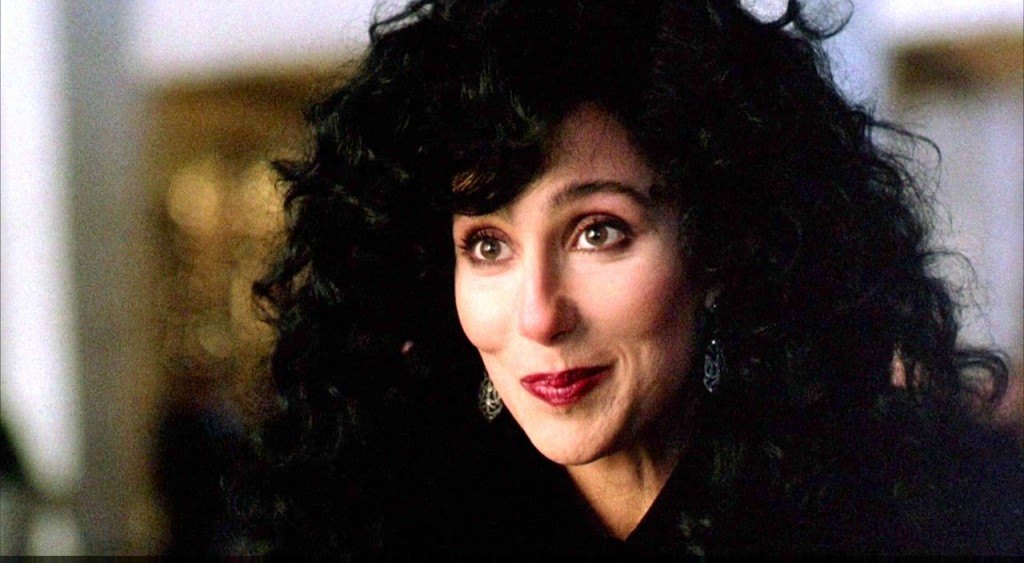 Her Competition: Glenn Close, 'Fatal Attraction', Holly Hunter, 'Broadcast News', Sally Kirkland, 'Anna', Meryl Streep, 'Ironweed'.
If I tell someone who isn't aware of the fact, that Cher won an Oscar for acting in a film, the reaction would most certainly sound like, "Do you think I'm an idiot?" But Cher was a big star in 1987 and 'Moonstruck' was a huge critical and commercial success. Looking at the film, there isn't a single moment where you would feel like Cher deserved even a chunk of the golden trophy. It's not only poorly etched out and a tad bit confusing, but also largely lacking layering or nuance. Throw on top of that a performance by Glenn Close that still scares all men to death and that she hasn't won a single Oscar yet despite having 6 nominations, and you've got one of the greatest Oscar injustices of all time.
Should've won: Glenn Close, 'Fatal Attraction'
Read More: Most Overrated Movies of All Time