Bollywood a.k.a Hindi film industry holds a unique position in the world of cinema, although its song and dance routines and larger than life characters are a matter of continuous discussions. Anyone who hasn't grown up watching Bollywood films usually fails to look beyond the glamorous aspect of it. Hindi cinema is cut from a different fabric and being a Hindi film actor is no mean feat. One has to look convincing in the most ridiculous of situations and most importantly convince the audiences world over that what they are doing is making some kind of sense. So here is an attempt at honouring some of the best performances in Hindi films. Here is list of top Bollywood acting performances since 2000.
21. Manoj Bajpayee (Aligarh)
It was a master class in acting on celluloid. Manoj Bajpayee has always proved himself to be one of the finest ones among the legion of great actors but he surpasses every level of sublimity and greatness as far as acting goes in Aligarh. His greatest triumph in the film is that despite playing a gay professor he comes off as 'every man' which in turn is a triumph for the film. We fell for his every mood, his whims, fears and predicament. His portrayal of a man who just needed to be loved will undoubtedly go down as the most loved performance of his career.
20. Darsheel Safary (Taare Zameen Par)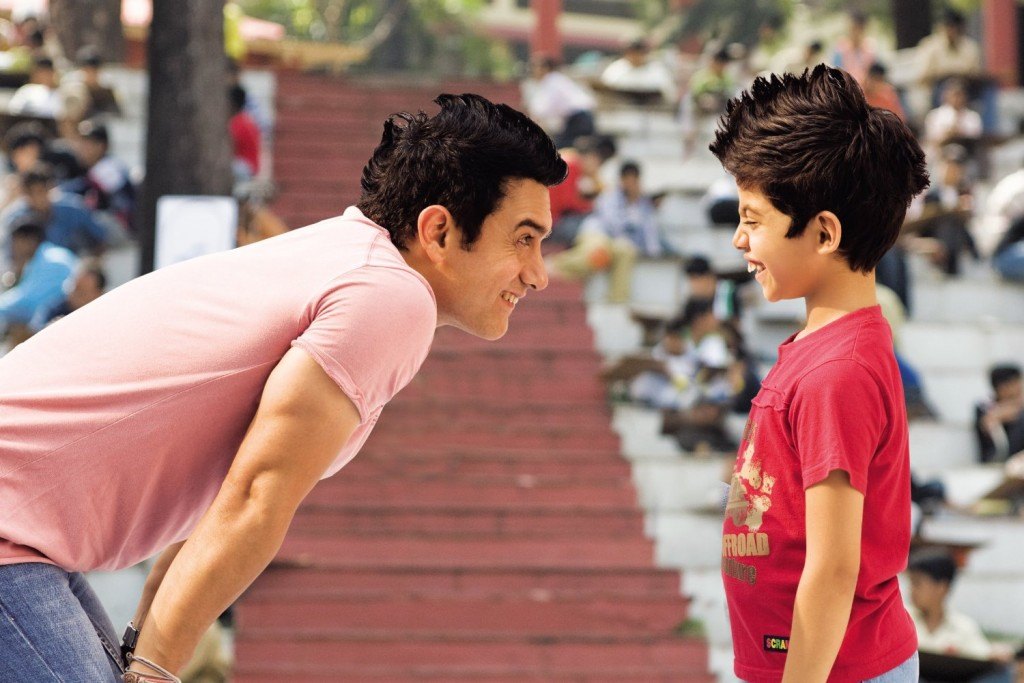 Once in a blue moon in Hindi films you get to see a child actor who carries an entire film on his tender shoulders by the virtue of an author backed role. Renaissance man Aamir Khan pulled off this impossible task in his directorial debut 'Taare Zameen Par' by making Darsheel Safary, an 11-year-old, as the dyslexic protagonist of his thought-provoking film. The young actor showed no signs of inhibitions or awkwardness on his part but delivered a powerhouse performance which made its way into the history books.
19. Shah Rukh Khan (Swades)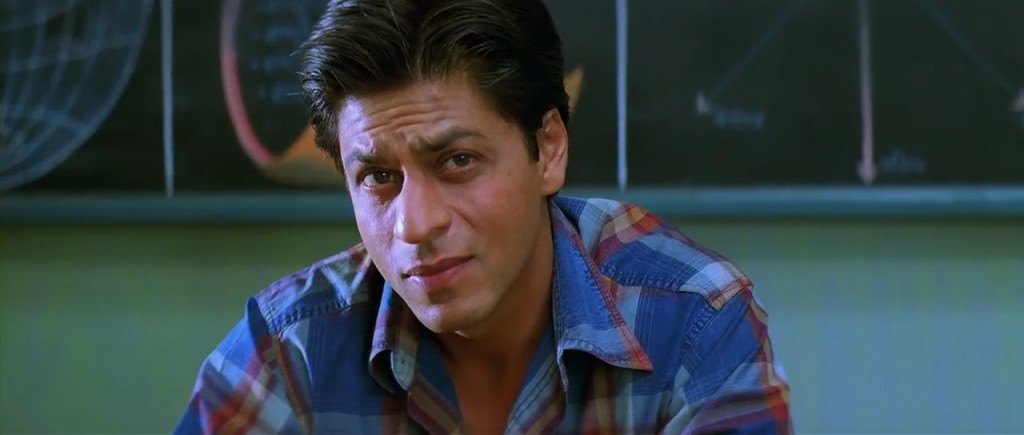 Shah Rukh Khan is a natural actor but when he invests both his heart and soul towards a role we get to witness a performance of a lifetime. In 'Swades' he took gentleness and politeness in acting to the next level. He was understated yet very effective. You could see the burning passion in his eyes to do something worthwhile for his country and his village. The film was a moderate success at the time of its release but today it enjoys a cult status among the viewers across the globe and Shah Rukh's performance plays a huge role in it.
18. Vidya Balan (Paa)
It was literally the mother of all roles for Vidya Balan as she played the mother to Amitabh Bachchan in 'Paa'. As the mother of a 12-year-old suffering from a rare genetic condition known as Progeria she showed maturity, sensitivity and vulnerability in the right amount. To speak the truth she is the best thing in a film that isn't perfect.
17. Konkona Sen Sharma (Mr. and Mrs. Iyer)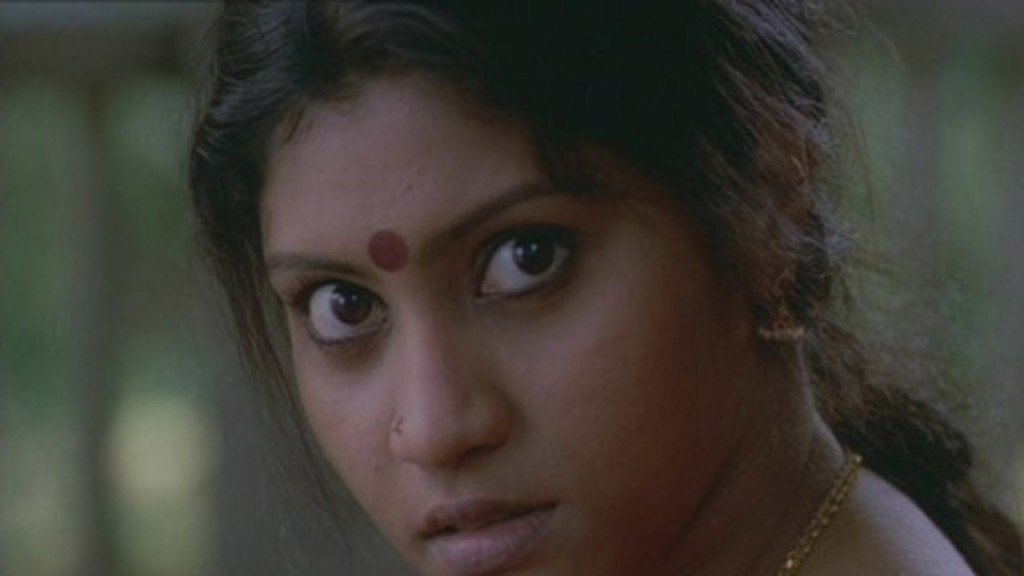 If there was an award for the 'best debut performance by an actress ever' it would go to Konkona hands down. She displayed solid screen presence and the authority of a veteran in her first silver screen outing. In a way she held the film together with her commandeering performance of a woman trapped in a tense situation along with an unknown man. She showed no signs of being intimidated, if she ever was, while sharing screen space with another powerhouse performer Rahul Bose.
16. Amitabh Bachchan (Black)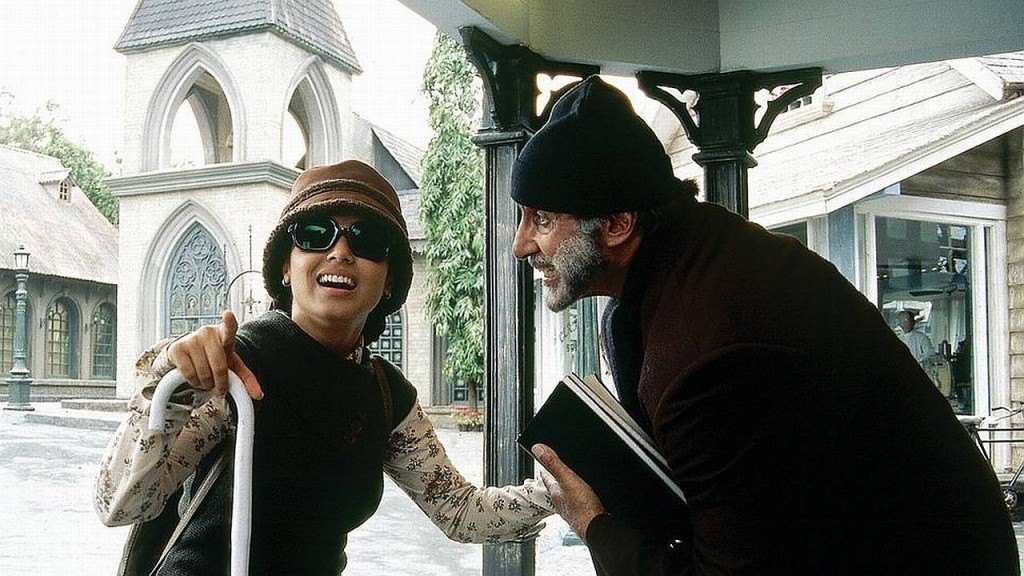 The grand man of Indian cinema delivered a cathartic performance in 'Black'. A resolute, adamant teacher hell bent on helping a young deaf-blind girl to overcome her shortcomings and to make her dream and succeed in life. He goes through a range of emotions from being a strict disciplinarian to an emotionally volatile man to an Alzheimer's patient effortlesly. It was a performance as selfless as the film itself.
15. Irrfan Khan (Haasil)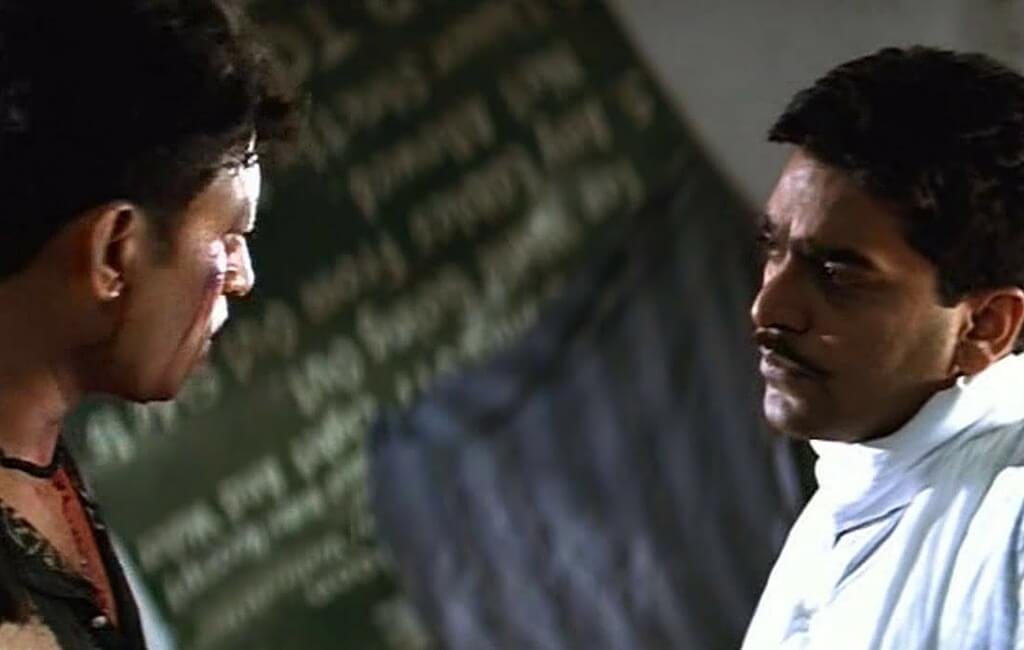 Long before his trademark realistic acting set new trends in Bollywood and long before he became a hot property in Hollywood it was his performance in 'Haasil' as the leader of a politically ambiguous student's group that made critics go gaga over his acting capabilities and most importantly came into the focus of the average movie going audience. He won a Filmfare Best Actor in a Negtaive Role award for his act and he hasn't look back since then. Irrfan made his debut long back in a small role in the Oscar nominated 'Salaam Bombay' but 'Haasil' is the film that set the ball rolling for him and he has to thank no one else but his talent for that.
14. Tabu (Astitva)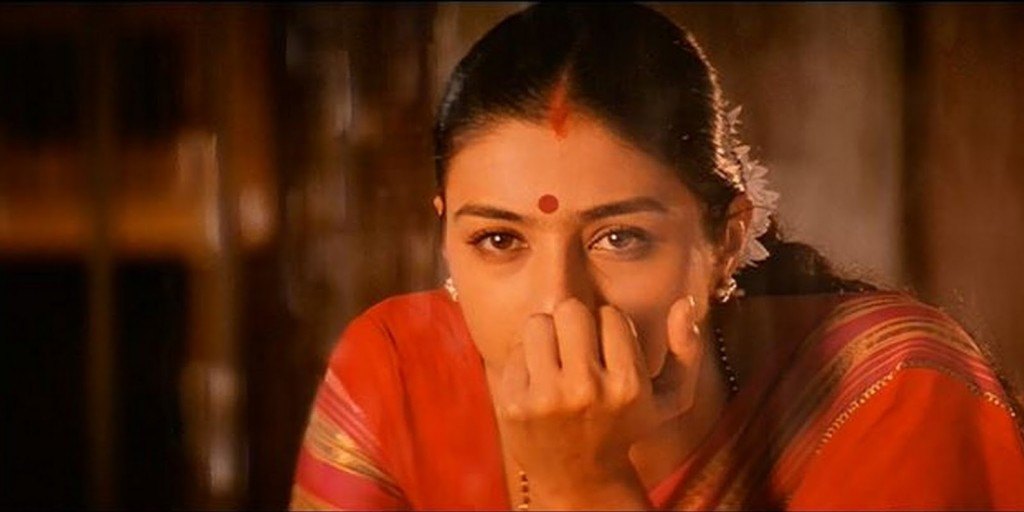 Tabu played a woman with a mind of her own which shocked the regular Bollywood viewers of that time. She was both opinionated and submissive as per the demand of her role. But the biggest triumph of the film as well as her performance was emphasizing the fact that a woman can have a sexual life of her own. She is not answerable to anyone for her physical needs. It was a role ahead of her times and a performance to admire for generations to come. She was so natural in the film that you could almost feel the personal awakening that she goes through inside her.
13. Nawazuddin Siddiqui (Gangs of Wasseypur)
It was the role that made Nawazuddin a star. A path breaking film that redefined rural glam quotient offered him a chance to play 'desi-gangster-cool'. In a way he revived the rustic charm and shenanigans of a Bollywood hero. A new age actor was born overnight who is unflinchingly badass, fiercely unapologetic and takes pride in his gawaar-ness. Also how can one forget his dressing style, his walk and the way he flirts with Huma Qureshi like a true 'hunter'.
12. Abhay Deol (Dev. D)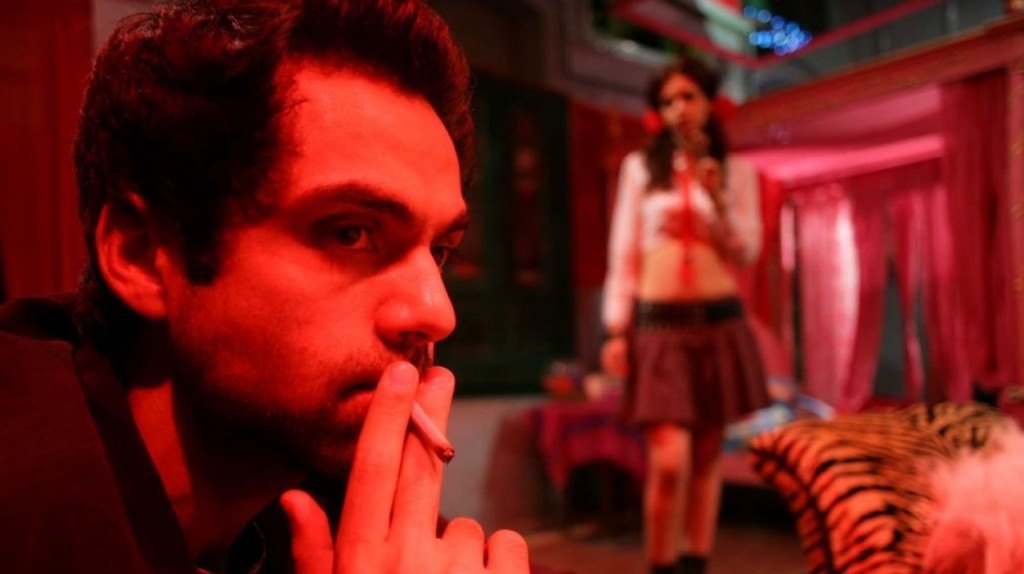 The unconventional Deol scion gave a heart shattering performance in a mostly depressing film. Dev is undoubtedly the most realistic 'Devdas' ever portrayed in the annals of Indian cinema. He is lustful, rude and everything that a woman doesn't look for in a man but he has an irresistible charm and animalistic sex appeal that is contagious. Every millennial could relate to his role when the film first came out. It was the most trailblazing role in Bollywood since Farhan Akhtar's trio changed the way Bollywood thinks in 'Dil Chahta Hai'.
11. Irrfan Khan (Maqbool)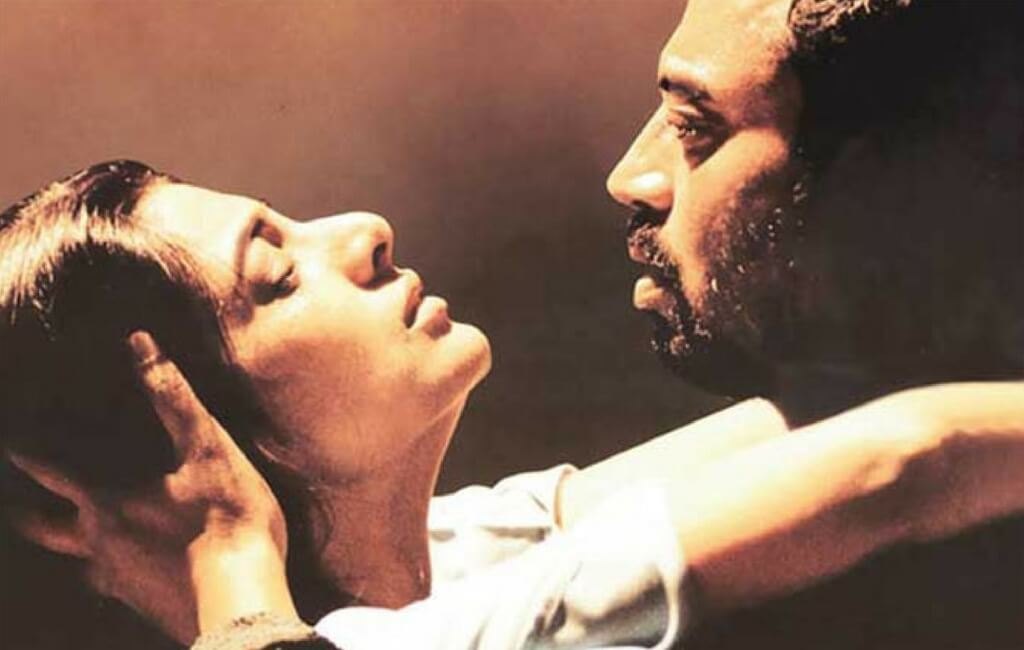 If you haven't read Macbeth then you needn't worry because Irrfan's book to reel portrayal of one of world literature's most tragic hero will leave you riveted. From a gullible power-hungry bloke to a man on the verge of madness and inevitable destruction he shines by his means of unparalleled histrionics. His portrayal of the role grips you like slow poisoning that spread inside your body and eventually kills you. His acting is addictive but for good reasons.
10. Vidya Balan (Kahaani)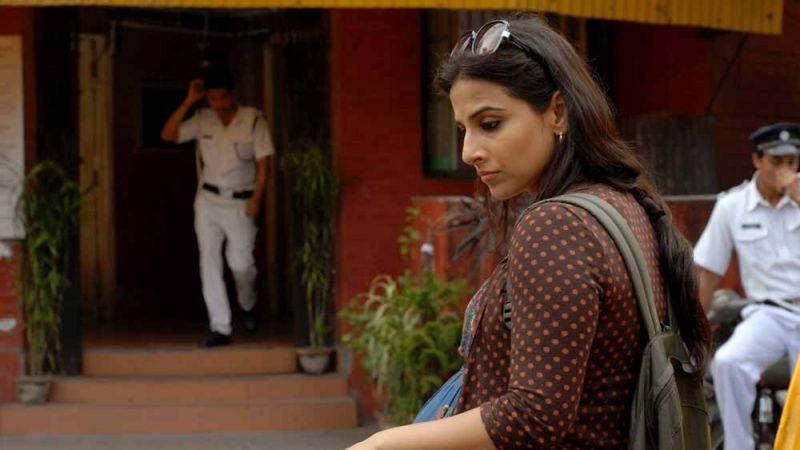 She was at the peak of her career and the concept of 'Shero' (She + hero) was also running high in Bollywood as a string of strong female oriented roles were being written for female actors. 'Kahaani' was a product of that moment. Vidya Balan powered the film with her presence and carried it on her shoulders to box office glory. Although she wasn't the first choice for the role she completely owned it. She was a natural fit; whether it's the body language required or the deep understanding that the role demanded, she was bang on. She won the Filmfare Best Actress award for the role.
9. Ajay Devgn (The Legend of Bhagat Singh)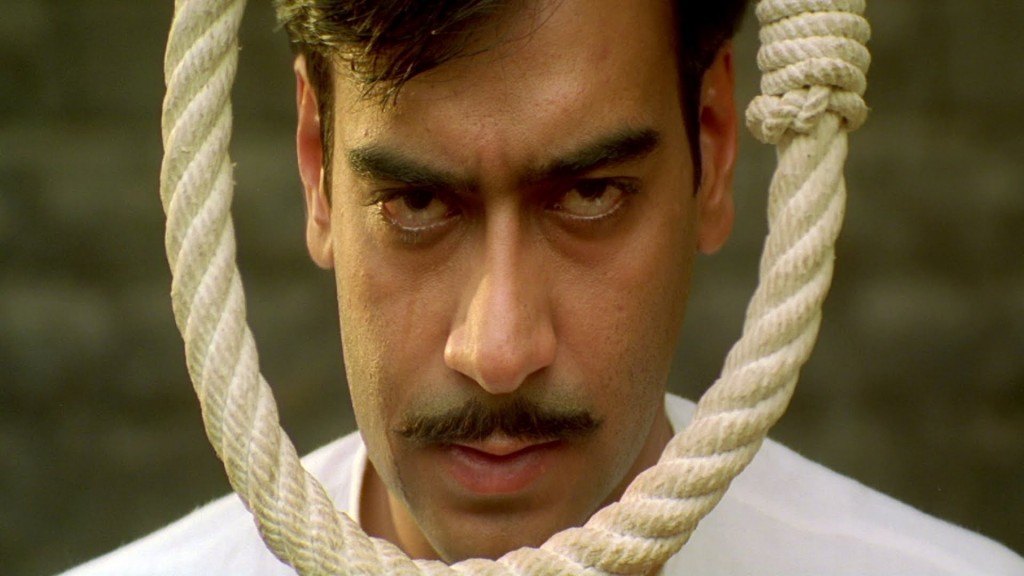 In 2002 three films based on the life and times of Bhagat Singh were released but Rajkumar Santoshi's film 'The Legend of Bhagat Singh' stood out from the pack and all credit goes to Ajay Devgan's true to life portrayal of the national hero. He infused a sense of believability to his role. His brooding personality, intense voice and 'sad-fierce' eyes guaranteed perfection on his part. No wonder the critics as well as the audiences were mesmerized. He won the National Film Award in the category of Best Actor.
8. Shah Rukh Khan (Chak De! India)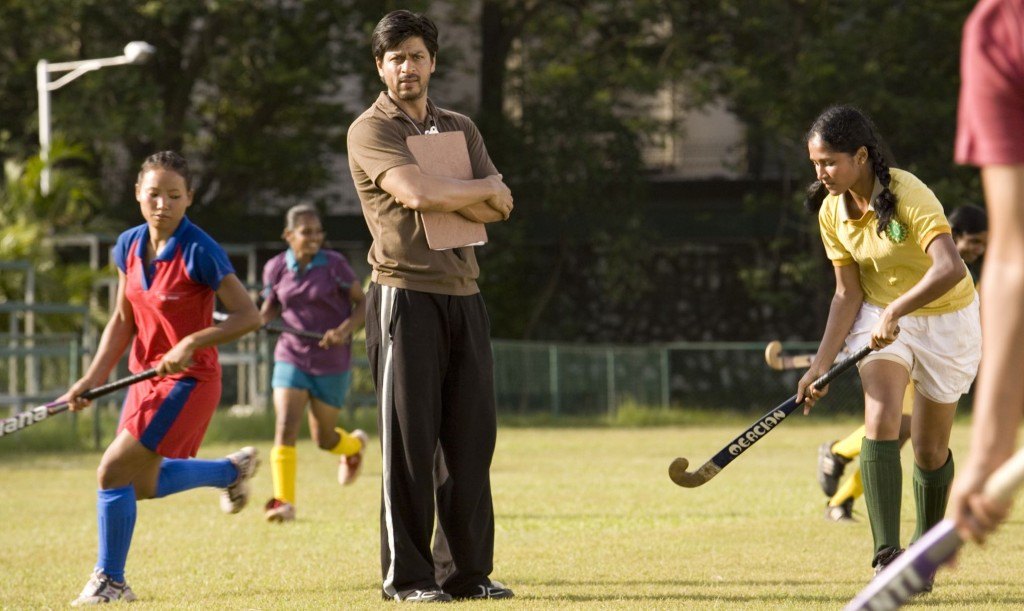 It was one of the very few films where Shah Rukh Khan underplayed his role. He oozed passion, humility and respectability as the coach of the Indian women's hockey team with an overbearing and haunting past which makes his job all the more difficult and significant at the same time. The film gave an opportunity to broaden his horizon as an actor. And the result was a gem of a performance in a gem of a movie. It was inspiring, emotional and spellbinding all at the same time.
7. Saif Ali Khan (Omkara)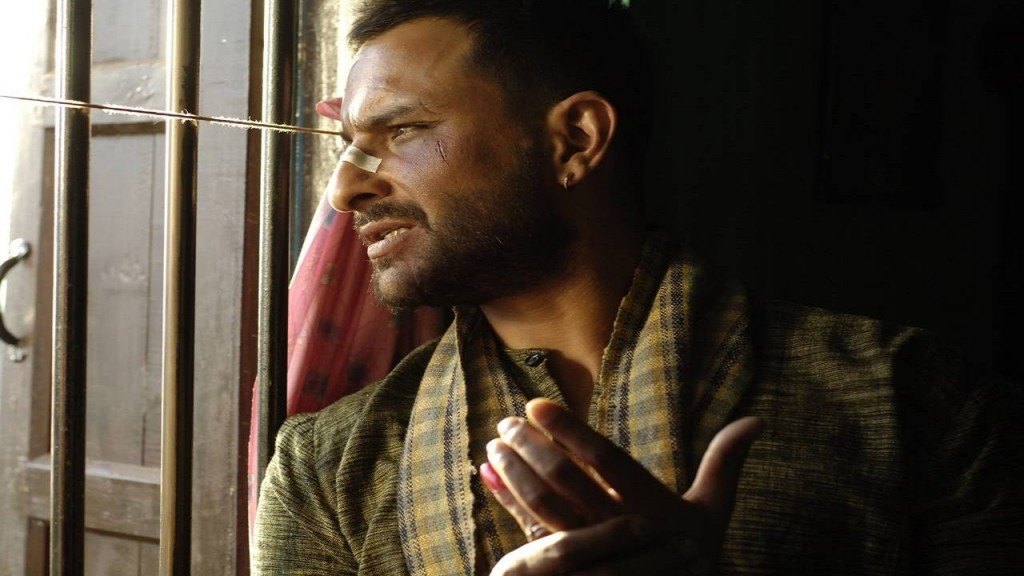 Bad never felt so good before. An actor comes of age and earns a permanent place for himself in the hearts of people. Saif Ali Khan used all his past experiences and gave all that he had to the role and as a result 'Ishwar Langda Tyagi' is today considered as one of the most iconic antagonists in Indian cinema. Also the fact that the director was none other than Vishal Bhardwaj helped a lot.
6. Tabu (Chandni Bar)
Hers was a seductive performance. From a glitzy bar dancer to a wife and mother grappling with harsh reality she was utterly convincing and heart achingly poignant. You feel for her but are also aware at the same time that things are only going to get worse for her. In such a hopeless situation her performance is the only poetic justice that the audience gets. She elevates her performance to an art form which doesn't happen quite happen in Hindi films.
5. Paresh Rawal (Hera Pheri)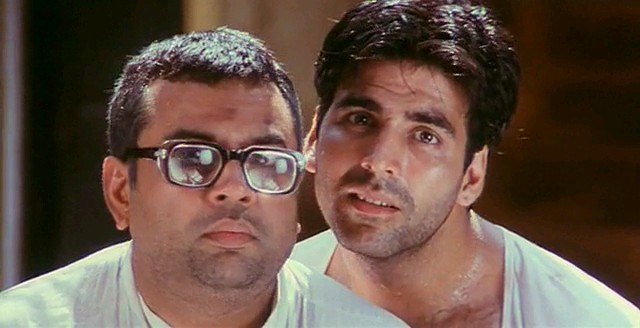 Paresh Rawal is a talented actor by any given standards but 'Hera Pheri' was a big turning point in his career. After dazzling us in a couple off beat roles he finally hit the commercial jackpot with his impeccable coming timing. Baburao Ganpatrao Apte is now part of Bollywood folklore. If you take out Babu Rao from the movie it will lose its novelty. His dialogues are a hit even today. How can anyone forget 'Utha le re baba utha le'?
4. Kangana Ranaut (Queen)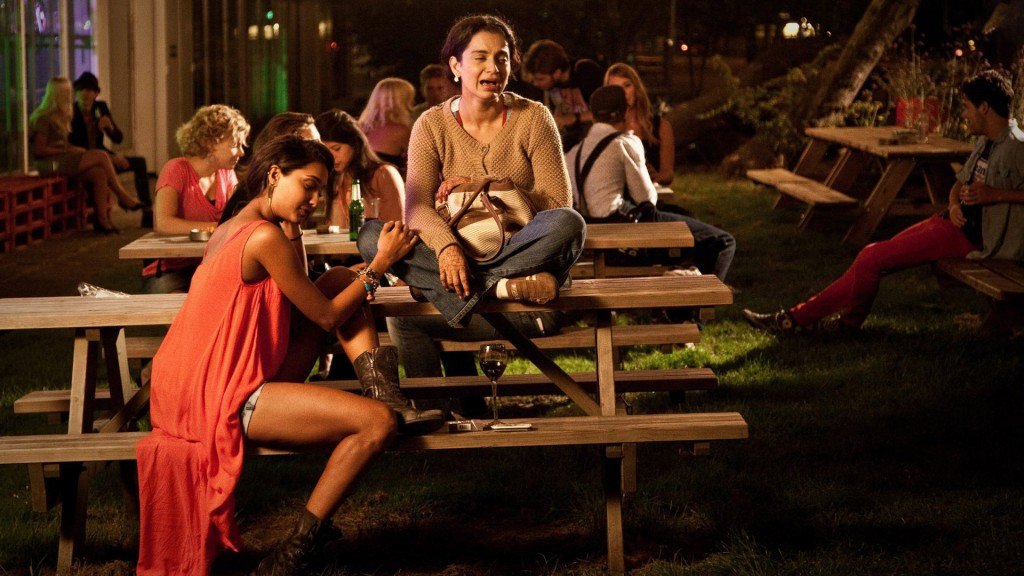 Rani/Queen is the most loved female character of recent times. Kangana undergoes a journey of a lifetime in that role. From a shy, docile girl whose only dream was to get happily married to a confident, well-travelled woman of the world, she lives every millennial small town Indian girl's dream on the screen. Rani was a breath of fresh air in a Bollywood full of perfect, plastic goddesses. She wasn't afraid of making mistakes and learning from them, after all life is the best teacher.
3. Ranbir Kapoor (Rockstar)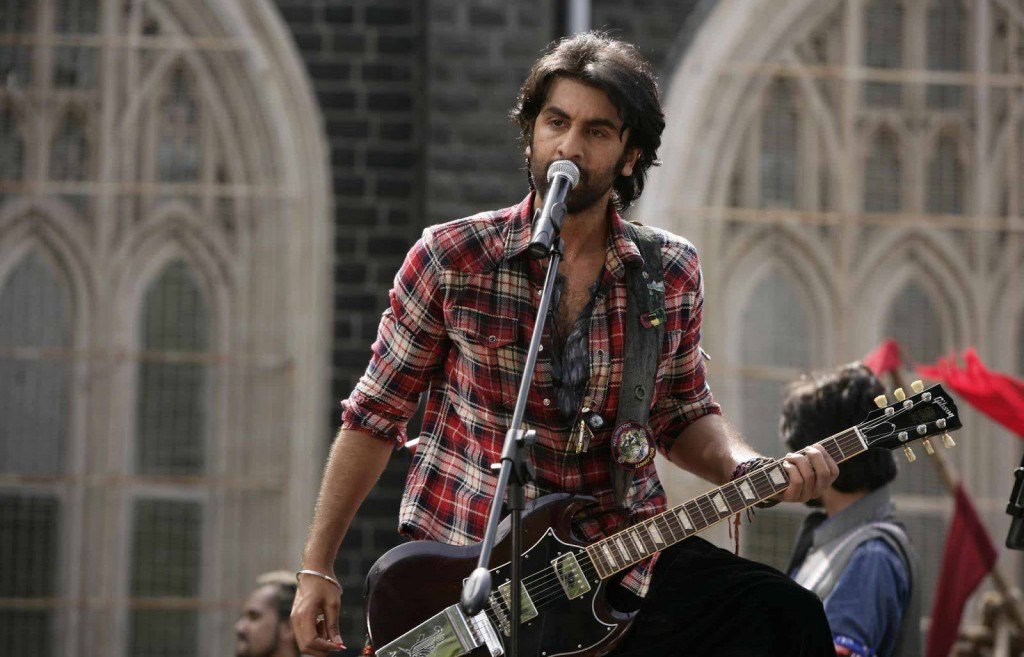 Ranbir's Janardhan 'Jordan' Jakhar / JJ has to be the most original indie rock star ever with innovative slogans like 'Sadda Haq' and indigenous dressing style. He wasn't a wannabe with viral dreams in his eyes but he was a worshipper in the temple of love. His melodies came straight from his heart and his words from being experienced the pain of separation. He uplifts a flawed script to make it a memorable ode to love and lovers everywhere. You just can't miss him impersonating his uncle Shammi Kapoor in the recreation of the evergreen song 'Yeh Chand Sa Roshan Chehra' in the beautiful backdrop of Kashmir's Dal lake.
2. Kareena Kapoor (Jab We Met)
The role of Geet and Kareena Kapoor was a match made in film heaven. It's hard to imagine anyone else who could have pulled off the role with such ease and vivacity. The fact that she made the role feel so effortless only speaks volumes about her pitch-perfect performance. She not only aced the role but made it an extension of her personality and everlasting fame. Her babbling, self-love attitude, her clothes and dance moves in the film are now a part of Bollywood legends.
1. Aamir Khan (Lagaan)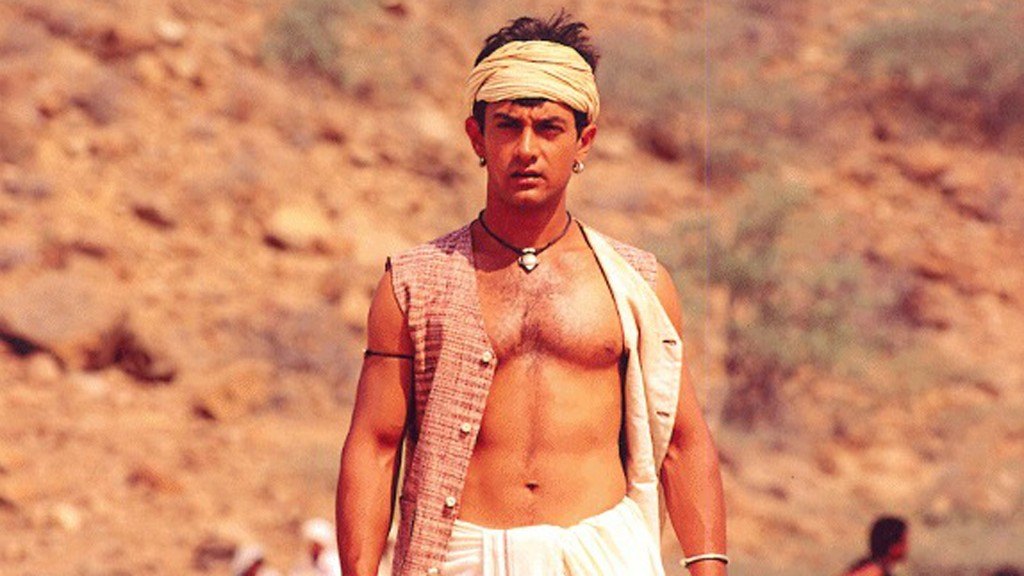 If popular theories are to be believed it was after watching this film that a renowned film critic gave the moniker 'Mr. Perfectionist' to Aamir Khan. One couldn't agree more. It was the turn of the century and Aamir had made a conscious decision to be a part of game-changing and meaningful cinema. To remain consistently engaging in a historical epic is an immensely difficult task, but Aamir not only played it with convincing ability but also with rousing believability. There isn't a single performance this century that has the range and arc that Aamir Khan's "Bhuvan" has. And that's why it is the best performance that Bollywood has seen in the 21st century, so far.