It is hard to create something that appeals to the masses. It must be even harder to make something that attracts the audience without compromising the artistic quality. Mani Ratnam not only did that but also boldly played around with 'untouchable' subjects, pushed the envelope and presented it in an attractive colorful, musical package to the audience. He didn't make movies for the masses. Instead he refined the taste of an entire generation of moviegoers and made them crave for more of what he makes. Powerful characters and story-lines, exceptionally brilliant music and soundtracks (I can't emphasize this enough), socially and politically relevant themes, dance numbers and romance: he provides everything that the Indian audience has ever wanted and more. While he has done only a few purely romantic films, portrayal of romance and love is one of the biggest highlights of his movies. Yes, it's true for most Indian movies. But, the chemistry, fervor, sensuality and elegance that he conjures is simply magical!
I honestly can't think of any other Indian director who broke language barriers like he did. He works with the best artists of the country: actors, music-directors and cinematographers. In his career spanning over 30 years,he almost never went wrong. Although picking the best 10 of his movies wasn't too hard, ranking them was one of the hardest things I had to do recently. While I really wish I could include 'Anjali' (1990), 'Mouna Ragam' (1986) and 'Alaipayuthey' (2001) in the list, here is the list of top Mani Ratnam movies:
DISCLAIMER: Both Hindi and Tamil are non-native languages to me. For those movies that have both Hindi and Tamil versions, I have included the one I watched first and I am assuming that both versions are equally good (Even the ones with different cast).
10. Raavanan (2010)
Mani Ratnam's way of re-telling the epic Ramayana. And, of course, Raavan is the hero. Visually, this is one of the most gorgeous and stylish movies of Mani Ratnam ever! But, that didn't compensate for the flaws in the writing. It's a thin storyline with relatively shallow characters. Vikram did an amazing job of portraying the eccentric Veeraiya and Aishwarya Rai is as graceful as ever. The unique style of visual narration is quite interesting to watch although I really wish there was a strong solid story going on. Rahman's songs and score, as always, are some of the highlights of the movie. ('Raavan' is the Hindi version).
9. Ayutha Ezhuthu (2004)

In terms of the presentation and narration, this is so unlike the usual Mani Ratnam movies. It is an anthology of the lives of three characters who are entirely different from one another, and how one incident connects their lives. This political drama proves that Madhavan is an under-rated, versatile actor and it was his scenes that I loved the most. Mani Ratnam exhorts the youth to take matters into their hands and to be the change and fix the society. Although I find it a little too preachy, the movie makes us hopeful and consoles us by saying that things can change. (Yuva (2004) is the Hindi version).
8. Dil Se (1998)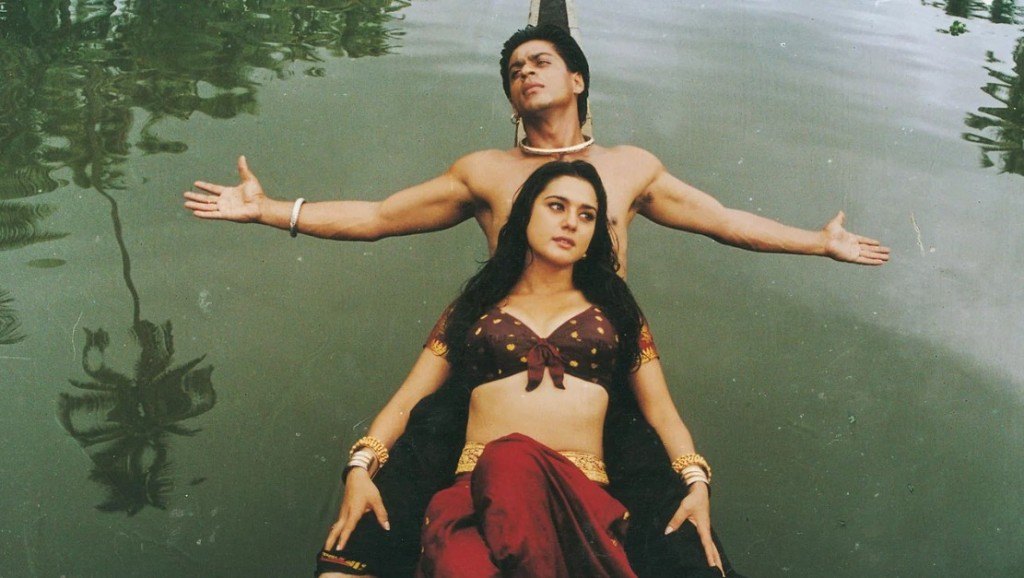 The third movie of his 'terrorism trilogy'. This time, he joined hands with Shah Rukh Khan and dealt with the insurgence in North Eastern India. It is one of the most intense love stories of Mani Ratnam. With Santosh Sivan's cinematography, Farah Khan's choreography and Rahman's music 'Dil Se' is an audiovisual treat. That combination was nothing less than perfect. Chaiyya Chaiyya and Jiya Jale are among the most recognizable songs ever in the Indian cinema. If it weren't for the flaws in writing, this would have been way high up in this list because as I said every other aspect of the movie is close to perfect. ('Uyire' is the Tamil version).
7. Roja (1992)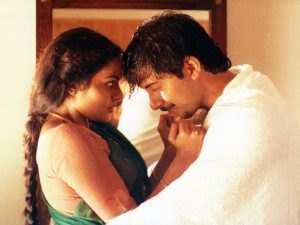 'Roja' is a milestone in Mani Ratnam's career or even in Indian cinema, as a matter of fact. Through this film, he introduced A R Rahman to the world and the rest is history. The collaboration between these two geniuses have changed the landscape of Indian cinema. If I believed in heaven I would say it was a match made in heaven. The freshness of the music of 'Roja' is beyond words. In 'Roja', the first of his 'terrorism trilogy', we follow a newly wed couple to Kashmir where they have to deal with the militants. Romantic and patriotic to the core.
6. Thalapathi (1991)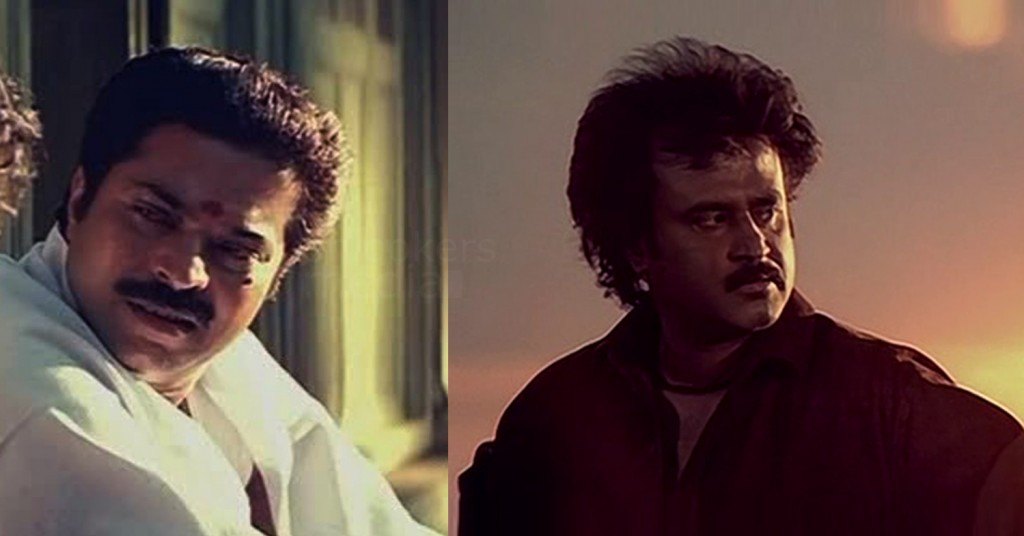 In 'Thalapathi', Mani Ratnam re-invents the story of Karna (who is probably one of the most fascinating characters ever in literature) from the epic Mahabharatha. Now that I said that, it would be redundant if I rave about the dramatic intensity of the movie. Rajnikanth's charm, Mammootty's grandeur and an excellent supporting cast alone makes this 90's blockbuster an ultimate visual treat. As always, it is safe to say that the soundtrack of this Mani Ratnam movie will also be immortal.
Read More: S.S. Rajamouli Movies