The 90's was the era when Bollywood's indulgence with romance and action was at its peak. The storylines followed an arc of predictability, with over the top villains being caricaturized, and unnecessary musical numbers popping in between every other scene. The new-wave biggies like Anurag Kashyap and Imtiaz Ali were nowhere in the picture, and theatres were flooded with melodramatic formula films. Despite these atrocities, the 90s did give us some of the most memorable films that we watched over and over again on our TV sets. Here is the list of best Hindi movies of the 90s.
10. Dilwaale Dulhaniya Le Jayenge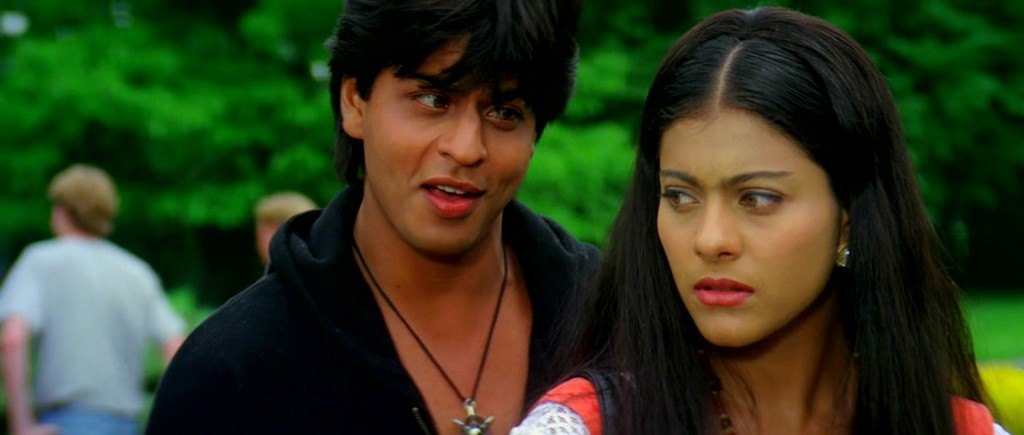 Extremely influential and widely imitated, DDLJ is without a shred of doubt, the most popular film of the 1990's. Though the wide imitation has rendered the genre itself banal, but DDLJ, at its time, was such an astounding achievement in popular cinema, that it played all over the world to sold-out crowds everywhere the Diaspora lived, and it continued to play for over 20 years in Bombay at the Marathi Mandir. It was the first Indian film to have a hero who was born and brought up abroad. It introduced us to a fresh kind of romance, which could be both rebellious and respectful. There was the "good" heroine who was ready to elope, and the "bad" modernized hero who wanted to do things the right way.
9. Dil Se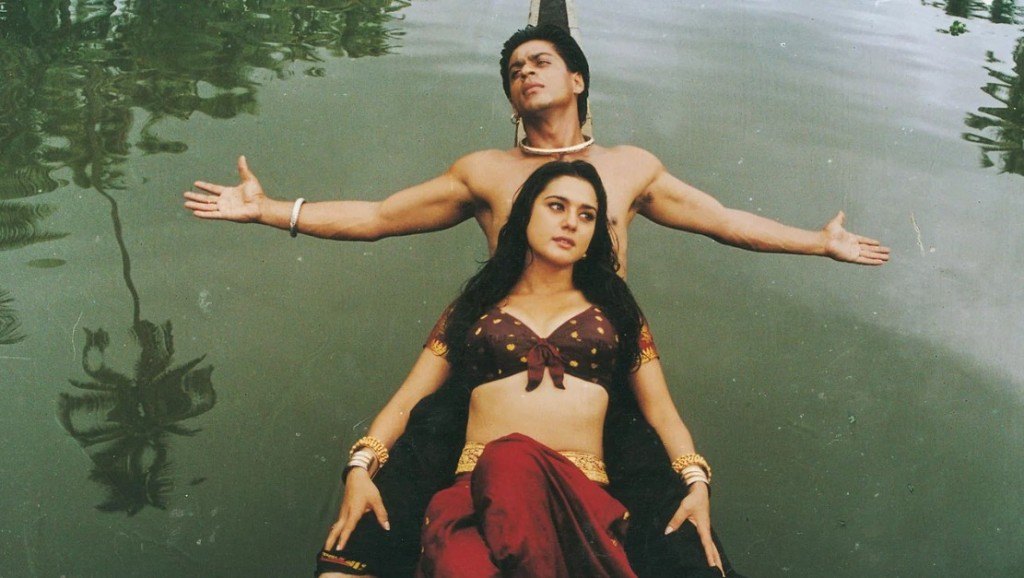 Dil Se was the last installment of Mani Ratnam's love-in-the-time-of-terrorism trilogy, and his first Hindi film. It is a story of an All India Radio correspondent Amar, who falls in love with an elusive and mysterious girl Meghna. The film is full of powerful moments like the Flashback scenes of the atrocities committed on Meghna and Amar's anguished, unrequited love for her. The locations and cinematography are profound and scenic; the music is melodious, the choreography dazzling, (Who can ever forget SRK dancing on top of a train in Chhaiyya Chaiyya) and Shah Rukh's performance is extremely commendable. It's a tragic tale of love that boils down into a tear jerking climax. It is a grand attempt in film-making and is one of the under-rated crown jewels of 90s cinema.
8. Rangeela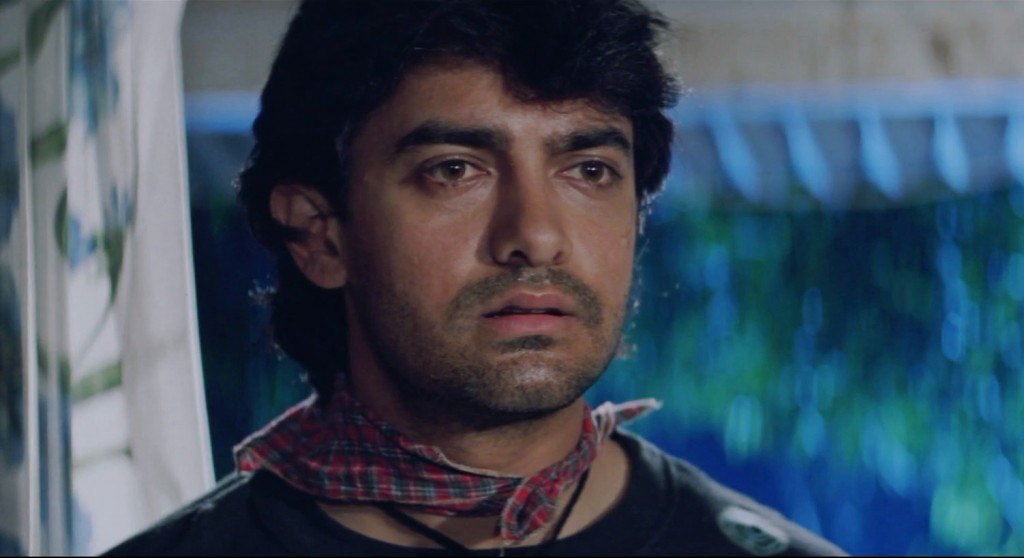 Ram Gopal Verma began his career in the Telugu film industry, but first tasted mainstream success with his second Hindi film Rangeela. Largely powered by Aamir Khan's convincing performance as a street-smart hustler, Rangeela is refreshingly funny and distinctively different from the other films of its time. The film introduces us to the Maestro AR Rahman and re-introduces us to the peppy voice of Asha Bhosle, both of whom create magical music that fits the canvas like a jigsaw puzzle. Apart from being a breezy Romantic comedy, Rangeela is a film about films; it is also something of a salute to Bollywood's hometown and its film-induced culture, and displays some of Verma's talent for shooting urban locations that were later on deployed masterfully in the much darker SATYA.
7. Kabhi Haan Kabhi Naa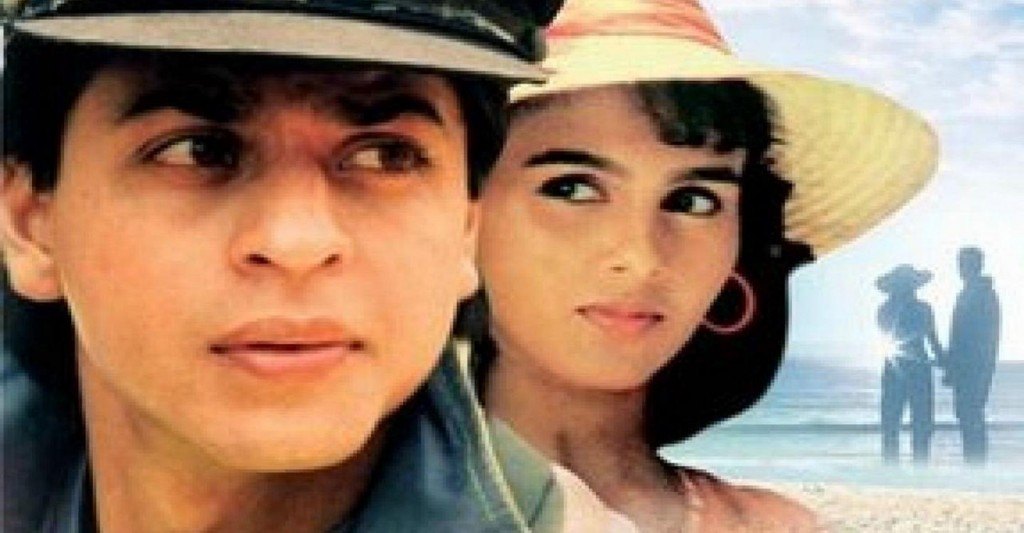 Shah Rukh Khan gained mainstream success as the rich, brat-ish and rebellious lover-boy that swooned every girl on the planet with his song and dance routine and his cheesy one liners, but before donning that avatar, he gave a heartfelt performance as a cherubic loser whose antics, buffoonery and sheer boyish charm made Kabhi Haan Kabhi Naa , a movie to remember. It is a story of Sunil, a budding musician and an archetype loser, who is madly in love Annah, and badly friend zoned by her. He tries everything to woo her but nothing comes to fruition. SRK's youthful innocence is endearing and he's mostly the reason why this film works so well. He evokes an avalanche of sympathy for the audience, which roots for him even when his actions take a questionable turn. KHKN is also SRK's favorite film of his.
6. Zakhm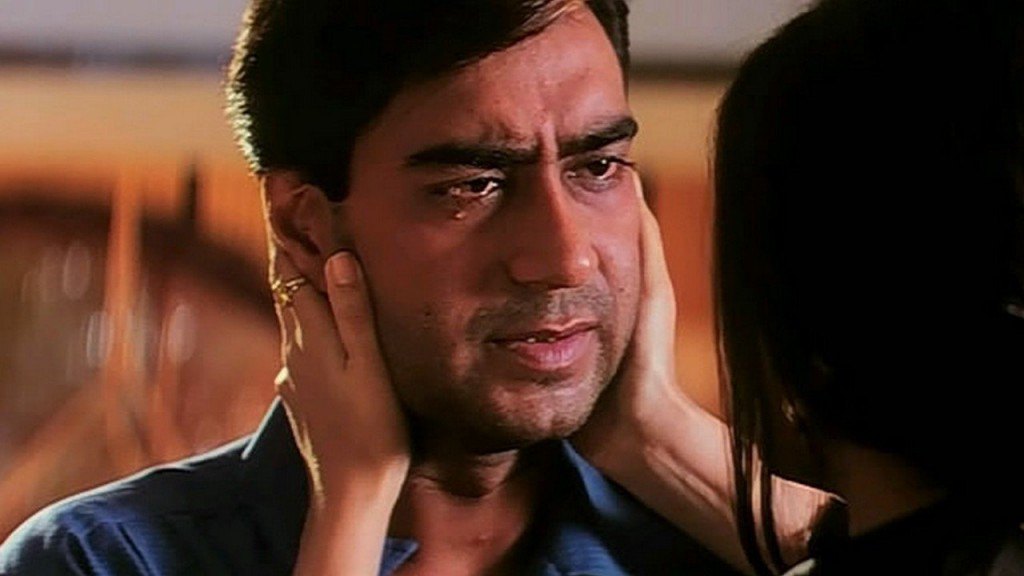 'Zakhm' deserves its place on this list for the amount of Bollywood cliches it breaks alone. First, it is not really a romance but a serious drama that boldly talks about communal tension and the resulting consequences in India. It is not afraid to go to places where any other filmmaker — kudos to Mahesh Bhatt here — would have just either crumbled or wouldn't have dared to take it up at all. Second, it is a story that's mostly driven by message than the commerce. Bhatt cared more about getting his message across than how many people would come to see it in theaters. Not to mention, the film is elevated by the brilliant performance of Ajay Devgn , which is possibly his best till date.
5. Lamhe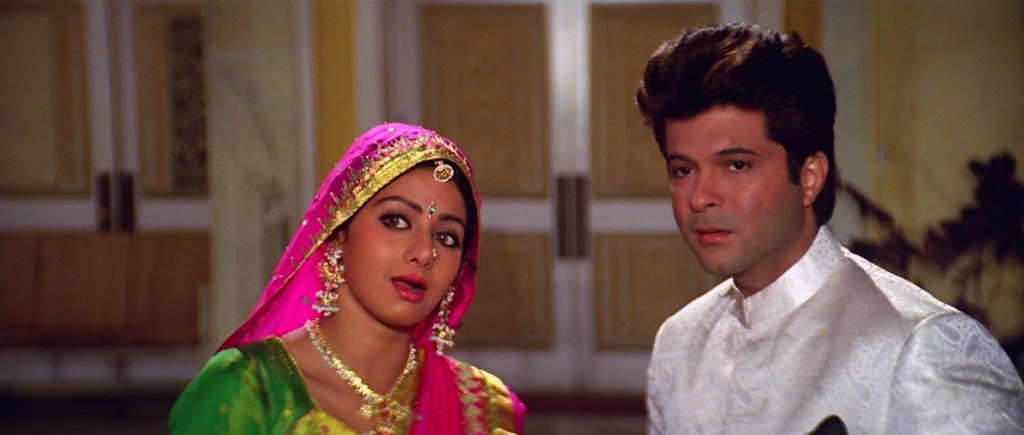 Lamhe is a love story way ahead of its time. It is one of those rare films that broke the norms of convention and reached a completely unchartered territory to the point that it is hailed by the critics as the best film of Yash Chopra's illustrious career. LAMHE is about Viren, an Indian prince who was raised in London. Once back in India, he falls in love with a local neighbor. His love isn't returned, however he does everything to ensure the happiness of the girl and even marries her off to the person she loves. Things take an bitter turn when the girl's husband dies in an accident, and she is hospitalized .She dies during birth leaving behind an infant daughter, which Viren takes on the responsibility of supporting financially. Later the little girl grows up to be an exact replica of her mother. Despite being a story of a 20-year-old falling for a fifty year old man, Lamhe is not uncomfortable to watch. A sensitive topic is dealt with extreme care and nuance and the finished product reaches the gold standard of cinema.
4. Sarfarosh
The director of the movie John Matthew Matthan waited till the age 38 to make this film. He took 7 years to research for this movie, and it is a valiant effort. Sarfarosh thus becomes one of the intelligent thrillers ever made in Bollywood. Aamir despite his child-like face and short frame pulled off the cop character with finesse, showing signs of greatness that were cemented in the upcoming decades. Despite the incredibly subtle performance of Aamir, the standout performer remains Naseeruddin Shah who gets in to the skin of Ghulfam Hassan and projects both royalty and angst with equal power.
3. Jo Jeeta Wohi Sikandar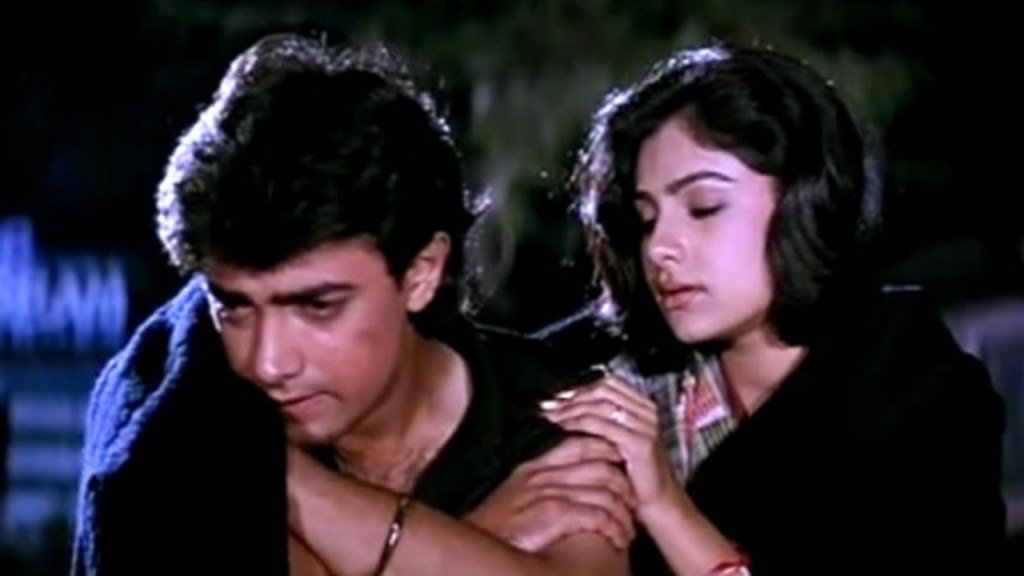 This under-dog story of Sanju, a delusional, carefree and somewhat irresponsible kid, who comes of age when confronted by a crisis in his family, is arguably one of the best teen films of Bollywood. It is a film that makes you reminisce the carefree school days as it realistically recreates each kind of school cult – The spoilt and competitive rich boys of Rajpoot's, the uptown girls of Queen's and the lowly and carefree lads of Model school who'd rather spend their time daydreaming than focus on their academics. The drama unfolds among these cults and boils down to the annual-day sports championship. The film explores multiple themes — siblings, friendship, single parents, dating, rivalry and sportsmanship, and weaves a compelling coming-of-age story that still brings a smile to our faces.
2. Andaaz Apna Apna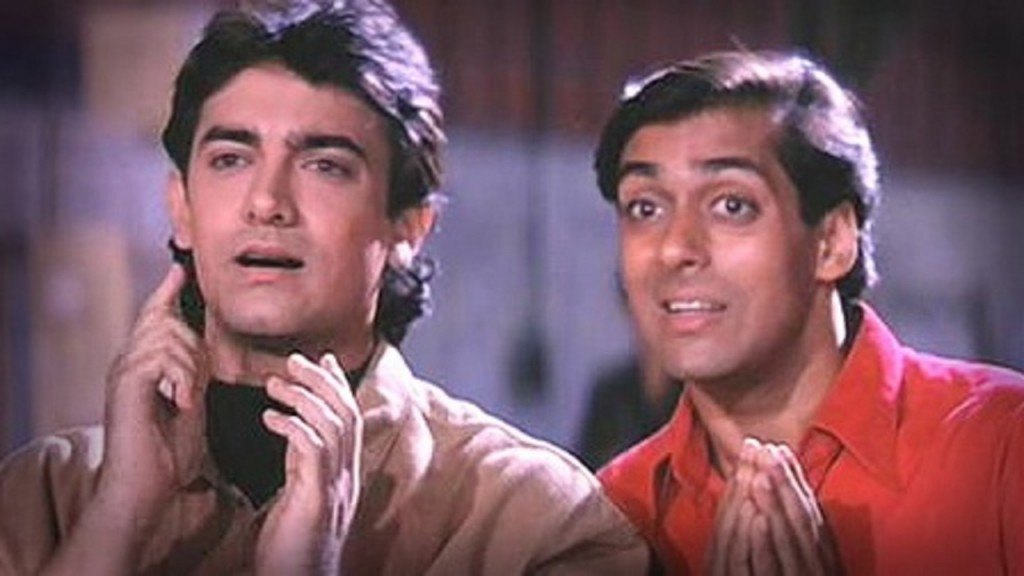 It is easily the most quotable and most widely imitated film of the 90s. Feats in film-making like 'Andaz Apna Apna' can neither be planned nor be repeated (Raj Kumar Santoshi hasn't yet and probably never will be able to create a comedy like AAA again). They just happen and they don't happen often. The film is perhaps the logical successor to the tradition of Sholay (1975) where a film's dialogues have made a permanent place popular lexicon. The dialogues such as 'Yeh Teja Teja kya hai', 'Main Teja hoon mark idhar hai,' 'Gham ka saathi rum', 'Jab dil toota hai to asar seedha deemag par hota hai', 'Ajeeb gale-padu ladki ho' among others are a part of everyday lingo and like the other two never fail to bring a smile to the faces.
1. Satya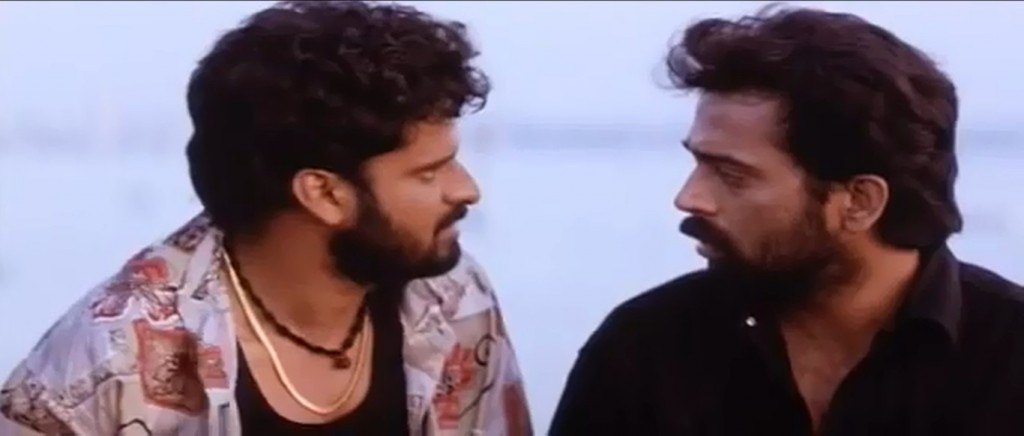 It won't be an overstatement to call 'Satya' our 'Goodfellas', or our 'Godfather'. Like these films introduced the audiences to the grim world of the Mafia, Satya introduces us to the dark underbelly of Mumbai for the very first time. It is the story of an individual, one of the many who come to Mumbai trying to make a life. Violent and cold blooded, he soon becomes the man Friday of gang leader A struggling playback singer falls in love with him. But Karma plays in and he's caught between the wars between the police and the gangs. Saurabh Shukla, Anurag Kashyap and Ram Gopal Varma wrote an extremely taught script, which along with the performances extracted by Varma from his ensemble makes this Gangster classic an unforgettable milestone in Hindi Cinema.