In 'Suki na Ko ga Megane wo Wasureta' or 'The Girl I Like Forgot Her Glasses' episode 13 titled 'The Girl I Like and I Made a Promise,' Komura wears Mie-san's glasses and the latter likes her new look so much that she does not want him to stop wearing them. Since the students have entrance in the coming months and Komura also has plans with his family, he fears that he won't be able to meet Mie-san as much during the summer break. When he shares the news with her, she appears quite disappointed.

Komura Impresses Mie-san
One ordinary day at school, Mie-san asks Komura to try her glasses. He is hesitant at first but eventually listens to her and wears it. Since Mie-san is no longer wearing her glasses she asks Komura to take a photo since she wants to see what he looks like. But then she suddenly remembers that she has a spare one in the bag and finally gets to see Komura. She likes his new look so much that Mie-san asks him to keep wearing them.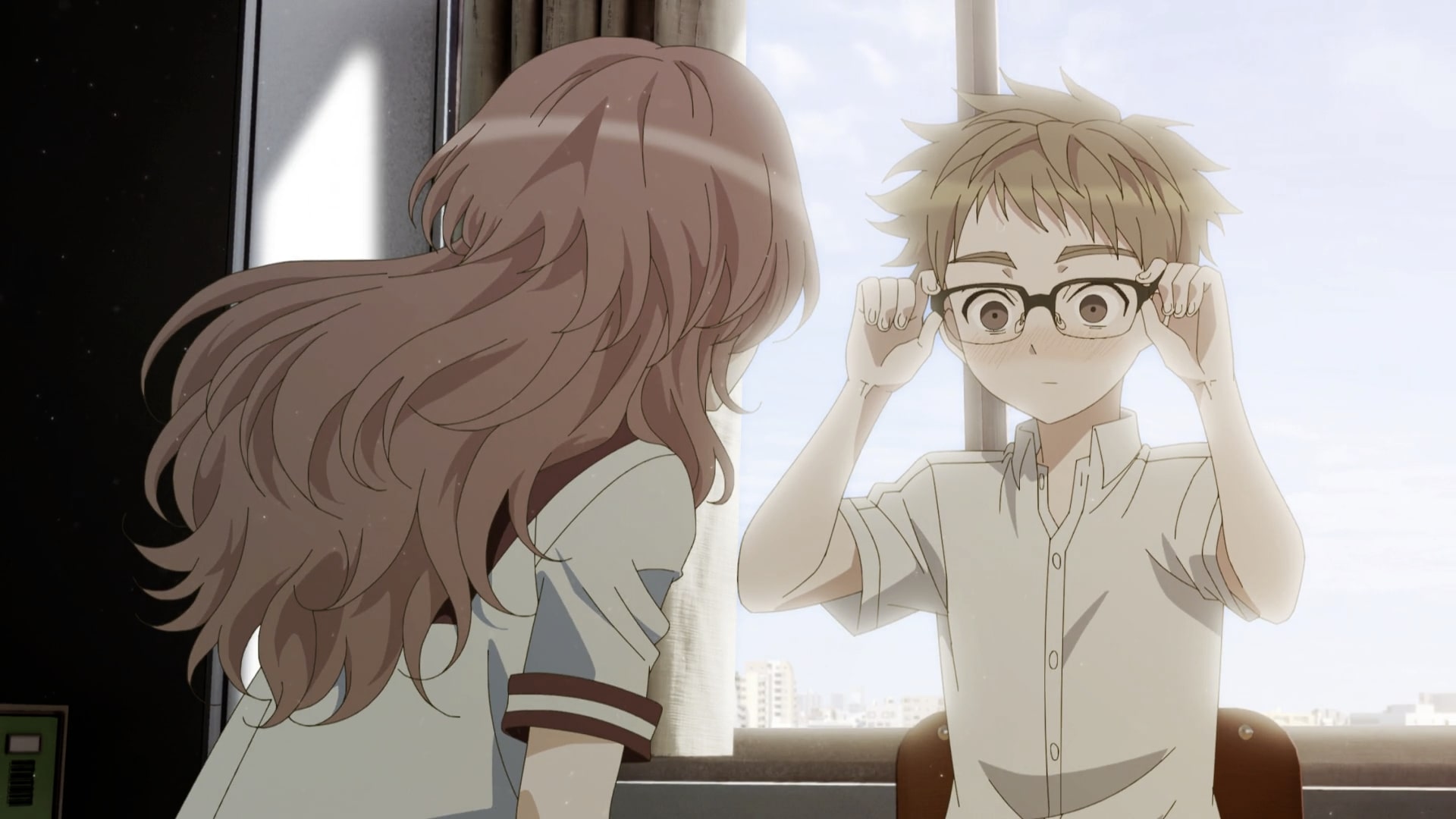 Since the summer break is approaching, Komura is unsure whether he will be able to see Mie-san as much as he would like to. When they are walking back home one day after school, Komura reminds Mie-san that they have the entrance exams in a few months now. Therefore, they will need to give their academics more time than usual. Furthermore, he also has some plans with his family for the summer break, so he may not have as much time as would like.
This means that maybe they cannot hang out together that much. When Mie-san learns this, she appears really depressed but does not say much. Earlier that day, Komura had been really concerned for Mie-san and her habit of forgetting her glasses. He talked to her friend and learned that she also wears contact lenses but never really loses them. She also struggles to wrap her head around Mie-san's strange behavior. It is almost as if she likes Komura's help.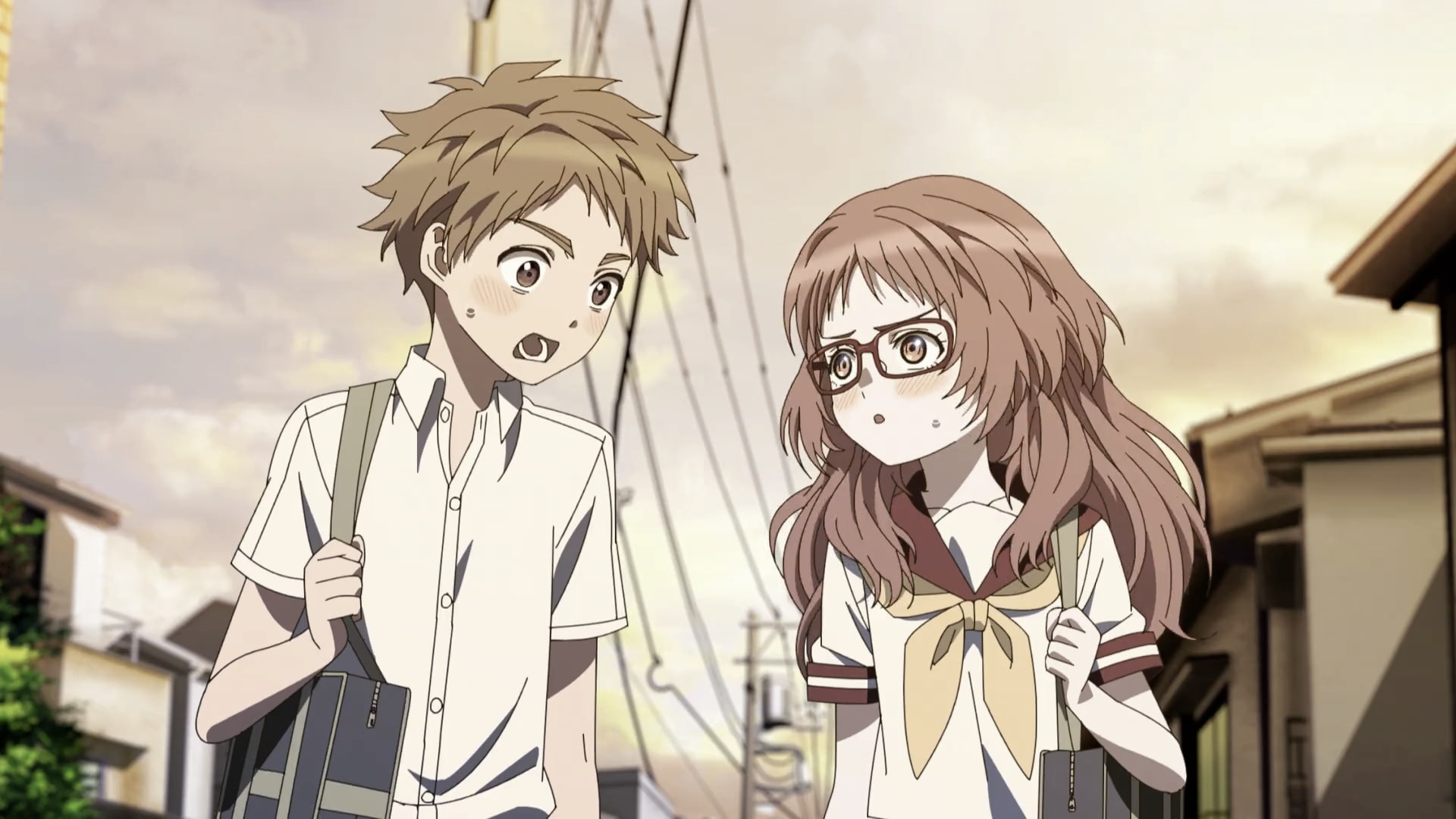 Meanwhile, Mie-san is approached by a mysterious guy one day while Komura observes them from a distance. He tells her that he is her classmate from elementary school but she cannot recognize him as she does not have her glasses with her. When Komura learns this, he starts to worry that Mie-san will also forget her just like her friend from elementary school as most of the time they have spent is when she is not wearing her glasses and cannot even see him.
Do Komura and Mie End Up Together?
On the last day of school before the summer break, Komura and Mie decide to walk back home together. Both of them are a bit more reserved than normal and it appears that the uncertainty of being able to be around each other in the coming months is playing on their minds. At this point, Mie already knows that they won't have much time for each other because of the upcoming entrance exams and tries not to be too emotional. The duo decided to stop by at the park. Although Mie-san initially wants to try the flip again but changes her mind soon afterwards.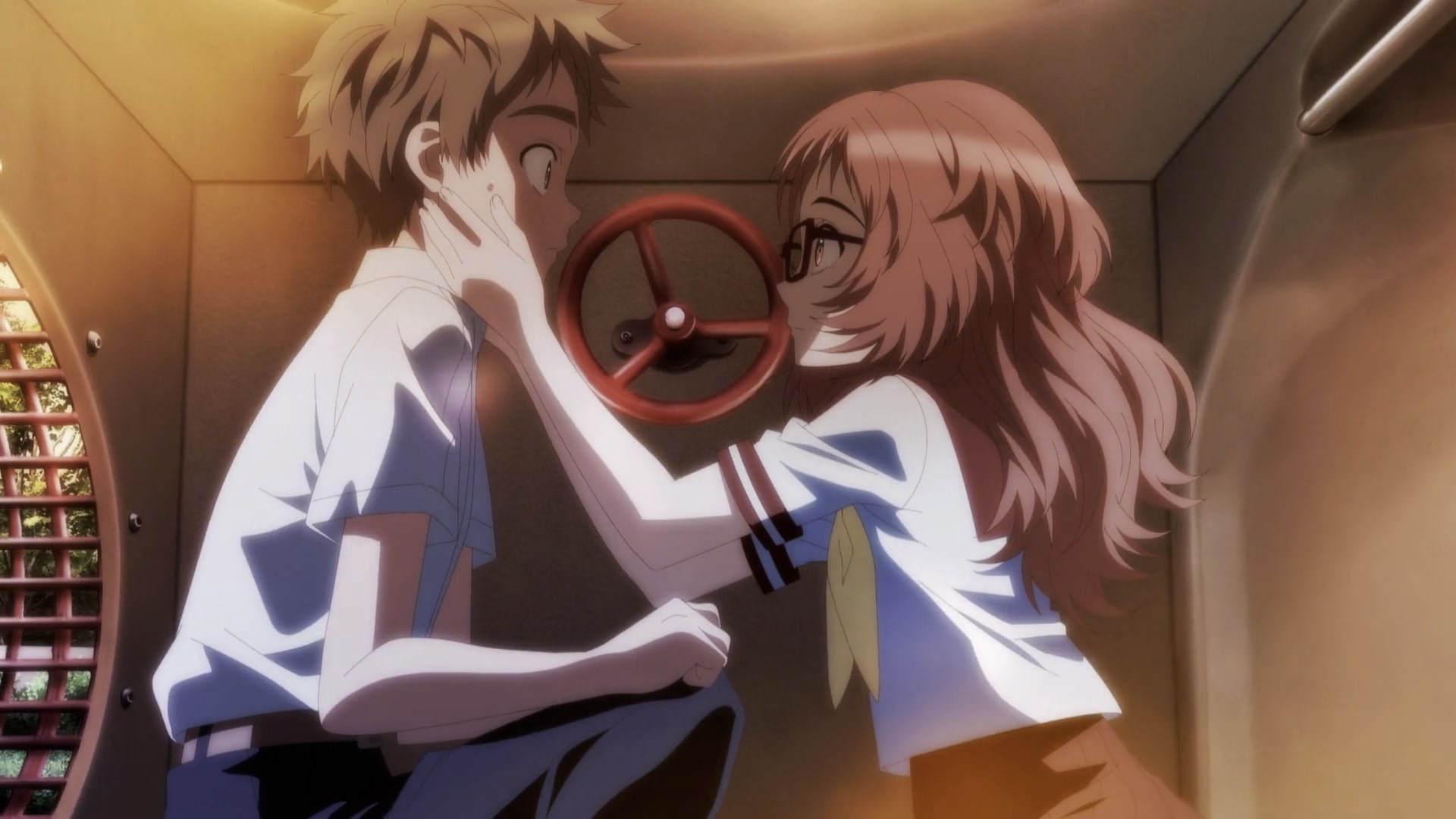 Mie-san notices the swing and asks Komura to follow her. On top of the swing, there is an enclosed space where the two of them can sit together without being observed from outside. After they have finally made their way there, Mie-san asks Komura to come closer as she wants to observe his face. Komura realizes that she hasn't asked for it in a while and does as he is told. Mie-san holds his face gently between the palms of her hands and looks at him fondly. Komura appears to feel shy but does not stop her.
At some point, Komura also has the urge to look at her without being hesitant. So he holds her face as well and looks back at her. The duo are obviously in love with each other but they do not really try to discuss their feelings and instead keep it bottled for now. As Mie-san starts to leave, Komura holds her hands and stops her. He tells her he wants to see her again the following day or maybe some other day during the summer break. The duo goes separate ways, knowing that they will see each other soon. Komura and Mie-san are closer than ever before, but they have yet to confess their true feelings for each other.
Read More: The Girl I Like Forgot Her Glasses Episode 12 Recap and Ending, Explained