"If you want something to be said, ask a man. If you want something to be done, ask a woman." – Margaret Thatcher. The year was 2009, and the 15-year old babyfaced me had decided to delve into world cinema beyond the mainstream franchise blockbusters which were my only exposure to Hollywood till then. I chanced upon the name of some guy named Quentin Tarantino (Or something like that!) who all the cinema connoisseurs around me kept raving about and sat down to check out this two-part film called "Kill Bill". Boy, did it blow my mind to bits! I relished its bare, raw violence, its stylised rendering, but most of all, its supremely badass protagonist of a kind I had never seen before. My used-to-Bollywood psyche was liberated.
Time and time again, such brilliant women have bowled us over by breaking moulds and essaying bold roles against the dated archetypes like "naive object of desire" or "femme fatale". This list strives to recognise the finest of these characters. The sheer multitude of iconic and famous female movie characters over the ages makes choosing 10 characters a Herculean task, and thus necessitates a few honourable mentions of great characters who missed the main list by a hair's breadth: Amy Dunne (Gone Girl), Miranda Priestly (The Devil Wears Prada), Hermione Granger (Harry Potter Series), Lizbeth Salander (The Girl With The Dragon Tattoo), Dorothy Gale (The Wizard Of Oz), Juno MacGuff (Juno). Now for the main event. Here is the list of top female movie characters ever.
10. Norma Desmond (Sunset Blvd)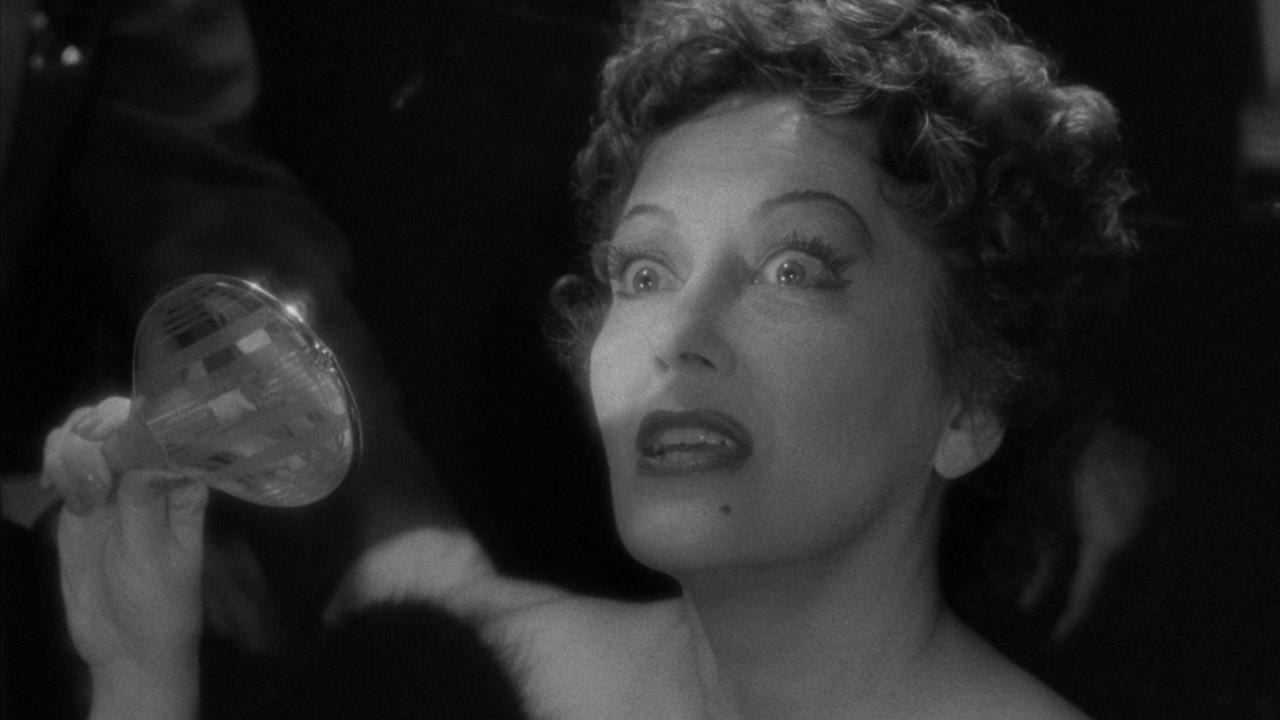 Played By: Gloria Swanson
Profile: A faded silent film actress of yore, who obsessively dreams of making a triumphant comeback into films and draws a failing screenwriter into her maniacal fantasies. An unstable, eccentric rendition of Norman Desmond by Swanson makes this "movie about movies", which shows the dark side of Tinseltown, all too real. The climax, wherein Norma kills the screenwriter and believes the newsreel cameras sent to cover the murder are there to film her, is spine-chilling, when Norma coos "All right, Mr. DeMille, I'm ready for my close-up".
9. Furiosa (Mad Max: Fury Road)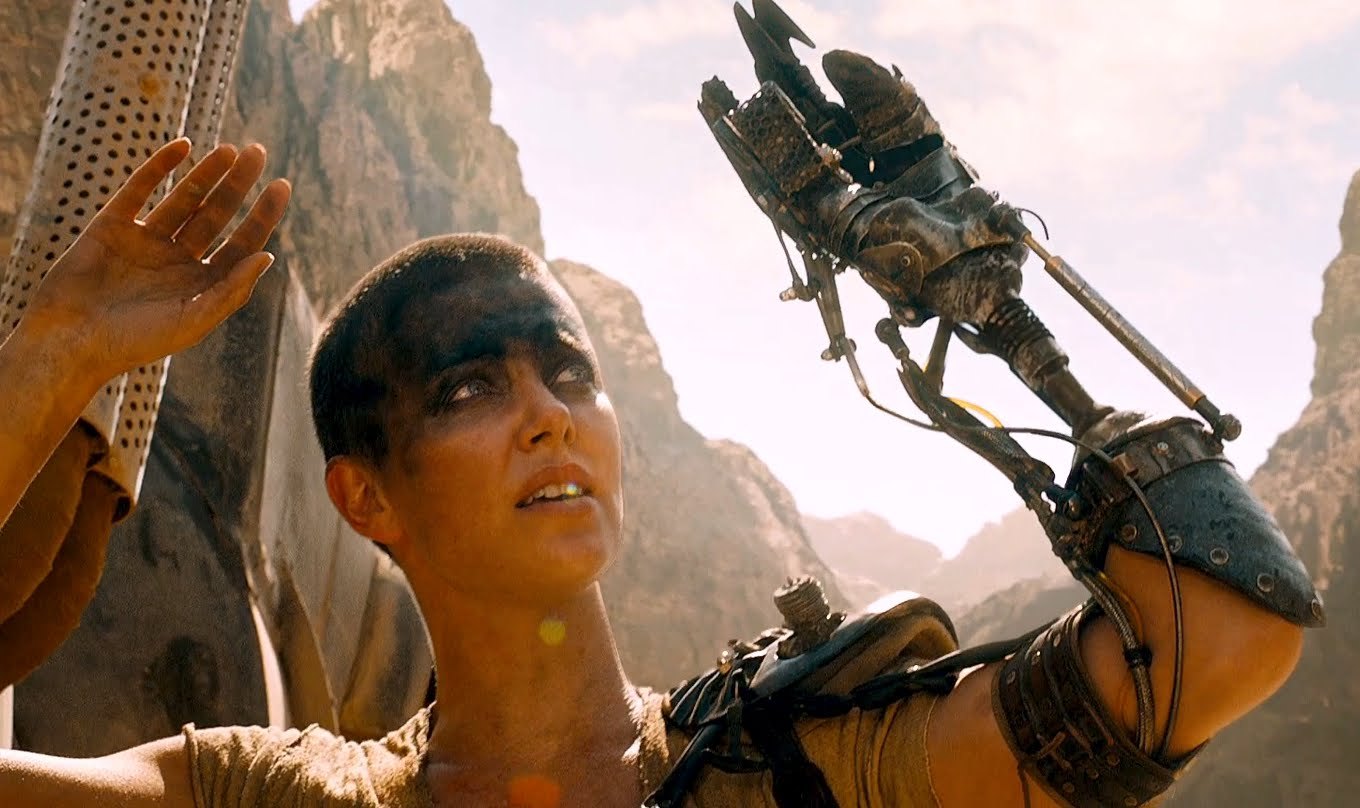 Played By: Charlize Theron
Profile: A rebellious lieutenant of a tyrant king flees with his five mistreated wives in search of a better home and thus brings forth a chase/showdown with an entire army in a post-apocalyptic world. "Mad Max: Fury Road" shreds as much as the fire guitar player in the film does, and a lion's share of the credit goes to Theron. Damn, is there anything she cannot do? Although it is named after Max, the titular character is completely overshadowed by Furiosa's charisma. Characters this meaty are rarely written for females and Theron makes sure she uses the opportunity to kick some major butt. A classic film in the making, and a classic character at the helm of it.
8. Erin Brockovich (Erin Brockovich)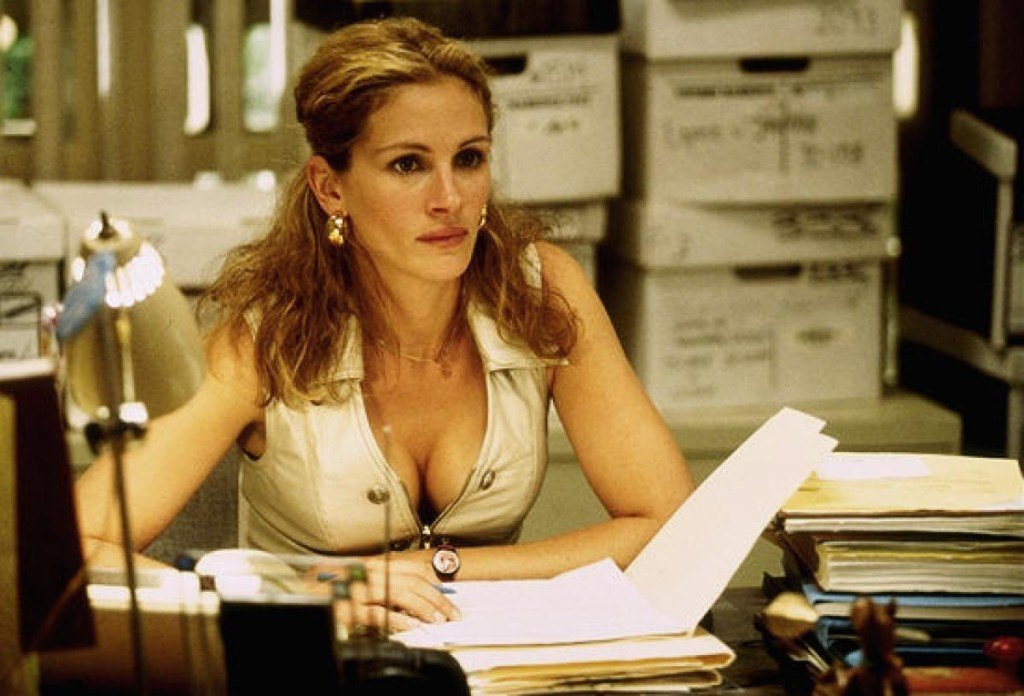 Played By: Julia Roberts
Profile: An unemployed single mother becomes a legal assistant and almost single-handedly brings down a California power company accused of polluting a city's water supply. Roberts had to have been a no-questions-asked best actress winner after this performance. As Brockovich she juggles being a loving mother, a driven working-woman and a troubled lover with determination. Perhaps the best element of her performance is that she comes across as glaringly flawed, even if she is quite likeable. Her lines are killer and delivered with command. And the way she effortlessly emotes sudden mood-swings is Acting 101.
7. Amelie Poulain (Amelie)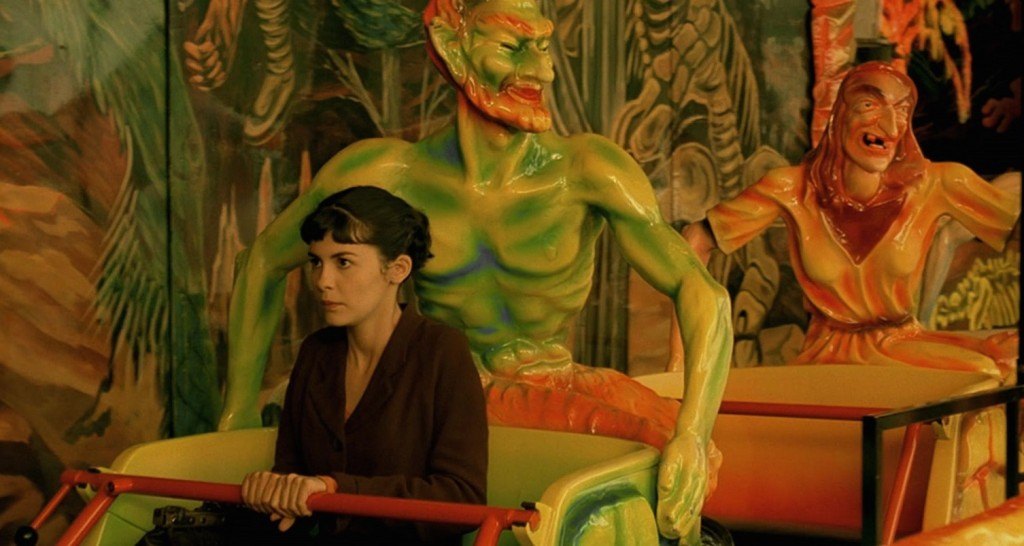 Played By: Audrey Tautou
Profile: Amelie Poulain is a quirky, innocent but somewhat lonely Parisian who makes it her mission to bring joy to those around her and discovers a bit of love along the way. You cannot help but fall in love with the pure, genuine and pleasantly idiosyncratic soul that is Amelie. Looking at the world through her eyes is an experience which brings a smile to your face whenever it comes to mind. Tautou brings a radiant charm to every expression of Amelie, may it be the way her face lights up when she cooks up a scheme to help a unknowing soul or the sly smile when her schemes come to fruition. Amelie is a warm, playful, whimsical delight.
6. Beatrix "Black Mamba" Kiddo (Kill Bill Vol. 1 and 2)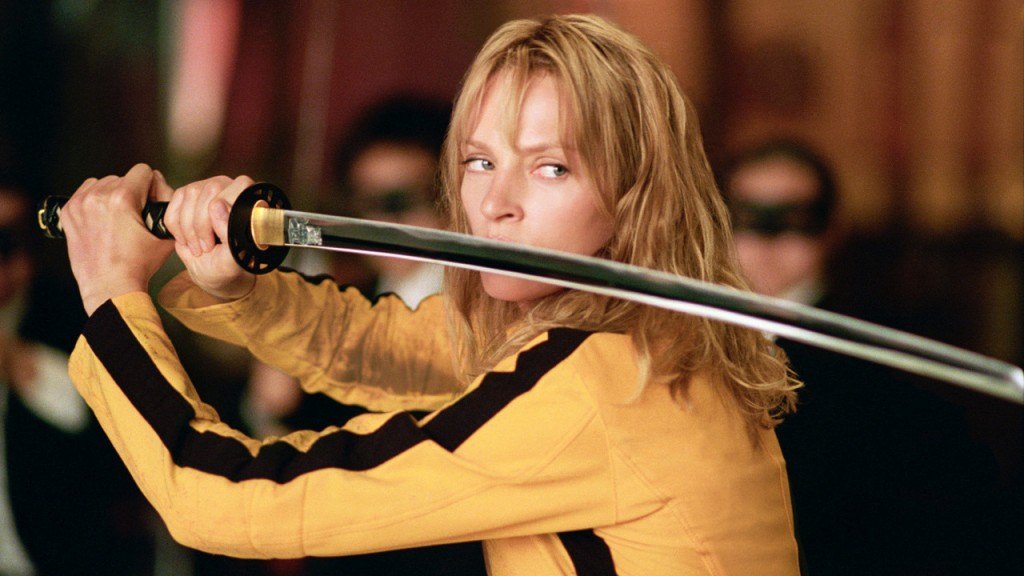 Played By: Uma Thurman
Profile: 'The Bride' wakes up from a four-year coma and goes on a rampant quest for vengeance against her former allies, the members of the Deadly Viper Assassination Squad, and their leader Bill. The most badass female character of all time. Period. 'The Bride' at the centre of this bloody affair is probably the last person on earth you'd want to mess with. As she claws, bites, stabs and slashes on her way to revenge, aided by Quentin Tarantino's sleek, stylish, beautiful (only Tarantino can make a pacifist call violence "beautiful")) choreography of gory violence, she imbibes a fervent energy into the viewer, making you want to punch a wall or two yourself. The plot almost doesn't matter. You just want to see the gorefest play on.
5. Holly Golightly (Breakfast At Tiffany's)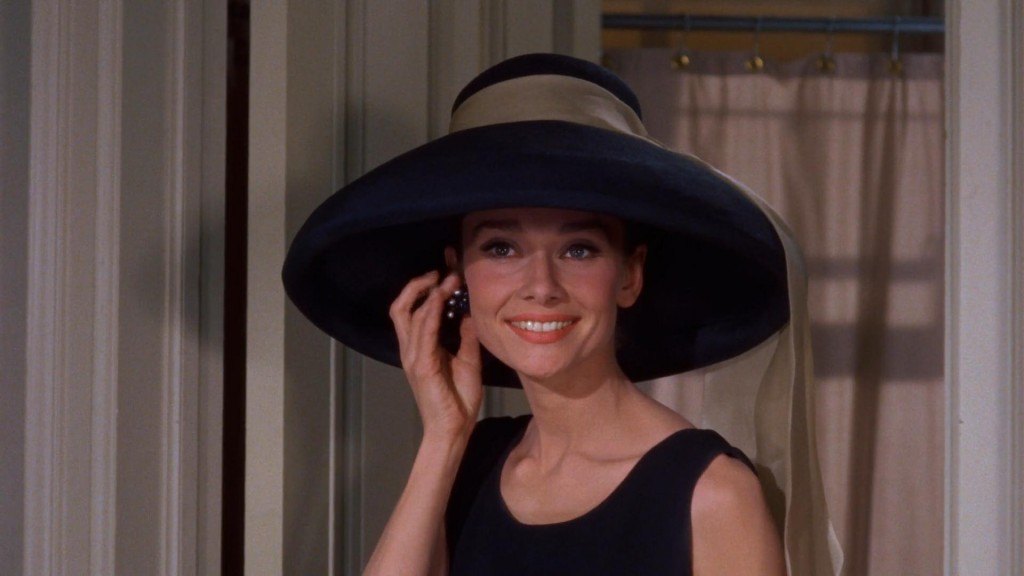 Played By: Audrey Hepburn
Profile: A small-town Southern girl turned Manhattan socialite who'd "marry anyone in a minute for money", starts to fall for a struggling writer, but she has doubts about whether he can support her sophisticated lifestyle. In public Holly flits through parties with a sexy, sophisticated air, but when alone she changes into a sweetly vulnerable bundle of neuroses. She is a genuinely charming, elfin waif who in spite of her fallacies, can only be adored. The performance spells 'iconic' with every look and every mannerism. Hepburn as Holly, with her hair in a high chignon and carrying an oversized cigarette holder or the "Little Black Dress" with a wide-rimmed hat, worn by Hepburn in the beginning of the film are considered two of the most iconic images of 20th century American cinema.
4. Nurse Ratched (One Flew Over The Cuckoo's Nest)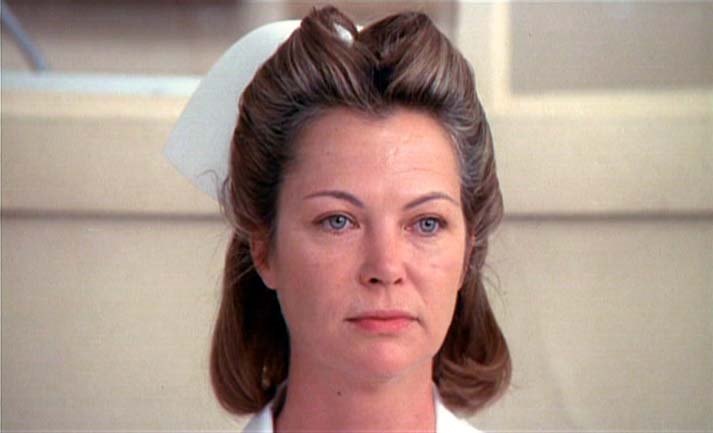 Played By: Louise Fletcher
Profile: A steely, strict in charge of a mental institution who, through a passive-aggressive routine, subtly suppresses the actions of her patients is challenged by a new lively, rebellious patient named McMurphy. The eternal battle of wits between the insurmountable optimism of Jack Nicholsan's McMurphy and the monstrously repressive iciness of Louise Fletcher's Nurse Ratched sees two mammoth acting performances collide to create absolute fireworks. It is the Nurse's penetrating stare, her absolute lack of compassion for character who the viewers adore and her final act of callousness to subdue McMurphy once and for all make sure an impression is scorched into your brain.
3. Clarice Starling (Silence of the Lambs)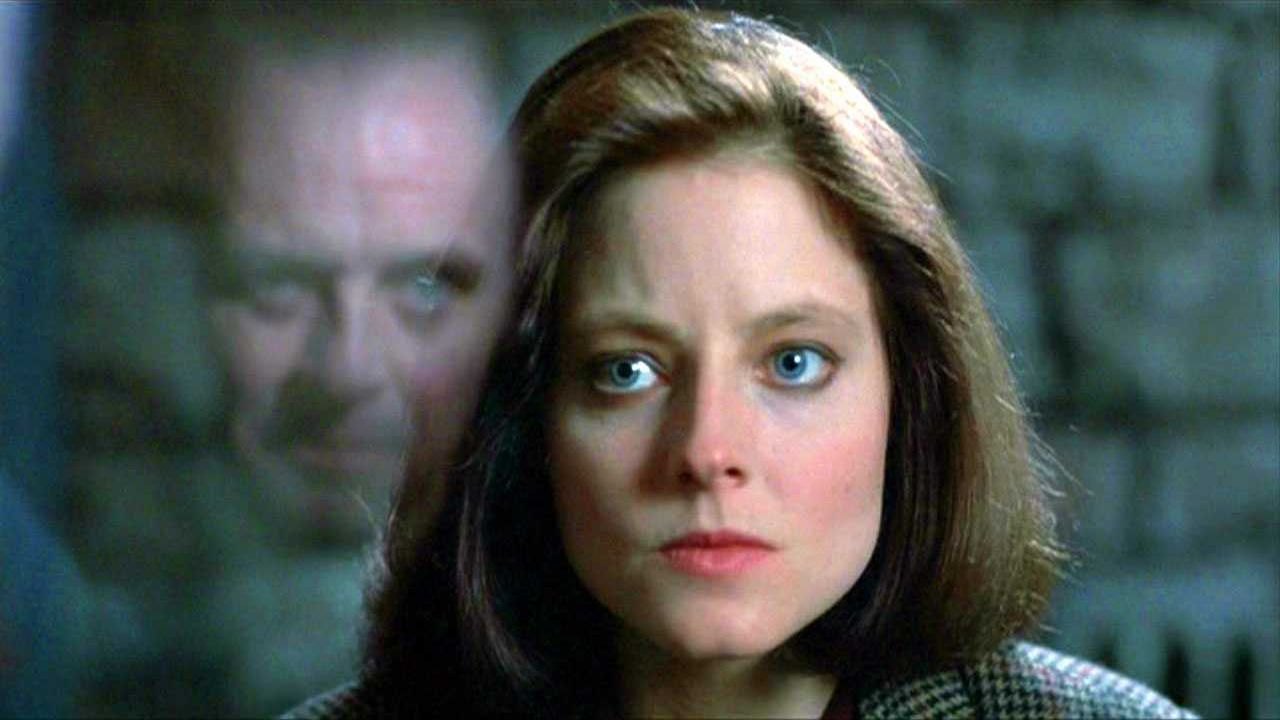 Played By: Jodie Foster
Profile: Clarice Starling, a young U.S. FBI trainee, seeks the advice of an incarcerated serial killer Dr. Hannibal Lecter to apprehend another serial killer, known only as "Buffalo Bill". Like our previous entry, this film presents a clash of titans. To feed off the blood-curdling aura created by Anthony Hopkins' Lecter as an ally, yet an adversary, and to rally with quiet brilliance is no mean feat. Between Lecter's flashes of mania and Buffalo Bill's macabre body-pile, it is ultimately Foster's dedicated rendition of a FBI rookie trying to create an identity while being haunted by a childhood trauma which holds the film together.
2. Annie Hall (Annie Hall)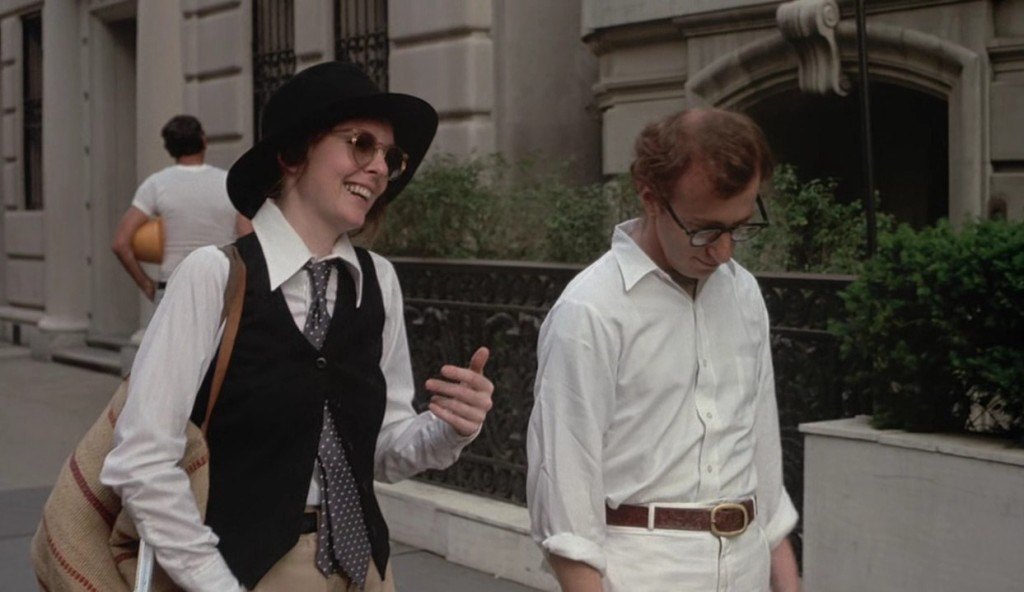 Played By: Diane Keaton
Profile: A ditzy aspiring nightclub singer is the prominent love interest of comedian Alvy Singer, who narrates the film, drawing a humane sketch of modern romance. With its camera making love to NYC, the unusual storytelling techniques and razor-sharp quotable dialogue, 'Annie Hall' is pretty much the perfect romantic comedy. The conversations, in particular (in one scene accentuated with "Inner Dialogue" through subtitles) are bang-on caricatures of modern urban romance. But it wouldn't have been what it is without Keaton as the titular character. She keeps it funny, hearty yet realistic to the core as the flighty singer from Wisconsin with a quirky fashion sense who grows into a confident, composed person by the time the curtains are down, while Alvy is still an emotional mess.
Read More: Best Rick and Morty Characters
1. Ellen Ripley (Alien)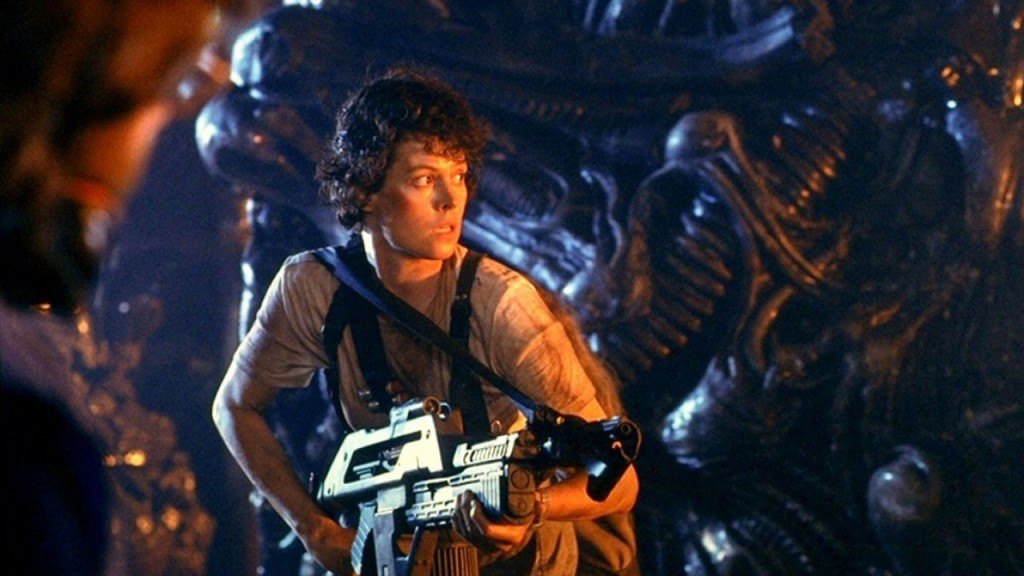 Played By: Sigourney Weaver
Profile: Ellen Ripley is a warrant officer aboard a spaceship in stassis en route earth when an alien creäture manifests itself in the ship. The character who heralded female strength in film, as long ago as 1979. Black Mamba, Furiosa, Sarah Connor, they all owe their existence to Ellen Ripley. She is the godmother of all tough ladies in film. She's not a sidekick, arm candy, or a damsel to be rescued. There is no "Ideal Woman" fantasy involved in creating her character, making it all the more groundbreaking. She isn't always pretty and likeable, but what she is bloody good at her job. Weaver has portrayed Ripley for multiple sequels, prequels and spinoffs to varying levels of success, but her singular fiery show in the very first 'Alien' film is the most iconic of all.
Read More: Best Movie Characters of All Time