"You talkin' to me?"
"You can't handle the truth!"
"Aaj khush toh bohot hoge tum!"
These aren't just iconic one-liners. They are iconic one-liners which are part of an iconic display of singular acting skills in a monologue. Rarely does an actor hold more screen presence and influence over his audience than while he is performing solo. And this has resulted to some of the most virtuous and mesmerizing moments on celluloid transpiring as monologues.
Bollywood has had more than its fair share of epochal tirades. We've seen actors pour their hearts in rants about everything from the unjust and corrupt system to well, girls! Hell, Mr. Amitabh Bachchan has built a legacy out of delivering monologues in that husky baritone of his (He has two spots reserved on this list). Thus the task of singling the ten most iconic deliverances borders on the impossible. And to ease this task a little (and avoid as much flak as I can!), I begin this list with a few monologues from recent movies that couldn't crack the top ten. I know what you're thinking. How good is the actual list going to be? Well, don't hold your breath, we have it right here, with video links to witness them embedded in tow. Here is the list of top Hindi monologues of all time.
10. Naseeruddin Shah in 'A Wednesday'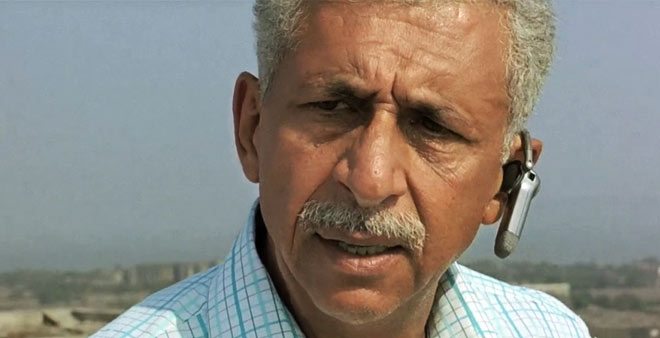 This almost 10-minute long diatribe of "The Stupid Common Man" doesn't have a single false beat. The immensely-talented-yet-more-immensely-underrated Shah displays octaves of emotions, right from desperation bordering on mania to a soft spot for a stranger as he tries to explain the motive behind his decision of taking matters regarding terrorism into his own hands because the lax system wouldn't. His nuanced delivery makes the viewer hang on to every word, making this scene the highlight of this acclaimed thriller. Easily the one of the best Bollywood monologues.
9. Nana Patekar in 'Krantiveer'
Another rant about the "system" and its flaws. This entry is as maniacal as our previous entry was restrained. Nana Patekar is in his element as a rebel about to be hanged for a crime he didn't commit. And as people gather to watch the sorry sight, he lashes right out at them, calling them slaves and insects for bowing down to the netas, gundas and religion with hysterical laughter in tow. He looks like a possessed being as he shouts with gusto, ultimately declaring his words were futile and wouldn't affect the pathetic witnesses and proceeding towards hanging platform, but the viewer is left stunned. Nana is a genius.
8. Aamir Khan in 'Lagaan'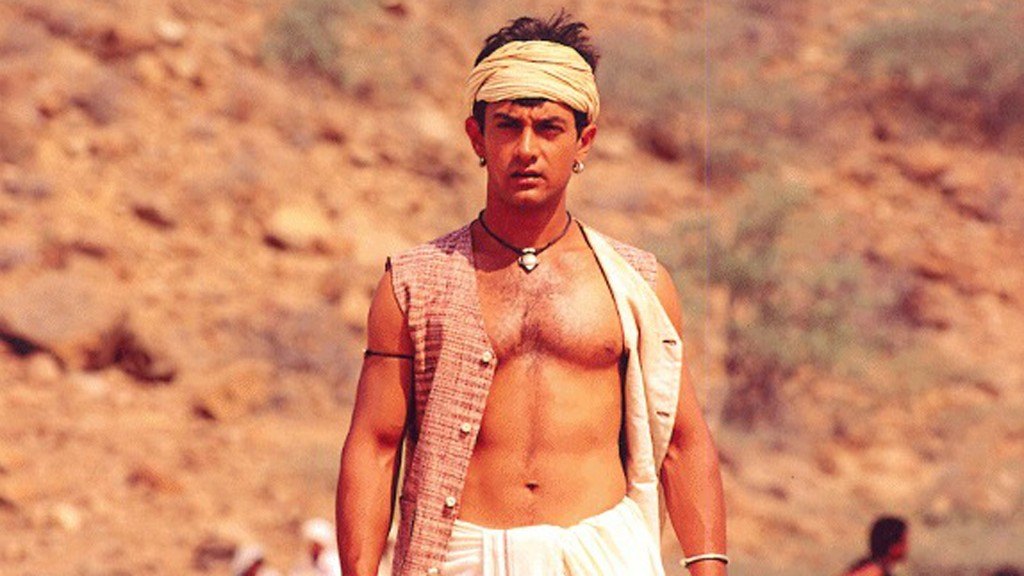 When Bhuvan accepts Captain Russel's challenge to play the (then) alien sport of cricket in exchange for 3 times the taxes (or the titular 'Lagaan') being waived, the entire village is against him. No one believes they can triumph. But Bhuvan vehemently urges them to hope, to dream, for the sake of their families. Aamir Khan's poignant delivery and lines like "Chulhe se roti nikale ke liye chimte ko apna muh jalahe padi!" (A tong must burn its mouth if it wants to get the bread out of the fire.) delivered in a masterful dialect make this monologue memorable and inspiring.
(Well, there isn't a clip available on the web for this one, but since you're a Cinemaholic, I'm sure you have this iconic film. Skip to 42:45!)
7. Sunny Deol in 'Damini'
"Tareekh pe tareekh. Tareekh pe tareekh. Tareekh milti rahi hai milord. Lekin insaaf nahi mila!" is probably the most recognisable dialogue in a courtroom drama in India, and it stems from Sunny Deol's rant against the judicial system in the hope of getting justice for the little guy. He starts the speech in a composed tone but soon begins the shrieking, angry, vigourous delivery he is now synonymous with. Insanely quotable. And what with the sorry state of our law and order, insanely relatable too.
6. Amitabh Bachchan in 'Agnipath'
Being a big-time Bollywood enthusiast, I can't even remember the amount of times I've answered "Vijay Deenanath Chauhan" when someone asks me my name. That's how iconic this monologue is. Every little detail of this laid-back delivery by the maestro of monologues, Amitabh Bachchan, spells iconic. The one-hand-on-the-neck-of-the-chair. The intermittent "Hain!". The way he says "appointment". All of these are still shamelessly mimicked by ardent fans, but no one, dead or alive, can do it like Bachchan. Samjha. Abhi apan chalta hai.
5. Shah Rukh Khan in 'Chak De India'
Who thought the "King of Romance" could play the role of a veteran player out to prove his loyalty to his nation with such a subtle grace? SRK's most defining film as an actor sees him lose the entirety of his "Lover Boy" persona to render an inspirational performance. And the zenith of this virtue is the pre-climactic dressing room scene, where he urges his team to play and to relish the game, however it turns out. This is probably the most inspiration monologue Bollywood has to offer.
4. Rajesh Khanna in 'Anand'
Back in the day when Big B was a newbie and Rajesh Khanna was India's first superstar, Hrishi Da created a touching piece of art about an ever-cheerful Anand (immortalised by Khanna) who suffers from an incurable lymphoma of the intestine, but believes that "Zindagi badi honi chahiye. Lambi nahi" (One's life should be big, not long). The jovial Anand states this to Bhaskar (Bachchan) in a monologue which provides life lessons and good vibes all at once, while highlighting Khanna's understated brilliance. It gives you words to live by.
3. Guru Dutt in 'Pyaasa'
'Pyasa' is a sheer masterpiece. The story of a poet who is shunned by his own and even declared dead by his own brothers just for petty financial gain is poetry in itself. And Guru Dutt's dejected climactic monologue about how everyone has been turned into a monster by the moulds of the society is poetically broken-hearted but cinematically satisfying at once. Unlike most renditions on this list, Guru Dutt never once raises his voice while forlornly wanting to get far, far away from the hypocrisy he faces, thus elevating the poignancy of the situation.
2. Amitabh Bachchan in 'Deewar'
Right from the time 'Zanjeer' released, Indian Cinema was changed forever. The rom-coms from the 60s and early 70s gave way to "The Angry Young Man" persona which Amitabh Bachchan immortalised. And it was in 'Deewar', the story of two brothers on opposite sides of the law and one of the most well-written Hindi action films of its time, that Bachchan showed he was here to stay. In spite of being an atheist, he goes to a temple for the first time, begging to god in a desperate attempt to bring his mother back to him. What ensues is a classic in the making. And do I even need to point out the legendary status of the line "Aaj khush toh bohot hoge tum."?
1. Amjad Khan in 'Sholay'
It is ironic how a list featuring some of the biggest heroes in Hindi Cinema is topped by the ultimate baddie Gabbar Singh. But was there really another choice here? Gabbar's evergreen introductory scene from arguably the best Bollywood film of all time is not just the best monologue, but one of the best scenes to ever be captured in a camera. From the tracking shot which begins at Gabbar's feet and goes up as he does a loping walk while cracking a belt, to his slow manner of speech intermittent with violent psychotic outbursts, this is cinematic gold, and thus gets the golden spot right on top of this list.
Read More: Best Superhero Movies of All Time