Prime Video's 'The Marvelous Mrs. Maisel' returns with its fifth and final season to show us the rise and rise of Midge Maisel. Previously, she'd convinced herself she didn't need to play by the rules. Having been burned by Shy Baldwin, she decided never to do an opening act again. She took a measly job at a strip club where she could say anything she wanted without any repercussions.
When Lenny discovers what Midge has been doing, he tries to knock some sense into her, giving her a reality check of how things work in their field. Now, Midge is ready to do whatever it takes to get her foot in the door. The first three episodes of the final season pave the road to success for her, but they also show us how far she will go. Here's a look at everything that happens in the three episodes and what it means for the future of Midge Maisel. SPOILERS AHEAD!
The Marvelous Mrs. Maisel Season 5 Episode 1, 2, 3 Recap
Following her conversation with Lenny, Midge gets caught in the blizzard and returns home hypothermic. After almost losing her toe, she confesses to Susie that she has been sabotaging her own career, and she is ready to let Susie take the reins completely now. She will do whatever is asked of her, and soon enough, Susie comes up with a plan.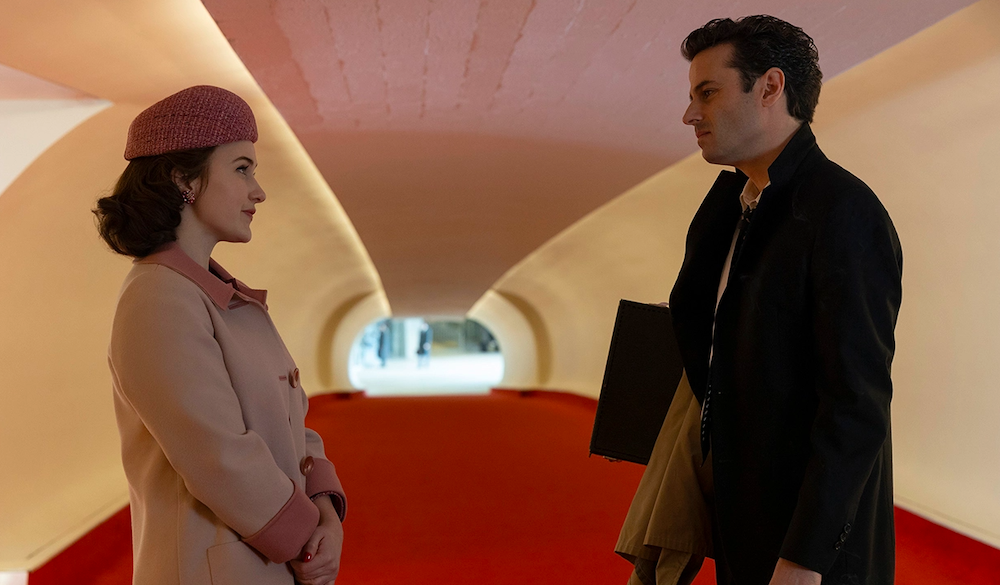 After her efforts to hound Mike Carr into submission fail, Susie seizes the opportunity when she finds Gordon Ford at the club where Midge performs an act. Due to the lack of female writers on his team, Ford agrees to let Midge work for her. Even though this isn't what she had in mind, Midge agrees to follow Susie's lead and takes the job.
On the way to work, Midge meets the Handsome Man, with whom she'd had a brief fling before discovering he was married. He explains that he and his wife are separated and would like to meet Midge again. Meanwhile, Mei breaks up with Joel. She tells him she has taken a job in Chicago, and the baby is gone too. Upset by the sudden turn in his life, Joel gets drunk and gets beaten up by Mei's family. Around the same time, Rose notices that strange things have been happening to her, and she blames Benedetta and the Matchmakers.
All of this happens in 1961. The show takes a twenty-year jump, bringing us to the 80s, where we see Midge's grown-up kids. Esther is a scientist, and Ethan is becoming a rabbi. In an interview with Midge, we discover her career's grand arc over the years. She has become one of the biggest names in comedy over the years but has remained unlucky in love. It is also revealed that she and Susie called quits on their twenty-five-year-long relationship.
The Marvelous Mrs. Maisel Season 5 Episode 3 Ending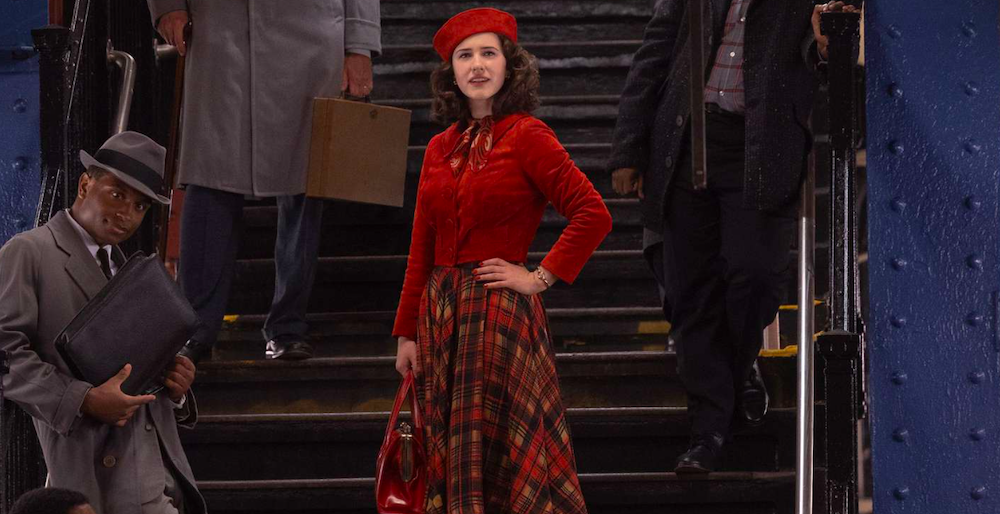 The early episodes of the fifth season of 'The Marvelous Mrs. Maisel' confirm that Midge will have the success she'd been working for all this while. All that remains to be seen now is the road that will lead her there, and it only seems to get harder. Midge starts as a writer for the Gordon Ford Show but is disheartened by none of her jokes, making it to the monologue for an entire month. She is worried that the other writers don't find her funny, even if the same joke later lands on the audience when she performs it in her act.
Susie asks her to stay strong and just keep working. Eventually, they will realize her worth, which happens when Midge's first joke makes it to Ford's monologue. However, he slips, and Midge ruins it by groaning loudly during the recording. He improvises and gets a laugh from the audience. Later, Midge tells him he got the wrong laugh from the audience. Their argument makes it to the newspapers, and, for a moment, Midge believes she has ruined this opportunity too.
She believes Ford must hate her for confronting and arguing with him in front of everyone. She takes a little shoe box to collect her things from the office, where she doesn't think she'll be returning anymore. But it looks like Ford has the complete opposite in mind. He makes a move on her, revealing his romantic feelings for her, but Midge keeps her distance, happy that she isn't fired from the show on the night that it became number one.
Meanwhile, Midge's mother becomes paranoid about the Matchmakers trying to ruin her life. It starts with the little things, like getting wilted flowers when she ordered fresh ones for Thanksgiving, their mail being stolen, Abe's clothes getting ruined, and their flight tickets getting canceled. Rose decides to go on the offensive when her tea room gets burned down. She reaches out to Susie, who is devastated about the tea and agrees to help her. Frank and Nicky are put on the case, and they arrange for Benedetta to be sent to prison for burning down the place.
Benedetta meets with Susie and realizes Rose is more dangerous than she thought. With almost all Matchmakers out of the picture, Benedetta agrees to sign a truce with Rose. They decide on a territory previously belonging to the matchmaker, who is dead now. This resolves the situation and will certainly end Rose's paranoia.
All this while, Joel processes his break-up with Mei. It happened when he told the entire family about Mei's pregnancy and that they'd be getting married. Now, he has to tell everyone that it isn't happening anymore. With no sign of Mei, Joel's mother becomes concerned about what has happened to her, and a flustered Midge tells her that Mei has returned to China and is stuck there because of the revolution.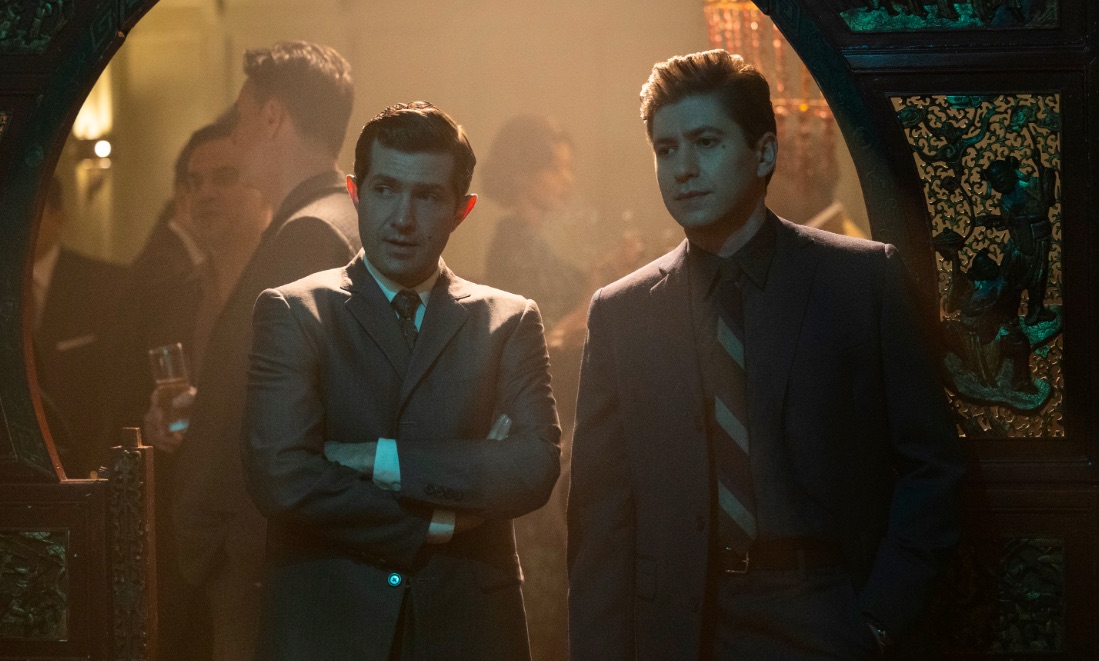 Moishe gets a group together to get Mei out of the country. Seeing how far things have gone, Joel comes clean to them about everything. The news is heartbreaking for him and his parents, especially his mother, who'd been preparing to welcome her grandchild. If anything, this loss brings her and Moishe together again after they'd been considering getting a divorce.
In the future, we find Midge enjoying her streak of success, which hasn't been broken. She has faced controversy and whatnot for her words, but this has only made her more popular with the public. The future also hints that she and her children have grown distant, especially Esther. However, the relationship that has been completely torn off from her life is the one with Susie. She says that the reason behind their break up was that they tried to be friends in show business.
What happened between them in a decade-and-a-half-long successful partnership remains to be seen. Still, it could have something to do with Midge pulling a Sophie Lennon, another highly successful comic Susie dropped. For the first three episodes, we don't see any of that conflict brewing between them yet, but it might start to show once Midge's career takes off for good.
Read More: Shows Like The Marvelous Mrs. Maisel