"I need to know who he is. I need to stand there and I need to look him in the eye and I need to know that it's him." The Zodiac killer mystery is perhaps one of the most intriguing and intensifying mystery in the history of American crime. A mystery that remains unanswered, till date, and might stay that way forever. It's been 47 years since the first Zodiac letter and cipher; a letter that stirred panic in the entire state of California. What followed that letter is something even more gruesome, things which can give you nightmares for weeks, even months. Rarely does one ever wonder about the psychology of the killer. I mean here comes a man who kills not for any motive but only because he finds it to be more thrilling than anything. And he doesn't stop at the murders; he sends the entire state of Northern California into turmoil with his letters and ciphers, plays an elaborate game with the police, the media, everybody for that matter and still manages to remain anonymous. Chilling, right? The story has just started. One often wonders that if killers like Zodiac put their extensive knowledge and immaculate skills to something more productive, they would have worked wonders no one could ever dream of. Read on and perhaps you'll find out what really happened and how a cartoonist came agonizingly close to discovering the secret.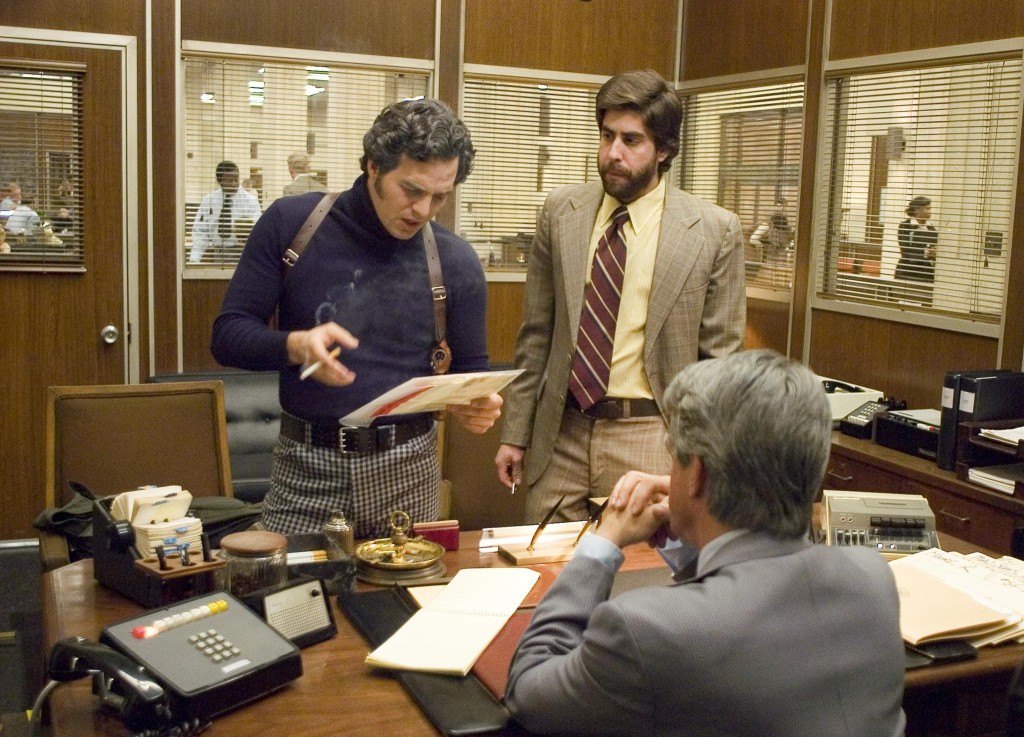 The story of the Zodiac killer is so gripping that it inspired David Fincher to create a masterpiece, based on Robert Graysmith's novel of the same. The film is a police procedural crossed with a newspaper movie, but free of most clichés. Its most impressive accomplishment is to gather a bewildering labyrinth of facts and suspicions over a period of years, and make the journey through this maze frightening and suspenseful. What makes 'Zodiac' authentic is the way it avoids chases, shootouts, grandstanding and false climaxes, and just follows the methodical progress of police work. Fincher gives us time, days and dates, which serve only to underline how the case seems to stretch out to infinity. He understands that true crime is not the same genre as crime action and gives us a spellbinding masterpiece.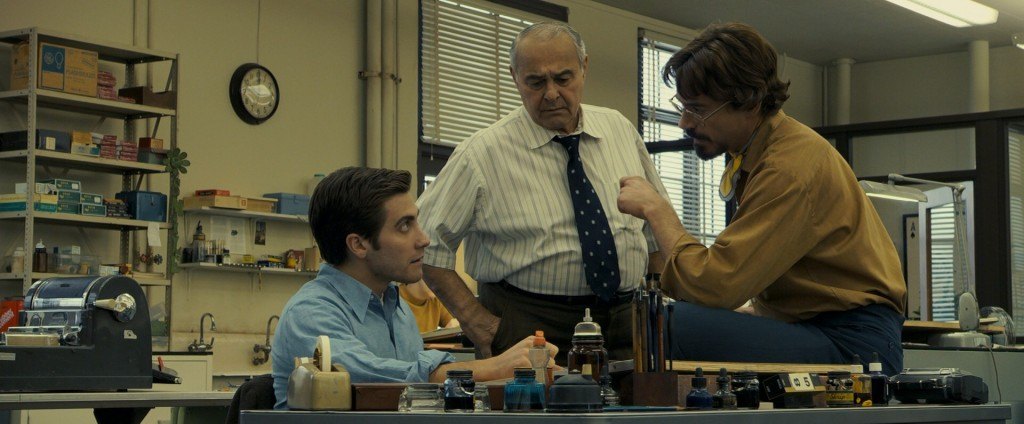 Ask anyone about the Zodiac killer and the first name that anyone would utter would be that of the eccentric cartoonist, Robert Graysmith. After playing an extravagant game of cat and mouse with the San Francisco PD, the cryptic Zodiac killer went cold for 4 long years; no killings, no letter, no ciphers, no threats, seemed as if he had disappeared into thin air. And as time passed people started forgetting about him, except for one Robert Graysmith, who had rigorously pursued the case and had a plethora of information about the Zodiac. In the beginning, Graysmith was only superficially involved with the case. The story belonged to veteran crime reporter Paul Avery, played in the movie with absolute perfection by Robert Downey Jr. Zodiac even sent him a nerve-wracking Halloween card, which was a direct threat to the reporter's life. The two lead inspectors on the case were David Toschi and William Armstrong, who put their heart and soul into solving the case and despite a labyrinth quest intended to find out who the Zodiac is, they didn't emerge victorious. Then when everything had gone cold, Graysmith decided that "someone should write a book about the Zodiac", and thus began a decade long roller coaster ride filled with obsessions, perils and life-threats…a journey that altered every aspect of Graysmith's life. It consumed him, he was irretrievably hooked, cost him his second marriage, but he never gave in. He, as a private citizen, managed to do what a number of police officers weren't able to do and that too with warrants and weapons at their behest. These 10 excruciating years took virtually everything from Graysmith, and on top of that this journey didn't give him the answer to the most daunting question ever…or did it?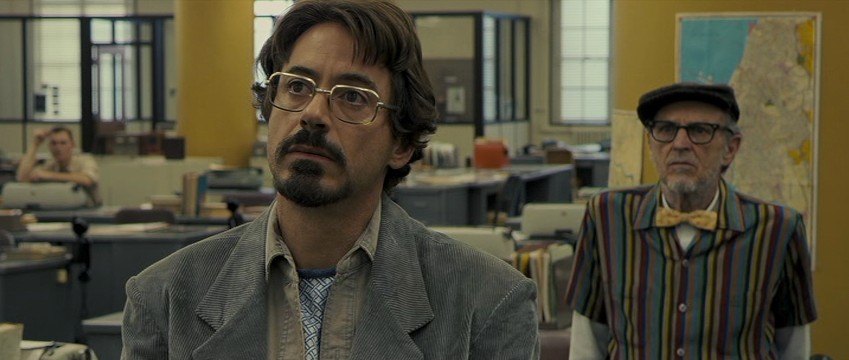 By the late 1970s the Zodiac case had gone cold, so our unconventional, obsessed cartoonist had to start from ground zero. Over the next 10 years he left no stone unturned so as to discover the true identity of the killer. Between 1973 and 1983, he interviewed hundreds of people about the case, dug up evidence and leads from the graves. He reviewed the police statements of all parties associated with the killings. There were as many as 2500 suspects in the case. Eventually Graysmith's apartment contained more than one ton of material. Boxes to the ceiling. His will and determination were two of his main investigative techniques. Once, he came across a phone number in a victim's handwriting. Instead of just dialing the number, wary of tipping whoever would answer, he went through the Vallejo phone book. The entire phone book. Number by number.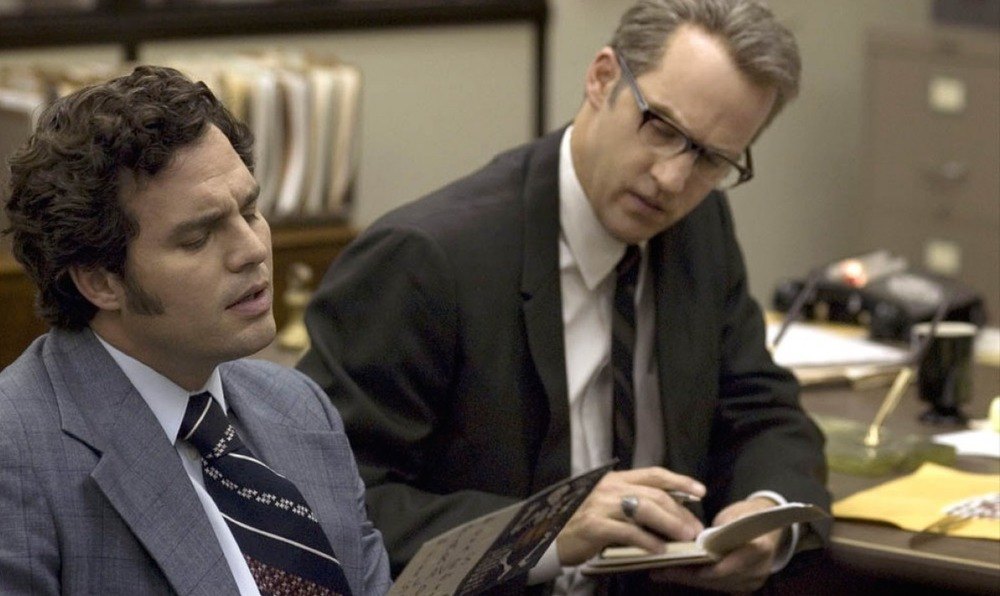 Such was Graysmith's madness to determine the true identity of the Zodiac killer, that he spent every waking minute thinking about all the possible suspects. Amidst all this mayhem he was able to narrow it down to one Arthur Leigh Allen. Arthur was inspector Toschi's favorite suspect, he dedicated years of investigation so as to collect evidence against Arthur, but in the end he was cleared on the basis of his handwriting samples and prints. Fast forward 4 years later, we have Graysmith back on Arthur's tail, this time looking for more than what meets the eye. And perhaps a rare mistake Arthur might have made. After innumerable sleepless nights, death threats, Graysmith found that mistake. By this time he was so deep in the rabbit hole that nothing could have been done to force him out of it. He goes to inspector Toschi with this plethora of facts and evidences and perhaps the truth, but despite the fact that Toschi himself knew that what Graysmith was saying true he dismissed his claim by saying that he couldn't prove Arthur guilty in a court of law.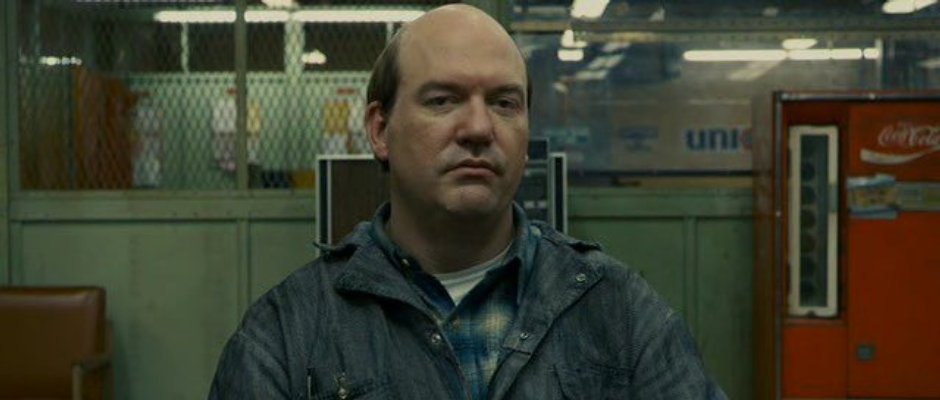 "If you can't prove it that doesn't mean it's not true." After 10 tormenting, intensifying years of research, Graysmith finally completed his book on Zodiac and it was instantly a bestseller. Though he wasn't triumphant in his mission to unmask the Zodiac, but his obsession over the case gave the world a deeper insight into the case, a vision that few could have imagined and Graysmith was one of them. The case still remains open in various counties of Northern California with Arthur Leigh Allen still the prime and only suspect, despite his untimely death. The movie rekindled the general public's interest in the case, leading to the discovery of more leads and suspects, but in my opinion none of them were as convincing as Arthur. To use that symbol…to wear that watch and to be at the crime scene and to know the victims…he would have to be the Zodiac. The question is will it ever be proved?
Read More: The 20 Best Hollywood Thrillers of All Time