Stella Meghie's 'The Photograph' is a celebration of Black love in its different forms, offering a much-needed change in the cinema of our time. It's not everyday that we get a heartwarming modern-day romantic comedy with a Black-led cast. What's all the more rare is to have a studio film like that directed by a female filmmaker of colour. Hollywood is till date largely white and/or male. With the very recent Oscars snubs making the news, it evident that we still have a long way to go. But even from Hollywood's very tiny pool of female filmmakers, how many contemporary Black filmmakers can you name?
This is precisely why we need more of Stella Meghie in today's time, and 'The Photograph' offers us just that. Meghie, who made her directorial debut with 'Jean of the Joneses' in 2016, has been creating tiny but necessary ripples as she works towards making her distinct, personal voice heard.
'The Photograph' follows Mae Morton (Issa Rae), the estranged daughter of a famous photographer named Christina Eames. When Eames passes away unexpectedly, she leaves behind a photograph from her youth, along with a letter for her daughter. Soon, Mae finds herself delving into her mother's past, as she falls in love with Michael, a journalist assigned to cover her late mother.
The film is a love story in more ways than one as Mae finds her own life entwined with the life that her mother led. 'The Photograph' centers around forgiveness, and is unabashedly positive in the lessons it offers. It also feels resoundingly personal with the way it empathetically portrays the bittersweetness of familial bonds. In case you're wondering what inspired 'The Photograph', here's everything we know.
Is 'The Photograph' Based on a True Story?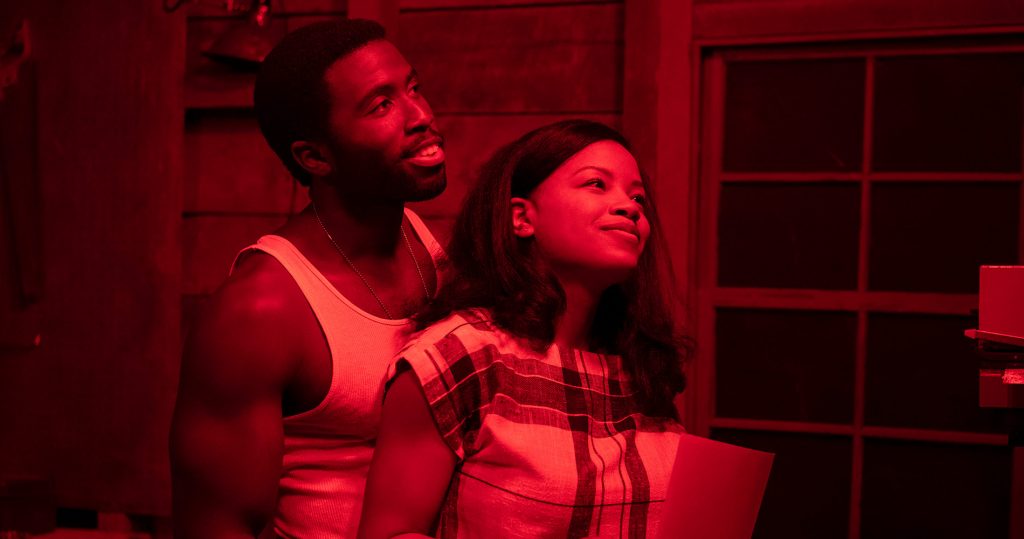 'The Photograph' is largely non-fictional and is not based on a true story. However, there were several personal experiences that inspired the film. From her own grandmother, to black cinema from the '90s that Meghie grew up watching, to her own experiences with love, growing up as a middle-class black woman, and plenty more.
Meghie's Personal Voice
The filmmaker certainly has a distinct voice, and parallels can be drawn between 'The Photograph' and her previous works, all of which center around a young black woman. Her feature debut, 'Jean of Joneses' follows a Jamaican American writer and her relationship(s) with the matriarchs in her life. While talking to the Atlantic, she revealed:
"All of the films I'm interested in and that I've written always seem to balance romance and mother-daughter [stories]…It's my version of therapy I guess. I'm always trying to have some thesis on how your relationship with your mother or your family affects your romance."
'90s Black Cinema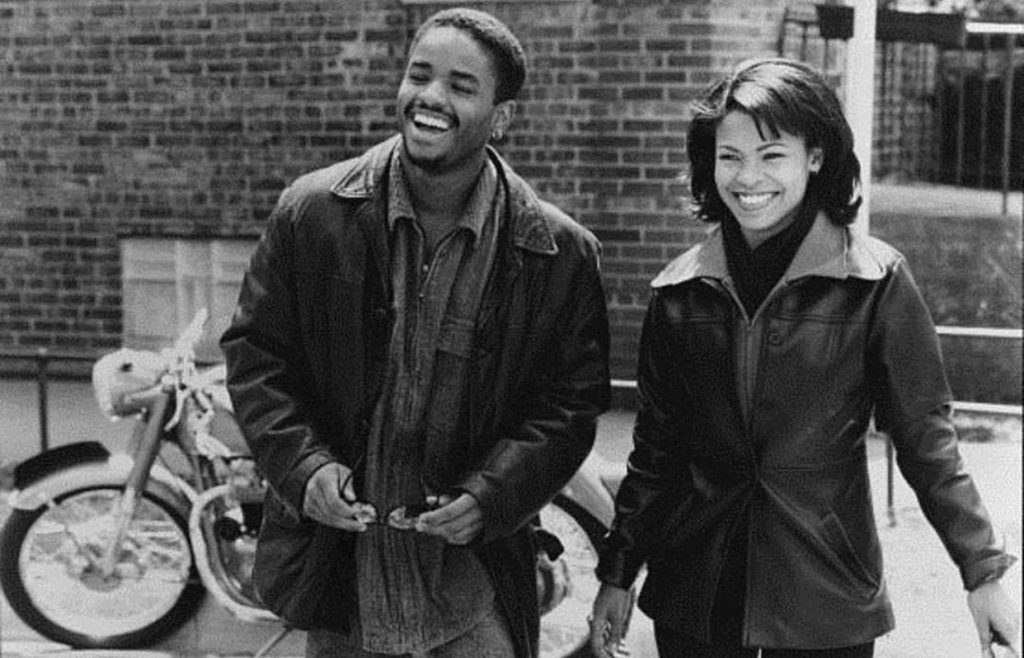 The '90s were a turning point for American cinema with the kind of black narratives that were being portrayed onscreen. Stella Meghie cited several films from the decade as an inspiration for 'The Photograph'. But she was majorly influenced by the 1997 romantic drama 'Love Jones'. The film centers around two African-Americans in the city, a writer and a photographer, who share an instant connection after a chance encounter in a club.
The film brought in a much-needed change to the way African-American life was portrayed onscreen, and its makers revealed that they wanted a modern-day film about people of colour that didn't include violence or drugs. Another film that was an influence was 'Love and Basketball'. In an interview with Black Girl Nerds, when asked about the films that inspired her, she mentioned:
"Love Jones, for sure. I was 16 watching Love Jones on repeat. The characters were adults with that adult, very sexy, intellectual, sophisticated kind of love. That movie shaped me a lot… Love & Basketball was a big thing for me. Gina Prince-Bythewood is an inspiration."
Meghie's Grandmother
In a panel during the Sundance Film Festival, Meghie revealed that though 'The Photograph' is mostly fictional, its core idea was inspired by her own grandmother that she used in parts for Christina and Isaac's relationship:
"My grandmother was about to meet a daughter that she had when she was very young that went to live with her father that she hadn't seen in almost 30 years…They were meeting for the first time…I just started thinking, 'What would it be like if you thought about someone every single day for 30 years, but didn't see them and love them? Then I kind of flipped it from a familial thing to a romantic thing."
The Photographer
https://twitter.com/stellamink/status/1225506287762464769?ref_src=twsrc%5Egoogle%7Ctwcamp%5Eserp%7Ctwgr%5Etweet
Meghie has always been fascinated by old photographs of her mother, grandmother and godmother. She expressed how these photographs let her see these women as they once were, making her realize that she will never know about these past selves.
She also referenced Carrie Mae Weems as an inspiration for Christina's character. Weems is an African-American artist most known for her photography during the 80s and 90s. Several of the flashback scenes were influenced by Weem's "Kitchen Table Series". The team also hired a 21-year-old female photographer, Jade, as Meghie wanted the voice of Christina's photography to be the voice of a real-life young female photographer of colour.