The penultimate episode of Prime Video's 'The Power' ramps up the conflict for all the protagonists of the story. For some, the meaning of family changes as they are forced to reconsider what it means to be loyal to someone. Others get a chance to connect with and expand their family, consolidating their position and preparing for the war that is on their doorsteps now. The events of this episode leave the characters in a situation where there's nothing else left for them to do but fight for their lives and change the world in the process. Here's all that happens in the episode titled 'Just A Girl.' SPOILERS AHEAD!
The Power Episode 8 Recap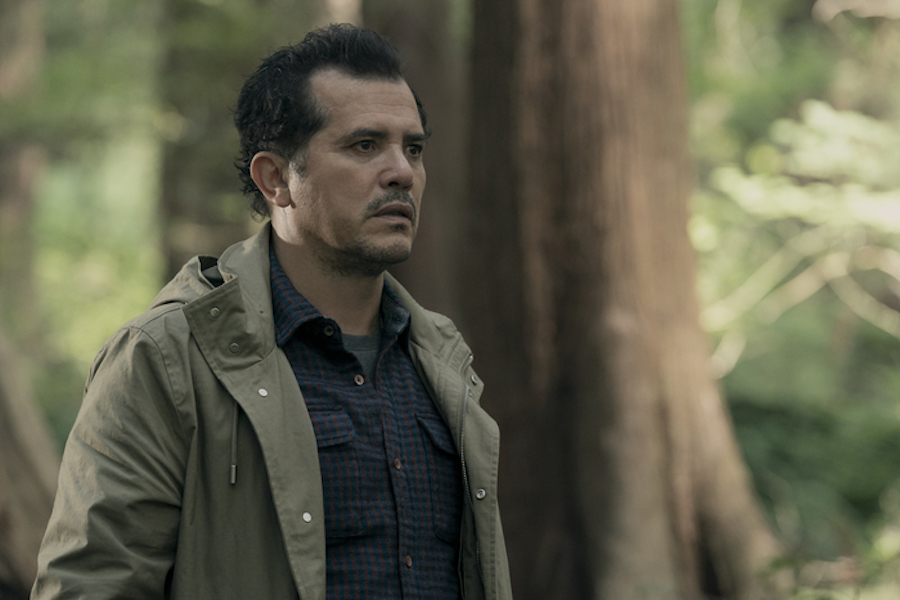 Margot prepares for her Senate campaign, but the divide in her family further deepens, especially after Matty releases a video showing Ryan using EOD. The conflict also leads to Margot using her power, and this makes Rob completely lose faith in her. He agrees to be with her till the end of the campaign but reveals that he will file for divorce once that is done.
In London, Roxy receives a gift from her father on her eighteenth birthday. He makes her his legitimate heir, leaving one-third of his wealth to her. Now officially in her father's business, Roxy starts to build a reputation for herself as the muscle in the Monke family. A visit to her mother's friends reveals that Roxy's mom had a boyfriend she would marry before she was killed. Later, Ricky reveals that Bernie wanted to ensure Roxy was at his wedding because he didn't want her home the night her mother was killed. It turns out Bernie was the one who put out the hit on her mother.
As Eve's powers grow, her following grows too. However, when the secret about her past life is revealed, she wonders if she will be forced to leave the life she has built and spend the rest of her days in prison. In Carpathia, Tunde goes to the Palace to meet with Tatiana and give her Zoia's message but gets in trouble when the palace guards find out he has been in touch with the rebels.
The Power Episode 8 Ending: Will Tatiana Become the President of Carpathia?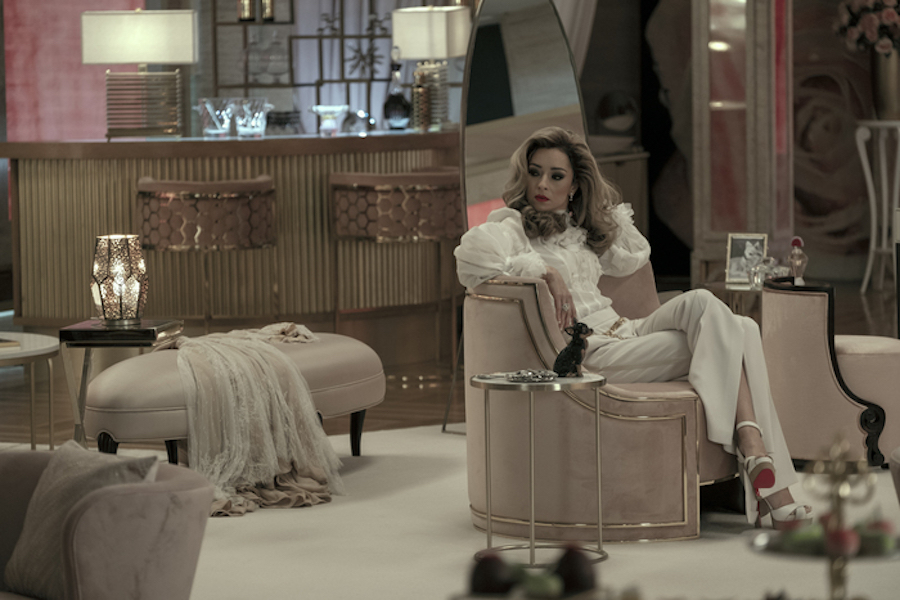 Ever since the revelation of EOD, things have been changing around the world, with women becoming the dominant sex, leading men to feel inferior as they worry about the world where they might have to live under the shadow of women. Things have heated up politically in America, where Margot campaigns for Senate; however, things are moving much faster in Carpathia, where a group of women has armed themselves to fight against the regime.
When Zoia and other women, who'd been sold into sexual slavery, take charge and challenge the patriarchal system that led to their abuse and exploitation all these years, the situation becomes volatile in the country, which is already on the brink of a revolution. People have been living in poverty and demanding the government change things. Still, President Viktor Moskalev and his men live in their ivory towers, leaving the people to fend for themselves.
Tatiana had been imprisoned in a marriage with Viktor, but there was nothing she could do about it because there was nowhere else for her to go. When Tunde tells her about Zoia, she realizes that this might be the support she'd been hoping to have all this while. Since she got EOD, she'd been itching to use its power, but she was forced not to when Viktor made her wear the tracking device. She worried that if she were caught, he would kill her. Now, however, things have changed.
Viktor didn't know that his wife's sister was the revolutionary general he hated so much. He badmouthed Zoia in front of Tatiana, who loved her sister and had been looking for her all these years. At the same time, Viktor kicks her dog, and this inflames her. All the anger and rage she'd been suppressing all this while comes out in one go, and she smashes Viktor's head to a pulp. Later, she kills her hairdresser and blames her for killing Viktor.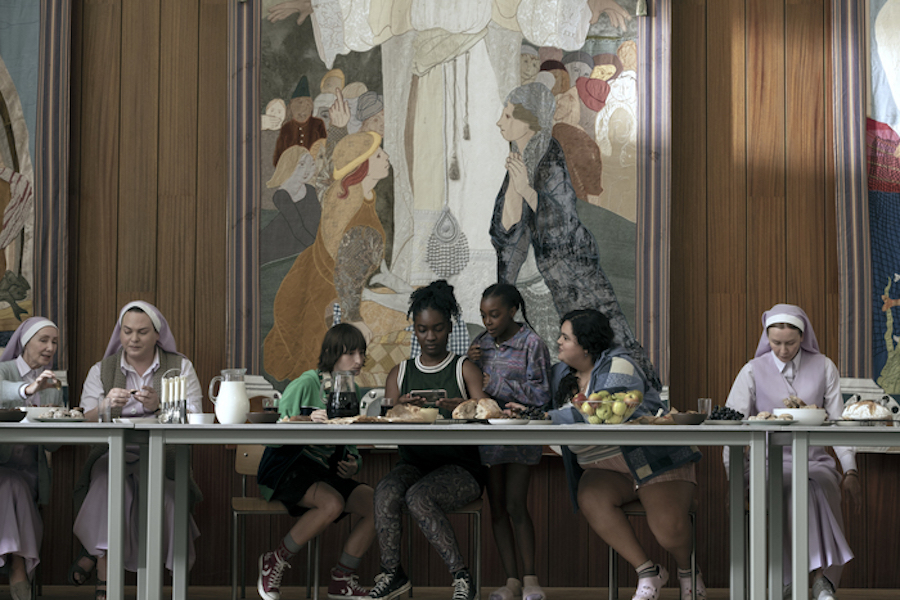 Because they already have a culprit, no one will suspect Tatiana of killing her husband. Once in the clear, Tatiana can manipulate the events to suit her needs. She knows now that Zoia is alive and has a daughter too. She also knows that Viktor had sent the army to tackle Zoia's forces in the north. She knows that the armies won't simply crush the revolution by taking over the area. They will kill all the women, especially Zoia. Tatiana would want to protect her sister, so she'd need to wield some power.
In the book on which the series is based, Tatiana succeeds in maneuvering things so that she ends up in the seat of the President. In the show as well, we expect Tatiana to do the same. Once that happens, she will have control of the entire country, and with all women by her side, it won't be so difficult to make all men bend their knees. Should anyone try to revolt against her, she will have her sister's army to back her. All of this is within her reach. All she needs to do is take it for herself.
A similar shift takes place for Eve as well. When a video displaying her powers goes viral, and a news channel reveals how she murdered her foster father, she fears all of her work will be in vain. Instead, this only strengthens her reputation as the savior everyone had been waiting for. The girls at the convent stand by her, confessing that they all have done things to escape bad situations, and Eve's foster father wasn't a saint either. Some don't like the fact that she has killed someone. But even as some followers lose faith, millions around the world become engrossed in her sister. Her story is taking root, and Eve will soon have her own church to run. This power is much more impactful than being a Senator or a President, making Eve the most powerful person in the world.
Read More: How Did Ryan Get EOD in The Power?