The immediate worldwide acclaim of 'Pan's Labyrinth' (2006) solidified Guillermo del Toro's reputation as a master of the fantasy genre. With a taut story intermingling with utterly breathtaking elements of fantasy combined with a sure sense of reality, the film put del Toro on the mainstream cinema map for good, after years of delightfully experimental filmmaking. Much of that carries over to his latest offering, 'The Shape of Water' (2017), and indeed the acclaim it has received is a testament to the quality and empathy it offers to audiences all over. In a world rife with xenophobia, mistrust, and bloodshed across different races and borders, it is extraordinarily significant that a film which attempted to redefine 'monsters' and portrays a love that transcends our very species, was awarded the highest honor at the world's most famous event that celebrates and venerates cinema.
The Premise
The film takes place in a secret United States government research facility located in Baltimore at the peak of the Cold War. Our protagonist is Elisa Esposito, a mute cleaner who works at the said laboratory and lives by herself, suffering from crippling loneliness. As a baby, she was found with her throat slashed by the side of the river, and although she was apparently cured of the slashes, she was unable to speak for the rest of her life. Her neighbor and friend are Giles, played by Richard Jenkins, a struggling artist who, much like Elisa, also feels isolated from the rest of the world through the lack of success he receives from his illustrations as well as his being closeted owing to homophobia prevalent at the time. Giles is also the film's narrator, whose role is quite significant at both the beginning as well as at the end. Elisa also has a friend at work, Zelda, portrayed by Academy Award winner Octavia Spencer, who has known her for a decade. She constantly looks out for Elisa, is her main confidant as well as her interpreter, much like Giles, although she is arguably better.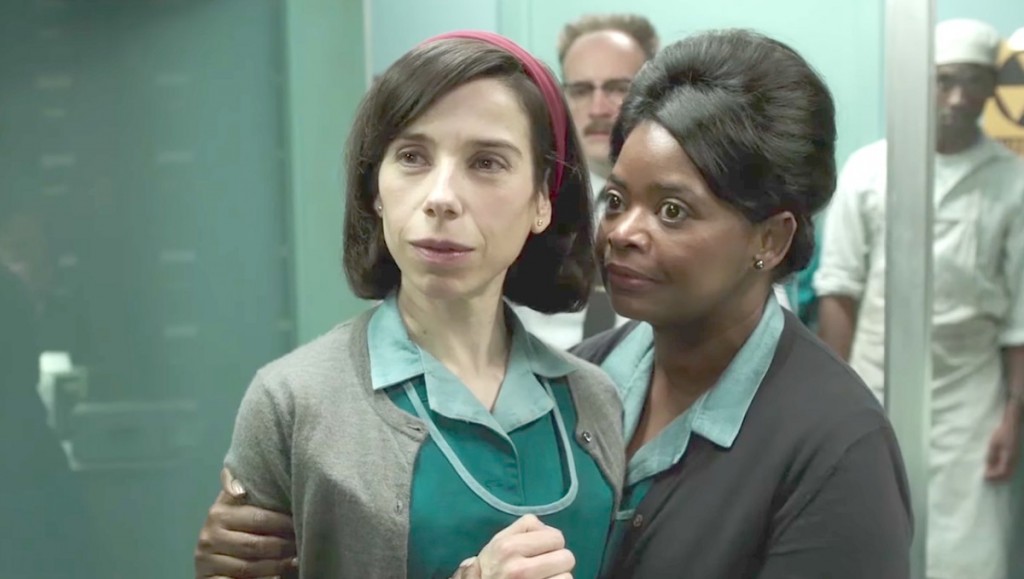 Things change drastically when an 'asset' is brought in the facility from the depths of the Amazon, and the covert facility becomes even more clandestine in its activities. A new head of security is hired, Richard Strickland, played with considerable venom by Michael Shannon, and it is his callous, soulless portrayal that is pitted against the more receptive, more emotional presence of the Amphibian Man, played with aplomb by veteran Doug Jones, and this equation is what ultimately offers viewers a renewed perspective on who a monster is truly made up of. Elisa finds an unlikely connection to the Amphibian Man, forming a shared bond of loneliness and lack of understanding from the people around them.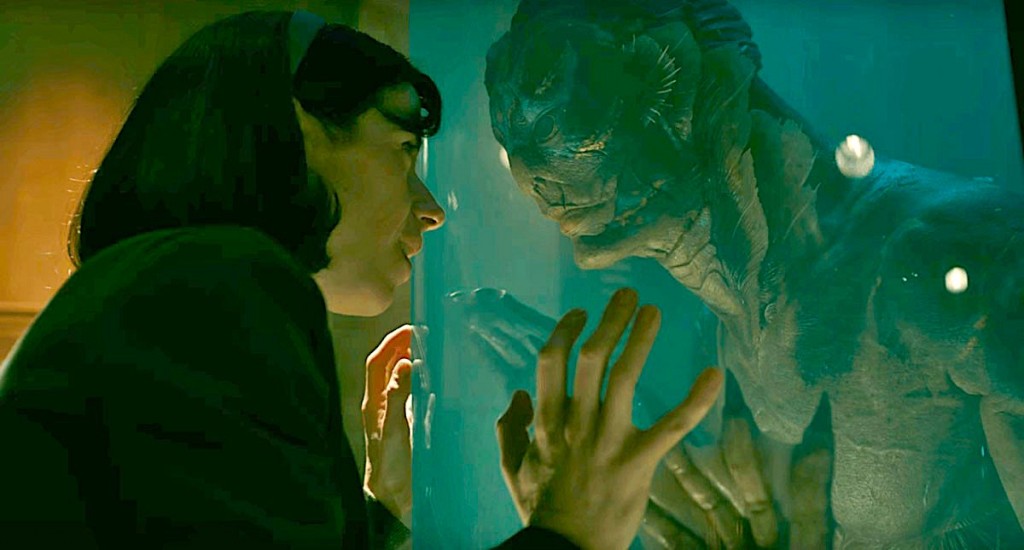 She befriends him, and their friendship blossoms in the unexpected surroundings of the laboratory. Because of the film's multi-layered narrative, it is able to tackle several themes simultaneously. It works as a political drama, as the film takes place during the Cold War, and the Amphibian Man presents yet another opportunity for the United States and the Soviet Union to one-up each other with little regard for human rights. It also works as a heist film, with the unlikely group of Elisa, Zelda, and Giles, assisted by Dr. Robert Hoffstetler, rescuing the Amphibian Man from certain death by vivisection. This development is politically significant from a humanist perspective, as Hoffstetler is actually Dimitri Mosenkov, a Soviet spy, played by Michael Stuhlbarg, who was assigned by his handlers to kill the creature and yet chooses to help the dubious group in their mission at great risk. What follows is the Amphibian Man's gradual recovery, his acclimatization to the surroundings, and a seemingly improbable yet beautiful romantic relationship between him and Elisa. Elisa finally seems to find someone who understands her pain, and who sees her for who she is and still loves her. The film rushes to its climax as the plan to release the Amphibian Man is put to fruition with Strickland refusing to buckle down and therefore, proving to be a worthy antagonist until the end.
The Ending and its Many Sides
Surely a film as nuanced as this wouldn't present its conclusion at a single level of comprehension. Del Toro's filmography is replete with works resplendent in heavy symbolism, as well as a fondness for magic realism, a genre much prominent in Mexico and Latin America, and one that seamlessly combines elements of fantasy with those of everyday, typical reality. 'The Shape of Water' does provide a strong sense of closure, that is as narratively satisfying as one could expect, however, there are several strands that need to be explored and elaborated upon, on both sides of the critical spectrum.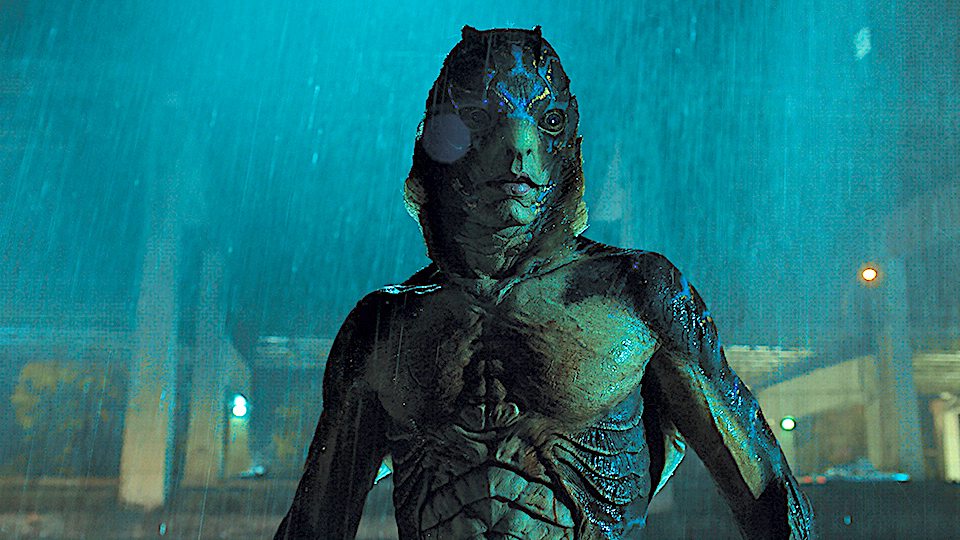 Following from the plan to let the Amphibian Man go to his home, Strickland follows Mosenkov to his meeting with his handlers, where he is shot by them for betraying the euthanasia plan, and Strickland shoots them, paving the way for him to torture the Amphibian Man's whereabouts out of a distressed Mosenkov. He is shocked to learn how anticlimactic it turns out to be, for he, of course, cannot fathom that seemingly ordinary person such as Elisa and Zelda can carry out this elaborate plan. He threatens Zelda at her home, and her inept husband divulges Elisa's complicity. After finding out the plan from her calendar, he rushes to the water canal and interrupts the touching farewell by striking Giles from behind and shooting both Elisa and the Amphibian Man. Giles strikes back, and after the Amphibian Man heals in a few moments, he proceeds to split Strickland's throat open, a revenge in kind after all the abuse he was meted out at the facility. He takes Elisa with him underwater as Zelda arrives with the police, and proceeds to heal not only her recent bullet wounds but her old scars appear to be gills too. There is a hope from Giles that theirs is a happy ending.
Del Toro's primary source of inspiration for this film was the 1954 horror classic 'Creature from the Black Lagoon', and therefore, one could postulate that the director wanted to show a relationship that emphasized the human-creature binary to redefine both being in love as well as being 'human'. As such, the simplest interpretation could be that the Amphibian Man literally provided Elisa with the ability to breathe underwater, an act of magic in an otherwise stiflingly realistic setting.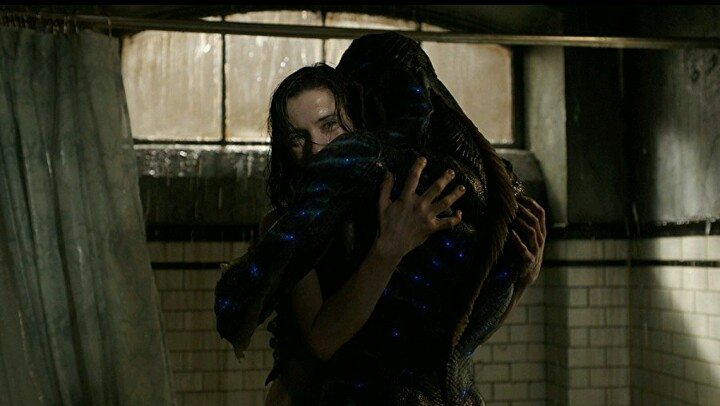 A second way of looking at it could be that the circumstances of Elisa's abandonment and her scars are extremely suggestive, and point towards her being a similar being to the Amphibian Man. The facts of being left near a river, with peculiarly shaped marks on her throat, all point to this alternative. Perhaps, as an adaptation, Elisa developed more human-like traits and maybe her being mute is a sign of her inability to truly connect with her human kindred. This would indicate that the Amphibian Man doesn't give her gills, he resurrects them, thus justifying their innate connection as well.
However, the ending is culpable in not providing Elisa with her agency. Nowhere does she say that she wants to go away with the Amphibian Man, despite their obvious affinity. Even at the edge of the canal, before the final confrontation with Strickland, she refuses to go with him. It is possible she may have drawn enough self-belief from the relationship to live in the world she has always known with renewed spirit, and her pragmatism debars her from following him into a world completely unknown to her.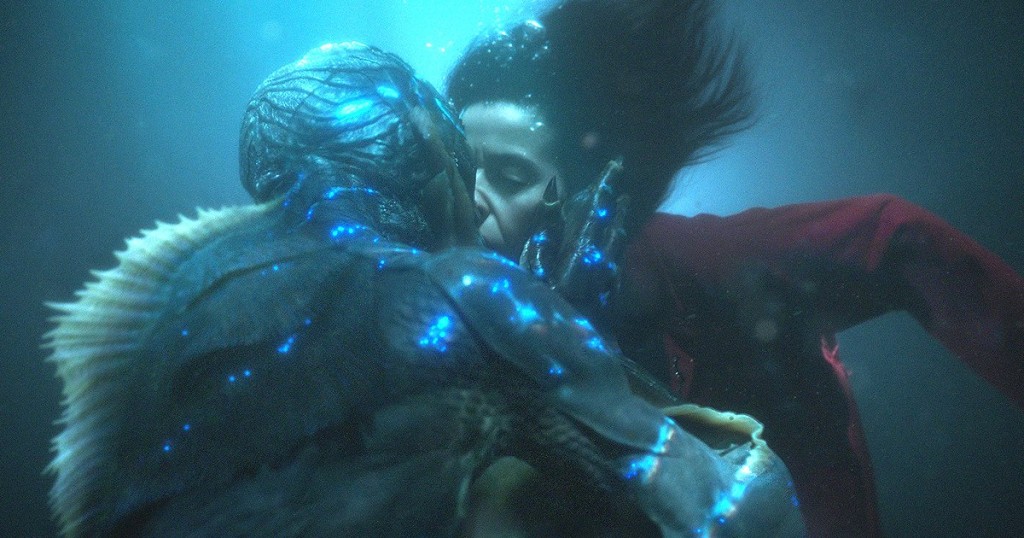 While the film does a marvellous job of portraying the ableist bias against her and reducing her disability to only a construct by showing a heartwarmingly vigorous sexual side to her, primarily through her tryst with the humanoid creature and also through her self-gratification, it neglects to account for her wishes at the end, as the Amphibian Man steals her away from her world. The human world is the only place where such problems and biases against the disabled will be overcome and debunked in due time. But in an idealised world where fantasy and reality co-exist, such as in the film, then maybe, just maybe there's the slightest possibility that Elisa is inadvertently given the chance to truly live life as she deserved to, without her knowing it, for she ascribed too much importance to the human world in the first place. In that sense, the film challenges our myopic viewpoint as the human world being the sole worthwhile realm to reside in, across the world in all its staggeringly magnificent and diverse entirety.
Ultimately, 'The Shape of Water' is a fairytale, as has been said plenty of times by its director. As the film positions itself between by Giles narrating the events, it could also be seen as a grand tale, a total fabrication too good for the ruthlessly real world, and it was told perhaps to himself, or to some unseen listener. But what matters at the end of it all, is despite some setbacks along the way, 'The Shape of Water' possesses admirable intentions coupled with a fantastical plot and executed in an alchemical fashion. The beauty of the film is such that it reminds us of love in all its innumerable forms during a time of moral, social, and political crisis, and thankfully, it has been successful in doing exactly that, for all the world to see and admire.
Read More: 'La La Land' Ending, Explained