Prime Video's 'The Summer I Turned Pretty' follows Belly Conklin, who gets involved in a complicated romance between Conrad and Jeremiah Fisher. They'd known each other since childhood, spending the summers together at the Fisher's beach house in Cousins. However, everything changes in the summer when Belly embarks on a romantic adventure, which takes her through love and heartbreak.
While Belly has other love interests, her heart belongs to Conrad. She had a crush on him for a long time, which was apparent to everyone but Conrad. By the end of Season 1, he, too, confesses his feelings for Belly, and they kiss, signaling the beginning of their much-anticipated relationship. However, when the second season opens, we discover that Conrad and Belly are not together anymore. What happened between them? Why did they break up? Let's find out. SPOILERS AHEAD
Why did Conrad and Belly Break Up?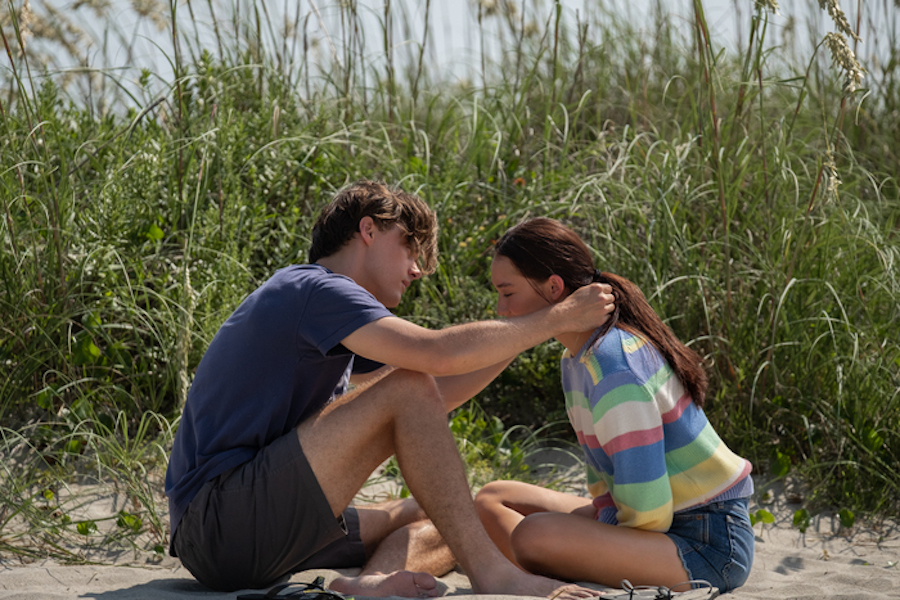 In the first season, while everyone enjoys summer without a care in the world, Conrad is more distant and reserved than usual. At first, everyone thinks it could be because he's done with school and will leave for college soon. Still, no one can understand why he has suddenly changed. He also keeps a distance from Belly, who is attracted to him and wants to express her feelings towards him, hoping it might lead to something.
During that summer, Conrad feels torn between wanting to be with Belly and staying away from her at the same time. Belly tries to understand what's going on with him but eventually loses patience and decides to explore other options. This seems to draw Conrad to her even more until, eventually, the truth comes to light. It turns out that Susannah's cancer has returned. Moreover, Conrad also discovered that the first time his mother was being treated, his father cheated on her.
Conrad doesn't talk about these things with anyone and represses his emotions, which affects his relationships. In the end, when the truth is out, Conrad feels free to talk about it with Belly, and they kiss. However, things are a little complicated because Belly has already hooked up with Jeremiah by then. Still, when it comes to choosing between the Fisher brothers, she knows that she loves Conrad and decides to come clean about it to Jeremiah.
The tension due to their break-up causes Belly to put a hold on her relationship with Conrad. The summer ends with them deciding to talk later and figure out what they want. However, a few weeks later, Conrad calls Belly, and their conversations soon become regular. Eventually, when Conrad sees that Jeremiah is dating other people, he thinks that his brother is finally over Belly and they can be together now.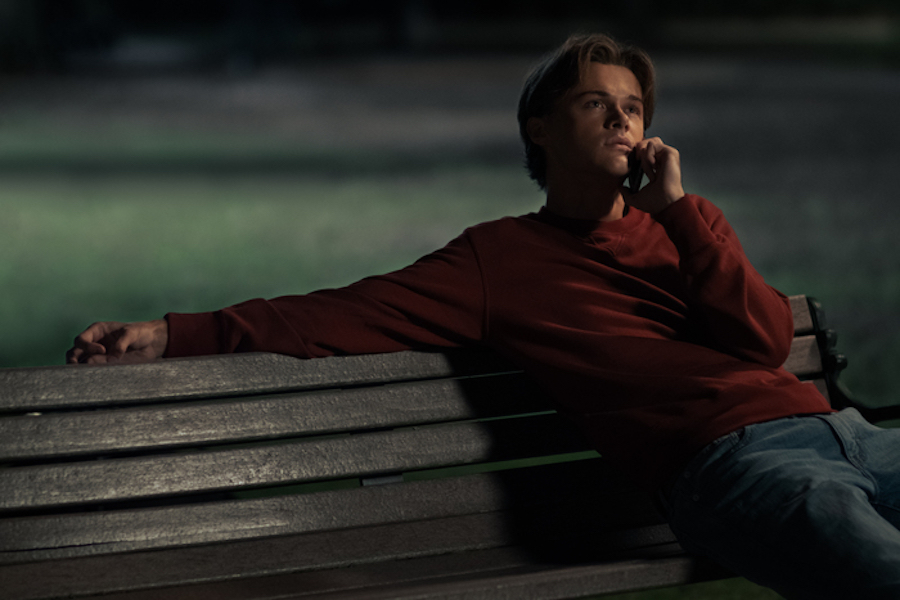 Conrad and Belly spend a couple of magical months together. However, when Susannah's health worsens again, Conrad recedes into the shell he'd been in the previous summer. With the prospect of his mother's death becoming a certainty, he withdraws into the dark thoughts in his mind and becomes distant and aloof from Belly, who tries her best to get through to him. Conrad tries to be there for her, but slowly, he gives up.
Conrad and Belly are supposed to go to her prom together, and while she is excited about it, he is so distracted that he doesn't even remember the date or that he has to buy a tux for the event. On the day of the prom, he forgets the corsage. He apologizes for it, and Belly decides to let it go. As the evening progresses, Conrad acts more and more detached, and Belly can see that he doesn't want to be there. They'd planned to spend the night together, partying with their friends after the prom. However, Conrad makes an excuse about his exams and tells Belly he wants to leave.
Once again, Belly tries to talk to Conrad, but he shuts her out. He doesn't even seem to be trying to break out of his shell, making Belly throw her hands in the air. She cannot bear Conrad's indifference anymore, so she spells out what's already been going through his mind. She says that they should break up because it seems like that's what he wants, and he doesn't refute her. So, they part ways and don't see each other again until Susannah's funeral, where Conrad says he knew it was wrong to be with her from the beginning. This becomes the final nail in the coffin, cutting all ties between them.
Read More: How Did Susannah Die? Did Rachel Blanchard Leave The Summer I Turned Pretty?