Weekly series tracking the latest that's happening in the world of cinema.
Movie News That Happened
Music Icon Prince Dies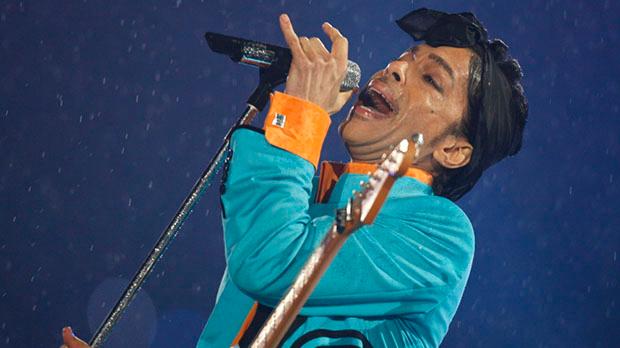 Prince, a songwriter, singer, producer and actor died aged 57 at his home in Paisley Park in Chanhassen, Minn on Thursday 21st April 2016. He won an Academy Award for Best Original Score for the 1984 film 'Purple Rain'. The Cannes Film Festival 2016 which will run from May 11 to May 22 will host a special tribute to the influential musician.
Robert Downey Jr. to Appear as Iron Man in Spider-Man: Homecoming
Robert Downey Jr. has been added to the ensemble cast of 'Spider-Man: Homecoming' according to The Hollywood Reporter. Robert Downey Jr. will be reprising his role as Iron Avenger Tony Stark. 'Spiderman: Homecoming' which is being directed by Jon Watts stars Tom Holland as Peter Parker/Spider-Man along with Marisa Tomei, Zendaya and Toni Revolori. The addition of Robert Downey Jr. makes it one of the highly anticipated movies of 2017.
Pamela Anderson Joins the Cast of Baywatch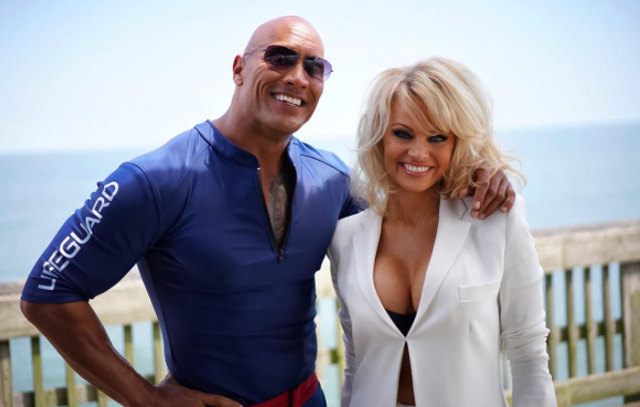 The biggest star of the original TV series, Pamela Anderson, has been added to the cinematic reboot. The news was confirmed by Dwayne Johnson through his Instagram page. Although her role in the movie is unclear but one thing is certain that she will not be reprising her role as C.J.Parker from the TV series, as that's been taken by Kelly Rohrbach. The 'Baywatch' film is being directed by Seth Gordon and stars Dwayne Johnson, Zac Efron, Alexandra Dadddario, Kelly Rohrbach and Priyanka Chopra.
Movie Trailers That Happened
'The Founder' is an upcoming American biographical film starring Michael Keaton as Ray Kroc, a former businessman. The film deals with his acquisition of McDonald's fast food chain. The movie is directed by John Lee Hancock best known for directing the sports drama 'The Blind Side'. The movie also stars Laura Dern. The film is highly anticipated as Keaton's last two movies have fetched Best Picture Oscar. Here is the trailer:
'Jason Bourne' is one of the highly anticipated movies of 2016. This is the fifth film in the 'Bourne' franchise. Academy Award nominated Paul Greengrass, who directed 'The Bourne Supremacy' and 'The Bourne Ultimatum', is also directing this movie. Matt Damon stars as Jason Bourne and rest of the cast include Alicia Vikander, Julia Stiles and Tommy Lee Jones. Here is the trailer:
'Hands of Stone' is an upcoming biographical film starring Edgar Ramirez, Robert De Niro and Usher. The film is directed by Venezuelan film maker Jonathan Jakubowicz who also directed the Academy Award nominated 'Secuestro Express'. The film follows the life of professional boxing legend Robert Duran. Here is the trailer:
'The Girl on the Train' is an upcoming American mystery film based on a novel by Paula Hawkins of the same name. The film directed by Tate Taylor of 'The Help' fame stars Emily Blunt in the lead role along with Rebecca Ferguson, Justin Theroux, Luke Evans and Haley Bennett. The film is about the events that follow when the character of Haley Bennett goes missing. Here is the trailer:
'The Magnificient Seven' is an upcoming American Western film directed by Antoine Fuqua of 'Training Day' fame. The film has an ensemble cast featuring Denzel Washington, Chris Pratt, Ethan Hawke, Vincent D'Onofrio, Manuel Garcia Rulfo, Lee Byung-hun, Haley Bennett, Peter Sarsgaard and Matt Bomer. The talented star cast of the movie makes it a highly anticipated flick. Here is the trailer:
'The Infiltrator' is an upcoming crime drama film starring Bryan Cranston, Diane Kruger and Yul Vazquez. The director's cap is donned by Brad Furman who previously directed Matthew McConaughey starrer 'The Lincoln Lawyer'. The movie is about an undercover agent infiltrating world's largest drug cartels. Here is the trailer:
'Cafe Society' is an upcoming American romantic comedy directed by Woody Allen which features an ensemble cast of Jesse Eisenberg, Kristen Stewart, Steve Carell, Blake Lively and Jeannie Berlin. The film has been selected to open the 2016 Cannes Film Festival on May 19th. Here is the trailer: