Weekly series tracking the latest that's happening in the world of cinema.
Movie News That Happened
Michael Fassbender to Star in 'Entering Hades'
Two time Academy Award nominee Michael Fassbender is in talks to star in true crime story 'Entering Hades'. The film is set to be produced by Fassbender's DMC Film and Storyscape Entertainment. It is based on the novel by John Leake. The original script written by Bill Wheeler is being rewritten by one of the four screenwriters of Birdman, Alexander Dinelaris Jr. The movie is about the double life led by Jack Unterweger, an Australian journalist and best selling author who investigated murders by day and committed crimes by night.
Alicia Vikander Launches Vikarious Productions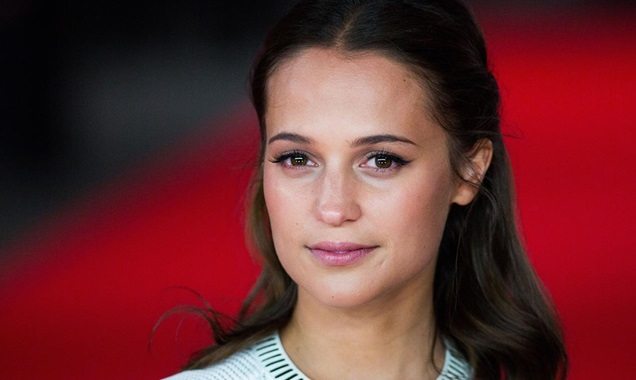 Alicia Vikander and her London based agent Charles Collier have launched production company Vikarious Productions. The company is set to shoot its first film this August and is titled 'Euphoria'. Sweden's B-Reel Films and Vikarious Productions are producing this film. The movie stars Alicia Vikander along with Eva Green as two estranged sisters travelling across Europe towards a mystery destination. This is the first English language film of Swedish director Lisa Langseth who directed Vikander in two Swedish films 'Pure' and 'Hotell'.
Alden Ehrenreich in 'Star Wars' Spinoff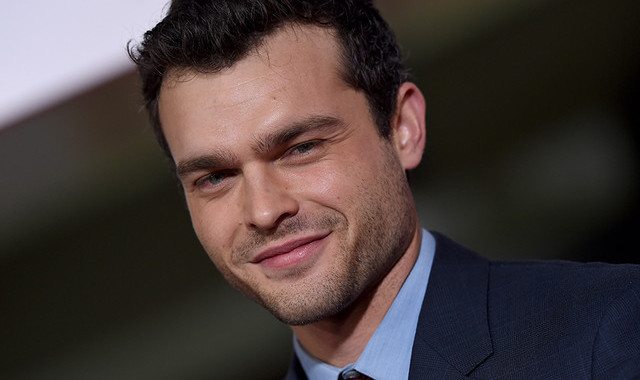 Alden Ehrenreich, who was critically acclaimed for his performance in the latest Coen Brothers' directed comedy 'Hail Caesar', has notched up the role of Hans Solo in the yet to be titled 'Star Wars' spinoff. The movie revolves around Hans Solo, a role originally portrayed by Harrison Ford. The production will start on January 2017 with the movie scheduled to be released on May 28 2018. The film will be directed by the duo Phil Lord and Christopher Miller, known for their films like 'The Lego Movie', '21 Jump Street' and '22 Jump Street'.
Tom Hooper to direct 'Cats'
Tom Hooper is teaming up again with Universal and Working Title after last year's 'The Danish Girl' to direct and produce 'Cats'. The film is an adaptation of Andrew Lloyd Webber's musical of the same name. It is based on "Old Possum's Book of Practical Cats', poetry collection of T.S. Eliot where a tribe of cats called Jellicles must decide who will ascend to the Heaviside Layer and come back to a new life. Hooper also collaborated with Universal and Working Title for the Academy Award nominated 'Les Miserables'.
Anne Hathaway to star in 'Grounded'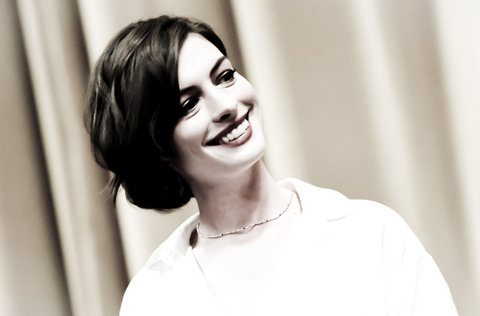 Anne Hathaway will star and produce 'Grounded', a movie adaptation of George Brant's play. Hathaway earlier performed this role in a public theatre which garnered her rave reviews. Hathaway's performance earned her a nomination for a Critics Circle Award. Variety reports that Hathaway's interest to the subject was so high that she acquired the rights for the film even before starring in the play. It tells the story about an American Air Force pilot who must operate an unmanned drone. George Brant will be adapting his script to the screen.
Adam Mckay to Direct 'Irredeemable'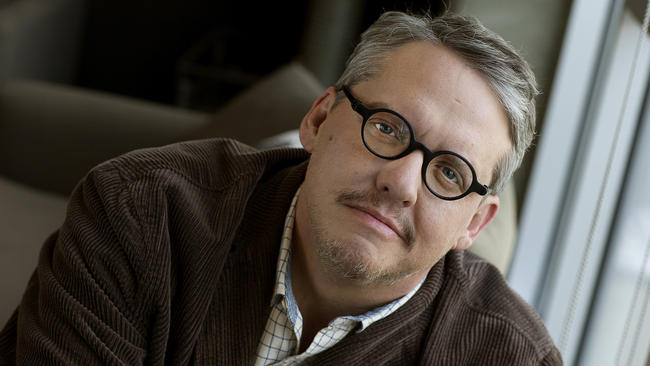 ' The Big Short' director Adam Mckay is set to direct the movie adaptation of Boom! Comics' 'Irredeemable'. Fox has acquired the distribution rights for the movie which is being produced by Boom! Studios. Tommy Wirkola, a Norwegian film director, is writing the screenplay for the film. The comic first released on 2009 is about a group of superheroes who turn to a supervillain to save the world. Adam Mckay and Charles Randolph won the Best Adapted Screenplay Oscar for 'The Big Short' last year.
Naomi Watts and Daisy Ridley to Star in 'Ophelia'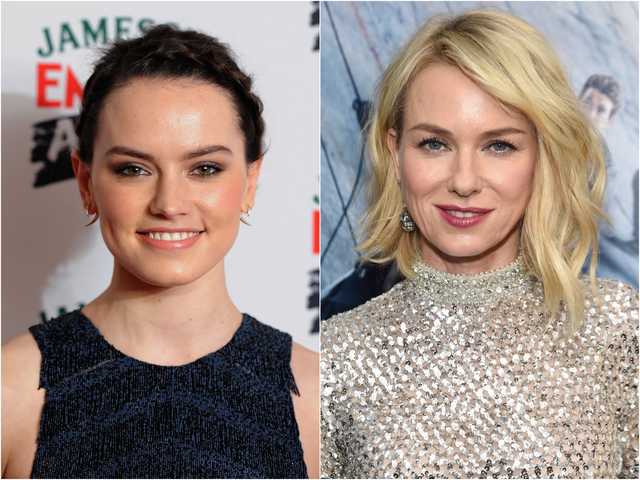 Naomi Watts is in final talks to star in 'Ophelia', which is a new take on the 'Hamlet' story. Daisy Ridley, who shot to fame with 'Star Wars: The Force Awakens', is also set to star alongside Naomi Watts. The movie which is an adaptation of Lisa Klein's young adult novel will be directed by Claire McCarthy, known for directing 'The Waiting City'. Ridley will play the titular character of 'Ophelia' who falls in love with Hamlet while Naomi Watts will portray the character of Queen Gertrude, Hamlet's mother.
Oscar Isaac to Star in 'A Foreigner'
Oscar Isaac has been confirmed to play the lead in the movie 'A Foreigner'. The film which is about a murdered Guatemalan man who arranges for videos of his killers to be distributed after his death will be directed by Alfonso Gomez-Rejon. Alfonso's last movie was the highly acclaimed 'Me and Earl and the Dying Girl'. This movie was supposed to be the directorial debut of Matt Damon but the director's cap eventually went to Alfonso. Oscar Isaac was last seen in 'Star Wars: The Force Awakens'.
Movie Trailers That Happened
'Bad Moms' is an upcoming American comedy film starring Mila Kunis, Christina Applegate, Kristen Bell, Jada Pinkett Smith and Katheryn Hahn. The film is directed by the screenwriter duo of Jon Lucas and Scott Moore who are known for writing 'The Hangover'. The movie is about overstressed moms who go on a mission to liberate themselves from conventional responsibilities. Here is the trailer:
'The Shallows' is an upcoming American drama-horror film directed by Spanish film-maker Jaume Collet-Serra, known for directing 'Orphan'. Blake Lively plays the lead in this film along with Oscar Jaenada. The film is about a young surfer who gets stranded on a giant rock after an attack from the great white shark and her quest to return to land without falling prey to the shark. Here is the trailer:
'Urge' is an upcoming American thriller film starring Pierce Brosnan, Justin Chatwin, Ashley Green, Alexis Knapp, Bar Paly and Danny Masterson. The film is written by novelist Jerry Stahl and directed by Aaron Kaufman. It is about a group of friends who are introduced to a new designer drug by a mysterious nightclub owner. Here is the trailer:
'Captain Fantastic' is an upcoming American drama film directed by Matt Ross. It is the second film directed by Ross, who is known for playing Eddy Scott in the 2005 film 'Good Night, and Good Luck,'. The film starring Viggo Mortensen is about a father, who after living in isolation for decades, reintegrates into society. The film had its first premier in January 2016 at the Sundance Film Festival and has been selected to screen at the Un Certain Regard section at the 2016 Cannes Film Festival. Here is the trailer:
'USS Indianapolis: Men of Courage' is an upcoming American epic war film directed by Mario Van Peebles who is best known for directing 'New Jack City' in 1991. Nicolas Cage plays the lead along with Tom Sizemore, Thomas Jane, Brian Presley, Matt Lanter and Cody Walker. The film is about Captain Charles Butler McVay whose ship, after delivering parts for the first atomic bomb, was torpedoed in the South Pacific in July of 1945. Here is the trailer: