And here we go yet again, the Tiger roars at the box office, again and Indian cinema dies a painful death, again. No No! Don't worry, I have nothing against Salman, the poor chap knows nothing better, or the director Ali Abbas, who has done some decent work in the past and is just a puppet hired by Yashraj for a heavy paycheck to infuse some 'sense' into a catastrophically poor piece of 'art' (Bad art is still art, right?) The dude's gotta pay the rent!
The culprit is you, and me, and everybody else that would book the first day first show tickets for their entire families and then later in the evening would come online and complain to the world how Indian cinema is shit and they don't know how to make a decent film. These idiots have seen the trailer and from the day one, they know what's in store for them, and yet they have no trouble spending a thousand to enjoy the biggest cinematic event of the year, only to show off their pseudo intellectualism later. But never mind, they have a special place in hell reserved for them.
I had some existential issues when a few days back 'Golmaal Again' won the Best Film Award at some award function, and that existential crisis was further accompanied by a looming sadness when I saw Rohit Shetty accepting the award, with a sheepish grin, as if mocking us, the audiences, at least the ones who 'understand' what mockery was it in the name of award functions.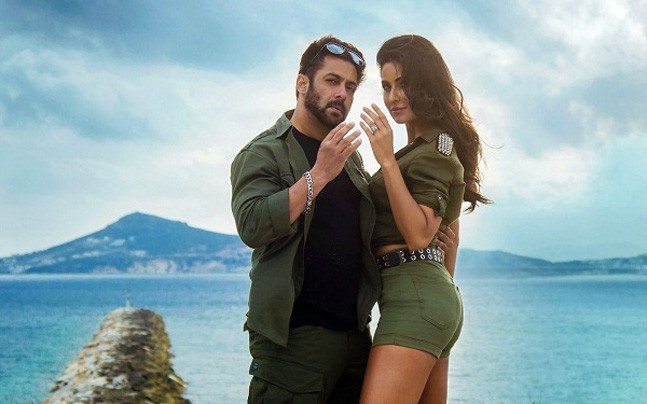 See, if you are a sensible enough person, I know you have given up on Hindi cinema years ago, just like me. And yet, once or twice a year, a 'Newton' comes knocking my door and the very tiny flame of hope fuels itself up once again, and says- 'There's still a chance'. But when you see the total earnings the film managed to collect in its lifetime, your head spins and you go back to the beautiful world of torrents and Netflix to secure the remaining faith you have left in humanity by viewing a 'The Dark Knight' or a 'Tree of Life' for the 13th time.
But then, from somewhere, you get to hear that 'Judwaa 2', that banged into the cinemas clashing with 'Newton', has managed to become the biggest hit of the year grossing somewhere around 300 Cr, there is nothing much you can do than just smile and wishing to hit your head with a wall over and over again until you, like pass out and wake up only to wish that it was a dream. But you wake up again to a 'Golmaal Again' breaking all the records in earnings and you seriously reconsider that suicide attempt you dropped a couple of years ago, when 'Ek Tha Tiger' became the biggest hit of the year.
Where does it end and where it begins? When did we sink this low? Was there an epoch, or was it just a gradual decline in the collective intelligence of the masses that they can't understand the mockery being made of their sensibilities. We are being fooled! No, I understand, there is a genre called 'mindless entertainer'. But then again, why, in my right mind, would I compare a 'Kill Bill' with a 'Bodyguard', or a '300' with a 'Sultaan'? I wouldn't, because for one simple reason, based on the quote by someone I can't recall the name of- 'Nonsense made with a lot of sense'.
A 'Tashan' knows what it is, it doesn't take itself seriously, and neither does it want you to. It's bad, because it knows it's bad and that makes it an honest film, if not a great one, and that's why my faith in Vijay Krishna Acharya hasn't faded even after 'Dhoom 3'. The problem with a Salman Khan film is it takes itself way too seriously, and falls flat on its face. 'Tashan' was made with intent to appeal to the single screen markets and yet, it failed miserably there and managed to pull some decent numbers in the multiplexes. The Irony! No worries if the foreign press hailed it as a 'great film', we Indians rejected it. And when Salman walks onto the box office, in slow motion, with mind numbingly and soul crushingly loud music being played in the background, we offer him a 'Swag se swaagat' (welcome with swag) and then, who gives a damn that we get is a story that isn't making sense, or the wooden acting, or the chest thumpingly loud patriotism, or just a plain BAD FILM!
Why can't people see Salman and the producers making fun of us, stealing us of our hard-earned money and grinning their way to the banks, just like Rohit Shetty in that puny award function. Even he was shocked to receive the announcement but then, who gives a damn! Atleast the illiterate ones are getting their dues right back! For us, brainy people, let's just tuck in our beds, brew a hot coffee and become a 'pirate', as some final nails are being hit in the glossy coffin that is Hindi Cinema.