Coldwater, Michigan, residents witnessed a horrifying incident in February 2009 when Darlene "Dar" Foley was shot to death at point-blank range inside her bathroom. Her husband, Tom Foley, discovered the body and called 911, but Dar breathed her last before first responders arrived. 'Dateline: The Mystery at Heath Bar Farm' chronicles the heinous homicide and follows the police investigation that considered Tom Foley, a person of interest. Well, if you are intrigued by the crime's details and want to find out where Tom is, we have you covered.
Who is Tom Foley?
Tom Foley resided with his wife, Darlene "Dar" Foley" and their son, Heath, in Coldwater, Michigan. People who knew him described him as a family man deeply in love with his wife. Interestingly, Tom and Dar were entirely different people as he was an exceptional basketball player and was very much into softball. Besides, he mentioned that he met his wife for the first time on a softball court, and even though she had thick goggles on, he fell in love at first sight.
From then on, it did not take long for the couple to start dating, and they soon began dreaming of a life together. On the show, Dar's siblings, Ladana, Lynn, and Marla, claimed they were surprised to learn about the couple, believing Tom wasn't the right person for their sister. Yet, he and Dar eventually tied the knot before settling in Coldwater, Michigan.
Acquaintances mentioned that Tom and Dar enjoyed an excellent relationship from the beginning and could not bear to live without each other. Though they had fights and quarrels like most married couples, the pair always managed to put their issues in the past and lean on one another for support. Their bond grew stronger once their son, Heath, came into this world, and no one could have foreseen the tragedy that was about to snatch Dar's life away.
On February 7, 2009, a distraught Tom called 911 and claimed he had found his wife unresponsive on the bathroom floor. However, once first responders reached the scene, they found Dar lying on the floor in a pool of blood. Unfortunately, she was declared dead on the spot, and an initial medical examination spotted severe bullet wounds to her head. Later, an autopsy determined that the victim was shot at point-blank range which a shotgun, eventually leading to her death.
Although the initial investigation into Dar's murder was challenging, the police soon learned that Tom was in a financially precarious situation and needed some quick cash. On top of it, the victim had a substantial life insurance policy to her name, and her husband stood to benefit from her death. On the other hand, Heath and his friend, Skylar Wattie, were present on the property at the time of Dar's murder, and when questioned, they mentioned that shortly before Darlene was attacked, Tom sent them out of the house to play near the barn.
While Tom was alone in the house with his wife, the boys heard a loud crash which sounded like a gunshot or a piece of glass shattering on the floor. Subsequently, he was faced with this evidence, and although he claimed the sound might have been from a windowpane he broke while cleaning, the police were convinced of his involvement in the crime. Hence, with enough circumstantial evidence to warrant an arrest, Tom was taken into custody.
Where is Tom Foley Now?
Tom pled Foley not guilty when presented in court and insisted on his innocence. Regardless, the jury believed otherwise, and he was eventually convicted of first-degree murder. Yet, shortly before Tom's sentencing, a new witness came forward and claimed to have seen the murderer. She mentioned that on the day of Dar's murder, she saw a white car rush out of the Foley driveway, and the driver was definitely not Tom.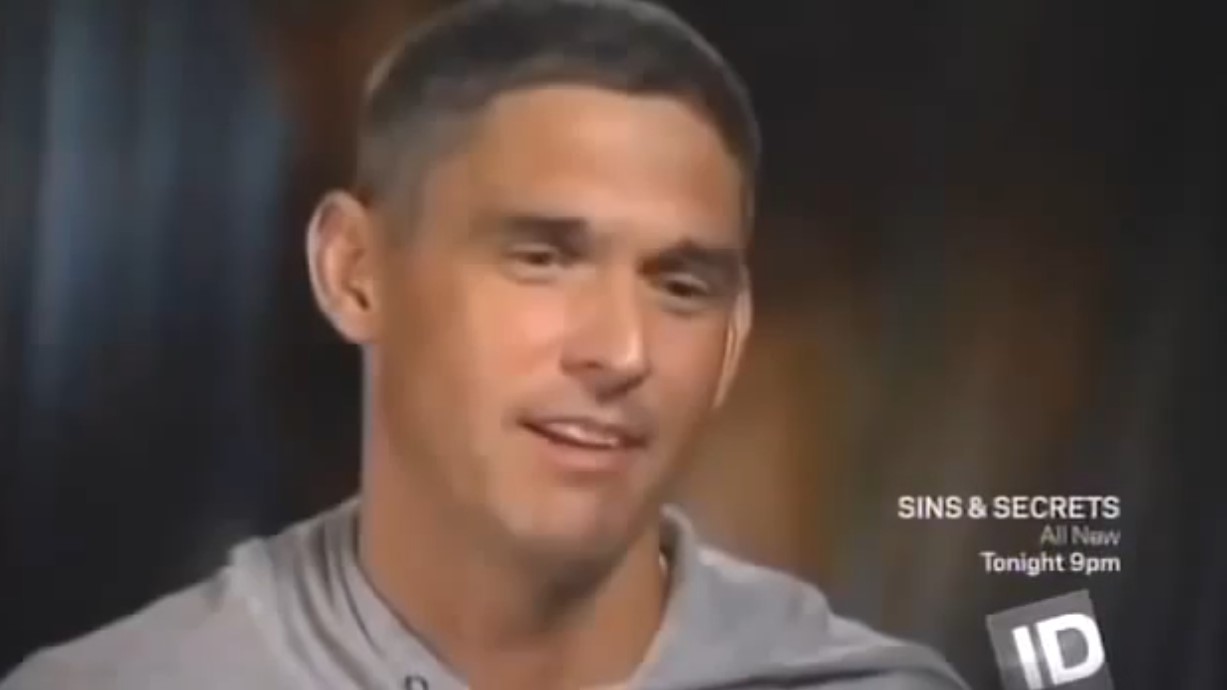 Surprisingly, in the following days, two other witnesses claimed to have seen the same white car, either parked at the Foley residence or driving away, all within two hours of the homicide. The new evidence helped Tom get a retrial, but this time, the prosecution presented two witnesses who claimed that the suspect flirted with them and talked about leaving Dar before the homicide. Still, the evidence wasn't enough, and Tom Foley was acquitted of all charges in 2011.
Following his acquittal, Tom regained custody of his son, Heath, and was relieved to embrace his fatherly duties. Moreover, he dedicated himself to discovering the truth about his wife's murder and even collaborated on the book 'The Ultimate Sacrifice,' which explains the reasons behind his acquittal. Besides, Tom even addressed the situation in a 2017 interview with News Channel 3.
Tom said, "It's been 8 years. It's been 8 years since she was killed, and something needs to happen, and it needs to happen now. I've got my life back together, but I still have this empty hole in my heart that, you know, this needs to happen. This needs to happen, especially for Heath. Heath needs to know who is responsible for his mom being killed." He even approached the courts and asked for compensation under the Wrongful Imprisonment Compensation Act in the same year. Nevertheless, while Tom still appears to reside in Coldwater, Michigan, reports mention that he has married again and even shares a child with his second wife.
Read More: Heath Foley: Where is Dar and Tom Foley's Son Now?