Investigation Discovery's 'Deadly Women: Bad to the Bone' follows the incredible story of Toni Jo Henry as she killed an innocent salesman to get her hand on a car to break into the Huntsville Prison to rescue her incarcerated husband on 1940 Valentine's Day. However, her accomplice betrayed her, and she eventually confessed to her crime. So, what is Toni's story? Here's what we know so far.
Who is Toni Jo Henry?
Toni Jo Henry was born Annie Beatrice McQuiston near Shreveport in Caddo Parish, Louisiana, on January 3, 1916. She was a free-spirited and determined girl from the start, and she was only six when her mother died of tuberculosis in 1922. Toni's sisters studied hard to become nurses, her brothers worked as laborers, and she worked in a macaroni factory at thirteen. As she grew up, her beauty increased manifold, and she got more and more out of control. Eventually, Toni resigned and started working in a Shreveport brothel.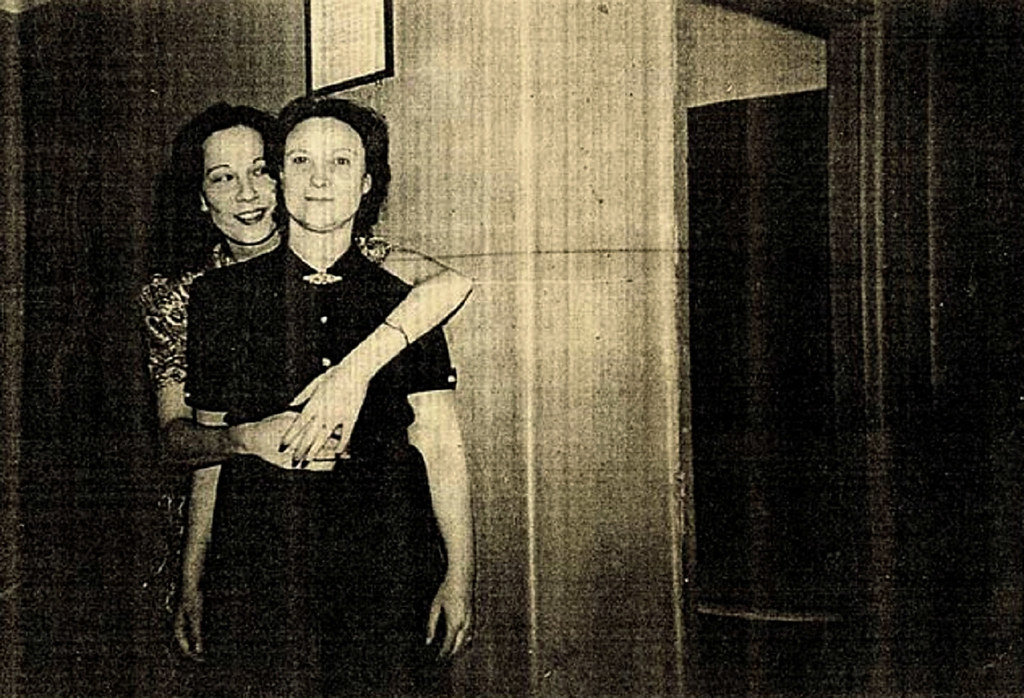 According to the show, Toni became a regular user of alcohol, marijuana, and cocaine and worked as a sex worker to feed her drug addiction. She also ditched her birth name and settled for a more suitable name for her profession — Toni Jo Henry. While working at the brothel, she met 26-year-old Claude "Cowboy" Henry in the fall of 1939. He was a down-on-his-luck prize fighter with a lengthy history of petty crimes and violence. However, Toni and Claude fell in love and were married on November 25, 1939.
The newlyweds honeymooned in southern California, and Claude reportedly succeeded in aiding Tony to discard her harmful drug addictions. Yet, their marital bliss did not last long, with he being arrested for a crime he committed before their marriage. According to police reports, a drunken Claude had mauled a former San Antonio police officer to death in a bar fight in Texas. A court found him guilty of murder charges, and he was sentenced to 50 years in the Texas State Penitentiary at Huntsville, Texas, in January 1940.
According to the show, Claude's bride heard the lengthy sentence and shrieked, "I'll get you out, Cowboy! Don't worry!" Toni took her promise seriously, shifting to Beaumont, Texas, close to the Huntsville prison. She began plotting to get her groom out of jail. Nevertheless, it was daunting, given she had no money, getaway vehicle, or weapons. Toni also did not give off the vibe of smuggling files and tools in lunchboxes in the prison while going to meet her beau.
But Toni's spirits were lifted when she met a young man, Harold "Arkie" Arkinsaw Burks from Arkansas. He had served a sentence in Huntsville and claimed detailed knowledge of the jail. A serviceman, Arkie, was absent without leave from the army, and together they plotted to get Claude out of prison. He suggested they loot a bank in Camden, Arkansas, to amass enough money to facilitate their daunting task. Toni recruited her acquaintances to steal pistols for her from a gun shop, and they posed as newlyweds to hitch lifts to Arkansas.
How Did Toni Jo Henry Die?
On the evening of February 14, 1940, Toni and Arkie were in Orange, Texas, searching for another ride when they met Joseph P. Calloway. The 41-year-old salesman was delivering a new Ford V8 Coupe to Jennings, Louisiana, for a friend when he saw the young "couple" and decided to offer them a ride. Thinking the car would be the perfect getaway automobile, Tori made Joseph strip naked and climb into the trunk at gunpoint. After driving to a secluded spot, she killed him execution-style with a single shot from her .32-caliber.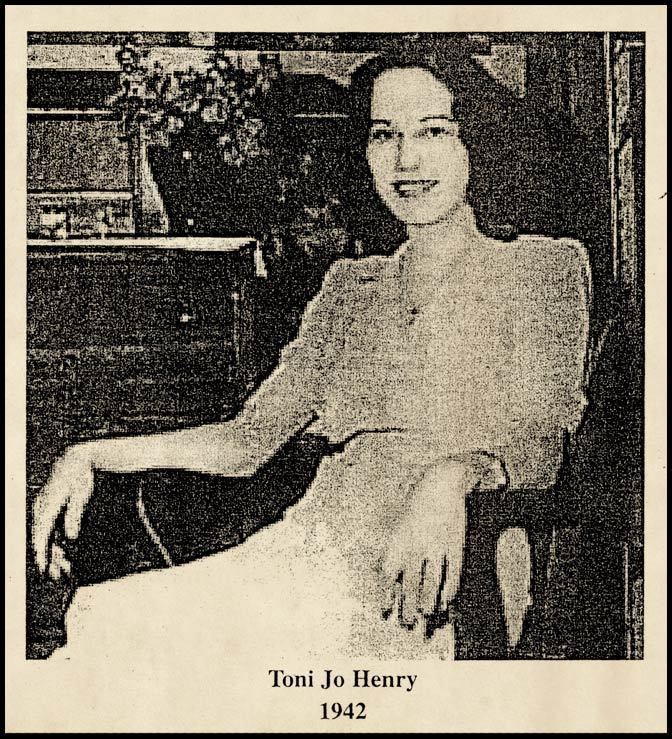 Toni then took Jonathan's clothes for Claude to change into after they supposedly broke into the prison to facilitate his escape. Nonetheless, Arkie was unnerved by the cold-blooded killing and escaped with the car while they were holed up in a cheap Camden motel. Deserted by her accomplice, Toni used the last of her money to purchase a bus ticket and returned to Shreveport. She temporarily stayed with a friend's aunt, who was suspicious of her and contacted authorities.
When the officers came, a nervous Toni confessed about the crime to them, even though they initially refused to believe the ludicrous story. However, she showed them the murder weapon and helped them find Jonathan's body, who was thought to be missing at the time. Moreover, the authorities persuaded her to name Arkie, and he was arrested soon. Toni's first trial began on March 27, 1940, amidst massive press coverage in Lake Charles. She tried to shift the blame onto her accomplice, yet a jury found her guilty of murder and sentenced her to death.
Toni was granted two more trials in February 1941 and January 1942, but the outcome remained the same every time — she was convicted and sentenced to death. Amidst her ongoing legal tussles, Louisiana changed its execution method from hanging to electrocution, and she became the only woman executed in Louisiana's electric chair. Toni Jo Henry was executed by electrocution in Lake Charles prison's basement in Louisiana's portable electric chair at 12:05 PM on November 28, 1942.
Read More: Kaitlin Bennett Assault: Where is Charles Warren Now?