In 'Tonikawa: Over The Moon For You' or 'Tonikaku Kawaii' season 2 episode 2 titled 'On the Subject of Happiness,' Nasa's homeroom teacher Miss Yanagi accidentally meet him one evening and is shocked to learn that he is married. Although she initially feels unsure about the young couple, her perspective on life changes drastically after she meets Tsukasa. One day, a suspicious-looking man who appears to be working for the yakuza visits the bathhouse looking for Nasa. Although Tsukasa is prepared to fight him for her husband, she is later shocked to learn who he really is. Here's everything you need to know about the ending of 'Tonikawa: Over The Moon For You' or 'Tonikaku Kawaii' season 2 episode 2. SPOILERS AHEAD!
Tonikawa: Over The Moon For You Season 2 Episode 2 Recap
While working on his laptop, Nasa points out that the equation that the tutor is talking about is not right. Tsukasa is impressed that he even managed to notice something so insignificant and points out that he must have been hard to deal with for his teachers. Although Nasa initially disagrees, he then realizes that his wife is actually right. Elsewhere in his school, his teacher Miss Yanagi feels that the school grades are dropping recently.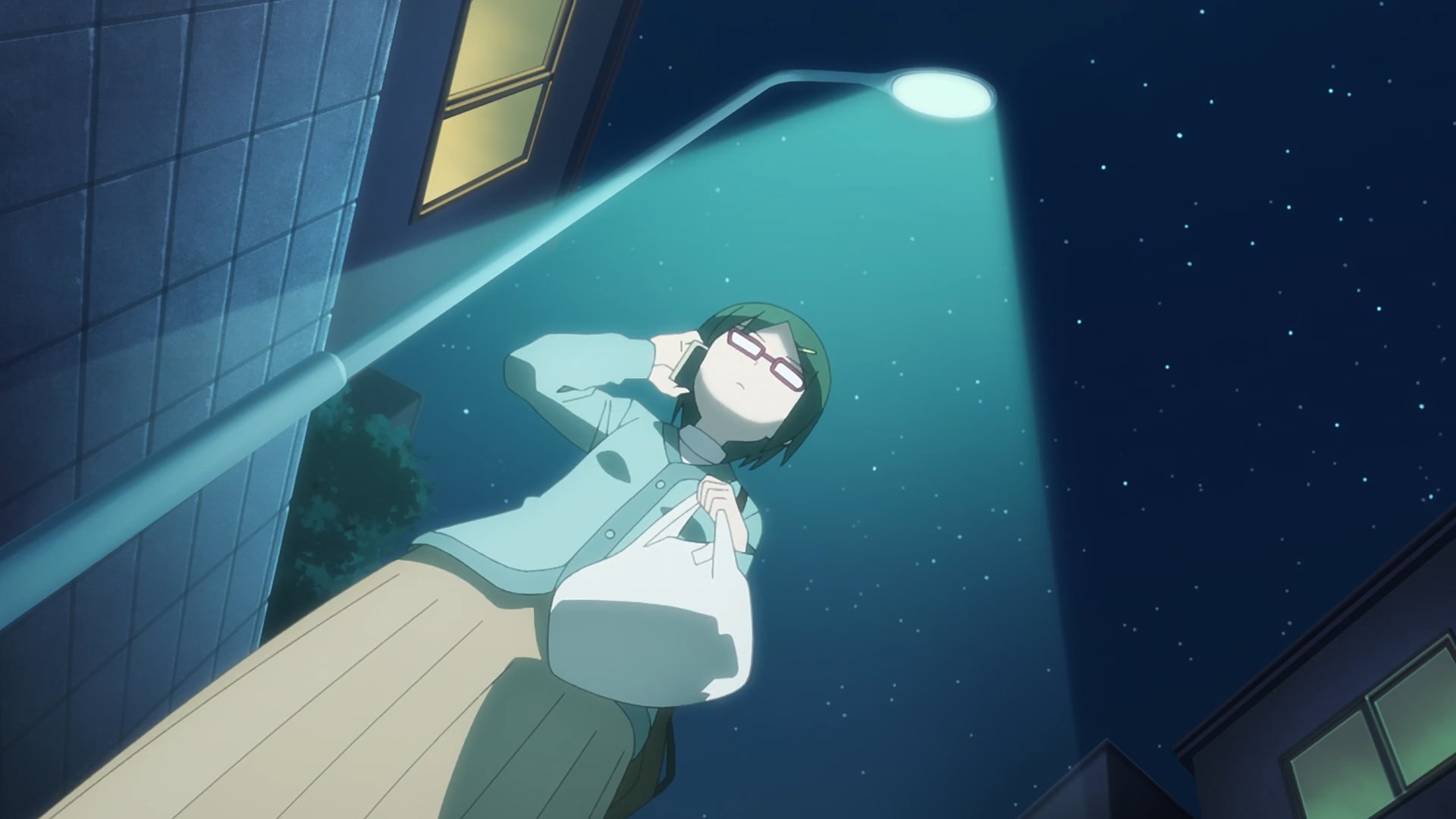 However, Yanagi then realizes that the grades were always average and they appeared inflated thanks to the efforts of Nasa when he studied there. Unlike her colleagues, Yanagi is overwhelmed by work and takes life too seriously. So when another teacher named Taniguchi approaches her to go to the amusement park with him, she gets quite mad. Later that evening, he has an unexpected encounter with Nasa and is shocked to learn that he is married. She is concerned that he probably met the wrong person and visits his house to learn more about his wife.
Yanagi is shocked to meet Tsukasa since she seems quite ordinary, challenging her misconceptions. The couple opens up about their philosophy of life and ends up encouraging Yanagi to live in the moment and not worry too much about the future. While returning home, she calls Taniguchi to make plans for the amusement park. Somedays later, a suspicious-looking man visits the bathhouse looking for Nasa. Tsukasa is prepared to fight him for the sake of her husband but later learns that he is Nasa's cousin who just acts as if he belongs to the yakuza.
Tonikawa: Over The Moon For You Season 2 Episode 2 Ending: Why Does Ginga Meet Nasa?
Eventually, Ginga reveals why he paid Nasa a visit out of the blue. It turns out that he and his friends actually found an abandoned cat in the park and decided to take care of it. However, they later realize that they cannot let it go as it violates some animal protection laws. They have tried hard to find the real owners but to no avail. Meanwhile, the cat has become quite a nuisance for Ginga and his friends. Since he no longer knows what he should do, he met Nasa with the hope that he will give some advice.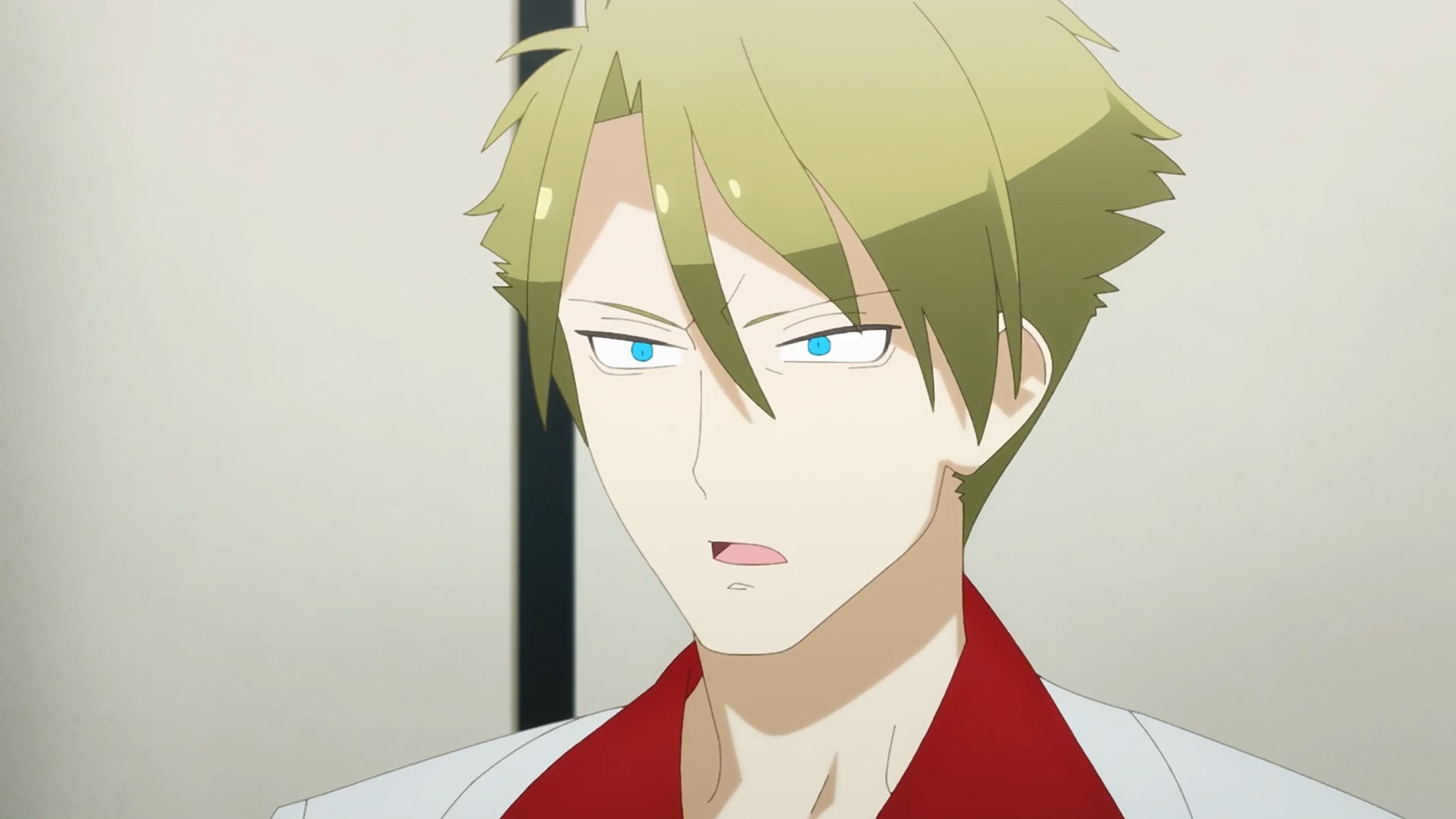 Nasa does not feel that finding the real owners is the priority right now and asks his cousin why he did not take the cat to a veterinarian for a checkup. Ginga immediately realizes that he has made a mistake and then everyone takes the cat to the doctor immediately. At the hospital, Nasa explains all the checkups he wants the veterinarian to do and ensures that the cat gets the much-needed professional attention immediately. There Tsukasa names the cat Toast and Nasa notices that his new pet is not really fond of him, which is strange since it is quite affectionate towards his wife.
When Nasa meets Ginga again, he explains to his cousin everything he wants him to buy for the cat. Tsukasa is quite impressed with his knowledge and Nasa opines that this is an important responsibility since cats can't really take care of themselves. Once Toast gets discharged from the hospital, Nasa and Tsukasa take it home. Interestingly, the cat wakes Nasa at night whenever it needs food and does not really give him any attention otherwise. On the other hand, Toast always plays with Tsukasa and appears to have a soft side for her.
Read More: Best Rom Com Anime