Scarlett Johansson is an American actress and singer. She is the world's highest-paid actress, has made multiple appearances in the Forbes Celebrity 100, and has a star on the Hollywood Walk of Fame. She aspired to be an actress from a young age, and first appeared on stage in an Off-Broadway play as a child. She made her film debut in the fantasy comedy 'North' in 1994 and was nominated for an Independent Spirit Award for 'Manny & Lo' in 1996. She gained further recognition for her work in 'The Horse Whisperer' in 1998 and 'Ghost World' in 2001.
She shifted to adult roles in 2003 with her performances in 'Lost in Translation' for which she won a BAFTA Award for Best Actress and 'Girl with a Pearl Earring'. She was nominated for four Golden Globe Awards for these films, and for playing an estranged teenager in the drama 'A Love Song for Bobby Long' in 2004, and a seductress in the psychological thriller 'Match Point' in 2005. Other films during this period include the mystery thriller 'The Prestige' in 2006 and the comedy-drama 'Vicky Cristina Barcelona' in 2008. She also released two albums: 'Anywhere I Lay My Head' in 2008 and 'Break Up' in 2009, both of which charted on the Billboard 200.
In 2010, she debuted on Broadway in a revival of 'A View from the Bridge', which won her a Tony Award for Best Featured Actress. Later that year, she began portraying Black Widow in the Marvel Cinematic Universe. She voiced an intelligent computer operating system in the 2013 comedy-drama 'Her', and played an alien in the 2013 science fiction film 'Under the Skin', and a woman with psychokinetic abilities in the 2014 science fiction action 'Lucy'. She was the highest-grossing actress of 2016 and is also the highest-grossing actress of all time in North America in nominal dollar terms.
At this point, the question that might be circling your mind is what is the next Scarlett Johansson movie? Well, the good news is that we have a clear answer to that question. Here's the list of upcoming Scarlett Johansson films scheduled to release in near future. We can only hope that these latest Scarlett Johansson movies will be as good as some of her recent ones.
7. Jojo Rabbit (2019)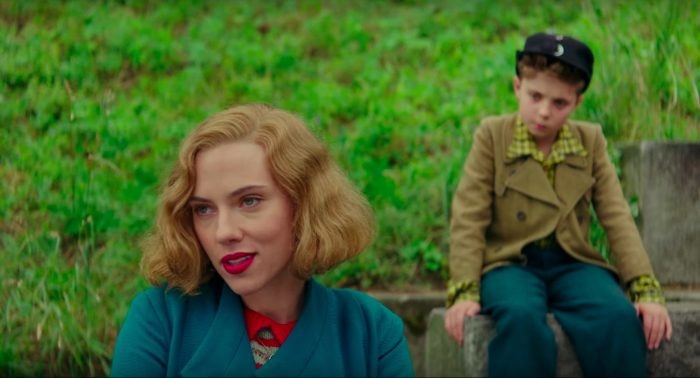 'Jojo Rabbit' is an upcoming dark comedy-drama film written and directed by Taika Waititi, whose screenplay is based on the book 'Caging Skies' by Christine Leunens. The film stars Roman Griffin Davis, Scarlett Johansson, Waititi, Sam Rockwell, Rebel Wilson, and Thomasin McKenzie and is scheduled to release on October 18, 2019. The film follows Jojo "Rabbit" Betzler, a young boy living during World War II. His only escapism is through his imaginary friend, an ethnically inaccurate version of Adolf Hitler, who pushes the young boy's naive patriotic beliefs. However, this all changes when a young Jewish girl challenges those views and causes Jojo to face his own issues.
Read More: Brad Pitt Upcoming Movies
6. Marriage Story (2019)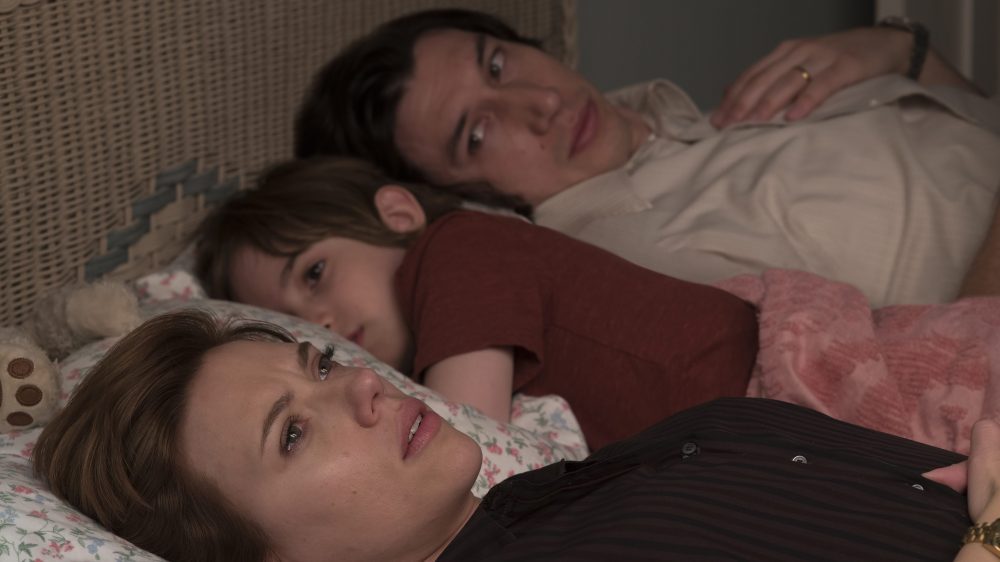 Noah Baumbach has written and directed an upcoming comedy film starring Adam Driver and Scarlett Johansson as a couple who are getting divorced, with a supporting cast of Laura Dern, Merritt Wever, Ray Liotta, and Azhy Robertson. In November 2017, it was announced Adam Driver, Scarlett Johansson, Laura Dern, Merritt Wever, and Azhy Robertson had joined the cast of the film, with Noah Baumbach directing from a screenplay he wrote. David Heyman will produce the film under his Heyday Films banner, and Netflix will produce and distribute the film. The movie promises to look at the love story between Driver and Johansson's characters as the two go through a divorce. Having made its debut at the Venice Film Festival, the movie has already garnered high praise from critics, with Johansson and Driver's performances being lauded. The film is scheduled to have a limited release on November 6, 2019, before digital streaming on December 6, 2019.
Read More: Jennifer Aniston Upcoming Movies
5. Black Widow (2020)
Marvel Studios' 'Black Widow' stand-alone movie will be directed by Cate Shortland, the Australian filmmaker perhaps best known for the Nazi drama 'Lore'. Marvel's action-adventure project will star Scarlett Johansson, who has been playing the character in previous MCU films. Jac Schaeffer has written the most recent draft for 'Black Widow'. 'Black Widow' is reportedly set before the events of the first Avengers movie and sees the actress reprise the role of the Russian spy turned superheroine. The movie will be Marvel's second female-focused film after 'Captain Marvel'. It has been hinted that Black Widow has had an intriguing and action-filled past, and it will be fascinating to see the movie attempt to explore a side to the character that we are not aware of.
Read More: Anne Hathaway Upcoming Movies
4. Reflective Light (TBA)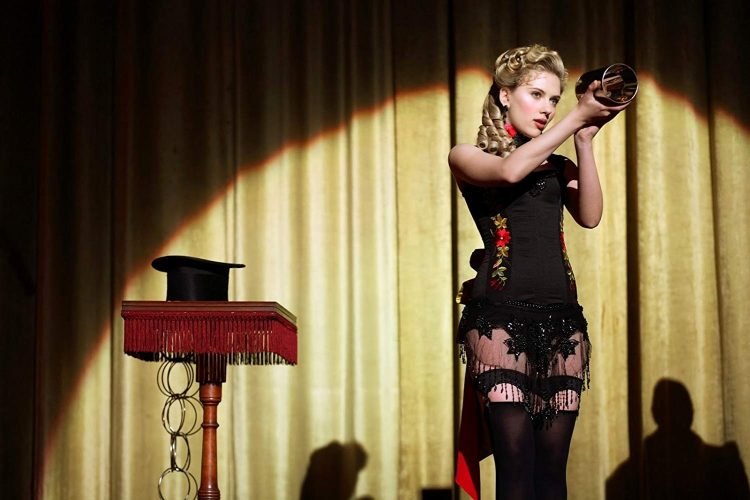 Scarlett Johansson is expected to star in the Focus Features drama 'Reflective Light'. Art photographer Gregory Crewdson is making his directing debut with Marc Platt producing along with Platt Productions' Jared LeBoff. The film is an adaptation of the 2014 Carla Buckley novel 'The Deepest Secret', which Crewdson and partner Juliane Hiam have adapted. The picture follows a teenage boy who suffers from a malady that makes him gravely allergic to sunlight. If Johansson's deal goes through, she would play his mother, so devoted to her son's care that she has alienated the rest of their family, creating an oddly sustainable nocturnal lifestyle for him at the expense of her own well-being. When a neighborhood girl goes missing, the balance that kept them afloat begins to unravel.
3. The Psychopath Test (TBA)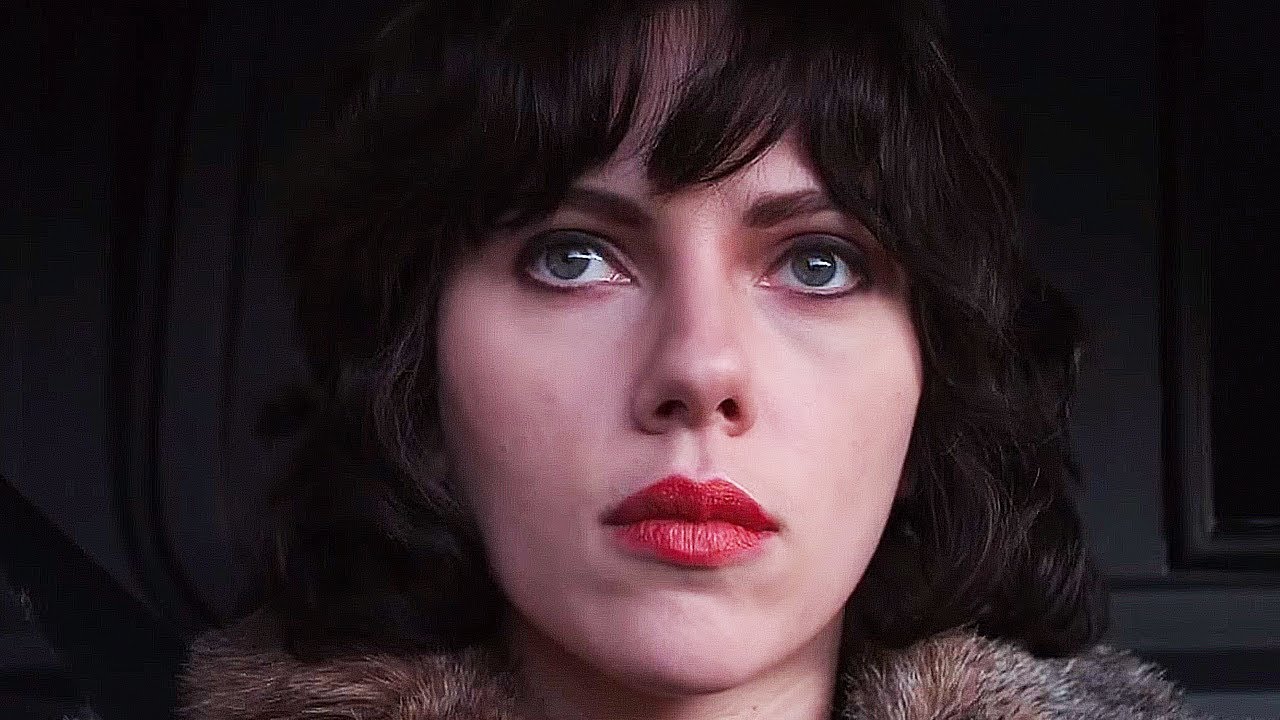 Scarlett Johansson is in talks to star in director Jay Roach's (known for 'Meet the Parents') film adaptation of best selling novel, of the same name, by Jon Ronson. This thriller revolves around the study of psychopathic behavior. It answers an important question – Whether psychopathy can be clearly defined? Can psychopaths who literally have no empathy be diagnosed? The details of the lead role of Scarlett remains unspecified as of now. This movie certainly has a potential and we'd love to see Scarlett in a different role!
2. Tangerine (TBA)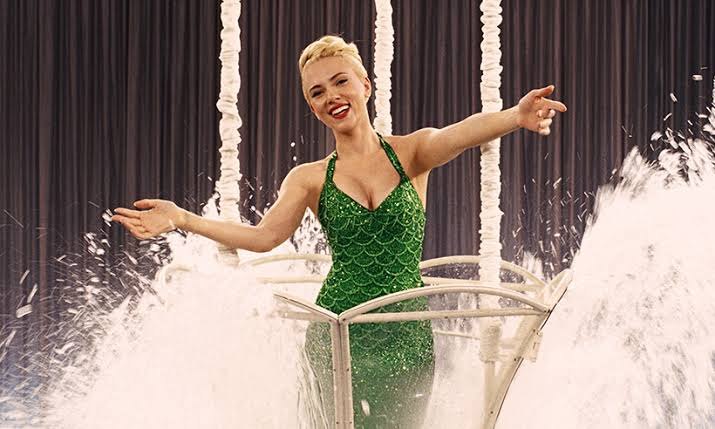 George Clooney is rumored to be producing this psychological thriller based on Christine Mangan's novel. The story is set in 50's Morroco where the lives of two college roommates, Alice and Lucy, intersect after many years and a secret unfolds after the disappearance of Alice's husband. Scarlett Johansson will play the intrigue laden role of Alice Shipley in the movie. Clooney and Scarlett have teamed up before for Coen Brother's 'Hail Caesar!' Though Clooney will not appear in front of the screen this time, we hope that this duo delivers.
1. The Beautiful and the Damned (TBA)
Scarlett Johansson is in talks to essay the role of Zelda Fitzgerald, wife of famous author F. Scott Fitzgerald (the man behind 'Great Gatsby'), in this biographical drama. It is a controversial role for Scarlett who will portray a mentally troubled novelist and socialite on screen. The story revolves around the boisterous relationship of Zelda and Scott. This doomed love story will surely be an exciting experience, a tough role that needs a tougher actress!
ALREADY RELEASED
Avengers: Endgame (2019)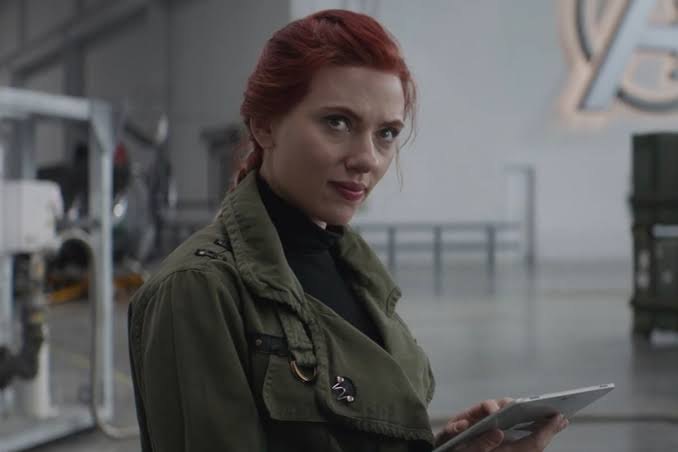 'Avengers: Endgame' is an American superhero film based on the Marvel Comics superhero team, the Avengers, produced by Marvel Studios and set for distribution by Walt Disney Studios Motion Pictures. It is the direct sequel to 2018's 'Avengers: Infinity War' and the 22nd film in the Marvel Cinematic Universe (MCU). The film is directed by Anthony and Joe Russo with a screenplay by Christopher Markus and Stephen McFeely and features an ensemble cast of actors from previous MCU films.
The premise of the movie deals with the surviving heroes trying to cope with Thanos' devastating snap that erases half of the universe's population in 'Infinity War'. Although they are bent on revenge, they kill Thanos early on in the movie but are unable to reverse his actions since he destroys the Infinity Stones. Out of ideas, the heroes desperately try time travel, planning to nip the action in the bud. This leads to yet another violent confrontation with the Thanos from another timeline. Following an all-out battle, the Avengers finally win, but not without heavy sacrifices on part of the heroes. Scarlett Johansson reprises her role as Black Widow in the movie and proves once again that a hero is defined by courage and actions rather than superpowers.
Read More: Brad Pitt Upcoming Movies