In Epix's 'Billy the Kid,' we see a fictionalized version of the titular outlaw's life, giving us a glimpse into his short career as an infamous criminal. While much has been said about Billy the Kid over the years, many gaps remain in his story and those of the people connected to him. The Epix series fills in these gaps to present a coherent version of events, focusing on the troubled beginning of the hero, who seems to be nothing but a victim of circumstance. The first season also introduces us to Pat Garrett, who goes on to become an instrumental character in Billy's story, but he is yet to become the man that everyone knows him to be. If you are wondering whether the show accurately depicts Garrett's origin story, here's what you should know. SPOILERS AHEAD
Did Pat Garrett and Billy the Kid Ride Together for Jesse Evans Gang?
In 'Billy the Kid,' we meet Pat Garrett, an outlaw who joins Jesse Evans' gang. He and Billy cross paths in a saloon, and then Garrett takes Billy to Evans, with whom the Kid had fallen out the last time they saw each other. Garrett joins the gang when they are hired by Murphy but leaves the picture right before the Lincoln County war is about to begin. He kills one of the farmers who had signed a contract with Murphy and is arrested for it. However, instead of sending him to prison, Murphy sends him to become a lawman.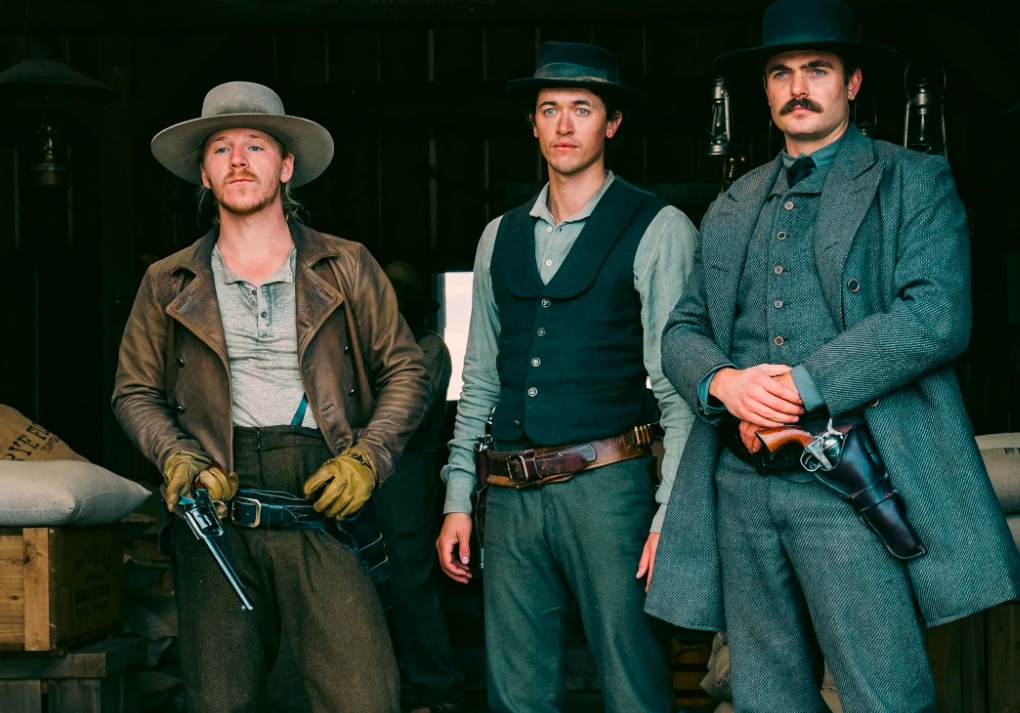 Anyone who knows Billy the Kid's story knows that it was Pat Garrett who ended his life in 1881. By then, Billy had earned his notoriety while Pat had become a lawman. He was appointed the sheriff of Lincoln County. Reportedly, as Garrett was about to take over officially, he warned Billy to leave the place and go somewhere else where Garrett wouldn't have the authority to arrest him. Does this mean that the show got it right? Did they know each other before Garrett became a lawman? Was he really an outlaw before he switched sides?
Like most things in Billy the Kid's story, there is no written record to confirm that Pat Garrett had ever been an outlaw and rode with the gangs, much less with Billy the Kid and Jesse Evans. He did, however, have murder on his hands. It is believed that he had been working as a buffalo hunter in Texas, where he killed another hunter in a bout of anger. Following this, he moved to New Mexico, where he worked on a ranch and then took a job as a bartender, which is how he might have come in contact with Billy the Kid.
It is known that Garrett used to gamble, and with him working the bar, it is highly likely that he and Billy the Kid could have been acquainted. The concrete proof of their crossing paths before Garrett became a sheriff comes from a photograph in possession of a North Carolina lawyer named Frank Abrams. According to the NY Times, a few years ago, Abrams bought a rare photograph at a flea market. At the time, he didn't pay attention to the people in the tintype photo and confessed that he joked that it was the picture of Jesse James.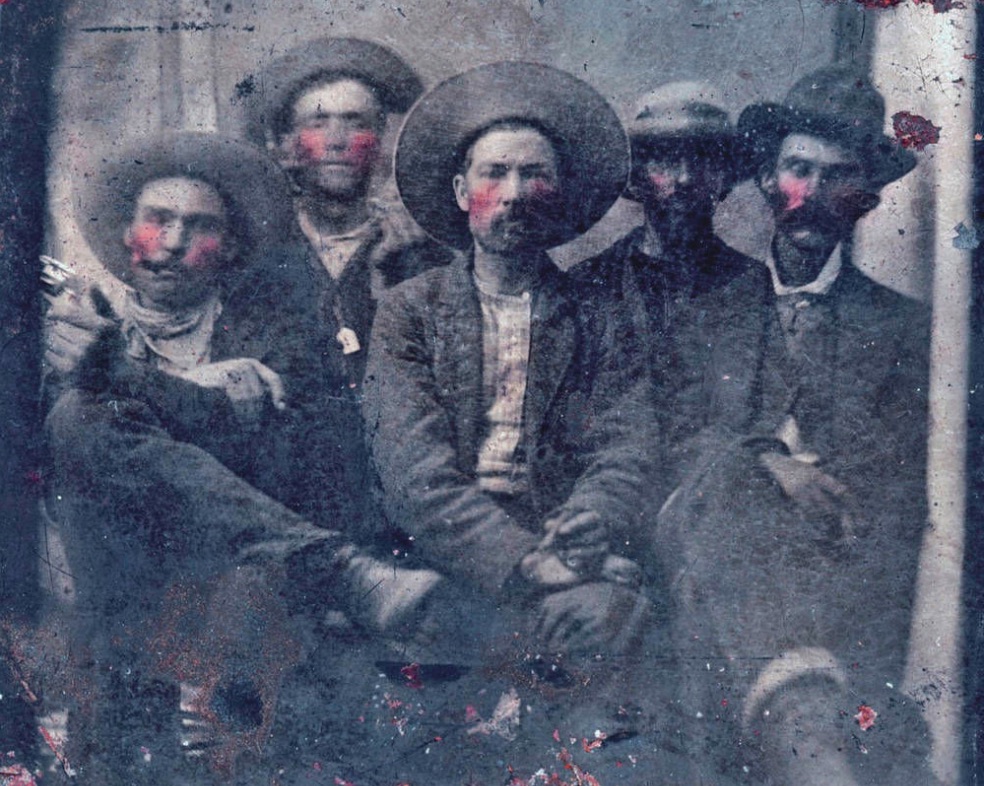 It wasn't until later that he realized Pat Garrett was in the picture, on the far right. And then, he noticed another person (second from the left) who looked like Billy the Kid, whose pictures Abrams compared with the ones on the Internet. When he took it to experts, the tintype was authenticated and confirmed to have been taken between 1875 and 1880, and the two men were confirmed to be Billy the Kid and Pat Garrett.
This means there was a prior connection between the men, and Garrett's acquaintance with Billy and his ways might have been one of the reasons behind his success in arresting and later killing the outlaw. However, the picture only confirms that they were in the vicinity around that time but says nothing of Garrett's own past. Thus, we can say that Garrett being an outlaw in the TV show is yet another gap the writers have filled to serve the plot.
Read More: Was Billy the Kid Friends With Jesse James? Did They Know Each Other?