Considered one of the worst political scandals in the history of the United States, Watergate continues to intrigue people over five decades after it happened. While the break-in itself has largely come to be regarded as a colossal blunder, the methods the Nixon administration used to conceal the burglary are different. 'White House Plumbers' is HBO's rendition of this incident, partly based on the 2007 non-fiction book 'Integrity: Good People, Bad Choices, and Life Lessons from the White House' by Egil "Bud" Krogh and his son Matthew Krogh. Told through the perspectives of two of its masterminds, E. Howard Hunt (Woody Harrelson) and G. Gordon Liddy (Justin Theroux), the political satire explores the effects of the scandal on the immediate families of these two men. As the series concludes, we are offered a vague explanation of what happened to them after Watergate. Here is what we know about it. SPOILERS AHEAD.
What Happened to E. Howard Hunt after Watergate?
As 'White House Scandal' depicts,' Everette Howard Hunt, Jr. and his first wife Dorothy had four children together: two daughters, Lisa and Kevan, and two sons, Howard St John and David. Dorothy died in the United Airlines Flight 553 crash in Chicago on December 8, 1972. During the trial, Judge John Sirica was especially severe to Howard and his co-defendants because he believed they were hiding higher-level cover-ups at the White House and gave some of them provisional sentences of up to 40 years, with Howard receiving 35 years. Eventually, he was sentenced to 30 months to 8 years in prison. Howard was initially incarcerated at Federal Correctional Complex, Allenwood, where he suffered a minor stroke. He was later moved to a low-security Federal Prison Camp at Eglin Air Force Base, Florida, spending a total of 33 months incarcerated before his release on conspiracy charges.
Howard was about 60 years old when he came out of prison. He then met and married a school teacher named Laura, with whom he had two more children, Austin and Hollis. The couple reportedly moved to Guadalajara, Mexico, where they spent five years before returning to the US and making Miami, Florida, their home.
Since the revelation that Howard was one of the masterminds of Watergate, there has been much speculation about his involvement in the JFK assassination. Howard backed the findings of the Warren Commission, which concluded that Oswald acted alone. But the claims against him began to mount up, especially because of the belief that he was in Dallas, Texas, when Kennedy was assassinated there on November 22, 1963, despite the fact that he was given a clean chit by the Rockefeller Commission. This prompted him to launch a series of lawsuits, most of which he lost. Howard was initially awarded $650,000 in damages in a libel case against the Liberty Lobby, but the judgment was later overturned.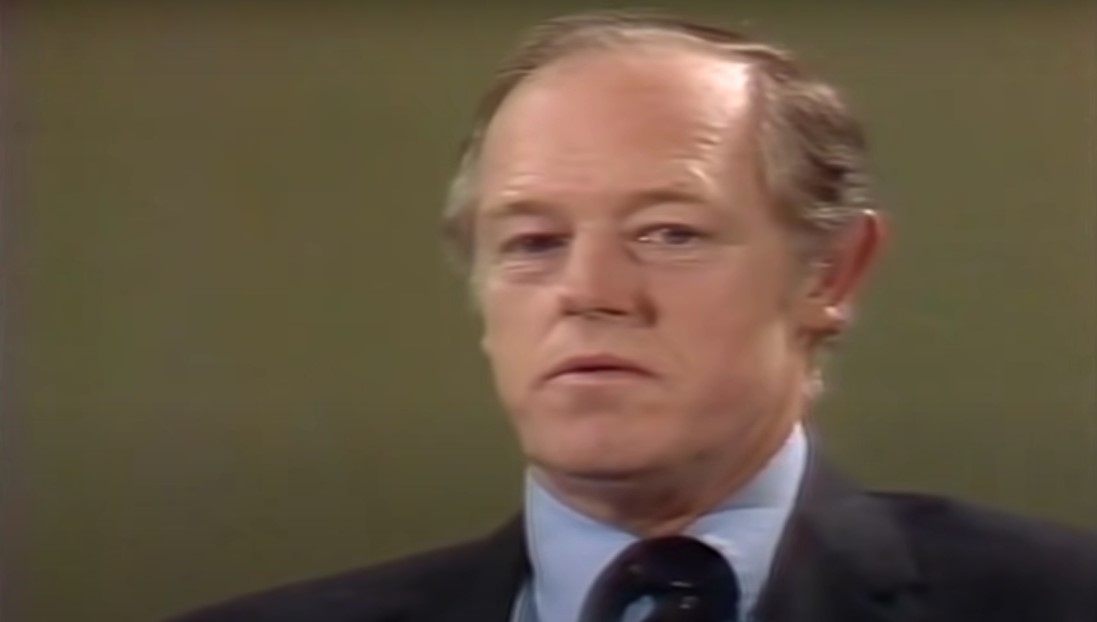 Howard published his first autobiography, 'Undercover: Memoirs of an American Secret Agent,' in 1974. He was also a fiction author, writing formulaic spy novels under his own name and various pseudonyms, including Robert Dietrich, P. S. Donoghue, David St. John, and John Baxter. Almost all the novels he wrote with a pen name were published before Watergate. Afterward, he started to use his own name in the novels.
Toward the end of his life, he reconciled with his four children from his first marriage. Howard passed away due to pneumonia on January 23, 2007. He was 88 years old at the time. He is interred at Prospect Lawn Cemetery in his hometown of Hamburg, New York. His second memoir, 'American Spy: My Secret History in the CIA, Watergate, and Beyond, reportedly ghost-written by Greg Aunapu, was published in March 2007. After his death, his two older sons, St. John and David, claimed that their father had confessed his involvement in the JFK assassination on his deathbed. But this was disputed by other members of the family. Kevan Hunt accused her brothers of "elder abuse." The Los Angeles Times investigated the claims and found them to be inconclusive.
What Happened to G. Gordon Liddy after Watergate?
George Gordon Battle Liddy was sentenced to 20 years in prison and fined $40,000 by Sirica, but President Jimmy Carter commuted the sentence to 8 years in 1977. He was eventually released after spending four and a half years incarcerated on September 7, 1977. Unlike Howard, who pretty much led a quieter life besides publishing his books, Liddy had a prominent post-Watergate career. He became a well-known lecturer, delivering speeches at various colleges and was named the top speaker on the college circuit in 1982 by The Wall Street Journal. Liddy collaborated with psychologist and author Timothy Leary in a debate tour which became the subject of the 1983 documentary film 'Return Engagement.' The title is a call-back to a 1966 encounter. At the time, Liddy was serving as a prosecutor in Dutchess County, New York. A raid was conducted on a drug cult, during which Leary was arrested.
Liddy also appears in the 1994 BBC and Discovery documentary 'Watergate' and asserts himself to be as repentant as ever. He was a prominent and controversial radio talk show host. His program premiered in 1992 and became so popular that it went to national syndication before ending in 2012. Liddy also had a private security and counter-surveillance firm called G. Gordon Liddy & Associates, a company in which he collaborated with the former Niles, Illinois, police officer Thomas E. Ferraro Jr. Ida "Maxie" Wells, a former secretary at the Democratic National Committee Headquarters at the Watergate, sued Liddy for defamation in 1999, but the case was ultimately dismissed.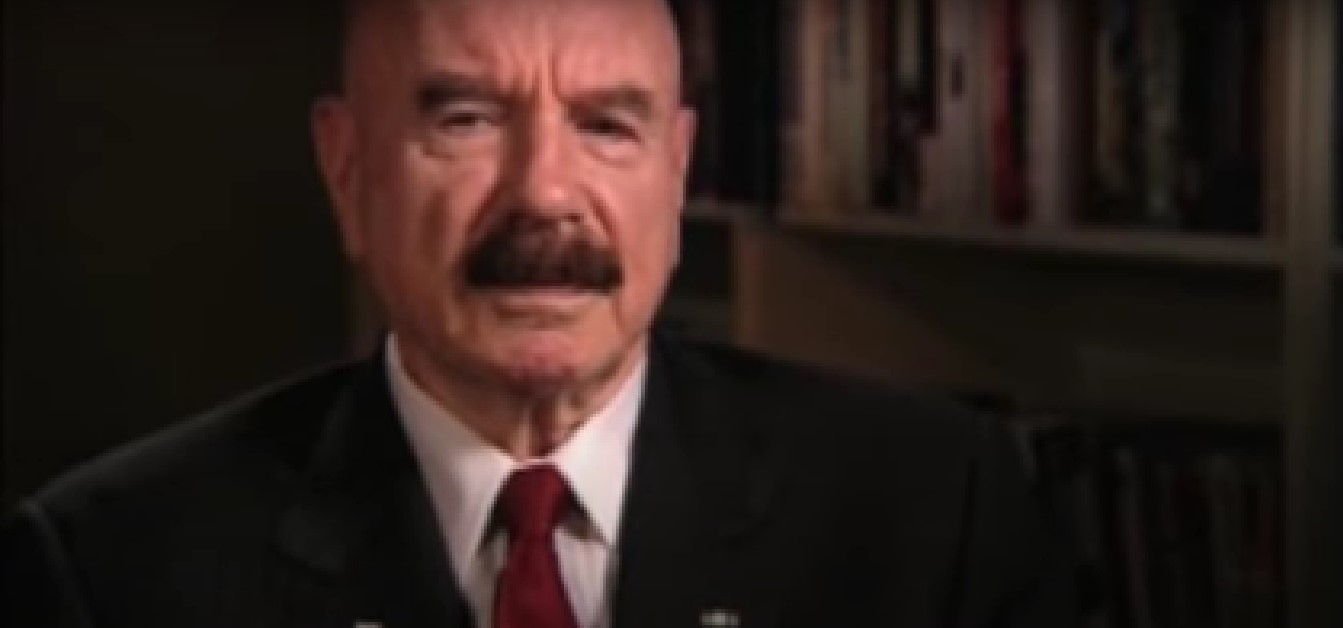 Liddy's autobiography, 'Will,' was published in 1980 and became a bestseller, which led to a 1992 NBC telefilm adaptation. He published two other non-fiction books, 'When I Was a Kid, This Was a Free Country' (2002) and 'Fight Back! Tackling Terrorism, Liddy Style' (2006), and two novels, 'Out of Control' (1979) and 'The Monkey Handlers' (1990). Liddy had a modest acting career, appearing in projects such as 'Miami Vice,' 'Perry Mason,' 'Rules of Engagement,' and '18 Wheels of Justice.'
Liddy and his wife, Frances Purcell-Liddy, were married for 53 years until her passing in 2010. They had five children together: Thomas, Alexandra, Grace, James, and Raymond. Liddy passed away on March 30, 2021, in Fairfax County, Virginia. He was 90 years old, and his family reported that he had Parkinson's disease. He is interred at Saint Peters Cemetery in Poughkeepsie, Dutchess County, New York.
Read More: Were Howard and Liddy Friends in Real Life After Watergate?