Aiding several mothers overcome the highs and lows of birth-giving and personal dilemmas, Sister Hilda's contribution to the Nonnatus House becomes invaluable. However, Season 11 features Sister Hilda's journey to the Mother House. While there, she's advised to take midwifery in Chichester since the Nonnatus House can run perfectly without her help.
By the Christmas 2022 special of 'Call the Midwife,' Sister Hilda completely leaves behind her work at Poplar and decides to provide her services elsewhere. Fenella Woolgar has been embodying the amiable personality of Sister Hilda since season 8. Naturally, fans have been heartbroken to see her leave. So, if you're also curious to know more about the actress' exit and current whereabouts, then look no further because we've got all the answers right here!
Why Did Fenella Woolgar Leave Call the Midwife?
Facilitating an endearing exchange wherever she goes, Sister Hilda's mild demeanor contributed to several central themes of the show. Fenella Woolgar accurately brought out the good-humored and loquacious mannerisms of the character. Unfortunately, the television network hasn't released an official statement clarifying the actress' departure from the show. However, Fenella has expressed her interest in seeking other opportunities, thus clearing room for doubt.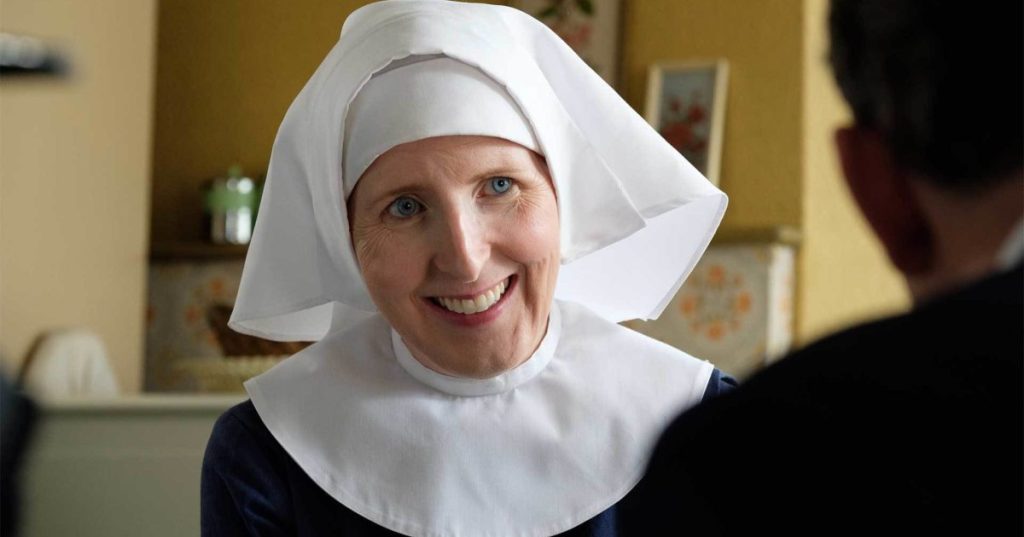 The part-Irish actress kickstarted her career in 2002. Some of her previous credits include, 'Doctor Who,' Woody Allen's 'Scoop,' and 'Vera Drake.' The Royal Academy of Dramatic Arts alum didn't just stick to portraying characters in front of the camera. She has also solidified her presence in theatrical productions and has earned countless accolades over the years. After joining the 'Call the Midwife' cast in 2018, Fenella went on to easily excel at the role of the affable nun.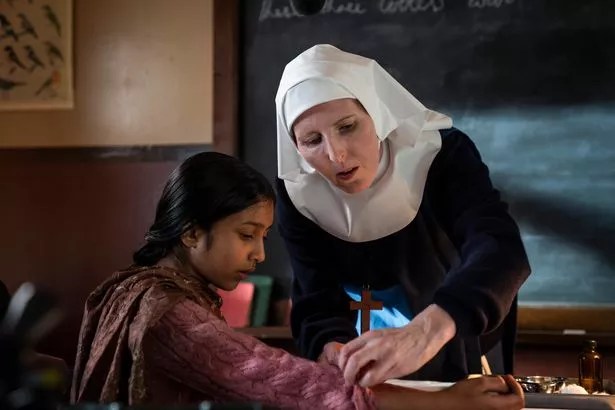 However, after almost five years since she joined the cast, news of her exit came to the fore. The character is seen making her exit when the 2022 Christmas festive special of the series kicks off. While Fenella has not expressed any immediate interest in returning to the show, her exit still leaves the door open for multiple storylines. Nevertheless, after devoting more than four years to the show, Fenella hoped to branch out her options and work on other projects. Naturally, taking a step back from 'Call the Midwife' became paramount to pursue other opportunities.
Where is Fenella Woolgar Now?
Having made her exit from the show, the actress has expanded her horizons and delved into different projects. While devoting time to her loved ones has been a significant priority for Fenella, she has also used this time to hone her skills in other aspects. Not just an actress but a skilled artist too, she has used her time away from television to turn prosaic objects into imaginative and inspiring subjects. Over the years, the television personality has repeatedly portrayed her artwork on social media.
However, since her exit from the series, she has devoted herself wholeheartedly to exponentiating her expressive abilities. She recently presented her artwork at the MAMA art exhibition at the Department Store Gallery in Brixton alongside other actors and artists. Apart from accruing renown for her artwork, the actress has also been busy with other projects. She has been working on an Apple TV+ series titled 'Debutante,' currently in production. The television period drama is filmed in Glasgow and is set in New York at the dawn of the 20th century.
Apart from a booming career and varied interests, Fenella enjoys equal bliss in her personal life. The actress has been married to Robert Harland for almost twenty years. The couple share three children together. While Fenella largely keeps the privacy of her children intact, she sometimes takes to social media to post a portrait of her children. The social butterfly also enjoys spending time with her friends and loved ones. When she's not busy working on a project or exploring prospective opportunities, she likes to take time out and unwind with her close friends and family. So, even though Fenella made an exit from 'Call the Midwife,' it is apparent that several great professional and personal milestones lay ahead.
Read More: Where is Call the Midwife Filmed?