When Amber Hagerman went missing from her grandparents' Arlington, Texas, house on January 13, 1996, her parents Richard Hagerman and Donna Williams, wasted no time in informing the police. However, they began fearing the worst when Amber remained missing for four days and had to experience the tragic loss of a child once the police found the victim's body in a nearby creek. Peacock's 'Amber: The Girl Behind The Alert' chronicles the gruesome murder and focuses on how her parents dealt with the sudden blow. Well, let's delve into the details surrounding the murder and find out where Amber's parents are at present, shall we?
Who Are Amber Hagerman's Parents?
Although Amber's parents, Richard Hagerman and Donna Williams, divorced before she went missing, the 9-year-old was close to both. Moreover, when they were together, Richard and Donna encouraged an environment of love and inculcated a sense of family in their children, which made Amber share a deep and intimate bond with her younger brother. In fact, Donna later mentioned that Amber loved acting like a caring mother when with her brother, and she could always be relied on to take care of him. Moreover, being a normal nine-year-old, Amber loved hanging out with other kids and would often ask permission from her parents to go outside. Yet, people had no idea that Amber's love for the outdoors would ultimately put her in harm's way.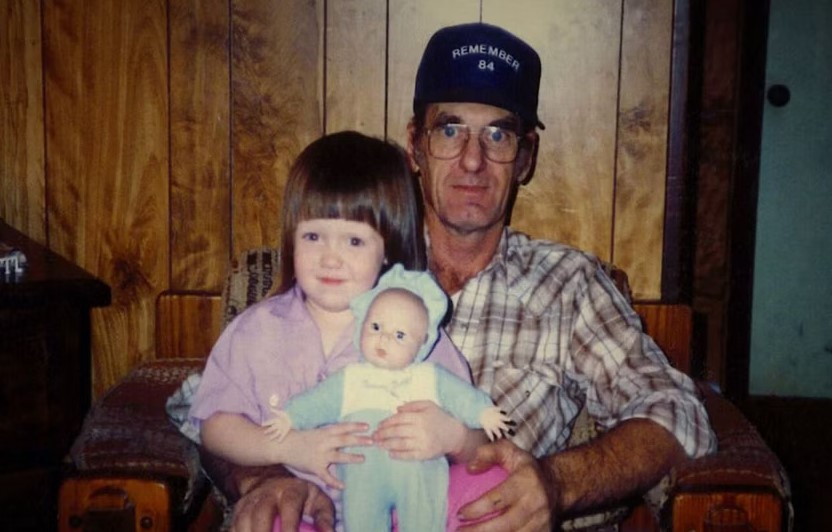 Donna mentioned that while she and her children traveled to Amber's grandparents' house in Arlington, Texas, on January 12, 1996, the nine-year-old and her brother asked permission to cycle outside the very next day. Since the request was not unusual, Donna gave them her permission but asked them not to venture outside the block. However, as Amber was feeling extra ambitious that very day, she decided to disregard her mother's warning and bike to an abandoned grocery store parking lot about two blocks away from the house. Her brother followed suit, but he soon remembered his mother's warning and decided it was best to turn back. Yet, Amber remained undeterred, and an eyewitness later spotted her cycling up and down the street near the parking lot.
Tragically, that was the last time anyone ever saw Amber as the eyewitness, later identified as Jimmie Kevil, saw a black truck drive up to the nine-year-old. Immediately after, a white or Hispanic guy jumped out of the truck, grabbed Amber, and shoved her into the vehicle. By the time Jimmie came out to help, the truck was long gone, and he wasted no time in reporting the kidnapping. Naturally, Richard and Donna were devastated to learn about what had happened to Amber, although they put their faith in the police force and were confident that their daughter would return home safely.
Unfortunately, that was not to be as four days after the kidnapping, authorities found human remains in a creek about four miles away from the abandoned parking lot. The remains were soon identified as Amber, and while she was found completely nude with bruises all over her body, an autopsy determined that the victim bled to death after the killer slashed her throat. Reports even mention that Donna and Richard were so broken by the news that they initially refused to believe the police but ultimately decided to help bring her killer to justice.
Where Are Amber Hagerman's Parents Now?
In the years following Amber's murder, her parents, Richard Hagerman, and Donna Williams, tried their best to bring her killer to justice. However, even though Jimmie Kevil provided a detailed description of the suspect and the truck, the police were never able to apprehend anyone. Unfortunately, the tragedy was too much for Richard, and although he tried his best to cope with the grief, Amber's father breathed his last in 2007.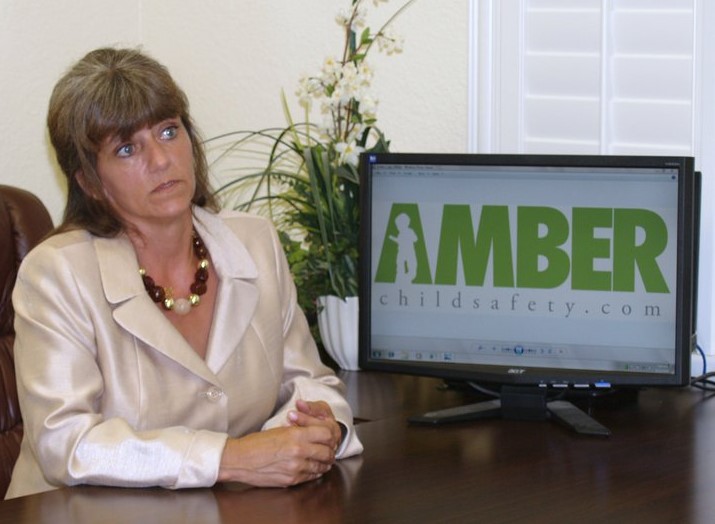 Meanwhile, Donna Williams led a private life following Amber's death, although she did her best to assist law enforcement officials in the investigation. Moreover, reports say she married a second time and has since become a child safety campaigner and a vocal advocate for lost and missing children. Donna was pleased to learn how her daughter's legacy was carried on through the Amber alert, and in an interview with KSAT said, "The AMBER Alert, I'm very very proud of it because it is… helping to save our children's lives. It's helped bring our children back to mommy and daddy and so it's another legacy from my daughter that she didn't die in vain. That she is still taking care of our little children as she did when she was here and I'm very very proud of my daughter and for all she has done for our children here." On top of it, she even addressed the public on the 25th anniversary of Amber's death and requested help to put her child's murderer behind bars. Nevertheless, Donna Williams currently resides in Arlington, Texas, where she works for The Tiponi Foundation and operates her own company, Amber Child Safety Systems, LLC.