When Jeanne Laudenberg befriended her future father-in-law, Adolph Laudenberg, little did she know that his shocking confession would haunt her for the next three decades. A similar thing happened with his son's ex-wife, Renée Laudenberg, when he admitted the same thing to her, and she was left with no choice but to contact the police. NBC's 'Dateline: The Santa Strangler' chronicles how Adolph admitted to murdering four women in the 70s to both his daughters-in-law and how their statements led to the investigation that finally brought them to justice. So, if you are eager to know more about Jeanne and Renée's experiences and current whereabouts, we have all the answers you need.
Who Are Jeanne and Renée Laudenberg?
In the Spring of 1975, Jeanne was a college student and she met and fell in love with California native Steve Laudenberg. The couple soon decided to move in together that summer and she arrived in San Luis Obispo to search for apartments. There, Jeanne met Steve's stepfather, Adolph Laudenberg, whom she found gentle and supportive. They befriended each other quickly, but things became unsettling when he allegedly became infatuated with her and sent her love notes.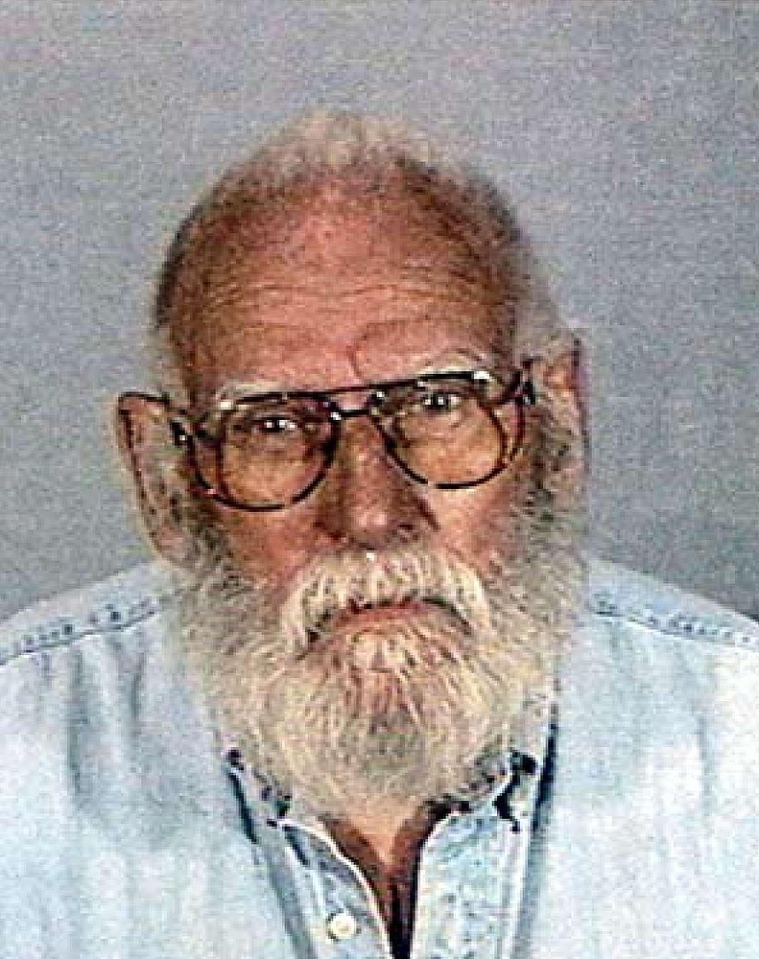 However, the worst was yet to come, as one day, Adolph suddenly divulged to Jeanne that he had murdered four middle-aged women — three in Los Angeles and one in San Francisco. Referring to them as his "four sins," he stated that he had raped and strangled all the victims similarly. Terrified and fearing she could be next, Jeanne shared everything with Steve, and the worried couple approached the police. Surprisingly, the law enforcement officers did not take action due to the lack of evidence, and even Adolph denied everything once they questioned him.
Eventually, Jeanne seemingly got married and moved to Pittsburgh, Pennsylvania. Unfortunately, Adolph's revelation weighed down on her mind for almost three decades until 2002, when another person came forward to the police, claiming the same. It was none other than Renée Laudenberg, the former wife of Adolph's biological son, Greg. She made a frantic call to the police and shared that her ex-father-in-law had admitted his "four sins" to her, elaborately explaining how he had raped and murdered four women in the 70s.
At the time of this confession, Adolph was temporarily living with Renée and his grandkids in their home. The police immediately contacted Jeanne, who repeated what she had reported twenty-eight years ago and even shared her date book from 1975, where she had discreetly noted Adolph's confession. Interestingly, she and Renée had never met each other, so the eerie similarities in their statements about their former father-in-law alarmed the police and made them look into him.
After meticulous research, the detectives reopened some cold cases from the 70s, including the homicide investigations for the murders of Lois Petrie, Catherine Medina, Anna Felch, and Leah Griffin. All four had been raped and murdered identically, and the police suspected they were Adolph's victims. Meanwhile, Renée tried to make him repeat his words on a phone call tapped by the police, yet he refused to do so and no confession could be obtained. Luckily, the investigators extracted a DNA sample from Lois Petrie's murder case.
To obtain Adolph's DNA, they meticulously tracked him down to Torrance, California, where an undercover detective conversed with him at a donut shop. There, the latter managed to procure the suspect's coffee cup, from which DNA samples were taken. As expected, Adolph's DNA matched the one found on Lois' body, and he was soon arrested and charged with first-degree murder.
Where Are Jeanne and Renée Laudenberg Today?
During interrogation, Adolph refused to admit that he had killed the four victims, yet the evidence against him was enough to build a substantial case. Not just that, Jeanne and Renée testified in court against him during his trial. Based on their statements and the evidence, Adolph was convicted for Lois Petrie's murder in November 2006 and sentenced to life with a possibility of parole. He died at 89 in prison on June 26, 2015. On the other hand, his former daughters-in-law were relieved that a murderer had been put behind bars, but the situation kept haunting them and their families for years.
Following Adolph's incarceration, both Jeanne and Renée embraced privacy and moved on in their respective lives. Besides, they did not speak about the incident publicly except in their interviews on the show. Jeanne eventually separated from her first husband; she is now in her 70s and continues living in Pittsburgh, Pennsylvania. According to reports, Renée remarried and is now known as Renée Elize Gettler. In her 60s, she seemingly resides in San Pedro, California, surrounded by her kids and grandkids. Given their limited social media presence, it is unclear whether Jeanne and Renée are still in touch.
Read More: Who Were Adolph Laudenberg's Victims? How Did He Die?