Losing a parent is one of the most traumatic experiences in life, and sadly, Austin and Brayden Galas had to undergo that at a very young age. NBC's 'Dateline: The Other Side of Paradise' chronicles how the brothers' mother, Sandra Galas, was found dead in her garage in January 2006. As the investigation dragged on for almost 12 years, the victim's family continuously fought to bring her killer to justice. Unfortunately, the outcome was painful for Austin and Brayden, as they lost their other parent, too, to the consequences of his actions. Now, if you wish to learn more about the boys and their current whereabouts, here's what we know.
Who Are Sandra Galas' Sons?
When Sandra Galas returned home to Hawaii after finishing college in New York, she unexpectedly met and fell in love with Darren Galas, a dashing highway construction worker. Though he was a bit older than her, the couple tied the knot in 1999 and settled in Kauai. Just nine months later, Sandra and Darren welcomed their first child, Austin, into the world. Their younger son, Brayden, followed two years later, and the couple's joys knew no bounds.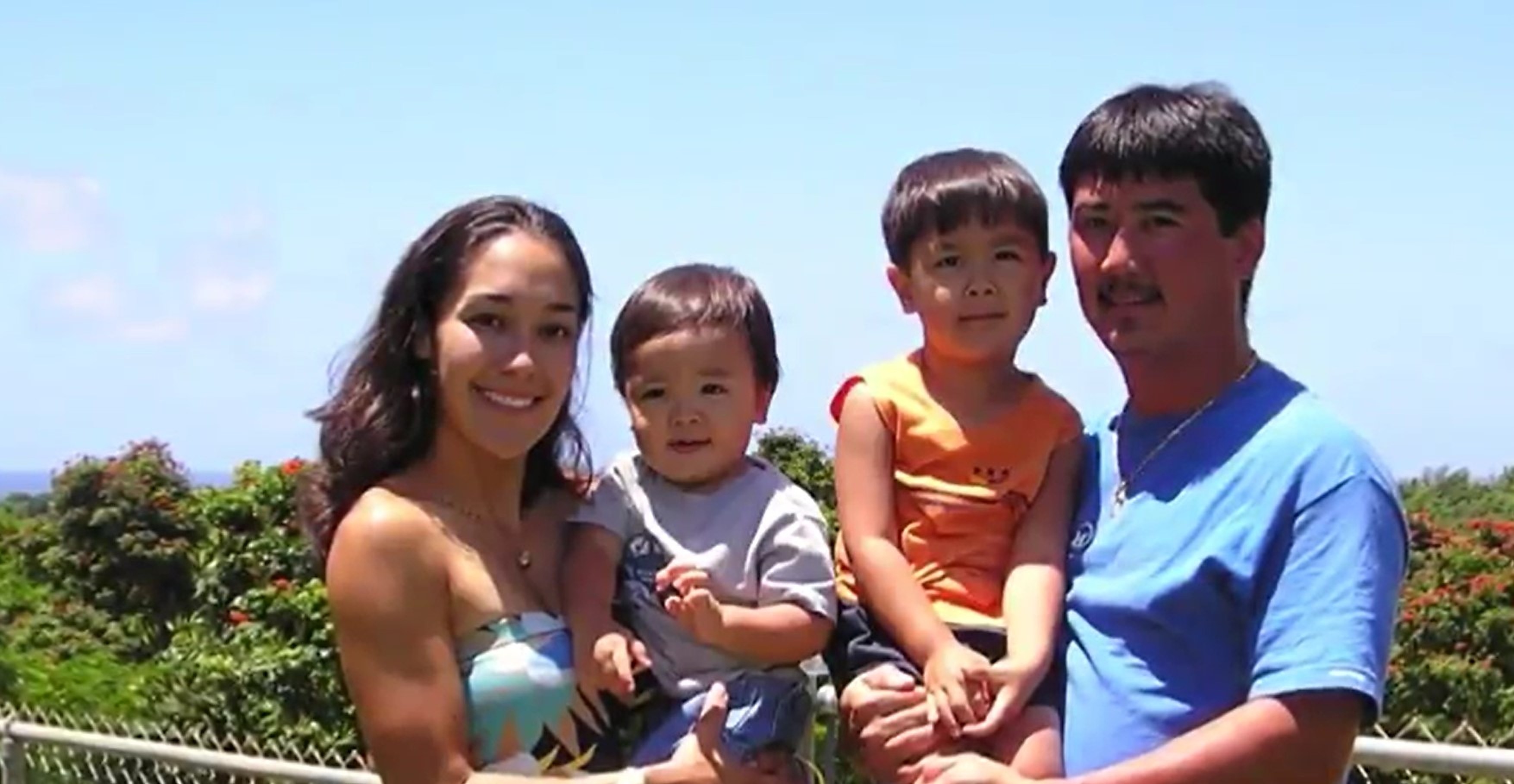 By 24, Sandra happily cared for her family; her sons were the apple of her eye. She and her husband doted on both the boys and tried their best to give them the best amenities possible. However, things turned unhappy when in 2005, Sandra discovered that Darrin had been cheating on her with two different married women. After she confronted him, he moved out in June 2005, and she began working at a local restaurant.
While Sandra began dating a chef named Ryan Shinjo, she was also in talks with her divorce attorney to separate from her husband legally. As per her family, Darren did not take their split too nicely and was livid when he discovered her with Ryan. Moreover, the former couple shared Austin and Brayden's custody but constantly had bitter arguments. As decided by the two, their sons would frequently visit their father and be picked up from his house by their mother.
On January 25, 2006, Austin and Brayden were at Darren's house and waited to be picked up by Sandra. To everyone's surprise, she never showed up, and the boys were baffled why their mother did not come for them. Unbeknownst to them, her boyfriend found her brutally murdered in her garage and immediately alerted her family and the police. Thus, Austin and Brayden were cruelly deprived of their mother's loving presence at a tender age.
As the investigators began looking for leads, they discovered that Sandra and Darren had separated due to his infidelity and had been embroiled in a custody battle for their sons. This made him a potential suspect, and he was brought in for questioning, where they found his alibi a bit suspicious. Nevertheless, he was let go when they did not find evidence in his house. Meanwhile, Sandra's parents, Larry and Toshie Mendonca, eagerly wished to raise their grandsons and appealed for the same.
Eventually, the court granted Austin and Brayden's custody to Darren, and they went to live with him for the next twelve years. During this time, they got acquainted with their father's girlfriend, Cherene, whom he later married. On the other hand, Larry and Toshie tried their best to stay connected to the children and would also attend Austin's soccer and baseball games. However, they claimed on the show that Darren allegedly brainwashed his sons against their mother and grandparents.
Where Are Sandra Galas' Sons Today?
According to Sandra's parents, Darren's influence reportedly led Austin and Brayden to despise them and their mother. The boys hesitated to reach out much to their grandparents. Instead, they chose to stand by their father and stayed with him and his second wife, Cherene, for the next several years. Even after Darren was indicted in 2012 for Sandra's murder, his sons supported him and refused to believe he had killed her. Hence, when he pled no contest to the charges against him in January 2018, they accompanied him to the hearing and refused to speak with their mother's family.
In June of that year, Darren was sentenced to a maximum of ten years in prison, which was later reduced by six months in 2022. While he is currently incarcerated, Austin and Brayden are now adults and lead private lives away from the public eye. Their lack of social media presence makes their exact whereabouts unclear, but they likely are focused on their careers and still believe in their father's innocence.
Read More: Sandra Galas Murder: How Did She Die? Who Killed Her?