In 2011, two mysterious deaths took place in a palatial mansion in Coronado, California. A grave injury to 6-year-old Max Shacknai was followed by the rather uncanny death of Rebecca Zahau in a matter of days. ABC's '20/20: Mystery in Coronado' takes a deep dive into these deaths and the investigation that followed. Adam Shacknai, who was Max's uncle, was the person who found Rebecca's body. So, are you wondering what happened here and where Adam might be now? We've got you covered.
Who is Adam Shacknai?
Adam is the younger brother of Jonah Shacknai, who was Max's father and Rebecca's boyfriend. The brothers were raised in Suffern, New York, and were very close growing up. Adam had been working as a tugboat pilot since the late 1990s, mainly on the Mississippi River. He maintained a close relationship with his brother and was on a flight right away when he heard that his nephew was injured from a fall in Coronado.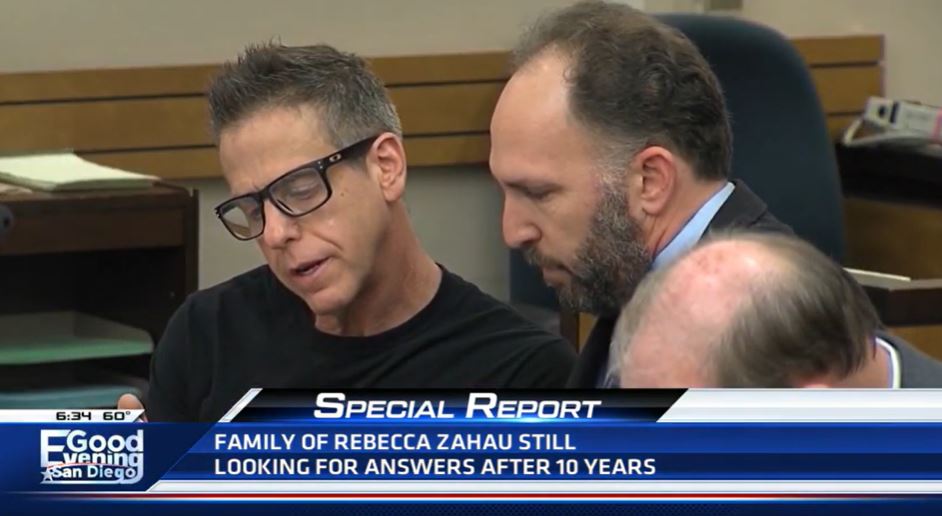 On July 11, 2011, the 6-year-old had fallen over the second-floor railing, leading to serious injuries that required immediate attention. At the time, Max was in the care of Rebecca, a 32-year-old who had been dating his father, Jonah. She was in the bathroom when the accident happened, and a call to 911 was made as soon as she saw him. Max was taken to a hospital while Adam reached San Diego, California, the next afternoon. It was Rebecca who picked him up from the airport.
The two of them then met Jonah for dinner before heading back to the mansion, while Jonah went to the hospital. Adam stated that he went to the guest house while Rebecca went to the main building. The next morning at around 6:45 AM, Adam called 911 after finding Rebecca hanging from the balcony of the mansion. She was naked, with her wrists and ankles bound and her hands tied behind her back. She was also gagged with a t-shirt.
Adam claimed that he brought her down and tried to administer CPR as well. The police discovered a cryptic message on her bedroom door: "She saved him. Can he save her?" in black paint. Investigators believed that Rebecca killed herself. They found her DNA on the ropes and the knife she possibly used to cut the rope. There was black paint on her hands and her fingerprints on the paint tube. There was no other DNA or fingerprints found, leading them to believe she killed herself because she was distraught over Max's injury. But the way she was found raised a lot of questions.
Rebecca's family did not believe that she died by suicide. In February 2018, they filed a wrongful death suit that alleged Adam had sexually assaulted and killed Rebecca before staging it to look like a suicide. The defense believed that there was no conclusive evidence that pointed to Adam as the killer. The authorities also demonstrated that it was possible for Rebecca to have tied the knots herself. At the time, Adam was not facing any criminal charges and would not go to prison. In the end, the jury found him responsible for Rebecca's death and awarded Rebecca's family a little over $5 million in damages.
Where is Adam Shacknai Now?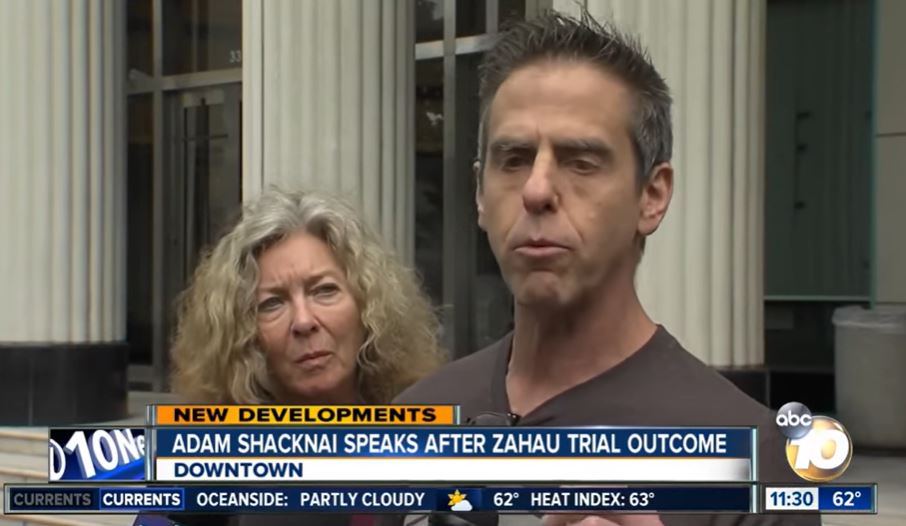 In February 2019, Adam settled with Rebecca's family, with them receiving $600,000 as settlement. The case was dismissed, but the verdict remained, though according to Adam's attorney, it lacked legal standing and "cleared" Adam's name. For his part, Adam always maintained his innocence. He said, "[It] started out as just a family matter. You're cleared by law enforcement, then all of a sudden, a civil court comes up, and you're five miles behind, and you're behind the eight ball because of not speaking out in the media beforehand, and choosing just to stay out of it, which was not easy to do." From what we can tell, Adam seems to live in Memphis, Tennessee, a state he has called his home for many years. But beyond that, not much else is known about what he does or his current whereabouts.
Read More: Where is Dina Shacknai Now?