'Killer Inside: The Mind of Aaron Hernandez' serves as a compelling watch as it makes use of a non-linear narrative structure and provides us with several perspectives to the horrifying acts Hernandez commited. It takes us back and forth to the different moments of his life and the various relationships he shared with those around him. Piece by piece, we get a picture of the dual life Hernandez led as 'Killer Inside' hits us with many twists. One of the biggest, however, is his friendship turned rivalry with Alexander Bradley, the notorious drug kingpin.
We learn that the two met when Hernandez was finishing school in Florida and played for the Gators. Bradley supplied him with marijuana, and the pair soon became friends, bonding over pot, video games and parties. But things took a drastic turn with the Boston double homicide and Bradley alleging that Hernandez shot him in the end. This marked the tipping point of their friendship and a beginning of a terrifying relationship.
In his final years, before he got convicted, Hernandez became increasingly paranoid and believed that Bradley would murder him on the football field. The two were believed to have exchanged death-threats through texts. He even requested Bill Belichick, the coach of New England Patriots to transfer him to a West Coast team but the coach declined. Things became all the more complicated when Bradley testified against Hernandez, framing him for the Boston murders. But what led to this? And where is Alexander Bradley now?
Trial Witness for the Double Homicide in Boston
When eyewitness Alexander Bradley walked into court, #AaronHernandez and him had a lengthy stare down. #FOX25 pic.twitter.com/KZ4CeQwmL1

— Adam Liberatore (@bostonTVguy) March 20, 2017
While Aaron Hernandez was already serving time for the first-degree murder of Ortiz Lloyd, an older unsolved case of a double homicide in Boston from 2012 came to light. The silver SUV connected to the murder was found in his cousin, Tanya's garage, directly tying him to the case, as he was also seen in the same pub as the two victims. The victims were two working-class immigrants, Daniel Jorge Correia de Abreu and Safira Teixeira Furtado, from Cape Verde, who were living in Dorchester. The two were killed in the middle of the road as a silver SUV pulled up next to them and shot into the vehicle.
A trial began in 2017 with Hernandez as the key suspect. The prosecution's entire case was based on Bradley's testimony. According to this, Hernandez ordered Bradley to pull up next to the victims and then fired repeatedly into the car. This was supposed to be in response of de Abreu accidentally spilling Hernandez's drink at the nightclub. The defense, in turn, claimed that it was Bradley who had pulled the trigger and killed those men. In the end, neither of the two were proven to be guilty for murder, but were charged with other things because they were at the site of crime with illegal weapon possession. Interestingly, the case remains unsolved to date.
Miami Shooting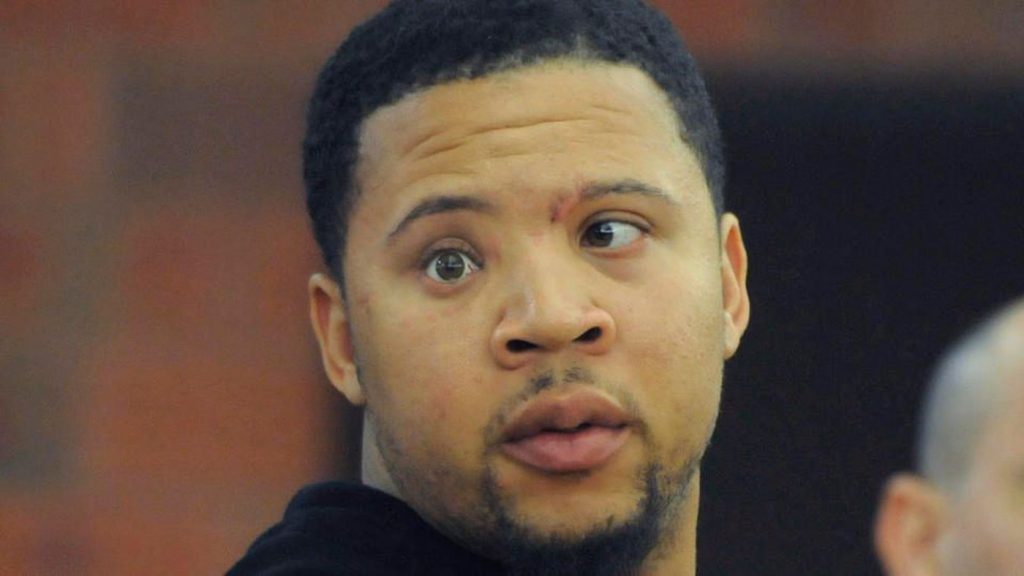 During Bradley's six-hour testimony for the Boston double homicide, he also claimed that Hernandez shot between the eyes in 2013, and got him charged for witness intimidation as he was a key witness for the Boston murders. Bradley stated that the two had gone to a Miami strip club where Hernandez became paranoid after seeing two men as he believed they were police. When Bradley commented that they could after him after the "stupid shit" he did in Boston, Hernandez lost his temper. He then took him to a somewhat remote area, and shot in the head. Bradley survived the shot, but lost his right eye, and instead of cooperating with a police, decided to seek revenge.
This initiated the long list of death threats the two exchanged. However, it was never proved who really shot Bradley. During the trial, a deleted text from Bradley to his lawyer was revealed:"Now u sure once I withdraw this lawsuit I won't be held on perjury after I tell the truth about me not recalling anything about who shot me."
According to Hernandez's defense, Bradley was shot due to a drug deal gone wrong, along with texts Hernandez sent to him where it was claimed that Bradley was setting him up for "something I didn't do". While Bradley wanted him to compensate for what he lost. But Hernandez was acquitted of the charge.
Where is Alexander Bradley now? Sentenced for Hartford Bar Shooting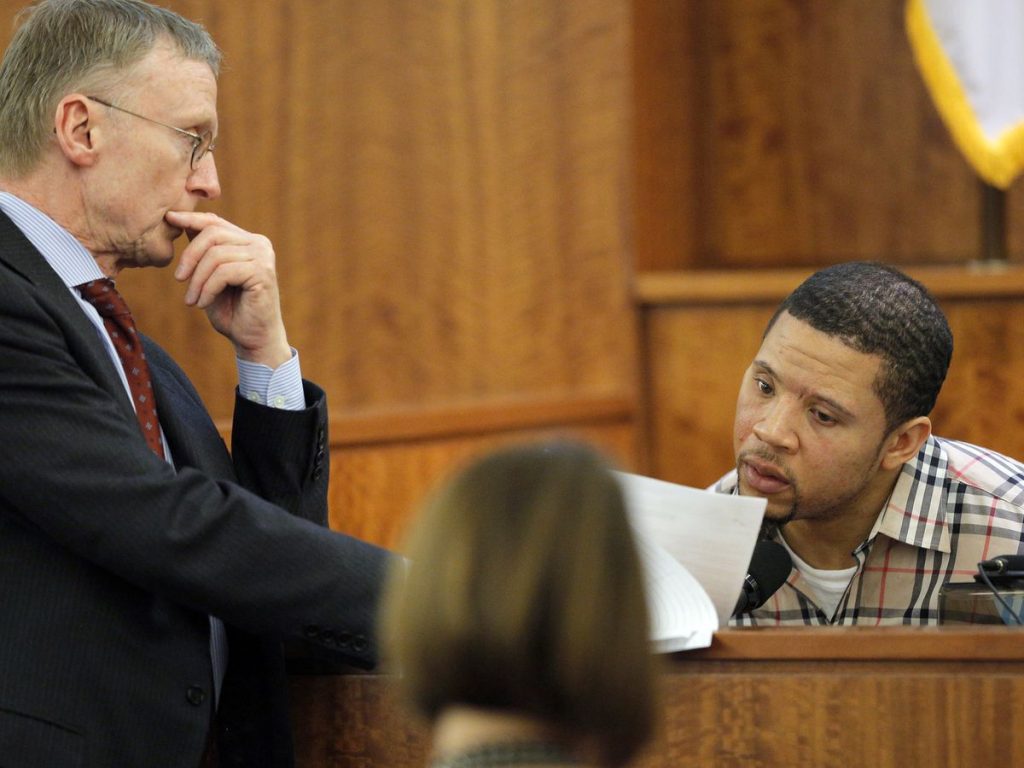 We know that Alexander Bradley wasn't proven guilty for the Boston murders, but he was charged for other crimes. We're also well aware that Bradley is a previously convicted drug dealer, who also claimed to be a part of a gang. Currently, however, he is serving a five-year prison term in Connecticut for firing shots at a Hartford nightclub in 2014. He was also sentenced to five years special parole.
"I'm not the same person I was three years ago," Bradley told Superior Court Judge Julia D. Dewey. "It was a tumultuous time in my life. I was going through some traumatic events."
According to reports, Bradley was shot three times on the leg by Leslie Randolph after the two had a disagreement over money. In response to this, Bradley opened fire on the front of the Vevo Lounge on Meadow Street. Both the acts were caught on surveillance footage.
Read More: Where is Shayanna Jenkins Now?