A+E's 'Accused: Guilty or Innocent? Killer Biker or Self-Defense Shooter?' features the story of 23-year-old Jim Douglas Mosier who was accused of intentionally fatally shooting a man in a Walmart parking lot in Kingman, Arizona, in late May 2021. However, his defense counsel maintained their client shot in self-defense, and the episode features how Jim's defense established the self-defense theory in court with the help of surveillance footage and witness testimonies. If you wish to learn more about what happened, here's what we know.
Who Is Jim Mosier?
Jim Douglas Mosier of Bullhead City, Arizona, rode his bike to a Walmart store at 5210 South Highway 95 in Kingman, Arizona, on May 19, 2021. According to his lawyer, Jake Baldridge, the state and the prosecution believed he was riding his motorbike erratically to the departmental store along Highway 95, in and out of traffic while speeding. When he was parking his bike in the parking lot around 5:30 pm, an individual named Larry Burton Marcum, 41, shouted at him for allegedly irresponsible driving from his pickup van.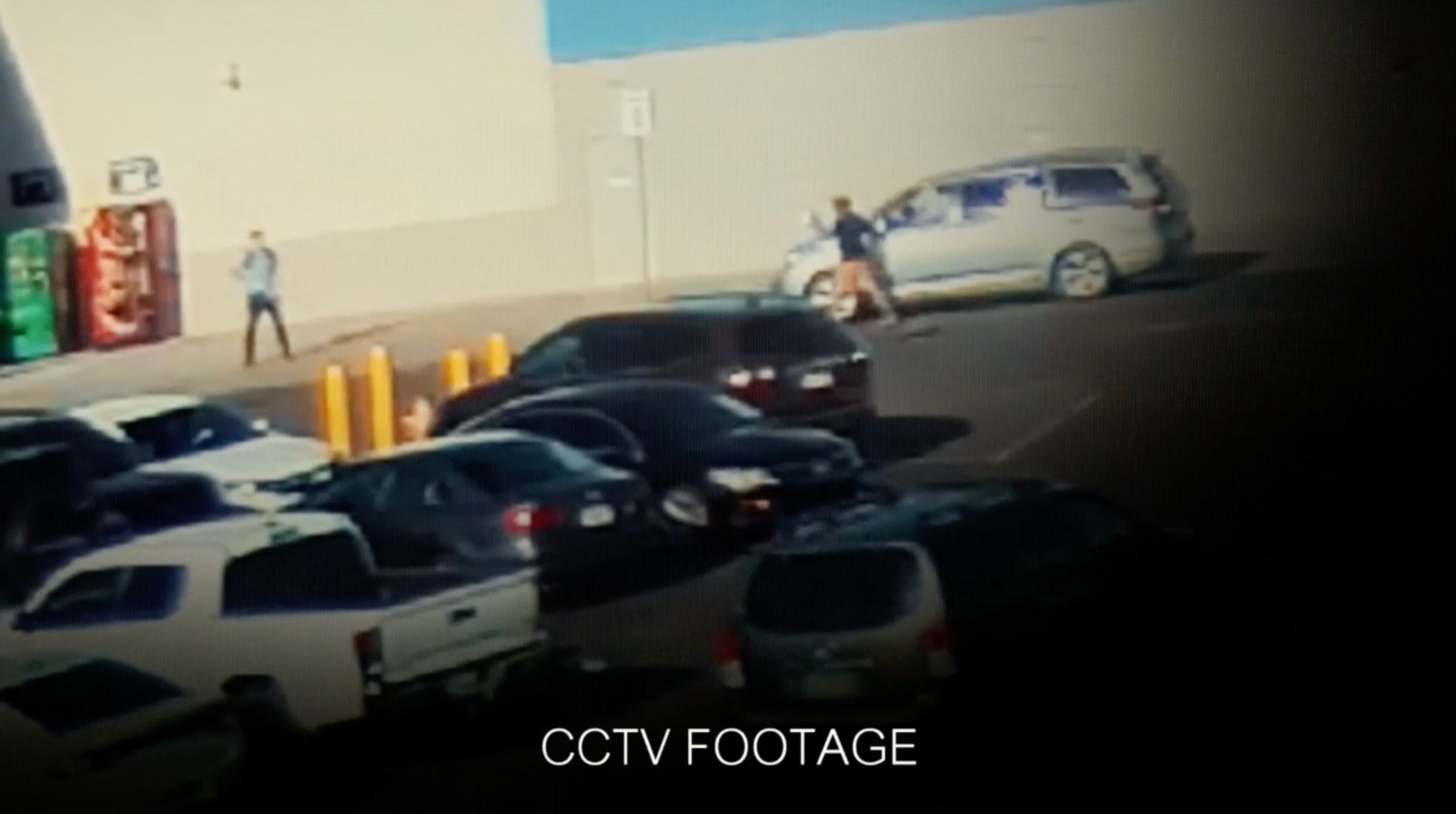 The surveillance footage from the Walmart's parking lot showed Jim, then 23, responding with expletives at Larry, who parked his van and ventured out of his vehicle. Jake alleged Larry aggressively approached his client, with Jim taking out his gun. Larry also took out a weapon and swore at Jim before it became a full-blown confrontation, where the former could be allegedly seen attacking the young man. The defense attorney claimed his client fatally shot at Larry in self-defense, killing him while Larry's minor child viewed the event.
Jim recalled he had just turned 23 when the incident happened, expressing sympathy for the family involved. He stated he had a rough childhood with his parents separating when he was young and having an elder sister who lived in a different state. Jim alleged he had a broken family and said he was his mother's support, who remained in shock since he was charged with murder for the May 19 incident. According to him, he was a "normal, average guy" who suddenly occupied the front news pages after being wrongly accused of homicide.
Jim claimed the media portrayed him as "some punk kid with a motorcycle" when he was the "actual victim." According to his conversation with his lawyer, he was parking his bike when Larry shouted profanities at him from his car. When asked by his lawyer, Jim claimed he was riding his bike at a "standard speed" between 50-55 miles per hour and was caught off-guard when Larry abused him. He alleged, "Larry aggressively slammed his brakes, got out of the car, and approached with vengeance. I was genuinely terrified."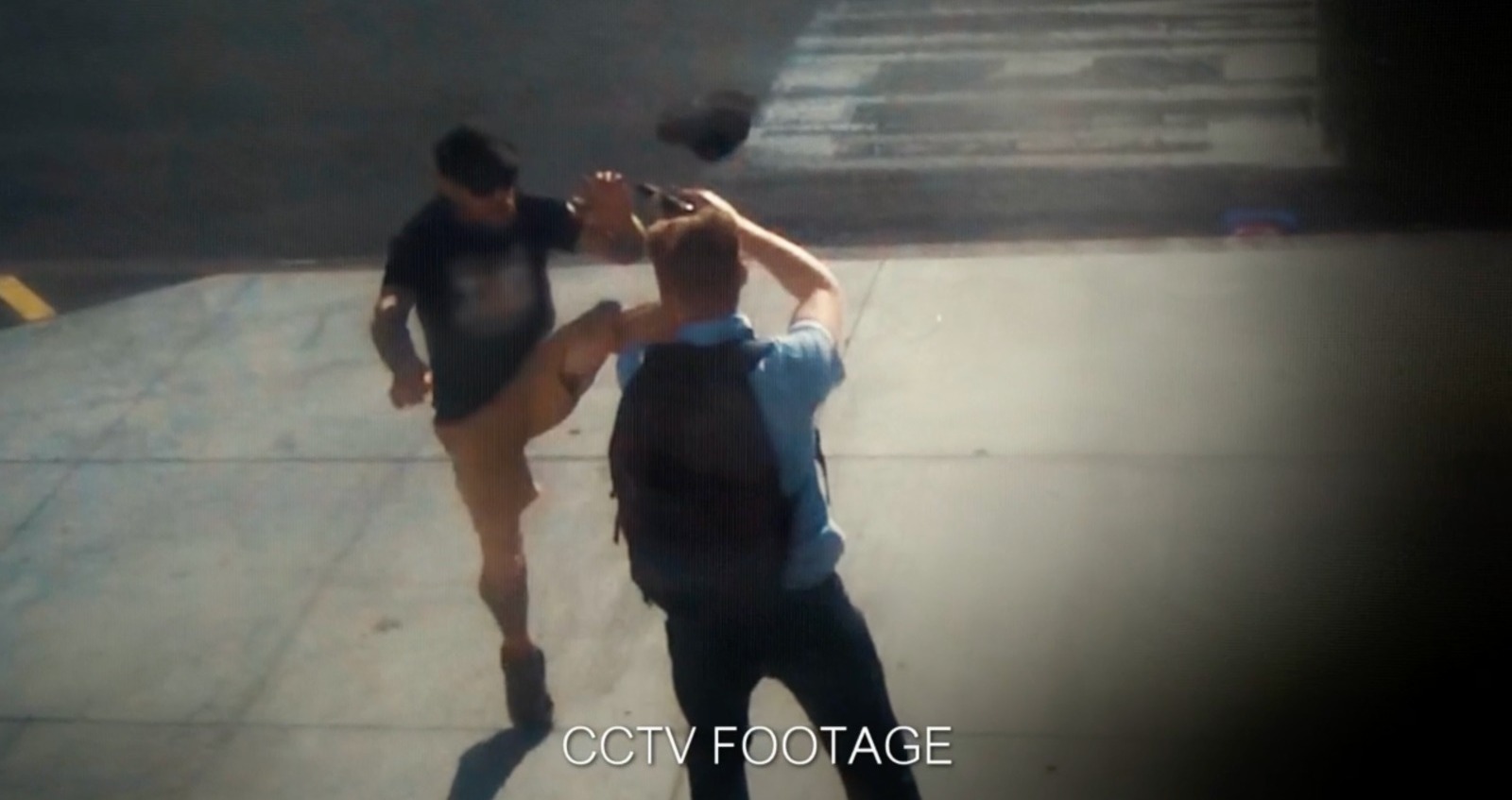 Jim claimed Larry shouted at him to put his firearm away when he pulled out his gun in self-defense. When questioned by his lawyer, the young man stated Larry thought he had a BB gun and asked him to put it back. Jim said he had no idea why Larry assumed it was an airgun as the latter tried to kick the weapon out of his hand. The accused eventually ended up fatally shooting him because of pure instinct and contended he had no intention of killing him, unlike the state's charge of second-degree murder, indicating intentionally firing a gun at the victim.
Where Is Jim Mosier Now?
Five weeks before the trial, the prosecution extended a plea deal to Jim, offering him to plead guilty to a reduced charge of negligent homicide. While he faced up to 25 years for second-degree murder, the reduced charge translated to a lower-class felony and meant a maximum sentence of three years and nine months before being eligible for probation. However, Jim stated, "I was taken into custody and put in prison in less than seven hours of what happened. It was hell, and I could risk taking a chance of getting acquitted and never going back."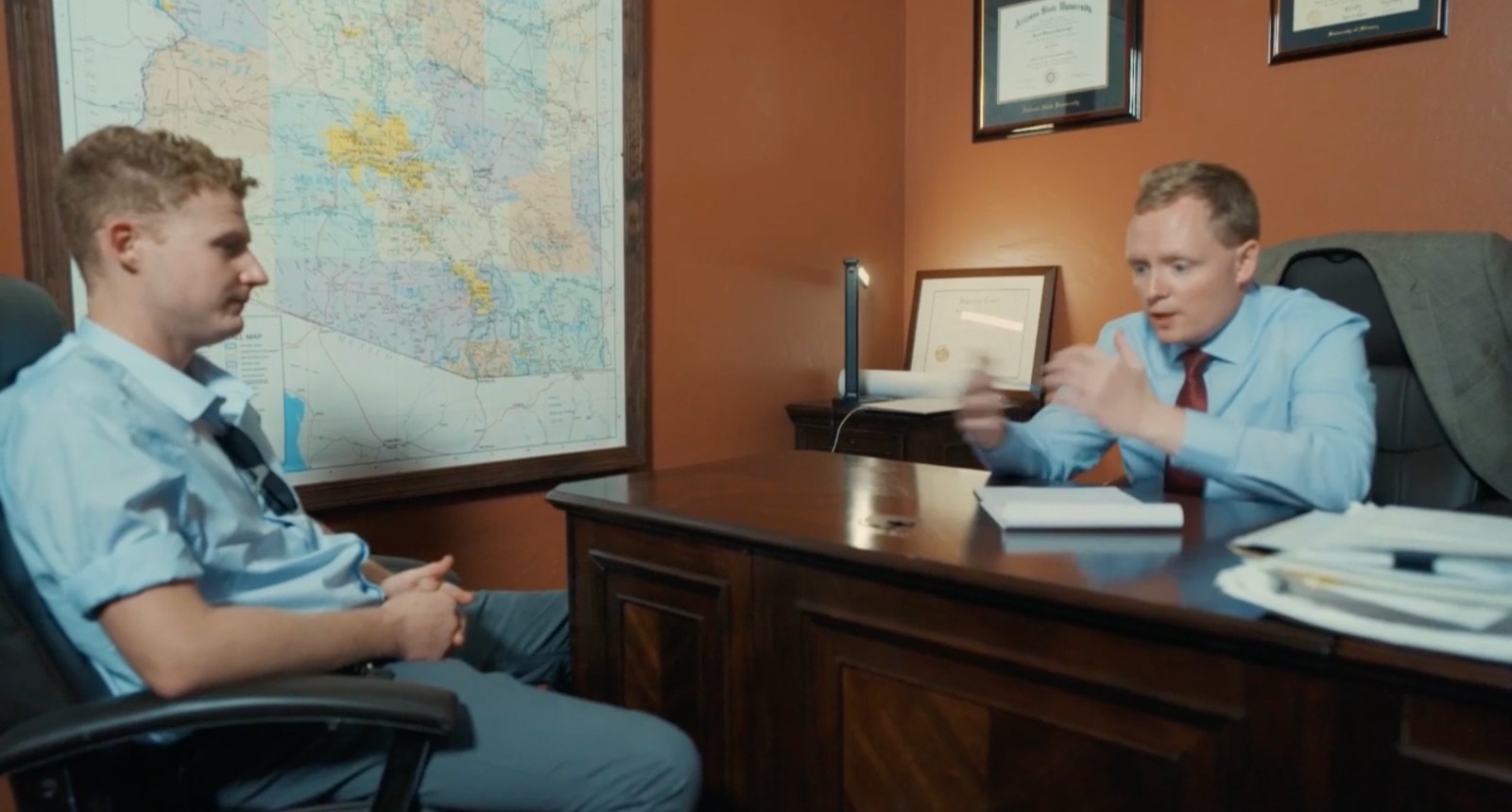 According to the store's CCTV footage, there were two witnesses who were close to Jim and Larry when the shooting occurred. One of the witnesses was an off-duty Emergency Medical Technician (EMT) who helped Larry after he was shot. When Jim's defense interviewed the EMT, he categorically mentioned Larry as the aggressor who reportedly kept on coming at Jim despite the latter's repeated pleas to stop and threats of shooting him. The second witness recorded the incident on her cell phone, providing the defense with invaluable audio.
The audio played an important role as it showed the intensity of the heated argument and how Larry approached Jim, shouting and hurling abuses. It showed the two exchanging profanities, confirmed Jim's version of Larry believing he had a BB gun, and kicking at the young man wildly before he shot Larry. The deceased's kick packed such a punch that it sent his shoe flying around 15 feet away from the incident spot. However, CCTV footage showed Larry had put away his gun within seconds while Jim continually pointed his firearm at him.
The defense also claimed the surveillance footage showed Jim approaching Larry, walking several feet toward him after parking his bike. It seemed he had initiated the aggression with Larry responding to it. However, it was Jim who called 911 from his cell phone after the shooting as medical personnel rushed Larry to a local hospital where he was later pronounced deceased. The police transported Jim to the Mohave County Detention Facility where he was booked for second-degree murder and spent 194 days in prison before being released on bond.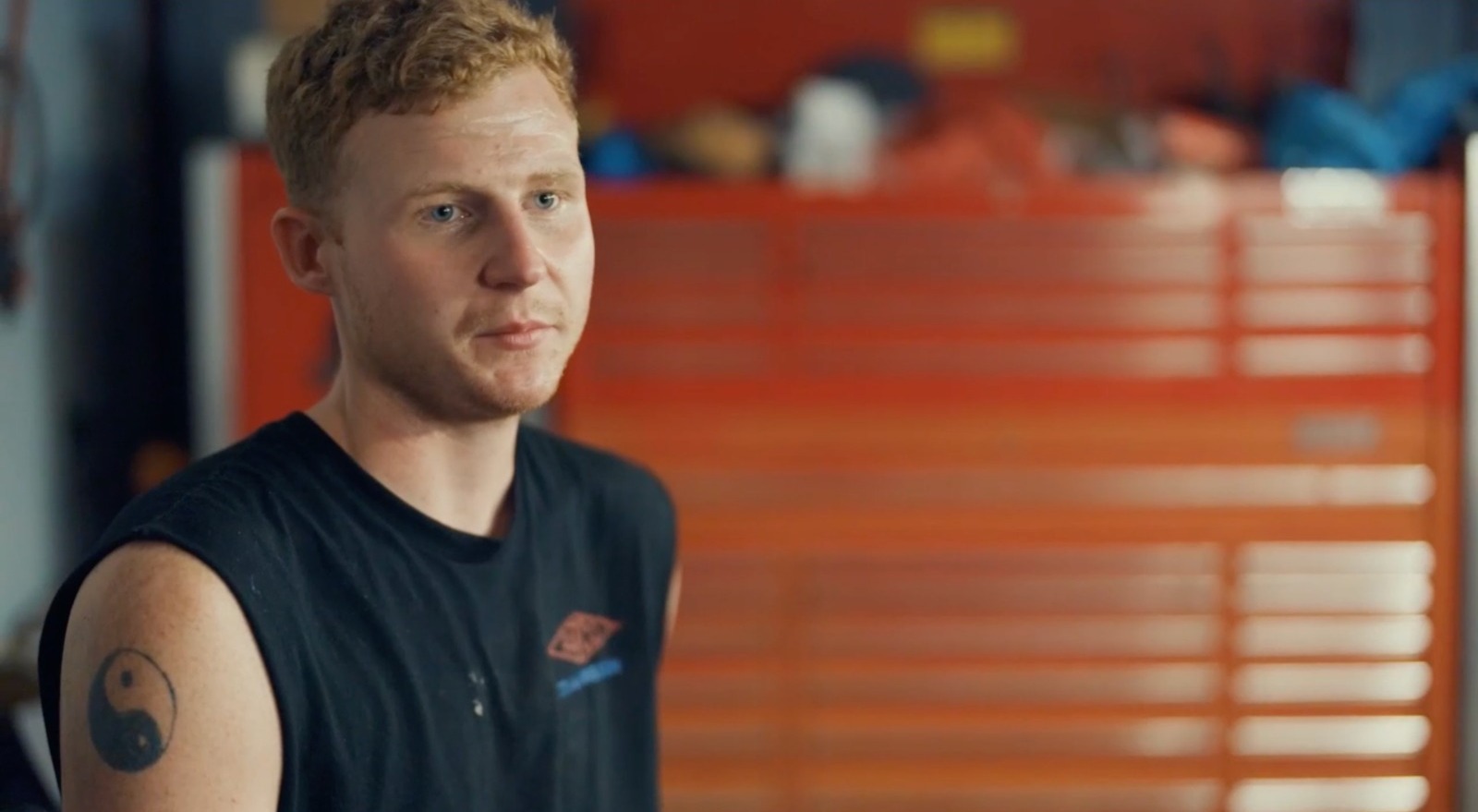 After being arrested, Jim spent six months in prison before being released on a $25,000 bond. Following his release from jail, Jim started working at a car repair shop owned by Shawn Glaze. He stated, "I enjoyed fixing vehicles since I was young. It seemed something I was good at and gave me a lot of joy." A jury acquitted Jim of the murder charge on February 16, 2023. According to the show, the 24-year-old continues to live with his mother in Bullhead City and works at the local garage.
Read More: Maurice Skeen Murder: Where is Darius Cokely Now?