Kristina Kerlus and her partner, Jaevone Davis, were forced to endure a nightmarish ordeal when their 11-month-old infant, Jocai, passed away in October 2018. Although Kristina knew that her children required her to stay strong, the mother of three was left shocked when law enforcement officers charged her with Jocai's first-degree murder.
'Accused: Guilty or Innocent: Killer Mom or Innocent Parent?' chronicles Kristina's fight against the murder charge and even portrays how her family has rallied beside her in the darkest of times. Let's delve into the details surrounding the incident and find out where Kristina is at present, shall we?
Who Is Kristina Kerlus?
A resident of Las Vegas, Nevada, Kristina is a loving mother who prioritizes her children above everything else. She shares her son Khyree, and her twins, Kairo and Jahlil, with her partner, Jaevone, and people who know them mentioned that the couple is in love with their parental duties. Besides, even as a person, Kristina is known for being caring and understanding, as neighbors described her desire to help others in need. Besides, her acquaintances even talked about Kristina's amicable nature and how she treats everyone with kindness and empathy.
Kristina and Jaevonne were delighted to welcome their fourth child, Jocai, into this world, and they loved him to bits. In fact, while on the show, Kristina mentioned how she would send her partner pictures of Jocai throughout the day, and once Jaevonne returned from work, he would play with the infant until his bedtime. However, shortly after his birth, Jocai was diagnosed with Sickle Cell Trait, and by the time he was ten months old, the infant began showing signs of unrest.
Kristina mentioned that by the end of September 2018, Jocai's behavior had changed drastically, and he refused to go to sleep on time. Still, the parents did not think much of it at that time until things took a turn for the worst in October. The day of October 7, 2018, started normally as Kristina played with Jocai and even watched him drift off to sleep. However, he woke up the moment Jaevone walked into the house, and as he played with the infant, she decided to drive her eldest son, Khyree, to school.
While Kristina was out, she suddenly received a phone call from Jaevone claiming they had lost Jocai for good. Confused and anxious, the mother raced back home only to find an ambulance exiting their building. She then followed the ambulance to the hospital and watched a team of doctors try and save Jocai's life. Yet, their efforts were in vain, as the infant passed away soon after, and his body was taken in for further tests. Kristina tried to stay strong for her family, but law enforcement officials knocked at her door about nine months after the incident and announced that they had a warrant for her arrest.
Kristina then learned that she was being charged with Jocai's first-degree murder as the doctors had found evidence of shaken baby syndrome during the autopsy. Later, a report mentioned that when doctors examined Jocai right after his death, they found evidence of bleeding between the layers of the brain, swelling of the brain, and bleeding behind the eyes. All of these symptoms indicated that Jocai was shaken violently before his death, and the coroner even noticed blunt-force trauma to the head and neck, which also hinted at a homicide.
Where Is Kristina Kerlus Today?
Although Kristina was arrested the day after she was charged with murder, the court granted her bail but did not allow her to move in with her children. Hence, Jaevone took care of the children while she visited them each day in order to cook and help with their homework. Still, Kristina mentioned that it was difficult to say goodbye at night. Since people charged with first-degree murder are in danger of being locked away without parole, Kristina wondered how her family would survive without her. However, with time, she opened up to her attorney and explained the exact events of the day.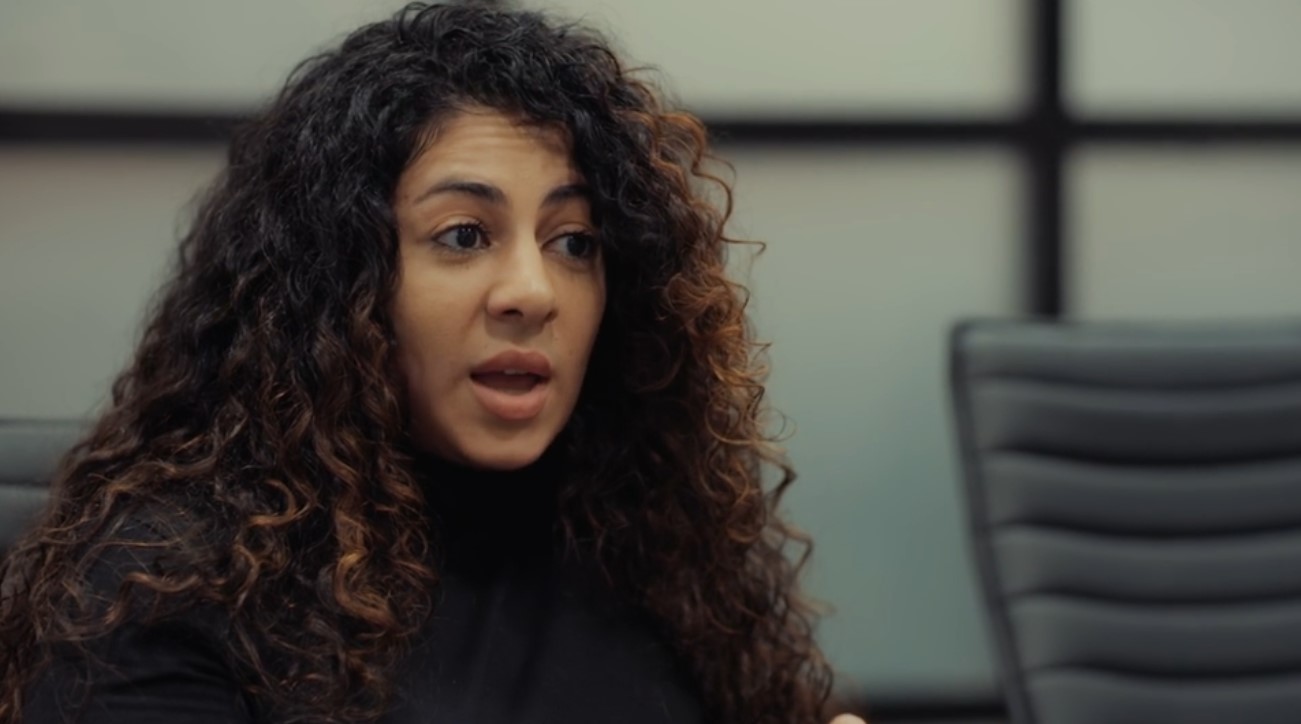 While it was easy to prove that Kristina did not have a motive for murder, her legal team looked for ways to explain the symptoms found during the autopsy. That was when they got in touch with forensic pathologist Dr. Evan Matshes, who insisted that Sickle Cell Trait could lead to the symptoms the doctors recognized as Shaken Baby Syndrome. While Kristina and her defense team were confident about winning the case as they had facts and science on their side, they never had to go to court, as the prosecution dismissed the charges in 2022.
However, readers should note that the case was dismissed without prejudice, which meant that the police could prosecute her on the same charges if new evidence came to light. Nevertheless, following the dismissal, Kristina moved in with Jaevone and her children in Las Vegas, Nevada. Besides, even though the mother of three still fears further prosecution, she is determined to stay strong and has built up a wonderful life surrounded by her loved ones.
Read More: Jennifer Magnano Murder: How Did Scott Magnano Die?