Created by Tina Fey, NBC's '30 Rock' is a satirical sitcom television series that revolves around Liz Lemon, the head writer and executive showrunner of a sketch-comedy show in New York City, whose life takes an unprecedented turn with the arrival of her new boss, Jack Donaghy. In order to get the show the viewership it deserves, Donaghy brings Tracy Jordan, a wildly unpredictable movie star, onboard.
Tracy's entry puts Liz in a spot, as she now has to deal with him and the rest of the cast while trying to fulfill her dream. Based on Fey's experiences while serving as the head writer for 'Saturday Night Live,' the hilarious workplace drama can get anyone hooked. Naturally, some viewers may wish to learn more about the show's filming details. In case you are curious about the same, we have got you covered.
30 Rock Filming Locations
'30 Rock' is filmed almost entirely in New York, while footage from Arkansas is also used in one of the episodes. Located in the northeastern part of the United States, New York is home to Times Square, Central Park, Niagara Falls, and other iconic filming and tourist destinations. Arkansas, on the other hand, is located in the southern part of the country and has a varied terrain that includes forests, hot springs, caves, and mountains. In order to gather more information about the show's production, we dug deeper, and here's everything we could find out about the specific filming locations.
New York City, New York
New York City is the primary filming location of the satirical sitcom series. Production is majorly done in Silvercup Studios, located at 42-22 22nd Street, Long Island City. Founded in 1983, it offers 23 stages on-site along with other filming services and has hosted the production of several movies and television shows over the years. Two specials of the show have been shot in Studio 8H. The 6,102-square-foot studio is located at 30 Rockefeller Plaza.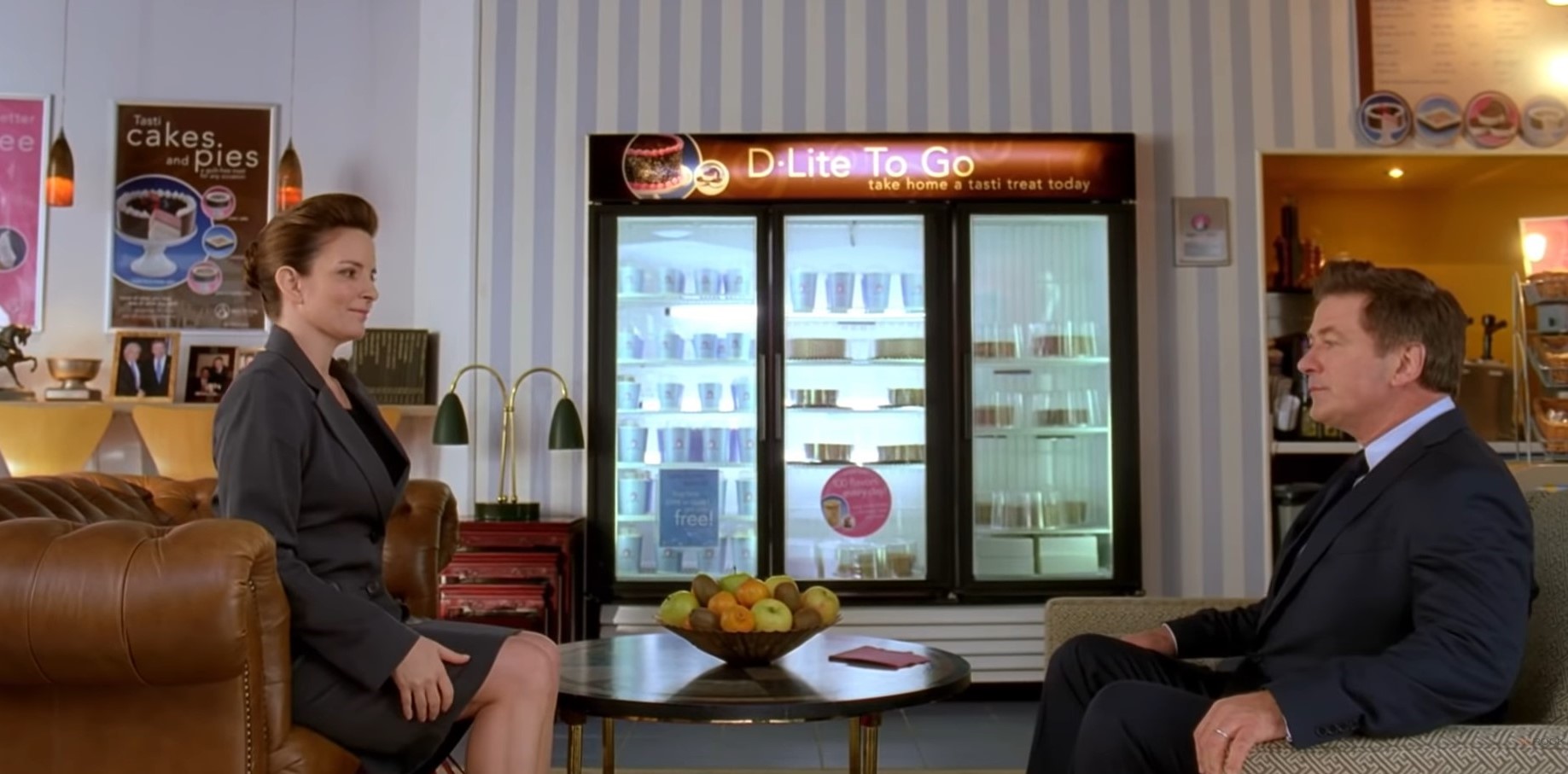 The videos and photos of 30 Rockefeller Plaza also feature in the title sequences of the series and remain an essential element of '30 Rock' throughout its seven-season run. Douglaston, the northeastern part of the New York City borough of Queens, along with Battery Park City, a planned Manhattan community, doubled for Needmore (Pennsylvania) and Cleveland (Ohio) in one of the episodes.
The exterior shots for Liz Lemon's condo are taken at 160 Riverside Drive, while the interior scenes are shot entirely at Silvercup Studios. In season 7, Liz and Criss get married at City Hall Marriage Bureau, which is located at 141 Worth Street. In the same season, the scenes in which Jack's mother dies of a heart attack were shot at Central Park. Filming is also reportedly done at McDonald's, Blimpie's, and Barnes & Noble in New York.
The scene in which Tracy Jordan almost gets shot by Kenneth was filmed at The Top of The Rock observation deck in Rockefeller Center. In one of the episodes, Liz confronts Abby Flynn near the Eleanor Roosevelt Monument in Riverside Park. Some scenes were shot at Outback Steakhouse (60 West 23rd Street) at 6th Avenue, Make My Cake in Harlem, the Cuban restaurant Margon (136 West 46th Street), and Nobu Fifty Seven, the Japanese-Peruvian restaurant located at 40 West 57th Street.
Other filming locations in the region include the Show Palace Club (42-50 21st Street, Long Island City), Café des Artistes or The Leopard at des Artistes (1 West 67th Street), Christie's (20 Rockefeller Plaza), Brooklyn Bridge, Prospect Park, Serendipity 3 (225 East 60th Street), Heartland Brewery (127 West 43rd Street), American Museum of Natural History (200 Central Park West), Benihana (47 West 56th Street) and Brooklyn Industries.
Little Rock, Arkansas
Little Rock is also one of many filming locations for '30 Rock.' Before you think otherwise, let us clarify that the production team did not shoot any scenes in Arkansas. In the episode titled 'Gavin Volure,' the exterior shots of the Arkansas Governor's Mansion (situated at 1800 Center Street in Little Rock) are actually stock footage that the producers of '30 Rock' bought from a motion content agency. Located in Pulaski County, the city is home to the Arkansas Arts Center and William J. Clinton Presidential Library and Museum.
Read More: Best Funny Shows on Netflix