'Restaurant Impossible' is an American reality TV show that stars the renowned chef, Robert Irvine. Like Gordon Ramsay's 'To Hell and Back,' each episode of the show sees Irvine visit a failing restaurant in the USA and help convert it into a successful business. He is challenged to do that under a budget of $10,000 and within a span of two days.
While each restaurant presents its own unique set of challenges, he typically performs a few recurring rejigs. After visiting it, Irvine performs an assessment of the eatery's flaws. After doing so, he confronts the restaurant's owners about why he thinks their business is not gaining enough success and tells them about the changes that he has in his mind.
In most cases, Irvine focuses on reducing the menu's size and offer simpler dishes that will sell, ensuring that the restaurant can focus more on these few offerings. Apart from the cooking aspect, he also helps update the restaurant's decor so that it is inviting to new customers. He might update the cleaning process if he thinks that the restaurant's hygiene is an issue. Furthermore, he trains the staff as well and might change their designated roles.
After making the changes, a group of new customers are invited so that they can try the redone restaurant. Irvine may even engage the restaurant in promotional activities like distributing samples if he feels that that is what is lacking.
Where is Restaurant Impossible Filmed?
As you might have realized, 'Restaurant Impossible' has no permanent or recurring filming location as each episode focuses on a new restaurant that needs to be updated. The episodes take place entirely in the restaurant of the week and show its condition before and after Irvine takes it up. Similarly, the show's latest season takes place in restaurants that are scattered all over the country. Continue reading if you wish to find out details about the locations where some of the more recent episodes of 'Restaurant Impossible' had been filmed:
Madison Street Restaurant Diner, Muncie, Indiana:
In one of the episodes of 'Restaurant Impossible' titled 'A Daughter Finds Her Groove', Robert Irvine travels to an American diner where food that resembles a home cooked meal is served. It has a characteristic American diner appearance with large windows and a counter that can accommodate single visitors on high stools.
The episode focuses on Irvine as he preps the restaurant owner's daughter to take up charge of the place since her mother's health is poor. Reviews by customers who visited the restaurant after the makeover pointed out to a smaller but extremely well-executed menu and a generally cleaner ambiance. One of the reviewers also appreciated the hand-painted mural which had been put up by Irvine and the fact that the staff was extremely friendly.
Besse's On Clear Lake, Tomahawk, Wisconsin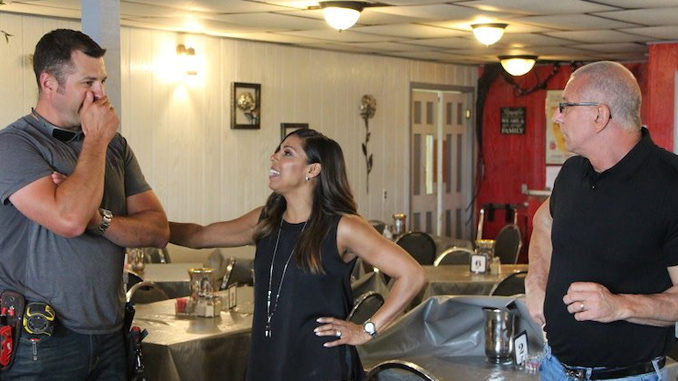 In another recent episode Robert Irvine travels to Tomahawk, Wisconsin. The restaurant that received a makeover and served as the filming location of the episode was 'Besse's On Clear Lake.' A steakhouse, the restaurant is run by Brenda Graff who intended to shut it within a month. However, Irvine's makeover significantly transformed its fate and within a few days, it witnessed a long line of customers outside the restaurant waiting to be served.
The entire place was emptied by Irvine's team and new furniture was installed along with redecorated walls and floor. A few abstract art pieces were also added, which complemented the steakhouse's new modern look extremely well. Brenda did not want her steakhouse to look like a cliched one and Irvine was successful in making it stand out from the other restaurants in the vicinity.
Al's Seafood, Essex, Maryland
In one of the toughest challenge for Robert Irvine, the chef visits Al's Seafood, Essex, Maryland. Operated by Chad Strzegowski and his sister, Cara, the restaurant is a family business that has been operational since 1963. Irvine helped the bridge the gap between the stubborn siblings and their disinterested employees. Moreover, he also helped them manage their finances better so that they could keep their family legacy afloat. Today, the restaurant looks more vibrant with a sea-themed aesthetic. Post-makeover reviews have suggested that the food is absolutely delicious and the ambiance significantly more appealing.
Apart from the above mentioned locations, 'Restaurant Impossible' was also shot at the places mentioned below:
North Chelmsford, Massachussetts
Nutter Fort, West Virginia
Grand Rapids, Michigan
Columbia, Missouri
Chicago, Illinois
Costa Mesa, California
Safford, Arizona
Escondido, California
Read More: Where Was Baywatch Filmed?