'Dating Amber' is a bittersweet coming-of-age and coming-out romantic dramedy in which two closeted teens act as each other's beards in order to deflect bullies at school and nosy parents at home. Written and directed by David Freyne, this poignant tale of two friends who just get each other is set in mid-1990s' Ireland. The good-natured and emotionally moving film stars Fionn O'Shea as gay but in-denial Eddie and Lola Petticrew as his bright-haired lesbian counterpart Amber. Curious to know more about the plot of 'Dating Amber' and where to stream it? We've got you covered.
What is Dating Amber About?
Eddie has not even admitted to himself that he's gay, much less to the world, and he believes that joining the Irish Army after school will "make the problem go away". Amber knows she's different than most of her peers and looks forward to the day when she can move to London and open an anarchist bookshop. As a cover to avoid suspicion and speculation about their sexuality, Eddie and Amber decide to date each other until high school gets over. But things don't go as smoothly as planned, especially when Amber decides to accept her homosexuality much sooner than Eddie.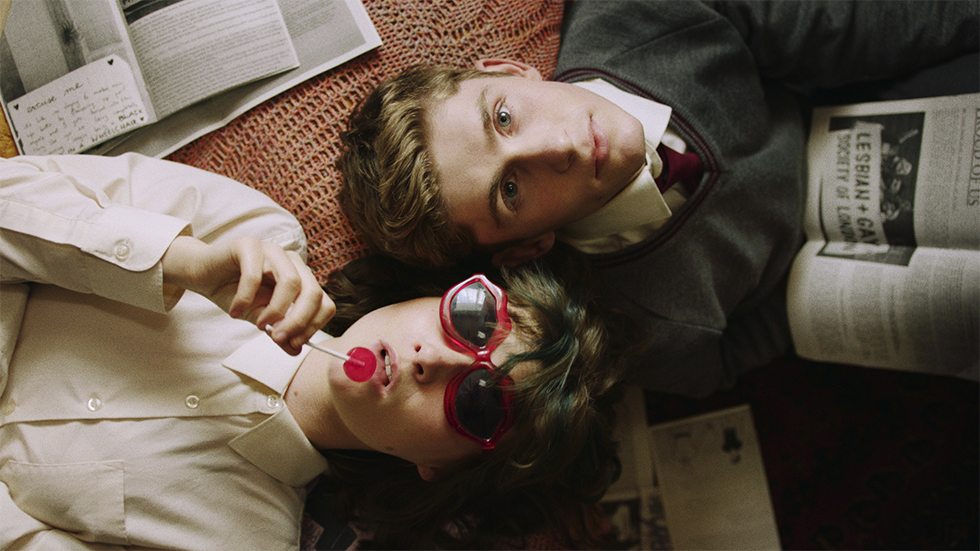 Is Dating Amber on Netflix?
'Dating Amber' is not available on Netflix, but the streaming giant is home to some of the best LGBTQ coming-of-age films like 'Alex Strangelove', 'The Half of it', and 'Handsome Devil'. Why not try watching one (or all) of these instead?
Is Dating Amber on Hulu?
'Dating Amber' is not streaming on Hulu but fans of the genre can check out these similar films instead – 'BPM (Beats Per Minute)', 'The Miseducation of Cameron Post', and 'Adam'.
Is Dating Amber on Amazon Prime?
As of now, 'Dating Amber' is only available on Amazon Prime UK, but we can assume that it will be available on Amazon Prime US in the near future. For now, interested viewers can alternatively watch 'My Best Friend', 'Pride', and '1985'.
Where To Watch Dating Amber Online?
'Dating Amber' is available to buy or rent on-demand on iTunes, FandangoNow, Google Play, and Samuel Goldwyn Films.
How To Stream Dating Amber For Free?
Currently, there is no way to stream 'Dating Amber' for free in the US. UK readers can sign up for a 30-day free trial of Amazon Prime UK and then stream the movie for free. We always request that our readers pay for the content they consume.
Read More: Best LGBTQ Movies on Netflix Right Now