In Ben Wheatley's ambient horror flick, 'In the Earth,' science and sorcery come together to create an eerie and ominous ambiance that is gripping and unsettling in equal parts. As a sprawling and delirious trip that goes out of hand in no time, the movie also serves as a shock to your visual and auditory receptors. The narrative follows earth scientist Martin Lowery, who teams up with park ranger Alma to embark upon a journey to the monolithic center of a mystical forest.
The forest is apparently spirited with supernatural energy, but the humans who inhabit the jungle prove more horrific. In the end, the movie is an acute embodiment of the anxiety that comes with the spread of a global pandemic. The jungle setting, coupled with a folklore theme, prepares the viewers for the visceral horror. Naturally, you may wonder where the film was shot. In that case, allow us to take you to the places.
In The Earth Filming Locations
Filming commenced in a tight 15-day long schedule in August 2020. Between high-profile projects like 'Rebecca' for Netflix and the buzzing 'Tomb Raider' sequel, this was the director's secret COVID-19 venture. Rook Films and Protagonist Pictures jointly produced the independent film. The budget of the movie is kept decidedly low, while the overall production value is high. Let us now take you through the specific locations where the film was shot!
Keston Common, Greater London
'In The Earth' was filmed in its entirety in the UK, especially in the Greater London area. The movie is set in an unnamed piece of forested land outside Bristol, which is supposedly highly fertile. The shadowy and foggy jungle creates the perfect ambiance of slow-burning horror essential to the film's storyline. We believe that the production crew filmed most of the scenes in a vast natural reserve named Keston Common. Located at Westerham Road in the London Borough of Bromley, the area is a Site of Special Scientific Interest (SSSI), just like in the film.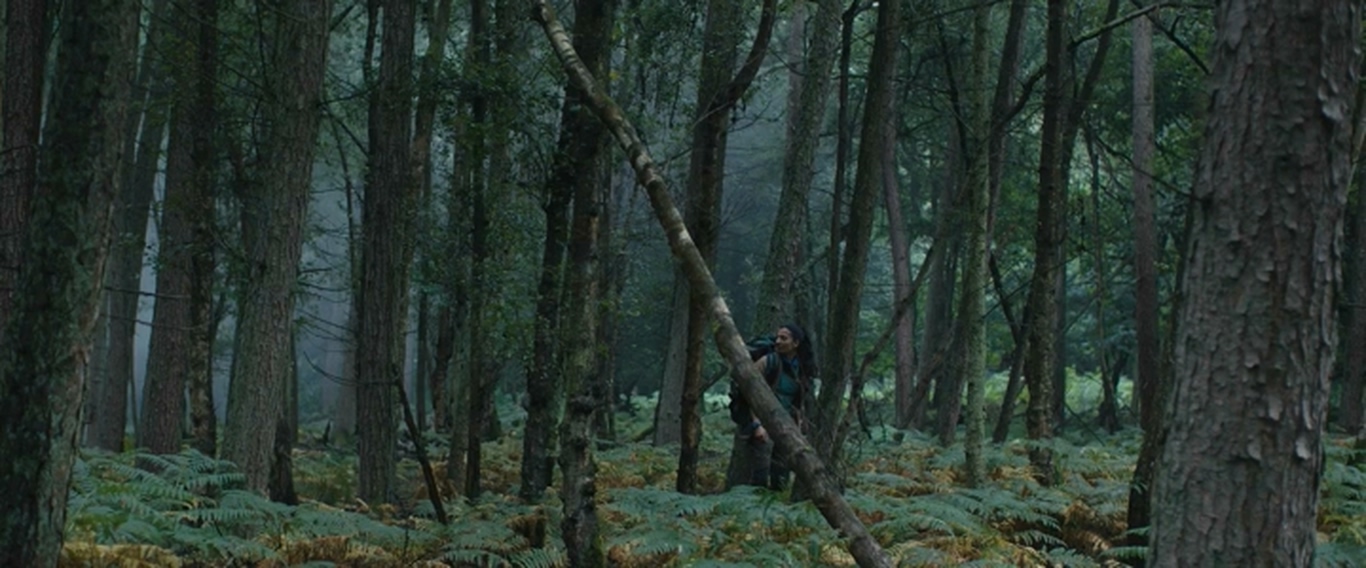 The movie was one of the earliest new productions to begin shooting during the pandemic. One of the driving factors that led the production team to choose an outdoor location was the health and safety of the members of the team. The cast and crew had to follow strict protocols, including regular testing and maintaining the recommended physical distance between individuals. In an interview in May 2021, Wheatley explained that at the time, shooting in an indoor space or a studio was hardly an option.
Apart from being complicated and expensive, filming in a studio would mean additional costs that the production would have to cover to comply with the COVID-19-imposed filming guidelines. But most importantly, it would increase the risk of people contracting the Coronavirus if they spent long hours in an enclosed area. So, all in all, it worked out for the best that the filming crew chose Keston Common, as the fascinating woods provide the right setting for a movie like 'In the Earth.'
Read More: In The Earth Ending, Explained