'Isi & Osi' is a German rom-com which very well fits into the stereotypes of its genre. In a typical rom-com fashion, it shows how two of its main characters first meet, resist being together, and then eventually find their way back to one another. Sounds too familiar, doesn't it? However, while it does this, it deals with this clichés in a very creative way by creating a contrast between two neighboring German cities. So I'm pretty sure that you must be wondering all about 'Isi & Ossi' filming locations. Well, to know more about that, read on further.
Where Was Isi and Ossi Filmed?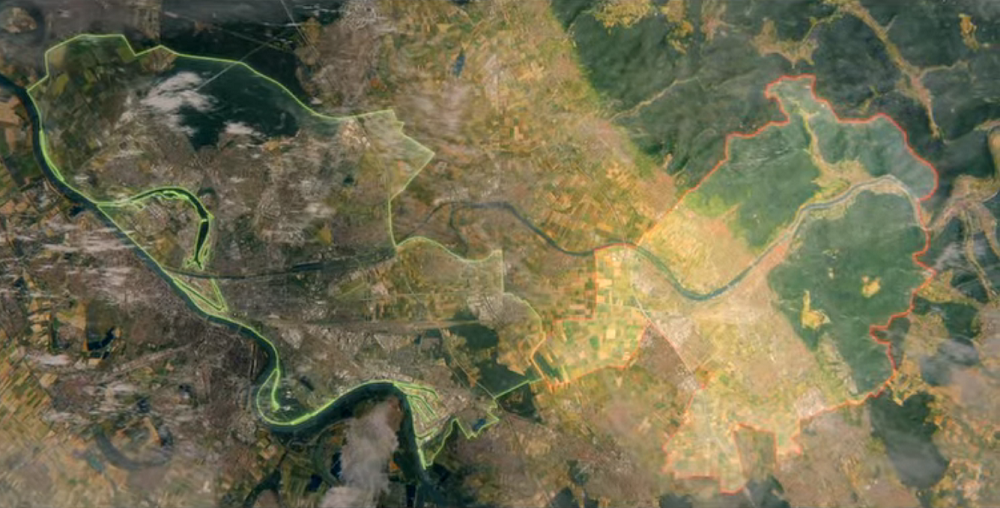 The principal photography of 'Isi & Osi' began somewhere in April 2019 and wrapped up on June 7, 2019. It is Netflix's first German film, which has been produced by X Films Creative Pool. Oliver Kienle is the director of the film, who is also known for his work in 'Bad Banks' and 'Four Hands'. For the most part, 'Isi & Ossi' has been filmed in Mannheim and Heidelberg which are neighboring cities in the German state of Baden-Württemberg.
The opening scene of the film itself introduces you to the two different worlds of the two main characters, who are from Mannheim and Heidelberg respectively. In an interview, director Oliver Kienle also commented on his filming location choices by claiming that he wanted to create a contrast between the lower class metropolis, Mannheim and the relatively luxurious, Heidelberg.
Oliver Kienle also posted a picture of the film's premiere event on his Facebook account. You can check that out below:
Here's another picture uploaded by Christina Hecke, who plays the role of one of the characters in the movie:
Mannheim, Baden-Württemberg, Germany
From the beginning itself, the film portrays how despite being two neighboring cities, Mannheim and Heidelberg are both quite different from one another. The opening scene of the film first features Heidelberg and then reflects on how Mannheim is fairly middle class compared to it. The main male protagonist, Ossi, is shown to be a resident of this city and despite being a very smart kid, he just seems to live a very ordinary life with his mother and grandfather. The film, in some ways, also shows how the middle-class people resort to illegal activities in order to make money by portraying Ossi's grandfather's life as a criminal. However, it does so without creating any stereotypes around the city.
Director Oliver Kienle recalled his own experiences of his other filming locations in an interview. He claimed that has always been fascinated with Heidelberg & Mannheim. After pursuing his education in Ludwigsburg and filming another movie in Stuttgart, he always wanted to visit and shoot in the city of Mannheim.
Heidelberg, Baden-Württemberg, Germany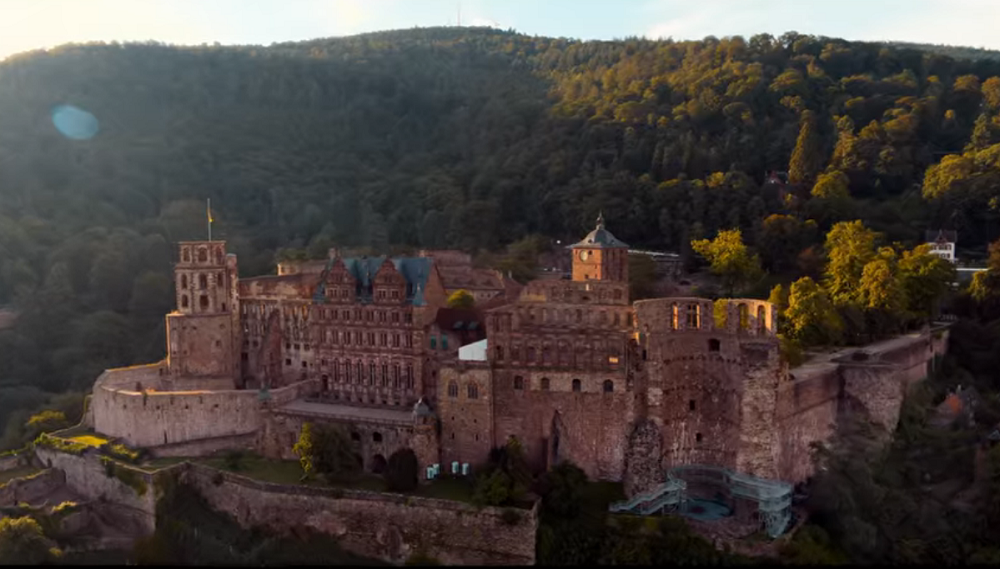 The opening scene of the film first features an abutting shot of the city of Heidelberg and in the next scene, it also gives you a glimpse of the Heidelberg castle. With this, it tries to portray how Isi, the female protagonist, lives quite a privileged lifestyle compared to Ossi. Both the cities lie on the Neckar River in southwestern Germany but they still seem to be worlds apart in the movie. Apparently, Oliver Kienle got to know about Heidelberg when he was filming 'Fair Banks.' He discovered that according to statistics, the most number of billionaires in Germany reportedly live in Heidelberg. This initially inspired him to create the film.
Adding to this, even his own childhood days were an inspiration for him. Like Isi, he, too, lived a privileged life when he was younger but after his father got sick, he had to experience a completely different lifestyle. So in some ways, the film draws a clear picture of his experiences from the worlds of both Mannheim and Heidelberg.
The lead actress Lisa Vicari posted a picture of the premiere event of the film in Berlin on her Instagram. You can check that out below:
https://www.instagram.com/p/B8dXO-zqMBa/