Written and helmed by Johnny Strong and William Kaufman, 'Warhorse One' is an action drama movie that follows the lone surviving Navy SEAL operator, Master Chief Richard Mirko, after his SEAL team helicopter is attacked and downed during a rescue mission in the hostile territory of Afghanistan. With the rest of his team dead, he doesn't stop searching for the missionaries but instead discovers a traumatized 5-year-old girl.
Now, Richard must evade the deadly attacks from the Taliban insurgents and guide the little girl to safety through the rough and wild terrains. Starring Johnny Strong, Athena Durner, Raj Kala, James Sherrill, Siya Rostami, Michael Sauers, and Todd Jenkins, the action-adventure drama movie unfolds mainly in the wilderness as Richard and the 5-year-old remain on the run as some picturesque locations appear in the backdrop. If you want to know where 'Warhorse One' was filmed, we have you covered!
Warhorse One Filming Locations
'Warhorse One' was filmed in Texas and Virginia, specifically in Arlington. According to reports, principal photography for the Johnny Strong directorial seemingly commenced in the first half of 2021 and wrapped up in May of the same year. Now, without further ado, let's traverse all the specific locations where Richard Mirko dodges the deadly attacks from the Taliban insurgents in the action movie!
Texas
A significant portion of 'Warhorse One' was lensed in Texas, with the production team primarily utilizing the mountainous regions of the Lone Star State to shoot different scenes against suitable backdrops. Although Texas is home to a wide range of terrains, including coastal swamps, piney woods, rugged hills, rolling plains, desert, and numerous mountains of the Big Bend, you get a glimpse into the mountains and hills of the state for the most part. Some popular mountain ranges in Texas are Beach Mountains, Chinati Mountains, Chisos Mountains, Franklin Mountains, Guadalupe Mountains, and more.
Texas is also home to a wide range of animals and insects — 65 species of mammals, 213 species of reptiles and amphibians, and 590 native species of birds. Besides, the state consists of numerous species of wasps, such as Polistes exclamans and Polistes annularis.
Arlington County, Virginia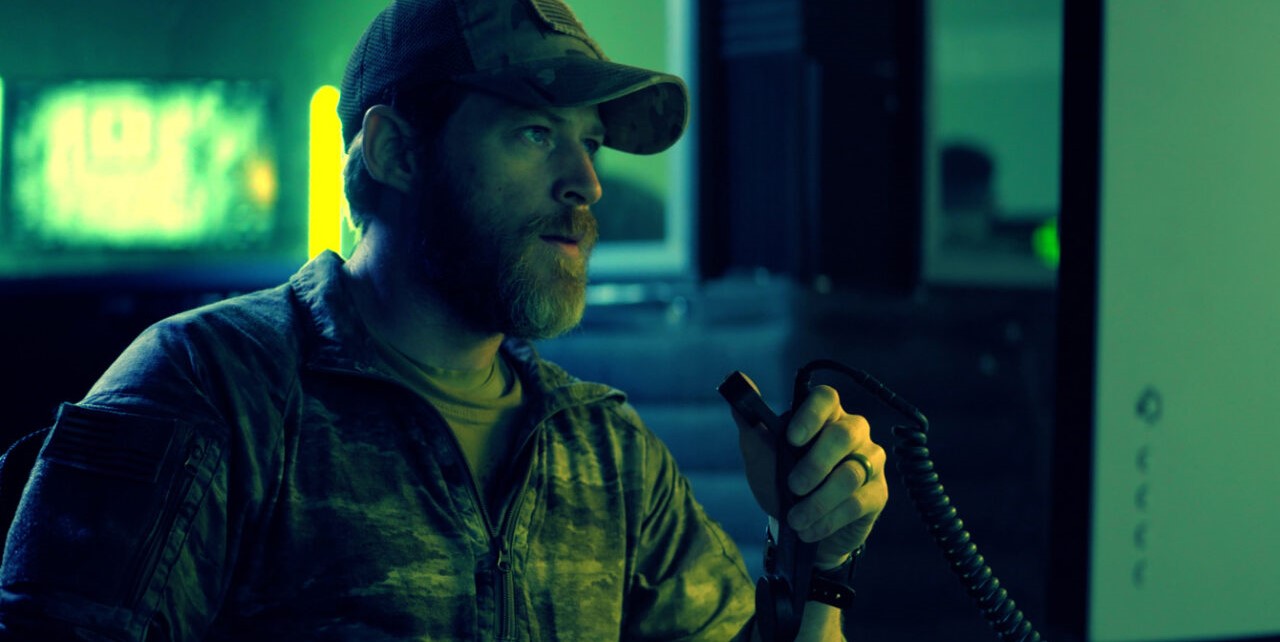 A few important sequences for 'Warhorse One' were taped in Arlington County, situated on the southwestern bank of the Potomac River, right across from Washington D.C. Specifically, the aerial and exterior shots of the Pentagon feature quite a few times throughout the movie. Located at Richmond Highway/Virginia 110 at I-395 in Arlington County, it is the headquarters building of the United States Department of Defense, built during the Second World War on an accelerated schedule. Furthermore, Arlington County has multiple landmarks and attractions that might feature in 'Warhorse One.' Some are Arlington National Cemetery, the United States Marine Corps War Memorial, and Memorial Amphitheater.
Read More: Is Warhorse One Based on a True Story?