Freeform's 'Cruel Summer' is one of those rare thriller series where the writers seem to revel in misdirecting the audience. The show appeals to our inherent interest in mysteries, urging us to draw conclusions based on the TV shows we might have previously watched before showing how wrong we have been. 'Cruel Summer' is an anthology series. In season 2, the setting, the timelines, the characters, and their circumstances are significantly different from the first. The show takes place in the fictional coastal town of Chatham, Washington, and the narrative is split into three timelines — summer 1999, winter 1999, and summer 2000.
The story follows Megan Landry (Sadie Stanley), an intelligent young woman who wants to study computer science at the University of Washington, and Isabella LaRue (Lexi Underwood), a worldly girl who comes to stay with Megan's family as an exchange student. In summer 2000, the body of Luke Chambers (Griffin Gluck), a friend of both Megan and Isabella, is discovered, and both girls are revealed to be persons of interest in the case. Exploring the narrative of Cruel Summer is like peeling an onion. In every episode, a new layer of skin is peeled off to reveal new information. In episode 3, we are introduced to Megan's estranged biological father. Here is everything you need to know about him. SPOILERS AHEAD.
Who Are Megan and Lily's Biological Fathers?
In the first two episodes of season 2, there is no mention of Megan's biological father. In modern-day, a woman has multiple avenues to motherhood. So, until it is specified, it seems almost intrusive to wonder about that. For all we knew after the first two episodes, Megan and her younger sister Lily (Jenna Lamb) could have been adopted, or their mother Debbie (KaDee Strickland) could have used a sperm bank. But in episode 3, at least in Megan's case, clarification on this subject is given.
In summer 2000, as Luke is revealed to have been killed and the local sheriff begins investigating the case, Isabella suggests to Debbie that she should get a really good lawyer. When Debbie dismisses the notion, claiming that the sheriff is a friend, Isabella points out that he is also a law enforcement officer.
Convinced by their interaction, Debbie hires an expensive lawyer. When Megan, who is well aware of her family's financial situation, asks her mother where she got the money, Debbie reluctantly reveals that it came from Megan's father. Hearing this, Megan explodes. It seems that they had conversations where Debbie promised Megan that they would never ask her father for anything. But as Debbie argues, these are exceptional circumstances. She tells her daughter that she will not let her pride get in the way of getting Megan the best possible defense. This seems to placate Megan.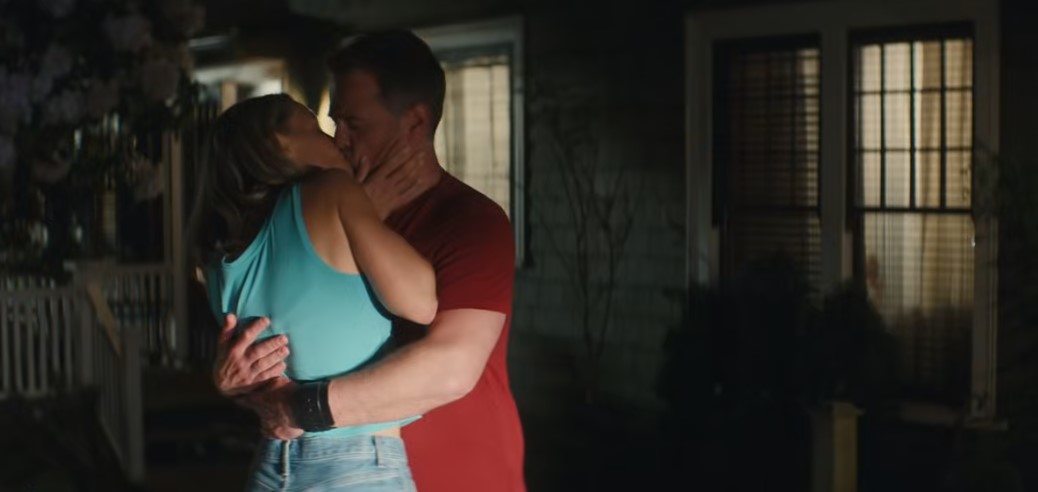 We are introduced to Megan's father, Keith (Kevin Mundy), in the summer 1999 timeline. Megan and Isabella ditch the boys and return home early to find him kissing Debbie. As an angry Megan storms off, a confused Isabella follows her, having no idea who this man is. When Megan has calmed down a bit, she begins speaking. Keith is apparently a musician. Although he and Debbie never married, he was around during the holidays and birthdays. After Debbie became pregnant with Lily, they started fighting, and after the birth, he just stopped coming. And now, it appears his daughter is trying to convince herself that he doesn't exist.
The suddenness of Keith's withdrawal from the family initially made Megan's account questionable. There were valid speculations on whether she knew everything about the apparent abandonment on Keith's part. Moreover, the timing also seemed a bit odd. At that point, we were not explicitly told that Keith was also Lily's father. If he weren't, his actions made more sense, and that meant that someone else was Lily's biological father.
Ultimately, this speculation turns out to be incorrect. Keith is Lilly's father, along with Megan's. This is effectively confirmed during an argument between Abbie and Steve Chambers when the latter notes how Debbie repeated her mistake by going back to Keith. As both Keith and Lily largely remain in the background for the rest of the series, we can assume that the argument mentioned above gives the final definition of their relationship. It appears that Keith and Debbie grew close a second time, and Lily was the result. However, from what Steve implies, it seems that Keith grew distant from Debbie after Lily's birth, which also affected his relationship with Megan. So, it seems Megan has always been right about her biological father.
Read More: When and Where Does Cruel Summer Season 2 Take Place?