I know what you are thinking if you just finished watching 'Knives Out'. Oh no… I am sure you know who the killer ultimately turned out to be. But what you are thinking is: how neatly everything falls in place in the end. Isn't it? When did you last see a murder mystery and came out satisfied? There's always some plot hole or some missing piece of puzzle you are never able to get over. But in Rian Johnson's thriller, you won't be scratching your head thinking: "how on earth could this happen" etc.
Anyway, now that you have seen the film, let's talk a little about its perfect ending. If you haven't seen the film yet, you should probably stop reading here. SPOILERS AHEAD.
Knives Out Plot
The basic premise of the film is quite simple actually. For his 85th birthday, Harlan Thrombey, an acclaimed and wealthy crime novelist, invites the members of his dysfunctional family to attend a gathering at his remote mansion. But the next morning after the birthday party, Harlan is found dead.
We get the inkling that everything might not be as it seems when lead detective Lieutenant Elliott is more than eager to write off the death as an overly dramatic suicide. He believes that Harlan slit his own throat. Despite this, the investigation reveals that the party on the night before had its share of shouting matches and confrontations among various members of the self-righteous and largely indignant Thrombey family.
Benoit Blanc, an experienced private investigator, takes a different approach to solving the murder. He considers everyone in the family a suspect. By the way, he himself was invited to the mansion by an unknown member of the family.
Caught in the middle of all of this mayhem is Marta, Harlan's caretaker. She is the central protagonist around whom the story revolves. And she knows a lot more than anyone, including Blanc, suspects.
Then there is Ransom Drysdale-Thrombey, the black sheep of the family, who everyone considers to be a troublemaker.
As the film progresses, it becomes abundantly clear that every member of the household has some motive or the other to want Harlan dead. The only question that Blanc must ask himself is who actually went through with the deed.
Things take drastic turn when it is revealed that Harlan left all his wealth to Marta. Now, the family members turn against her and want her to not accept the inheritance. They also realize that if Marta can be proved as the murderer, they will regain their inheritance.
The rest of the film is about how Blanc goes about finding the real killer and also how Marta, helped by Ransom, deals with the news about her inheritance and in the process makes some shocking discoveries. As you would expect, there are a lot surprises in the final moments of the film. Let's break each one of them one at a time.
How Did Harlan Thrombey Die?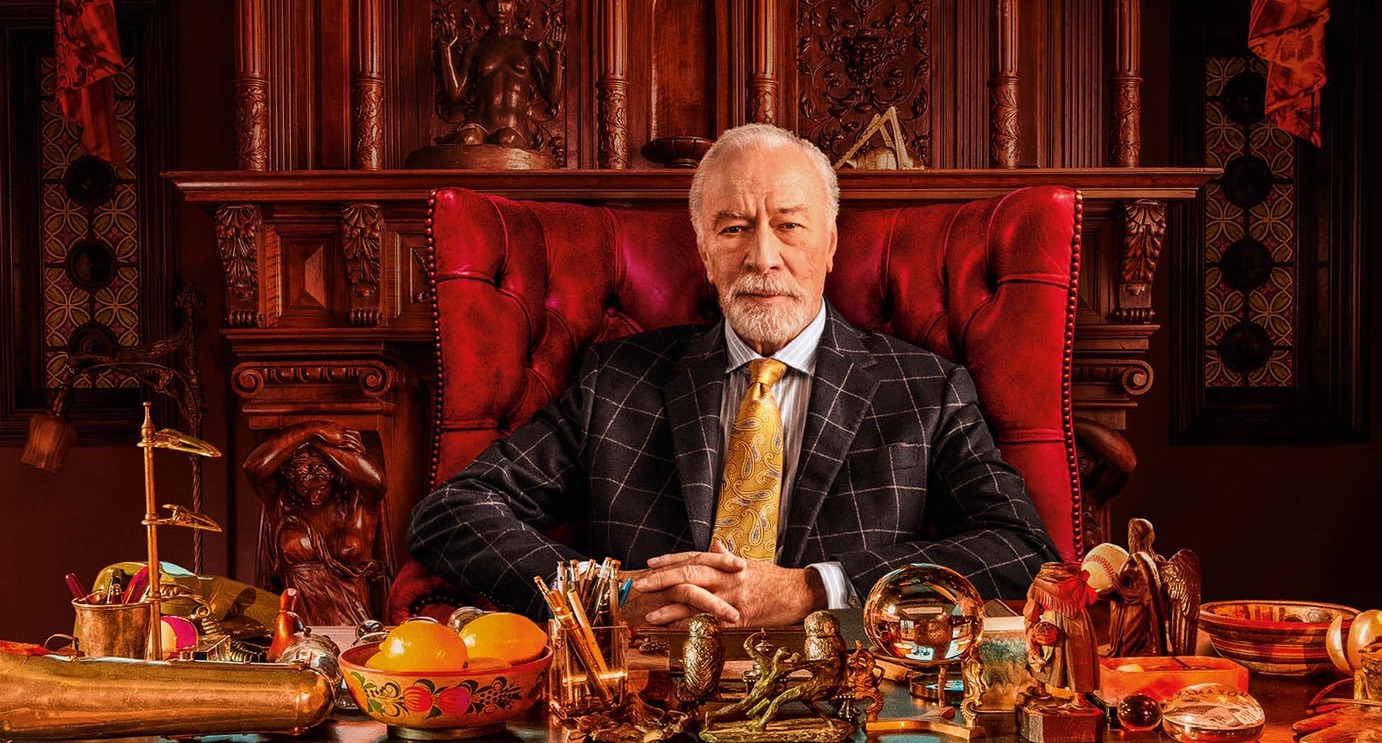 I am sure many of you are confused as to whether Harlan died due to the medication he took or because he slit his throat. Here's how the events transpired leading up to his death.
After the birthday party, Harlan's caretaker, Marta Cabrera, takes Harlan upstairs to give him his nightly medication. Harlan invites Marta to play the game of Go with him. During the game, Harlan jokingly knocks the board off of the table before Marta could give him his medication. Marta picks up the bottles and injects him, but to her horror she realizes that she had accidentally given him 100 milligrams of morphine.
Harlan stays calm. He realizes that Marta, who is more than family to him, will be put behind bars for her mistake. So, he comes up with a plan where before morphine kills him, he was going to slit his throat. He instructs Marta to take certain steps to avoid the suspicion. After Marta leaves, Harlan slits his throat with a knife, knowing fully well that because his death will be ruled a suicide, Marta is going to be safe and not go to prison.
Knives Out Ending: Who Killed Harlan Thrombey?
The straight answer to this question is: Harlan killed himself. But, that does not mean he was always planning to do so. In fact, he killed himself to save Marta who he thought had wrongly administered him morphine. What he didn't know is that Marta actually gave him the right medicine.
But wait? Didn't Ransom swap the content of medication vials with morphine?
Yes, he did, but Marta, because of her experience, instinctively gave the right medicine to Harlan. It was only after she saw the label she realized that she had made a huge mistake (which was actually not a mistake).
So, in a way, Ransom might have wanted to murder Harlan, but luckily for him Harlan didn't die of morphine overdose. He died of excessive bleeding.
Is Ransom the Killer? What Were His Motives?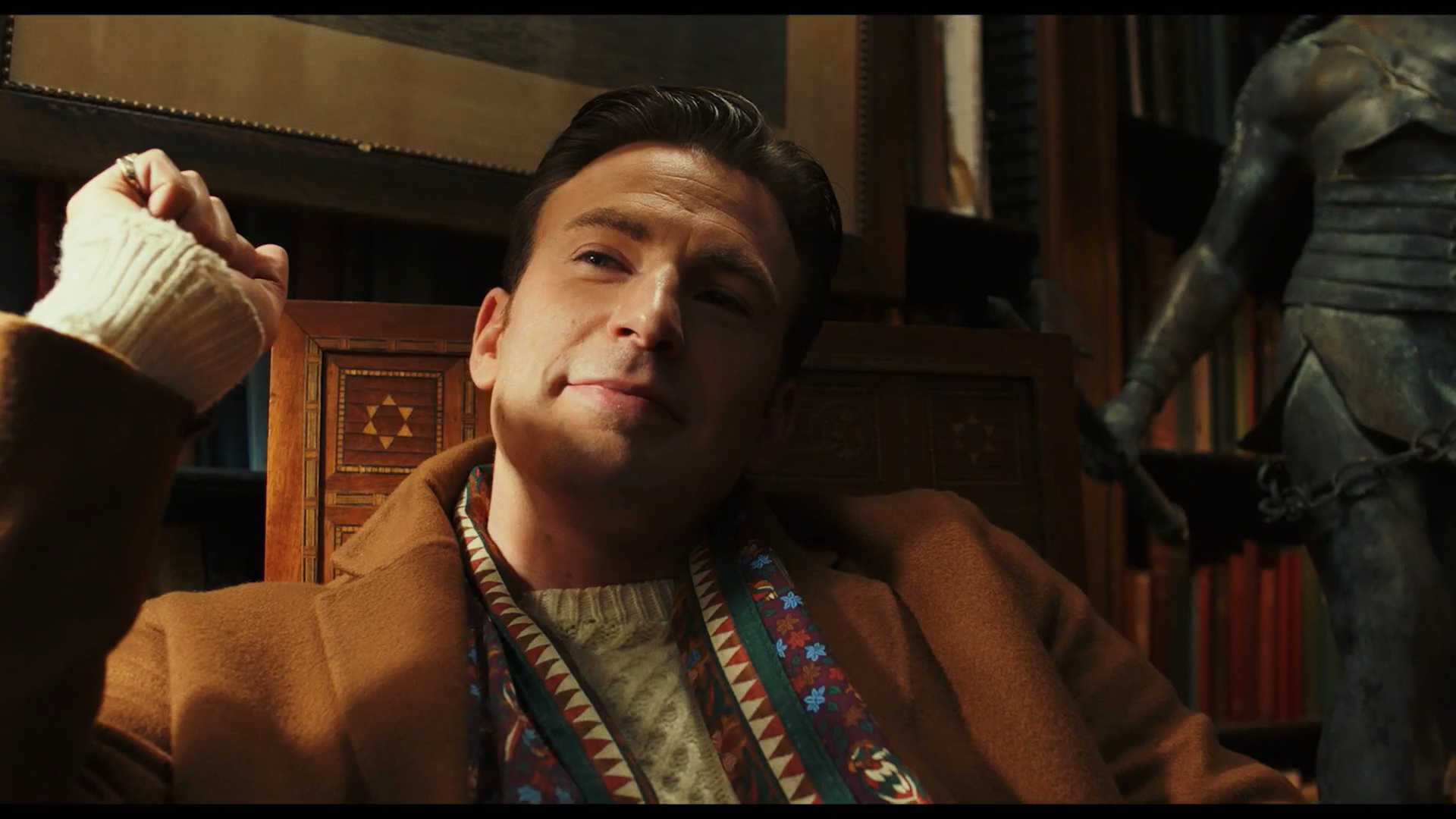 Technically, Ransom didn't kill Harlan. He can't be charged of Harlan's murder. He can only be charged with attempt of murder in Harlan's case, but not the murder itself.
Though, he will be surely be charged for Fran's murder. Fran was Harlan's housekeeper who had started to suspect Ransom of foul play. So, Ransom tried to shut her off by injecting her with morphine. In the end, he also tries to stab Marta out of frustration and anger when she informs him that Fran is alive and will spill the beans. Luckily, the knife turned out to be fake .
(Major props to the casting agent and the director here for casting Chris Evans in the role of a murderer. After all, it is impossible to suspect Captain America of killing someone innocent. Isn't it?)
Now, let's talk about why Ransom tried to kill Harlan. In fact, he didn't just want to kill Harlan. He wanted Marta to be put behind bars for the murder of Harlan. And the reason is actually quite straightforward.
If you remember, several family members reported to Blanc of overhearing an altercation between Harlan and Ransom, which led to Ransom angrily leaving the birthday celebrations in the middle. Well, that altercation occurred because Harlan had informed Ransom that he was leaving everything to Marta, including his inheritance, the house, and his company. Once Ransom knew that he was not going to get anything from his grandfather, he came up with the evil plan of hitting two birds with one stone. He could have only gotten his share of Harlan's wealth if Marta was to be criminally prosecuted. So, basically his plan involved not only killing his grandfather, but killing him in a way that Marta is charged for the murder. Too bad for him, his plan failed because of Marta's gut instincts.
Read More: Where Was Knives Out Filmed?